Sugar scrubs are non-toxic and eco-friendly. learn how to make your own homemade body scrub with sugar and butter. To please yourself and your loved ones. 3 best sugar scrub recipes.
Do you dream of radiant, soft and supple skin? In this case, sugar scrub is your choice! glycolic acid, naturally found in sugar, is good for cleansing and moisturizing the skin. Sugar body scrubs are great for gently exfoliating dead cells, removing dirt and excess fat, and stimulating blood circulation.
What types of sugar are suitable for use in sugar scrubs?
Brown sugar is the least hard, which makes it a good choice for people with sensitive skin and when preparing a facial scrub. A mild scrub based on brown sugar can be used up to 4 times a week.
Pure cane sugar (unrefined white) is good for all skin types and contains some essential nutrients. A scrub based on cane sugar can be used 2-3 times a week.
Turbinado sugar (raw) has large, hard granules that are great for making a body scrub. Of the three proposed types of sugar, this one is the least processed and contains the most essential minerals. Turbinado sugar-based body scrub can be used up to 2 times a week.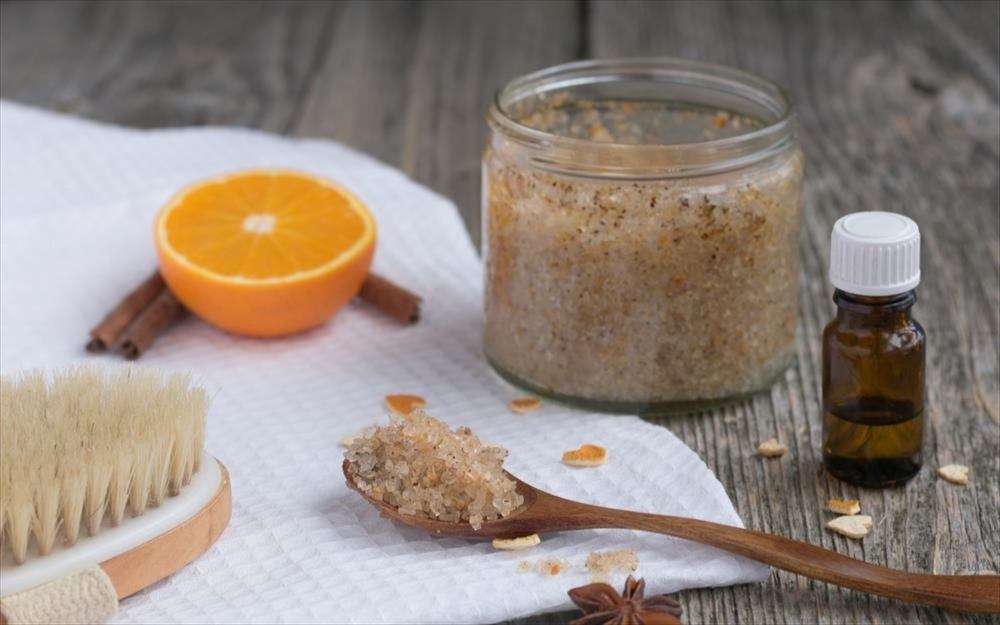 What types of oil should be used in sugar scrubs? 3 best sugar scrub recipes.

Try different types of oils to find out which one best suits your skin!
Apricot oil is not too greasy, it is well absorbed and acts as a fortifying agent, softening the skin and preventing dryness. It is best suited for sensitive, dry and mature skin.
Avocado oil soothes the skin and maintains its elasticity. Rich in nutrients and perfect for mature skin.
Coconut oil moisturizes and conditions the skin without clogging the pores, and also has antiviral and antibacterial properties. For the scrub, use unrefined coconut oil.
Hazelnut oil has a pleasant smell and is quickly absorbed. It is useful for oily and acne-prone skin.
Hemp oil has conditioning, regenerating and anti-inflammatory properties. Especially suitable for moisturizing dry and damaged skin, helps with eczema and psoriasis, slows down skin aging.
Jojoba oil has anti-inflammatory and antibacterial properties, is odorless, not too greasy and is quickly absorbed. Suitable for all skin types.
Olive oil penetrates deeply into the skin, is good for very dry skin and helps with itching.
Sesame oil is rich in vitamins and minerals. Softens the skin, helps with psoriasis, eczema, arthritis.
Sweet almond oil is rich in vitamins E and K, which help to restore and maintain the elasticity of the skin. Also, sweet almond oil blocks UV rays and promotes better blood circulation. It is quickly absorbed, leaving no greasy residue, and is a good choice for all skin types.
Walnut oil effectively moisturizes, rejuvenates, regenerates, softens and tones the skin.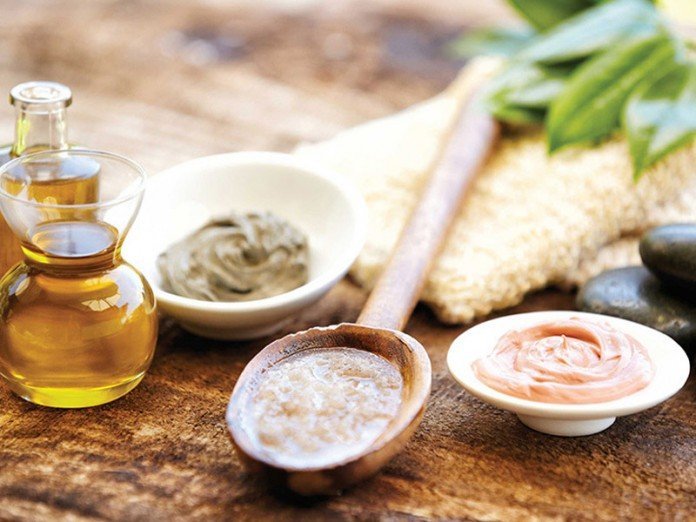 How to make a sugar scrub?
Place 1 cup of sugar in the prepared container and add 1 tablespoon of butter, stirring the mixture each time. For one cup of sugar, you need from 3 to 5 tablespoons of oil (be guided by the density of the selected ingredients).
The consistency should be crumbly and not too liquid. If the mixture is too liquid, the sugar will dissolve in it – the scrub will not work, but, however, such a mixture can still be used to moisturize the skin. If the mixture is too thick, add more sugar.
How to use sugar scrub?
After taking a shower, lightly pat the skin with a towel, leaving a little moisture, and apply the sugar scrub in circular movements to the entire body. When using a sugar facial scrub, gently apply the sugar scrub in a circular motion.
For best results, it is healthy to soak in the bath before applying the scrub. This will help soften the outer layers of the skin and facilitate the exfoliation process.
After using the sugar scrub, you will come out of the bathroom enjoying beautiful, radiant, soft and supple skin!
Lavender Body Scrub
For the perfect home spa, you need very little – dried lavender flowers and a recipe for a body scrub. Lavender fragrance reduces the symptoms of anxiety and anxiety. Infusions of lavender or massage using oil from this plant also calm the nervous system, stimulate blood circulation and relieve headaches.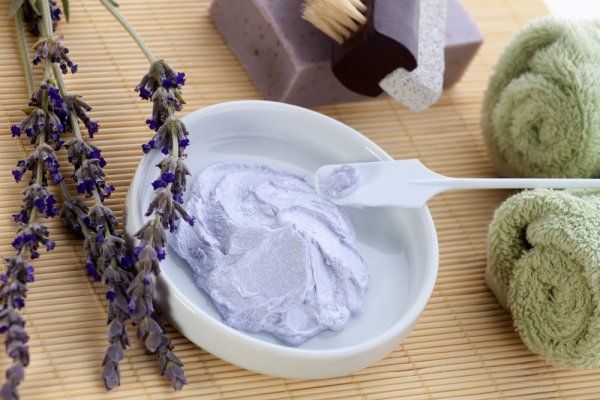 You will need:
Dried lavender flowers 4 tablespoons
Thyme 1 tablespoon
Rosemary Essential oil 2 drops
Honey 1 tablespoon
Organic olive oil 1 tablespoon
Cane sugar 2 tablespoons
Preparation: Mix all the ingredients in a container: lavender flowers, thyme and sugar, add olive oil, honey and rosemary essential oil. And your scrub is ready!
A body scrub made at home has many advantages. You can add base oils to it, which moisturize the skin. Various essential oils with therapeutic properties and exfoliating ingredients that will help remove dead particles from the surface of the skin, making it softer, fresher and firmer.
Recommendation: apply the scrub to wet, clean skin in a circular motion from the feet up the body (ideally, apply the scrub in the shower). After that, wash the scrub off the skin well, preferably with cool water to close the pores. And apply milk or body lotion, repeat the procedure 1 time a week.
Be careful, this composition of the scrub is not suitable for delicate facial skin.
The advantage of a body scrub: 3 best sugar scrub recipes.

Lavender has antioxidant as well as antibacterial properties that can cleanse your skin of harmful bacteria and other pollutants.
Thyme reduces fatigue, fights stress, and is a very good sedative.
Rosemary is known for its antioxidant and tonic properties, it is a great natural antidepressant. Rosemary oil has pronounced antiseptic properties, cleanses and tones the skin well. The oil normalizes the work of the sebaceous glands, preventing excessive production of sebum, smoothes the skin and has a rejuvenating effect.
Strawberry-sugar scrub with flax seeds
Strawberry perfectly fights acne and pigmentation, improves the color of the skin as a whole.
You will need:
Almond oil 3.53oz
Sugar 5.29oz
Strawberries 5.29oz
Flax seeds 1 tablespoon
To prepare a scrub, flax seeds should be ground into fine crumbs, strawberries should be pureed. Mix everything together, add the almond oil to the desired consistency. This scrub is better to prepare for 1 time and use immediately.
Soft berry scrub with sugar
You will need:
Coconut oil 1/2 cup
Argan oil 3 tablespoons
Sugar 7.0oz
Raspberry and blackberry puree 5.29oz
Sage 1 tablespoon
Dried sage leaves must be ground into a powder. Beat the coconut oil for two minutes, add the argan oil and continue to stir for another minute. Add sugar and sage, add mashed potatoes. The scrub will delight you with a pleasant fresh aroma and a beautiful color. It's a pleasure to use it. Use immediately, do not store.
Who should not use body scrubs, including those with sugar. 3 best sugar scrub recipes.

The procedure for applying the scrub in some cases carries both benefits and harm to the body. It is worth delaying the idea if:
The skin is very sensitive. Solid particles can damage the skin and even leave scratches.
The skin is irritated after shaving or has open wounds. The scrub will only worsen the existing problems.
There is a period of pregnancy or breastfeeding. Most often, in the recipes of peels, quite strong allergens are declared, they can harm the child.
There is a tendency to allergic reactions. In this case, it is necessary to conduct a test application of the mass on the wrist.
The body was badly burned by the sun. You need to give the body a couple of weeks to recover.
Varicose veins. The use of scrubs is possible with weak varicose veins, but with fine abrasives and with light rubbing. If the veins are noticeably dilated, you need to consult a specialist.