It seems to us that the buttons are very underrated! Their capabilities are much broader than just decorating our clothes. If you have a desire to decorate your home with unusual decor. Working with buttons is easy and pleasant, their bright colors and intricate shapes are simply created to awaken the imagination. 7 ideas for decorative finishing with buttons.
Decorating buttons with skilled hands-so harmoniously fit into the wardrobe or interior that you also want to try to do something similar with your own hands. Interesting ideas will be presented below – what you can make with buttons. Sometimes, the result exceeds all expectations, you can only admire.
Flowers from buttons
. 7 ideas for decorative finishing with buttons.
Cute bouquets that you can make with your child. Pull the wire through the holes in the button and felt petals, then twist it tightly so that the "flower" does not come off.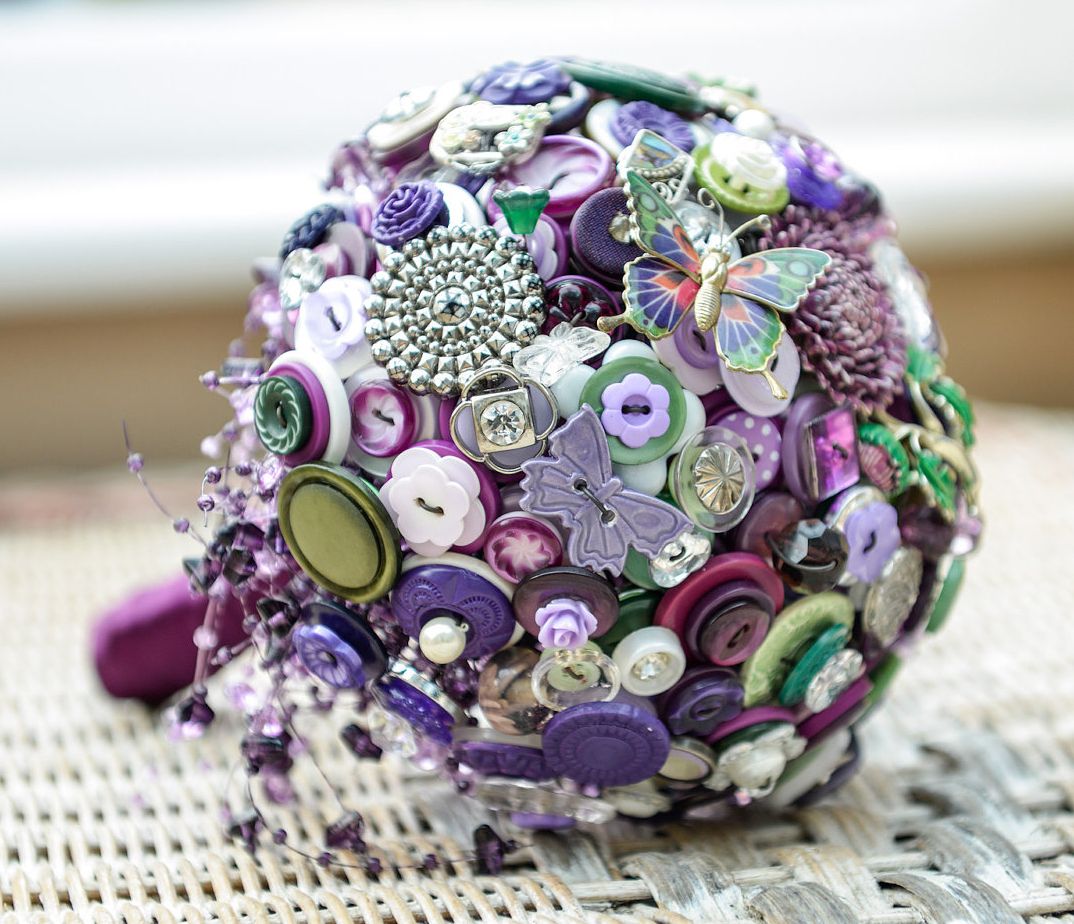 Curtain decoration
The emphasis on curtains with the help of fun color buttons looks original, especially since at first glance you can not tell how they appeared there.
Curtains made of buttons
These artificial curtains often serve as dividers of the room space into several parts. They are used for zoning. They will fit elegantly into the following style solutions: modern, high tech, loft, ethnic – eastern or egyptian, village.
Environmental – but in this case, you need to use something that is made of wood.
The ornament on the order of the buttons
Any box can be decorated with an ornament or a pattern of button mosaic. This is extremely important for a craft box.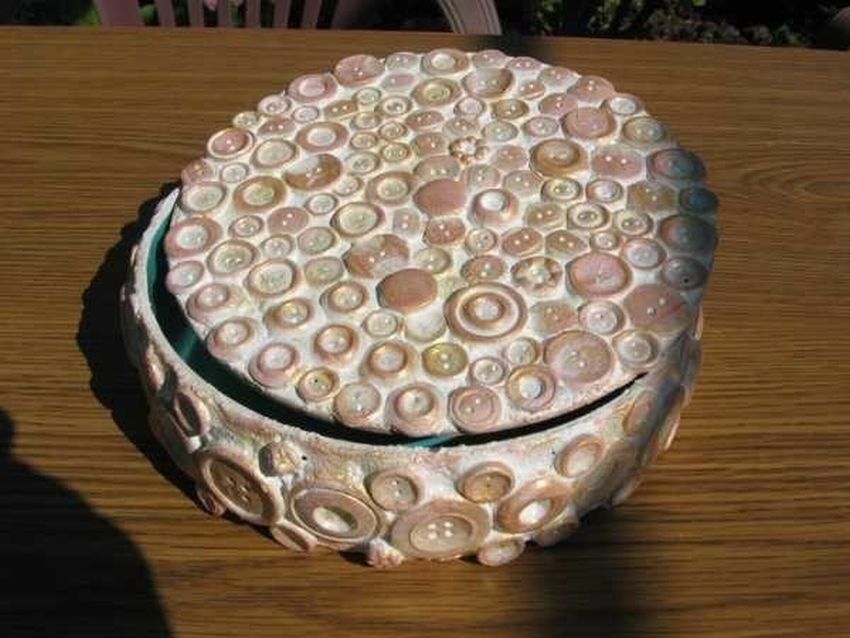 Button pattern on decorative pillows
The decorative pillow itself decorates the interior. The button pattern will make it the most noticeable part of the room.
Applications of buttons on the fabric can serve as the basis for sewing the cover of decorative pillows. You can recommend either chaotic placement of individual particles, or contour image of an image or filling the entire plane of the material completely.
The only thing that should be taken into account in this case is the harmony in color with the upholstery of the sofa, sofa or chair, which will be located in the future.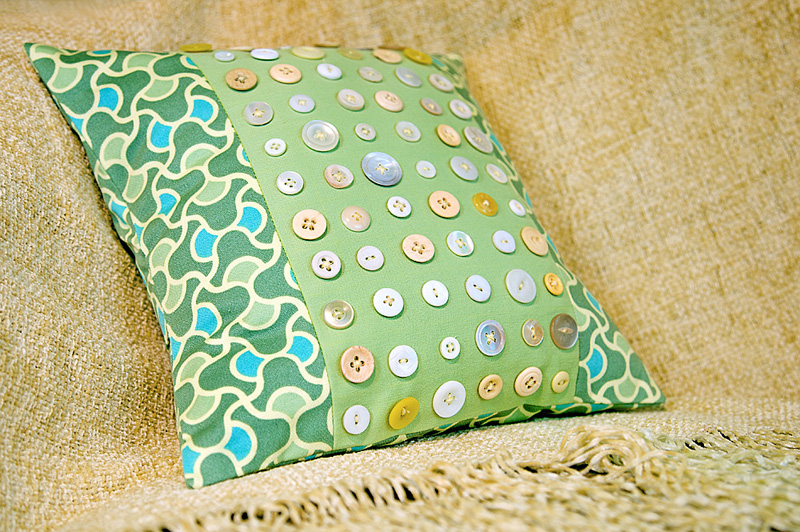 Frame made of buttons for the mirrors
An ordinary mirror can easily turn into an art object if it is framed by such a frame. Large buttons create texture, small ones fill the space.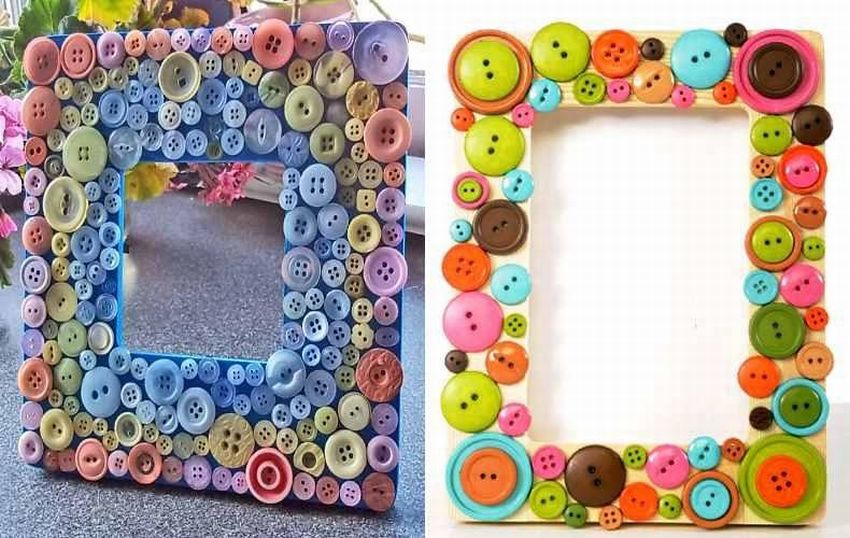 Pictures of buttons
.7 ideas for decorative finishing with buttons.
There are an unimaginable number of ways to decorate the interior. Button paintings are one of them. It doesn't require any special skills-just imagination and a little time.
Materials used for work
. 7 ideas for decorative finishing with buttons.
To make a button composition come to life, you will need the following auxiliary materials and tools:
The base is made of cardboard, ceramics, glass, thick paper, metal, wood.
Glue gun for fixing.
Threads of different thickness and texture.
Colored polymer and metal wire.
Additional materials — fabrics, feathers, plasticine, wood, plastic, and so on.
Start creating a picture of buttons
To decorate the interior in this way, you need to prepare:
1.Base on cardboard or thick paper
2. Can be replaced with plywood board
3. Glue on plastic
4. Paints acrylic brushes for their application
5. A can of water for flushing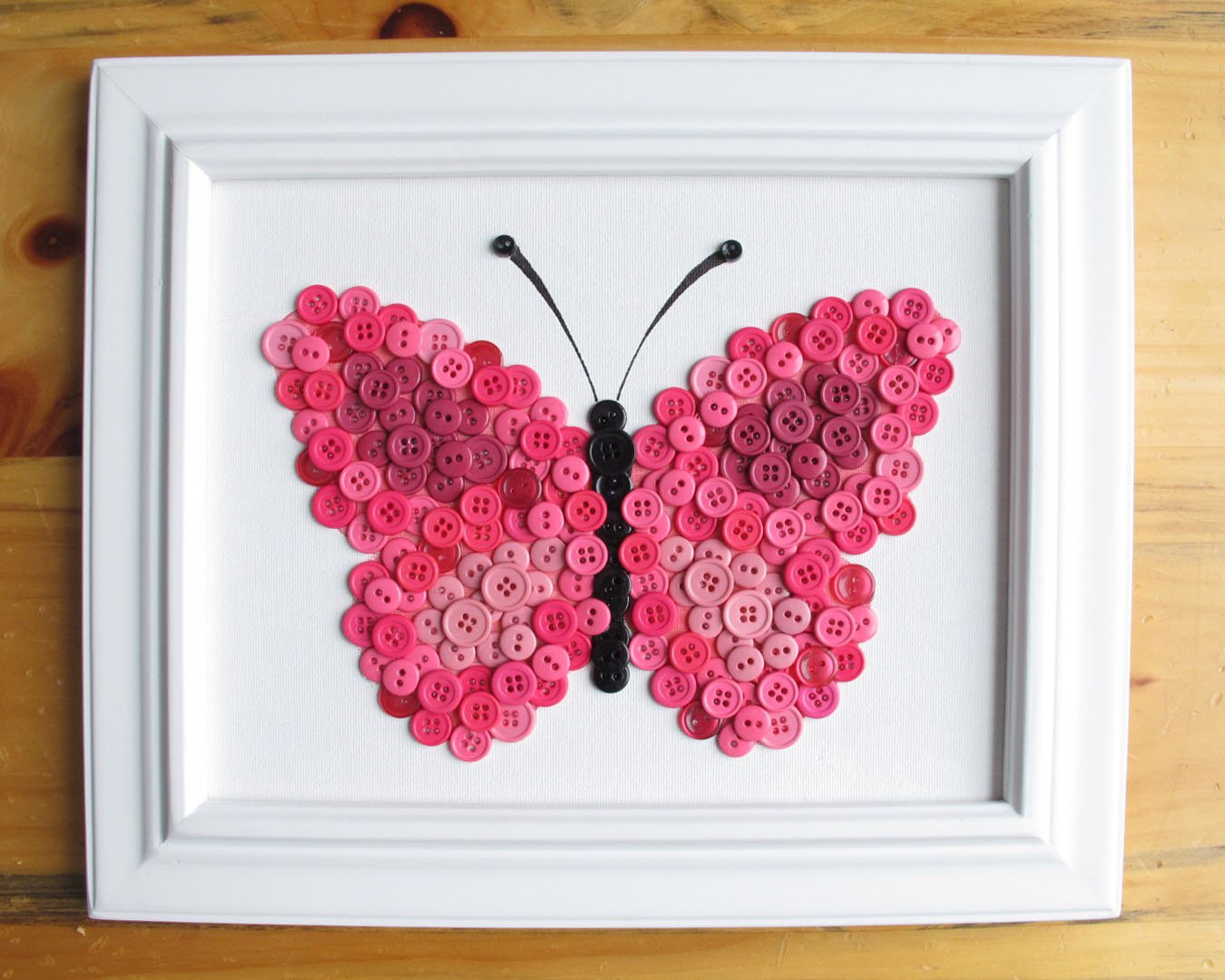 Here are the main stages of the master class on making a drawing of buttons with your own hands with a photo for a better understanding of the process:
You must prepare the canvas correctly. It is cut to the desired size. Please note that by placing it in the frame, part of the area will be taken under the edging. You should make a discount on each side.
Paint it completely in the desired tone. Consider that you should apply two layers. Everything should dry thoroughly.
Use a simple pencil to draw the outline of the future image. It is desirable to choose a ready-made drawing and cut it out. Then apply to the base and circle it.
Think about what shade will be selected for the background, and in what color scheme the main image will be implemented.
Naturally, to fill a button with a pattern, you need to have a sufficient number of different colors and sizes. Only in this case you can start filling out the form.
For reliability, it is better to use strong retainers. And let it dry for 12 hours in a horizontal position.
You can make a wall panel-it will fit perfectly into the bedroom or corridor. More interesting is the case when it will have a soft textile base. The drawing should correspond to the method of wall decoration and everything else. For example, a button butterfly is a great option for girls, a car is suitable for boys, and plant ornaments are for parents. And various geometric rapports will fit into the rooms of teenagers. 7 ideas for decorative finishing with buttons.
As you can see, you can create or finish any thing. In this case, you need to rely on your own skill and a certain, accumulated experience of needlework. Pictures of buttons are the simplest, so it may be better to start with them.