The clothes we choose tell us what is happening in our lives now, how we see ourselves. The wardrobe reveals our essence. Clothing shows our taste. Take a look in your wardrobe and see what color clothes you are wearing. The choice of color can say a lot about your personality. Color has power, influences our thinking, mood, and even actions, and forms our impression of a person. If your wardrobe is dominated by clothes of the same color, this may indicate that this color is your favorite. 5 views on the psychology of your wardrobe.
Shade of gray
If you dress every day in clothes of gray and black tones, and do not complement the image with interesting details or a complex cut. This means that you want to remain unnoticed and separate yourself from reality in this way. Gray color is associated with absolute peace. In everyday life, we use the expressions "gray everyday life", "gray mouse" and probably do not think about the semantic load of these phrases. We know that gray days are monotonous days, without ups and downs. And the gray mouse is a person whom we consider plain, timid, and unremarkable. We subconsciously read the color and often do not attach any importance to it.
The choice of gray color depends on the psychological state of the person. Light gray color tells us that a person is ready for difficulties, but now he is saving his strength. Dark gray clothing hides a sensitive nature that wants harmony and peace. Such a person is not prepared for sudden shocks.
There are many shades of gray – bluish-gray, vanilla-gray, black-brown Fox, pigeon plumage, cashmere wool and rabbit skin, granite color and ice shades. All of them are interesting and attractive.
Many women prefer black clothing. They argue that black is elegant and hides the flaws of the figure.There is a nuance about the black color – it is important to remember that black clothing should be of high quality
Putting all things black and gray aside, see what colors and shades of clothing you have left? A wardrobe consisting only of gray and black clothes does not carry a thirst for life. It often happens that in addition to clothes of this color scheme, there are no clothes of other colors in the wardrobe.
Color is closely related to our emotions. Our favorite colors lift our spirits, give us joy and confidence, and help us feel great. We avoid colors that we don't like.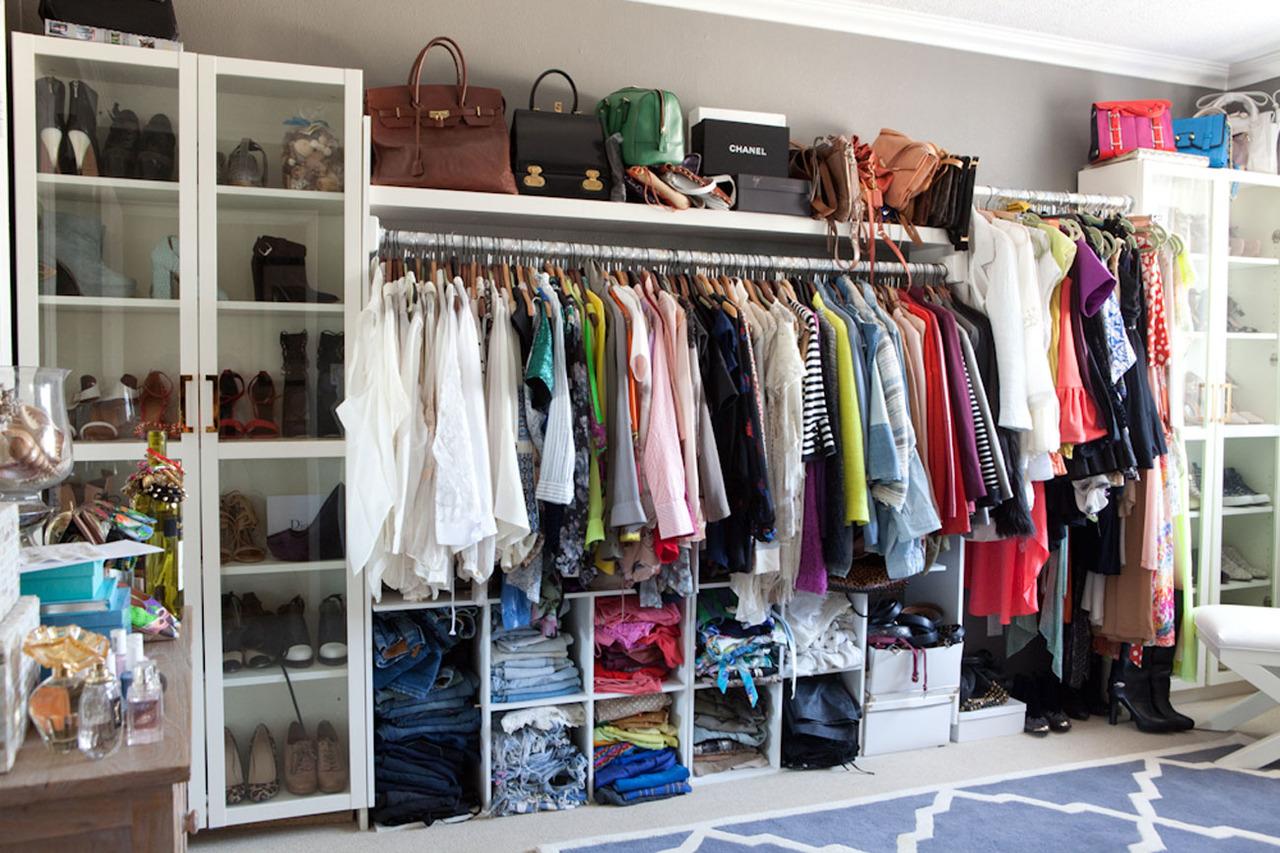 Based on numerous studies, here is a guide to clothing color:
Blue – loyal, calm, stable
Red – passionate, intense
Yellow-happy, optimistic
Orange – cheerful, energetic, warm
Green – healing,
and Purple-luxurious, spiritual
Pink – sweet, caring
Black – mysterious, powerful, elegant
White – pure, innocent
Brown – natural, reliable
And here's the best part: with this guide, you can choose a color based on the mood you're in at the moment, or the mood you want to be in. So if you want to feel happier, wear yellow. If you are in high spirits and feel a surge of energy, wear orange.
And when in doubt, wear blue. It is considered the most stable color and has a positive psychological impact on you and others.
Money is not a guarantee of style
.5 views on the psychology of your wardrobe.
In fact, even with enough money, the problem with clothing often remains unresolved.
Sometimes, living in prosperity, a woman does not allow herself to buy expensive clothes. And the reasons for this can be very different-from the desire to save money to low self-esteem.
The presence of high-quality clothing is not a guarantee that a woman will get rid of the problem of what to wear with what.
And it happens that, having a small wardrobe, a woman deftly combines things with each other, coming up with new options.
To dress stylishly, harmoniously, in accordance with the situation, it is important to be able to combine clothes.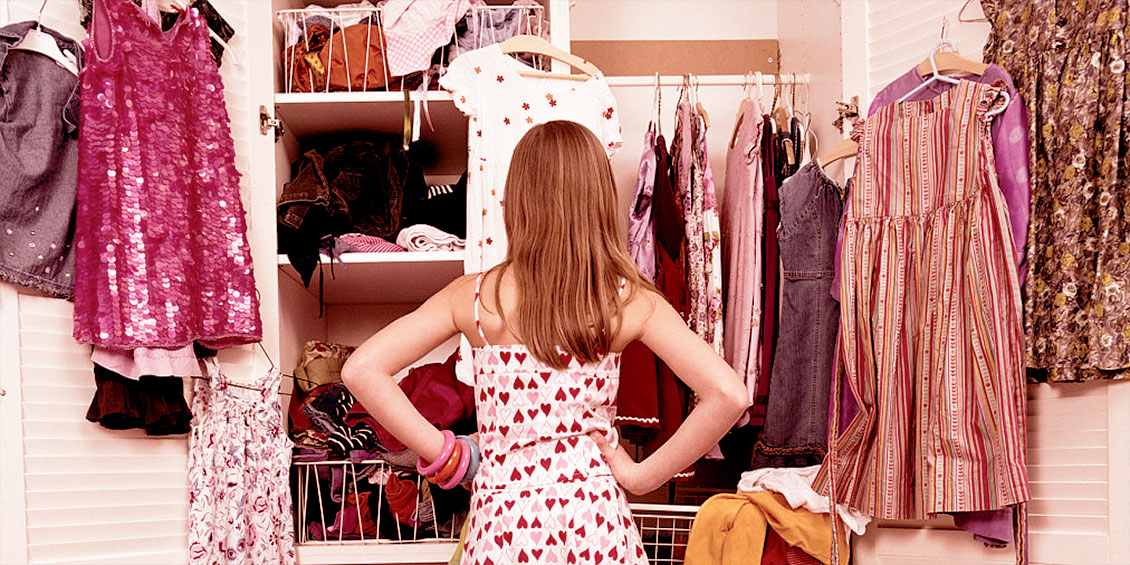 Rock metal and cats
We buy items with images of our favorite music groups or movie characters, and prints of our favorite animals. People around us, looking at us in these clothes, will be able to understand what kind of music we prefer, what movies we watch. If you want everyone around you to know about your preferences from the pictures on t-shirts, then you can safely wear these things. Still, there are public places where clothing with such images would be inappropriate – such as schools.
It will be strange to see the principal or teacher in a sweater with a picture of a Teddy bear. Keep in mind the impression you want to create. You should also not wear a t-shirt with your favorite band's image when going to a concert by another artist, unless you are sure that these artists like the same music as you. If you are a civil servant or entrepreneur and your activity is not related to the creative sphere, it is better to refrain from wearing such clothing at work, as it will not emphasize your professionalism.
Size matters
. 5 views on the psychology of your wardrobe.
Surely each of us bought something, succumbing to emotions. When we went to the store to raise our spirits and bought a thing that we liked, without thinking about what we would combine it with in our wardrobe.
Sometimes we buy clothes a size smaller or a size larger in the store in the hope that we will lose weight or get better. Then it happens that the thing that was bought out of size does not wait for its time and hangs in the closet, taking up space. Our dream of a better version of ourselves remains unfulfilled, and dresses, trousers, blouses that we can't wear cause irritation and dissatisfaction with ourselves. It is important to "be friends" with the current size, and if it changes – happy to update the wardrobe.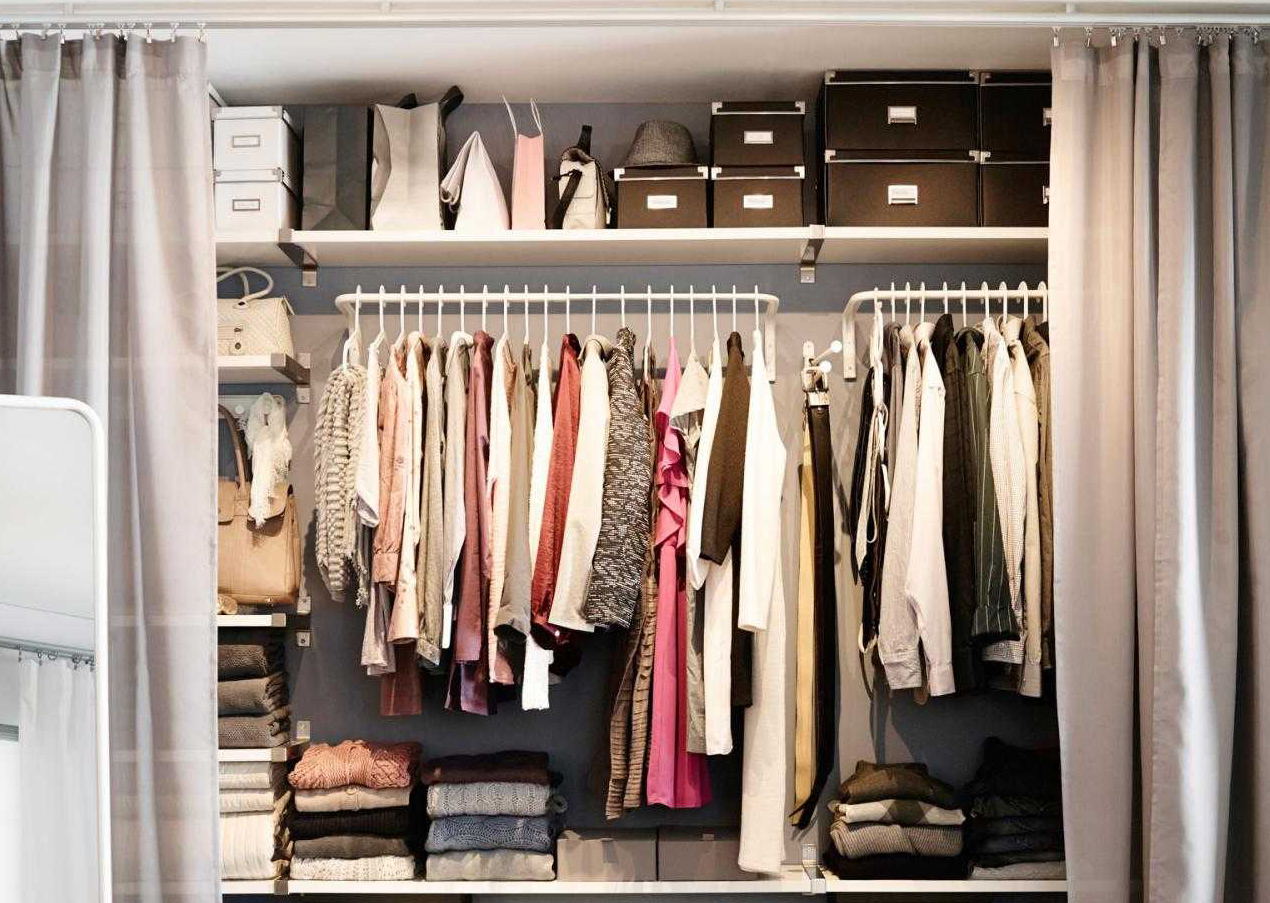 Our wardrobe is full of memories
It often happens that the thing with which we have unpleasant memories is hanging in the closet without a case. We remember the unpleasant event and what we were wearing at the time. Arguments that this thing fits us well and we look attractive in it do not become an argument. Moreover, every time you open the closet and look at a thing that is associated with bad moments in the past. We mentally go back to the day when the trouble occurred, and do not let go of this situation.
What should I do in this case? You can sort out your wardrobe and all the things that cause unpleasant memories, put them in a separate box and put them away. After a while, let's say, in a month, get this box, sort it out and understand whether you let go of the unpleasant situation, whether you want to wear this or that thing. If you unlink an item of clothing from an event, you can wear it. If not, it is better to throw this thing away or give it for recycling.
Another option is to wear something that causes unpleasant memories, and thus try to replace them, work on yourself and link pleasant events to clothes.
With pleasant memories exactly the opposite. We are ready to wear clothes that are associated with moments of happiness-constantly.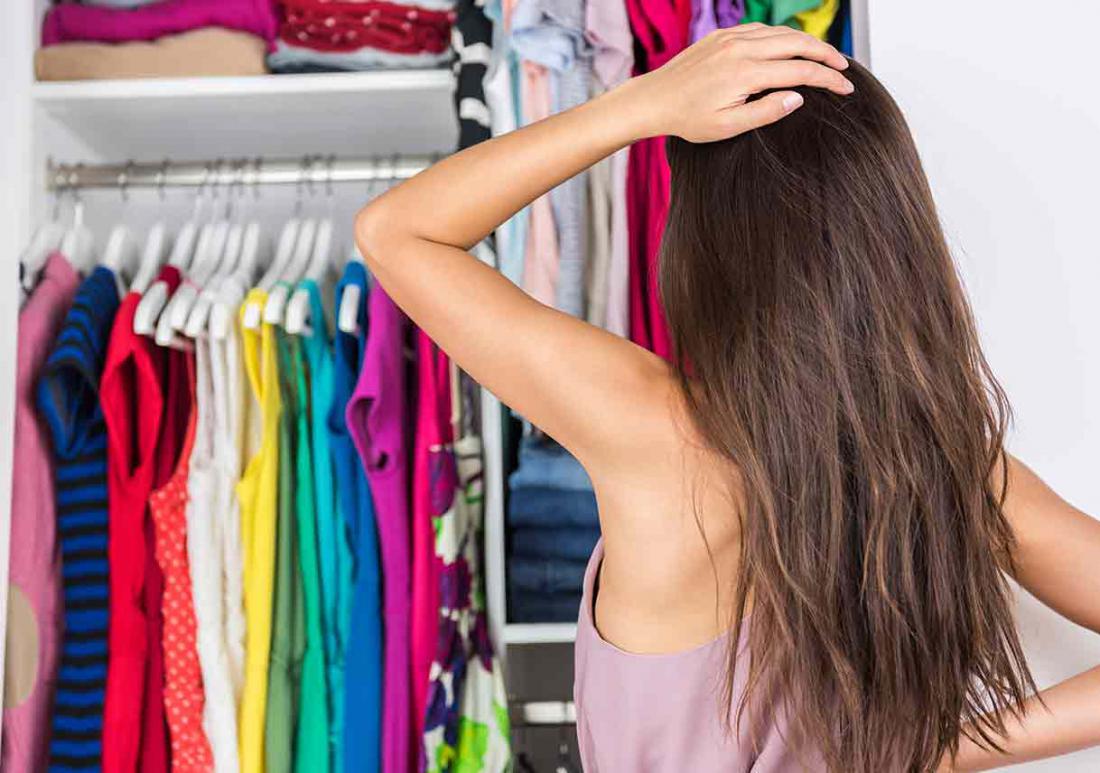 According to the wardrobe, you can understand about the change of place of residence or work, about the appearance of a child in the house.
We change throughout our lives. We are getting older, changing our lifestyle, work, and place of residence. Our character and appearance are changing. We have UPS and downs. All this is displayed on our wardrobe. After all, we use clothing not only to cover our body with it, but also to feel confident, like ourselves and the people around us.
In our wardrobe, we can find the answer to the question: who am I today? Happy people reach the point in life when understanding comes. The most important thing is inside us and often with this knowledge there is a desire to reflect your wisdom in the dress and change your appearance, and then there is a sense of self-confidence inside and outside.
So, if you want to learn more about yourself and others, start paying attention to the colors in your wardrobe. What colors do you prefer?