You want to decorate your home interior with something exotic, but you don't have any ideas? There is a solution! The florariumov and kokedama — a great addition to any room. Everyone can create a special atmosphere in their home with the help of properly selected plants. Florarium in an ordinary Cup or a whole ecosystem that will develop without your help — in our selection of unusual and stylish options for plant compositions. 8 ideas of florarium in the interior of the house.
A florarium is a plant terrarium. That is, a container that is made of transparent materials, and inside it is different types of vegetation.
1. Movie and cartoon motifs
. 8 ideas of florarium in the interior of the house.
In almost every movie, you can find the character or element that best characterizes it. This can be a figure of a fairy-tale hero, a house with colorful balloons or dragons. Choose your favorite movie, order a character figure and build a florarium around it. And sometimes you can just add a statuette to the plants and it will immediately transform the entire composition.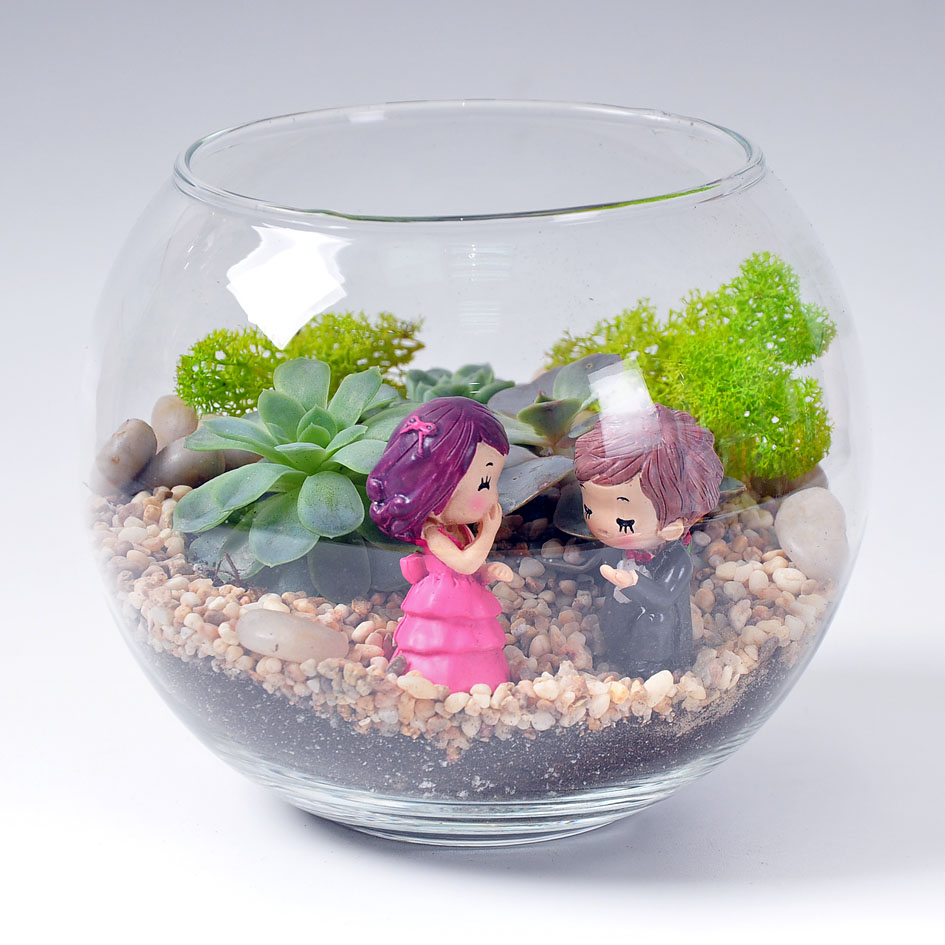 2. Adapting to the season
Another interesting idea for the florarium is to update it every season. For example, in winter, you can add miniature ornaments, a short garland, or snowman and Christmas reindeer figures to the plants. In spring, tulips will be used, in summer — elements of the beach, and in autumn-Halloween and fallen leaves.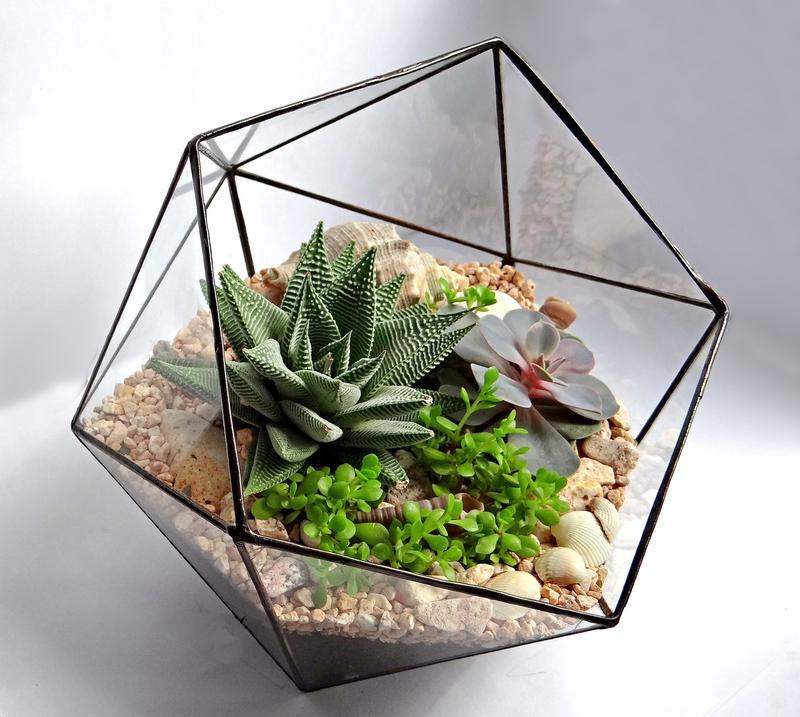 3. Holiday decorations
You can decorate the florarium for each upcoming holiday, and then remove the decorations. Then the decoration will become an interesting tradition and will be more noticeable. For example, you can use a small holiday figure for winter decoration.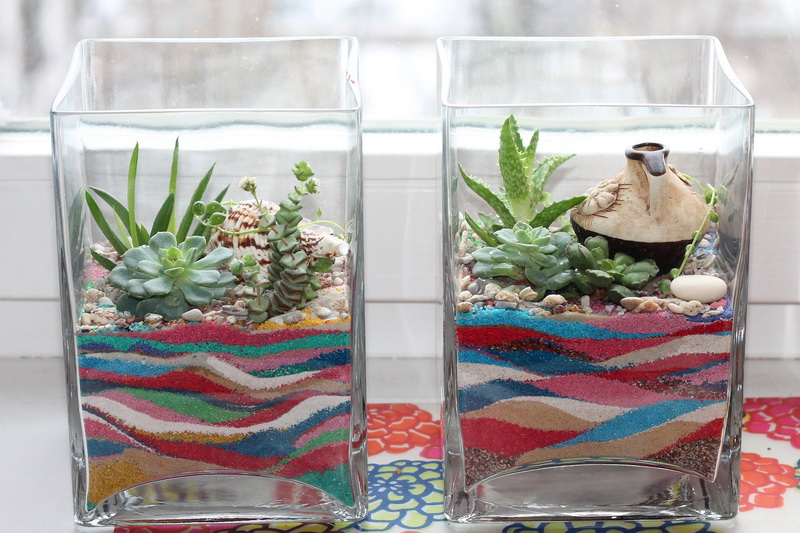 4. Miniature world inside the florarium
A very cool and stylish idea is to create a miniature copy of the natural landscape. Such a florarium will require effort and time, because you will have to select suitable plants that resemble shrubs and grass, different types of soil to lay out paths and paths, as well as various figures.
You can go further and fill the bottom of the aquarium with transparent epoxy resin, creating a river, and then lay out soil for plants on top or install a large model of a volcano.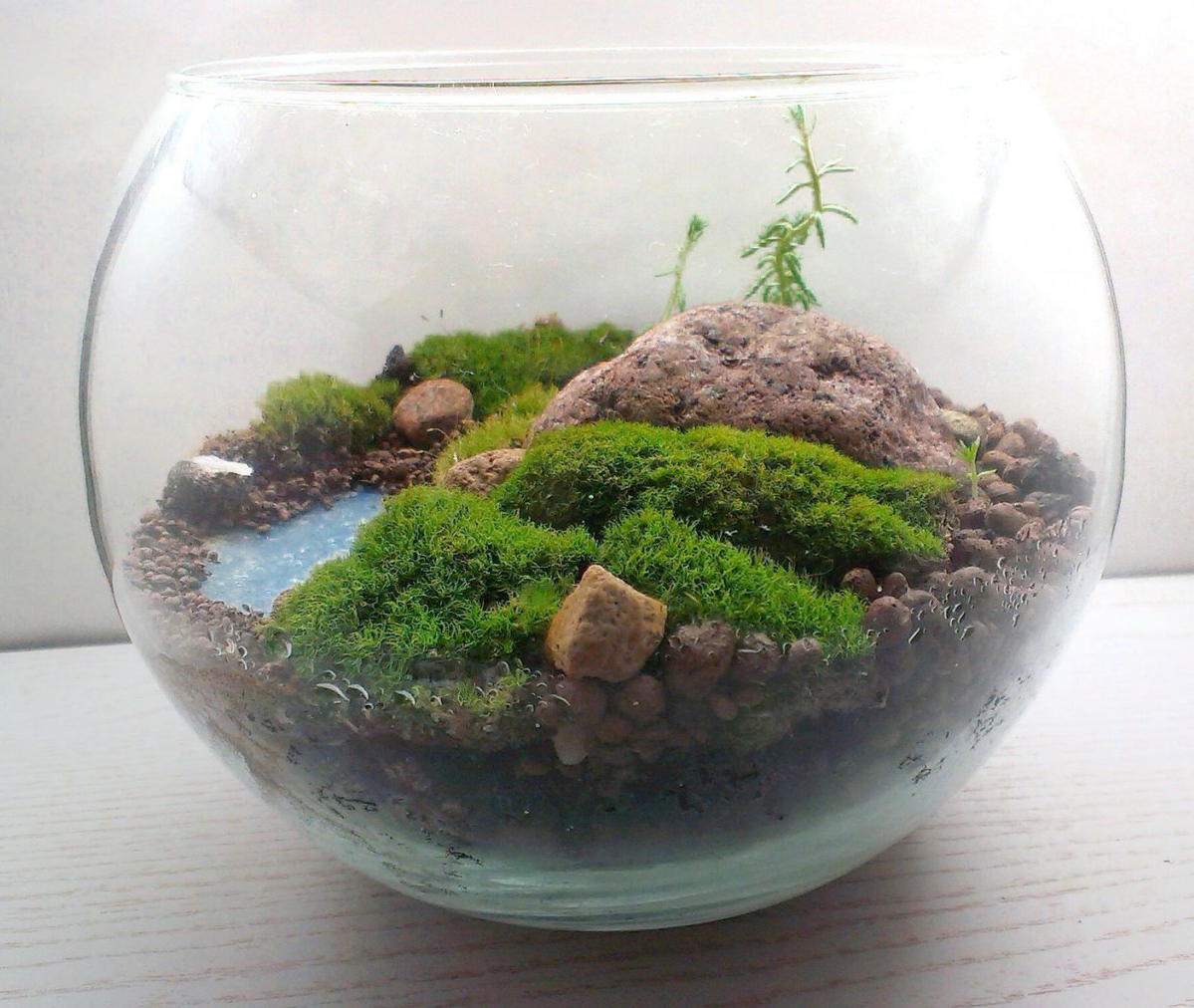 5. Florarium in a glass jar
A very stylish way to arrange a florarium is to place it in a jar or flask. You can use them as a decorative solution that will allow you to view the composition from all sides, or go a complex way and create a closed ecosystem. The latter is more difficult, but more interesting and exciting. To do this, you need to choose a suitable jar, an additional source of lighting, a soil for plants mixed with coffee grounds that retain moisture, and a few unpretentious succulents.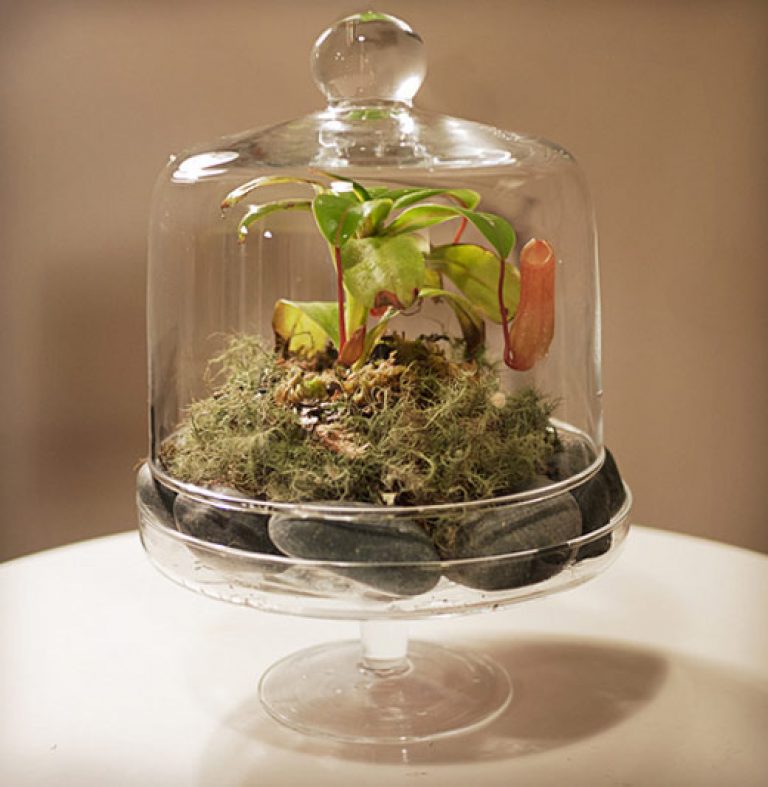 6. Colored soil instead of the usual
. 8 ideas of florarium in the interior of the house.
The easiest way to change the appearance of the florarium is to use colored soil. For this purpose, the soil for aquariums, which is sold in pet stores, is quite suitable. It is safe for plants, does not shed and does not require complex cleaning. Large colored soil can be used as drainage at the bottom of the florarium, and small sprinkle the soil on top.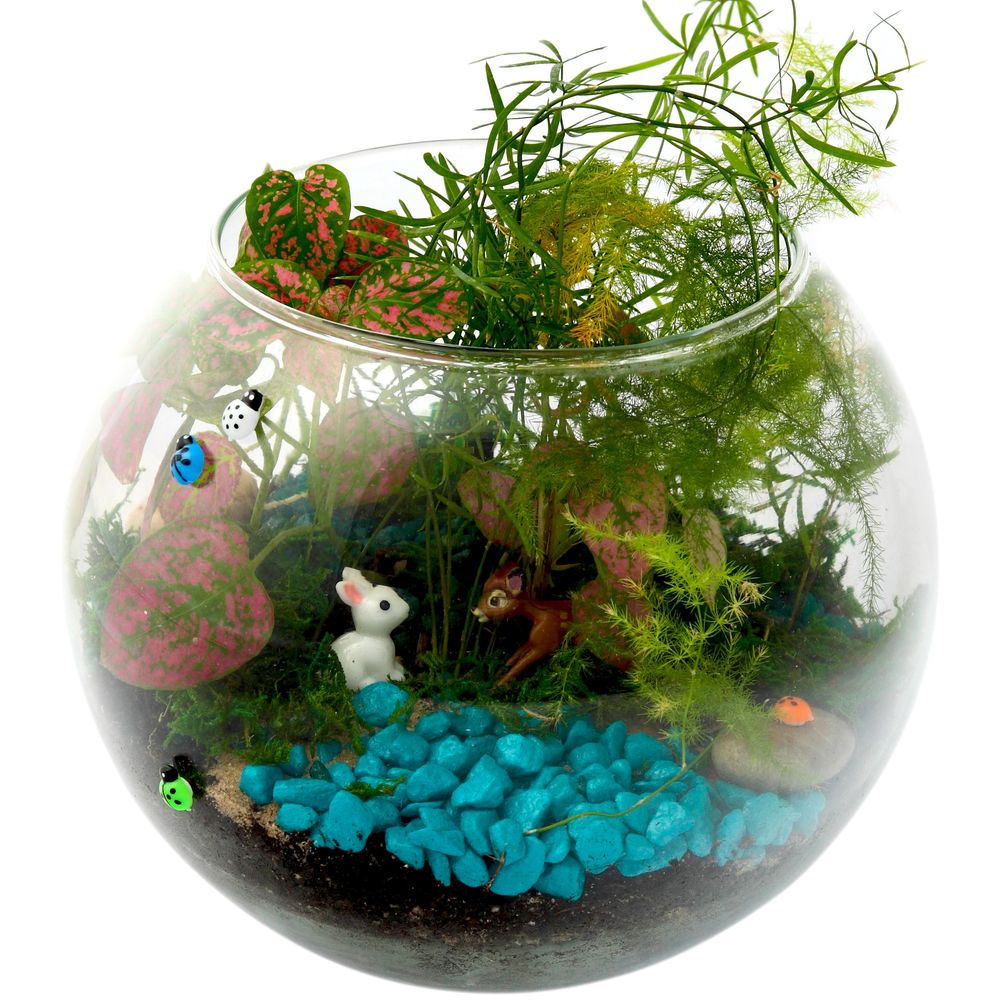 7. Florariums made of wood and metal
If a glass aquarium seems too simple an idea, you can look for design solutions of unusual shapes and interesting materials. For succulents with a small root system, shallow wooden pots are suitable, and it will be very cool to find options from larch — it does not rot and has a beautiful warm and bright shade of wood. Glass florariums can be with metal inserts and unusual shapes: in the form of mountains, animals, geometric shapes.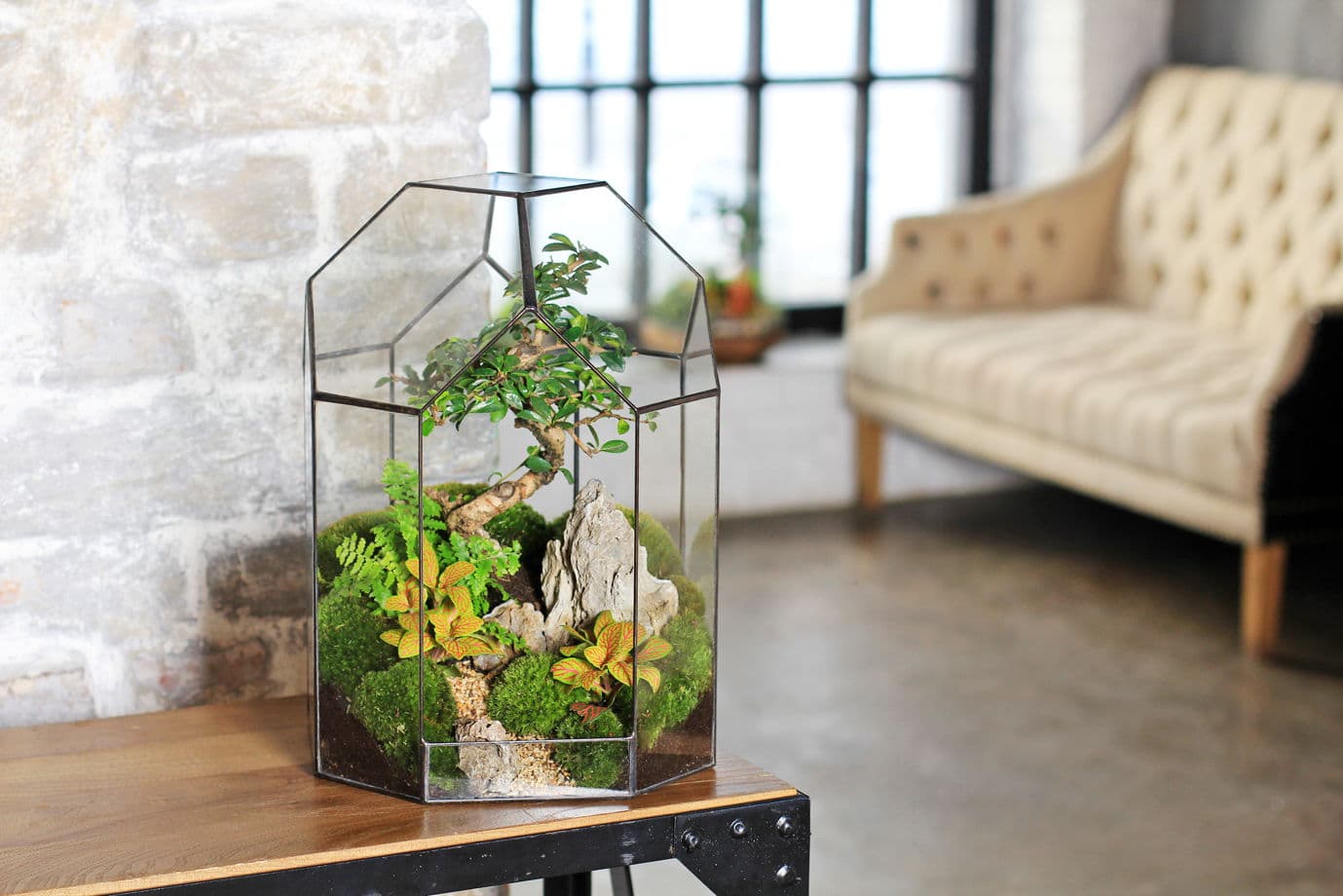 8. Florarium in an ordinary Cup
Very unusual and bright looks florarium in a ceramic Cup. Do not forget to put a layer of expanded clay on the bottom and water the soil very carefully and dosed, so that there is no stagnation of water and waterlogging of the soil.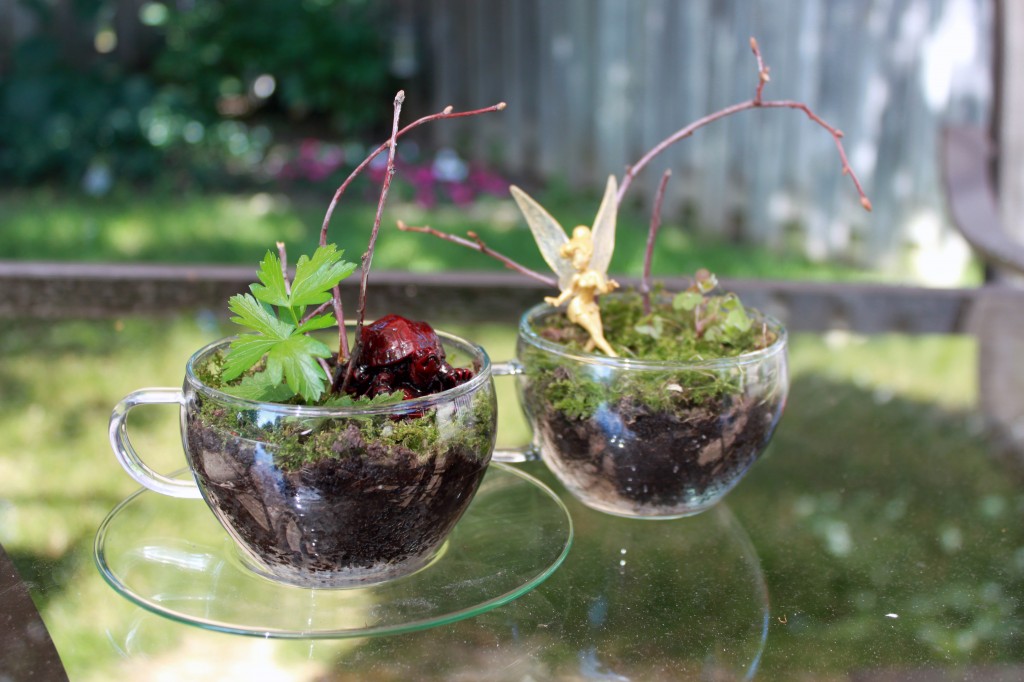 Kokedama
. 8 ideas of florarium in the interior of the house.
This is a ball of soil on which moss grows, and from the ball itself grows some beautiful plant. This element came to us from Japan. At home, it is very popular, it can be found in almost every garden.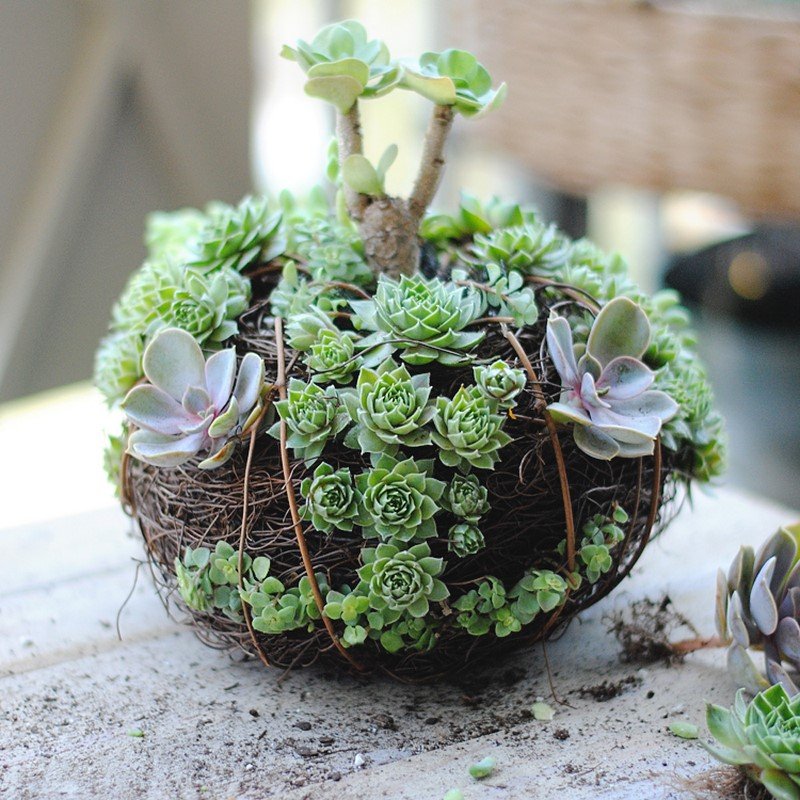 To create kokedama use clay substrate. Peat is often added to regulate soil moisture. Then, this substance turns into a ball, which is wrapped in moss.
As the main plant, any small indoor flower will do. Kokedama necessary from time to time to pour. To do this, you just need to put it in a container with water, so that the soil absorbs it. For this purpose, it is best to use distilled water.
Kokedama also needs sunlight to make the plants feel comfortable and not wilt. And the ball itself must be sprayed with water using a spray gun, so that the moss does not spoil. The care of the plant that grows out of the ball is also important. Dead leaves need to be pruned from time to time, so that the design does not lose its attractiveness.
With proper care, kokedama and florarium will become indispensable elements of the interior of the room.