Have you cooked meat with juniper berries? We suggest you try this new interesting taste. Sirloin roast beef refers to alternative cuts of marbled beef. This is an expressive taste of meat from the lumbar part of the carcass. It has a weakly pronounced marbling, so you need to cook it for a short time, keeping the juicy bright pink core. The marinade in this recipe is oil-based, which well reveals all the flavors of spices and herbs. Juniper berries give it a tart, slightly spicy taste and set off the taste of meat.Marbled beef roast with juniper.
Ingredients:
. Marbled beef roast with juniper.
Sirloin roast beef 63.49oz
Black pepper 1 tablespoon
Juniper 15 berries
Garlic 3 cloves
Thyme 2 tablespoons ( 6 whole sprigs)
Finely grated zest of one lemon
Sea salt 1 teaspoon
olive oil 3 tablespoons
Onion, peeled and sliced 2 PCs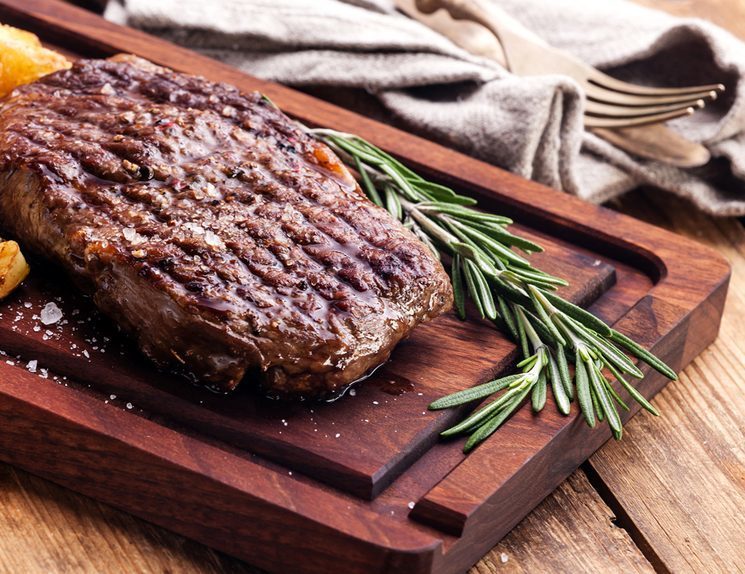 Instruction
Calculated 6 servings
Preparation 40 minutes. Cooking 60 minutes
Juniper berries have a tart, slightly bitter taste. Use crushed juniper berries to make the marinade. Mix juniper with oil, garlic and spices to taste. This marinade is suitable for meats, roasted on the grill. Juniper will emphasize the smoky taste of such meat.
Combine the peppers, crushed juniper berries, crushed garlic, thyme leaves and lemon zest in a food processor. All chop and apply to the roast beef on all sides. Leave the meat to marinate overnight in the refrigerator.
Then remove the meat, remove the excess marinade, and let it heat up to room temperature. Put the chopped onion and thyme sprigs in a baking dish. Place the roast beef on top, having previously salted it.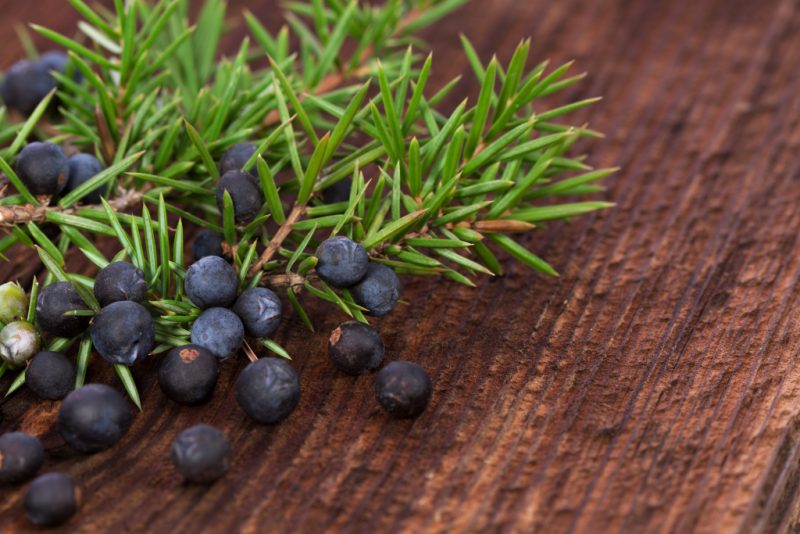 In the oven, preheated to 392F (200℃), put the meat to cook for 25 minutes. Then reduce the temperature to 356F (180℃) and cook for another 45 minutes. This way you will get medium rare roasting. The internal temperature should be 125.6 F (52℃).
Cover the finished meat with foil, let it stand for 15 minutes and cut into slices. Bon Appetit!Marbled beef roast with juniper.