Natural fabrics in the interior

. Comfortable house with natural textiles.



What will add the desired mood to the overall composition of the interior? Of course, we are talking about a beautiful decor. Textiles play almost the main role in this harmony! High-quality natural materials used in interior design, not only form its harmonious appearance. They are the key to creating a comfortable and eco-friendly space. Comfortable house with natural textiles.
And in this regard, linen in the interior due to its unique properties has a lot of advantages. This fabric is absolutely hypoallergenic and promotes the free passage of air through its fibers. Flax is  resistant to pollution, easy to care for and durable.
And the main aesthetic point – the material has a pronounced texture, manifested in characteristic knots throughout the surface of the canvas. For these reasons, linen is often used to solve various design problems in the interior.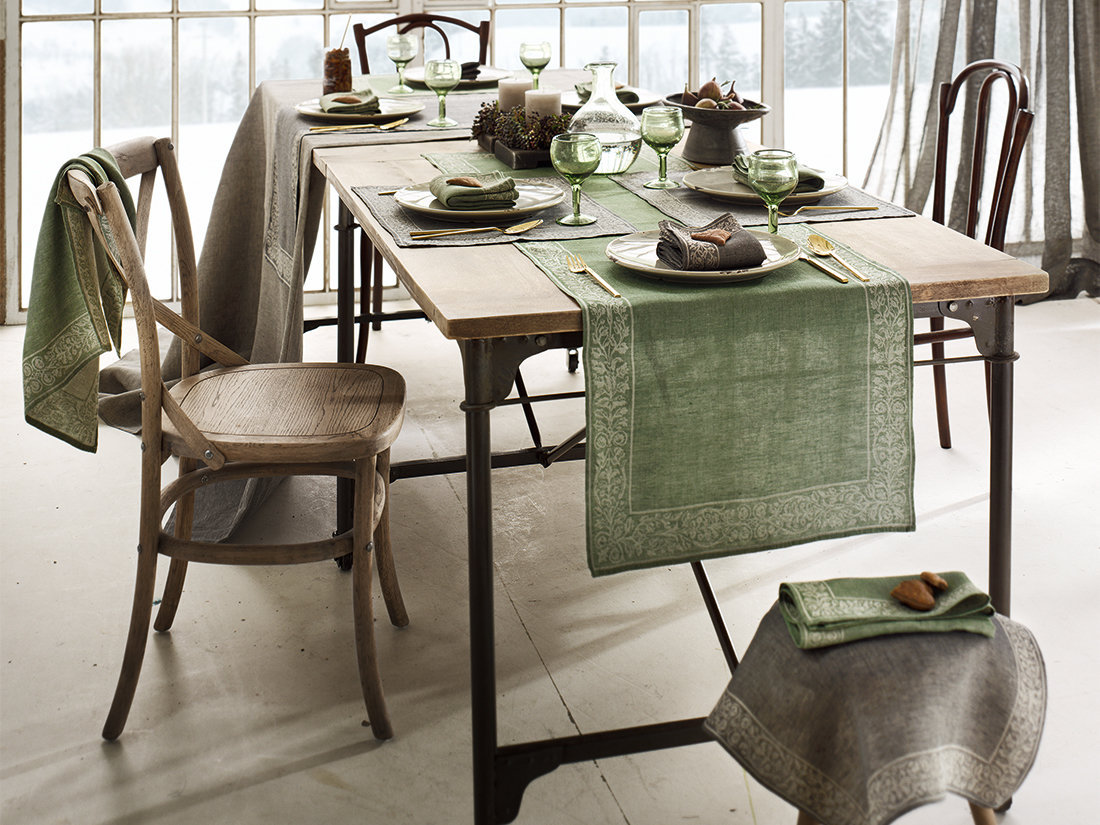 Rough texture
Natural shades of burlap and linen in the decor give the house a special rustic charm, and the owners – a sense of unity with nature. These decorative elements are sometimes elementary, playful in their mood. In their ingenious simplicity, they are charming, and therefore widely used in various interior styles.(eco, Provence, shabby chic, boho, country styles).
Natural fabrics in furniture upholstery and curtains will give the room comfort and a special refined aesthetic. Linen tablecloths and napkins seem to emphasize the hospitality of the hosts. Charming wall shelves, chandeliers and lamps decorated with funny flowers, sackcloth ribbons and beads will take us far from the realities of the metropolis and, as if by magic, make the atmosphere in the house more romantic and dreamy.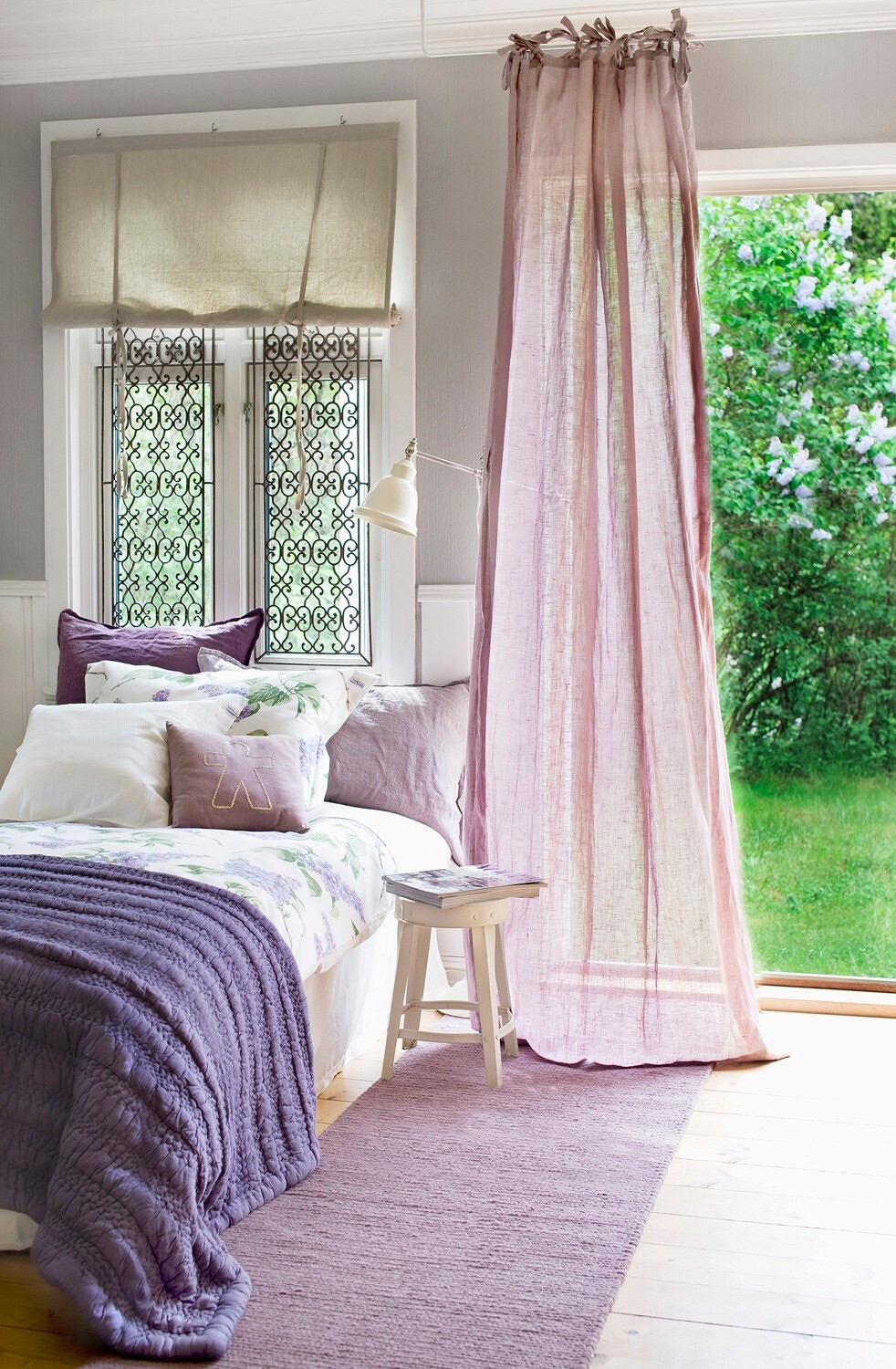 Advantages of natural materials
Natural fabrics are of plant origin, and are also very easy to make, so they are available to everyone, and they are also environmentally friendly. Natural shades give the house a special rustic charm, and the owners-a sense of unity with nature. Burlap, linen, cotton, calico, calico, silk are well colored in any color. Special attention should be paid to the burlap, which is firmly embedded in the world of original design ideas. Its natural shade( brown, beige, faded), the intensity of which can be different depending on the type of fiber used (jute, linen or cotton). This fabric gives naturalness to the entire color palette of the interior.
Inspiring and simple decor
Natural fabrics are a good material for creativity. In order to fill the interior with exquisite man-made masterpieces, you only need imagination, scissors, thread, and a couple of improvised materials.
Especially well burlap and coarse linen get along with lace. This design of pillows, Ottomans, lampshades, covers for cutlery, wall bags for storing small items requires minimal effort, but looks like a whole work of art!
More refined and original than any precious vase will look ordinary glass jars in sacking cases with a neck tied with a ribbon or string. The monotony of linen curtains can be diluted with a lace bottom, fringe, and hooks made of matting decorated with fabric flowers, on which it is very easy to sew beads or beads for pearls. Instead of massive curtains in small rooms, you can use linen tulle, it is very thin, delicate and quite transparent.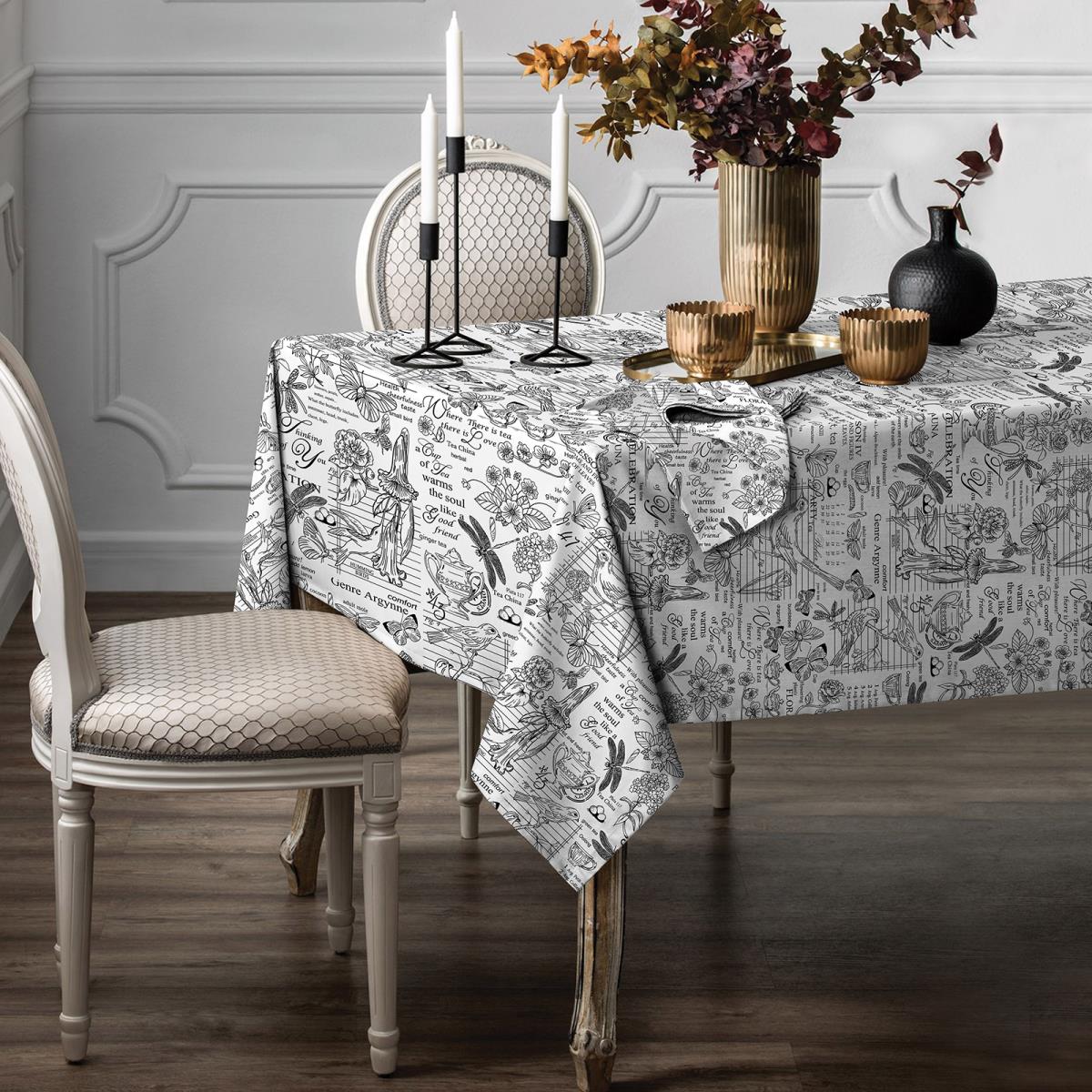 It also goes well with curtains made of rough natural fabrics. You can buy tulle in any color, and then add a touch of warmth by decorating the edges with your own embroidery and lace. Natural textiles with naive floral ornaments transport us to the atmosphere of a cozy home filled with warmth and sincerity. But if you want more modern funny prints, you can turn to artists or come up with your own ornate decor for textiles. In any case, beautiful natural fabrics are ideal assistants in creating unique masterpieces for home comfort!
The interior of the bedroom will be completed with linen curtains and a linen bedspread. Soft warm shades of fabrics are appropriate to enliven slightly with embroidery, earrings, silk ribbons. Linen in the bedroom interior may be present on the floor. A bedside Mat or functional seat cushions made of natural material will bring comfort to the room. And even sets of linen bed linen can look very refined: a nice thin and soft material is often decorated with lace or elegant embroidery. Due to environmental friendliness, linen will be the best option for the design of a children's room.
In the design of the kitchen, linen occupies a dominant position compared to other fabrics. It is used for making tablecloths and napkins, towels and aprons, potholders and hanging pockets, lampshades and pillows (or covers) for chairs, curtains for the kitchen.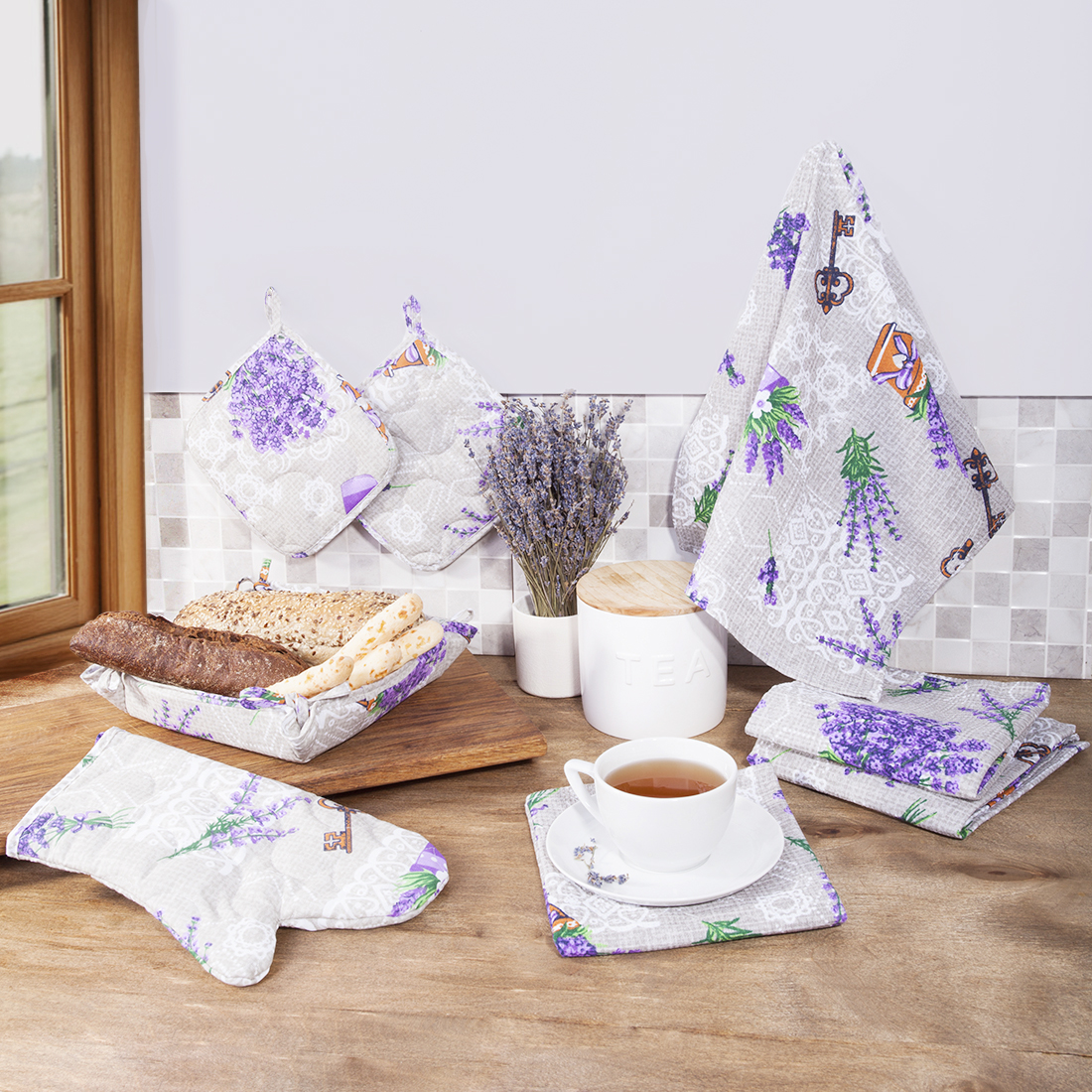 Linen in interiors of various styles
Linen can be of various colors: bleached, colored, or a natural gray-brown shade. In interior design, unbleached linen is most often used. It looks more textured and colorful, and this, in fact, is its value. In addition, flax may differ in texture: from a finely crafted light fabric to a rough, fairly hard canvas.
The use of linen in the interior is possible in almost any style direction. The only question is in what quantity and subject embodiment it will be presented. Linen can be the predominant material in textile interior design or echo in 2-3 details.
The abundance of colorful linen details (pillows, dolls, napkins) is a sign of the country style, and a strict panel on a linen basis is appropriate in a minimalistic interior.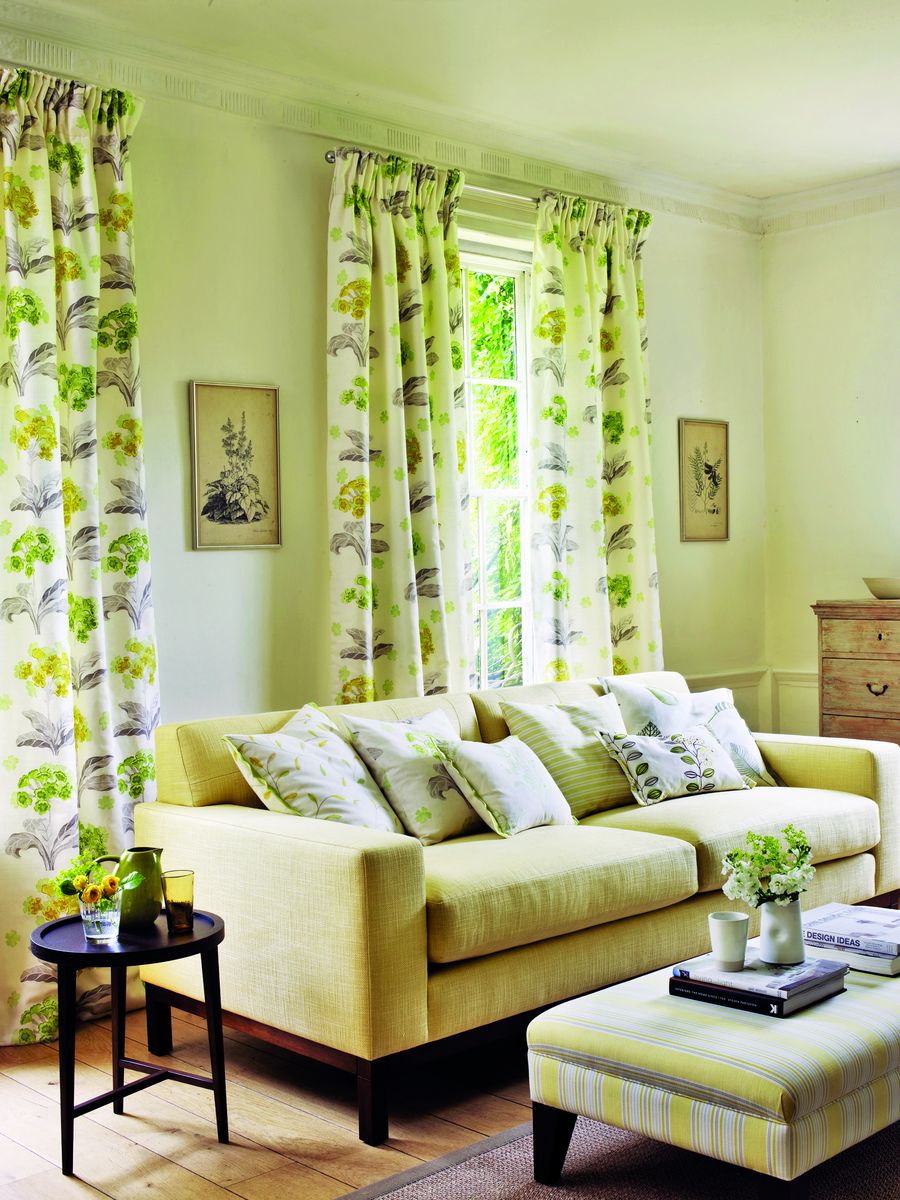 The combination of flax with other materials

. Comfortable house with natural textiles.



As a natural material, flax requires the same natural details for the neighborhood. It goes well with wood, stone, tile, and ceramics.
The designer's talent is often able to harmoniously combine linen in the interior with more modern and stylistically cold materials – glass, metal and even plastic.
In any case, the use of natural unbleached linen in interior design is quite justified. This material will not only add to the space of calm and comfort, but also become a perfect neutral background that can accentuate the important nuances of the interior.