Great ideas for decorating a house's territory. Most often, the patio is located in the back of the house. If there is a door, comfort is significantly increased: you can quickly set the table.The courtyard, located directly at the entrance door, will be a very convenient place to relax. The terrace will offer a beautiful view of the blooming garden. Amazing patio decor ideas for you.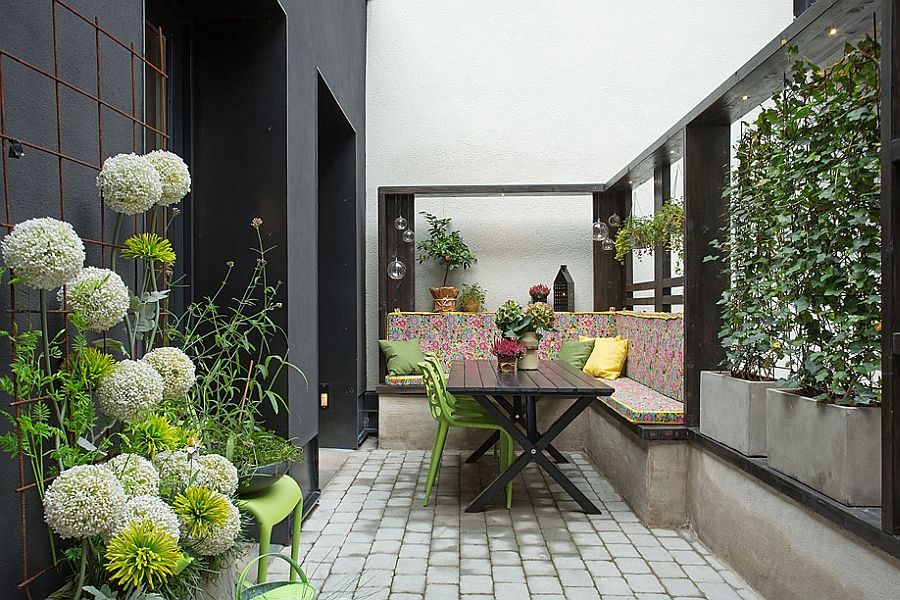 Patio with railings
It is not necessary to tie the patio to the walls of the house. You just need to choose the most convenient place for it and protect the recreation area from prying eyes with wooden or plastic fences. For example, a makeshift partition made of branches will help separate the recreation area. Open walls of a verandah or gazebo can be decorated with ordinary glass bottles. These decorative walls will be a spectacular decoration of the local area. Amazing patio decor ideas for you.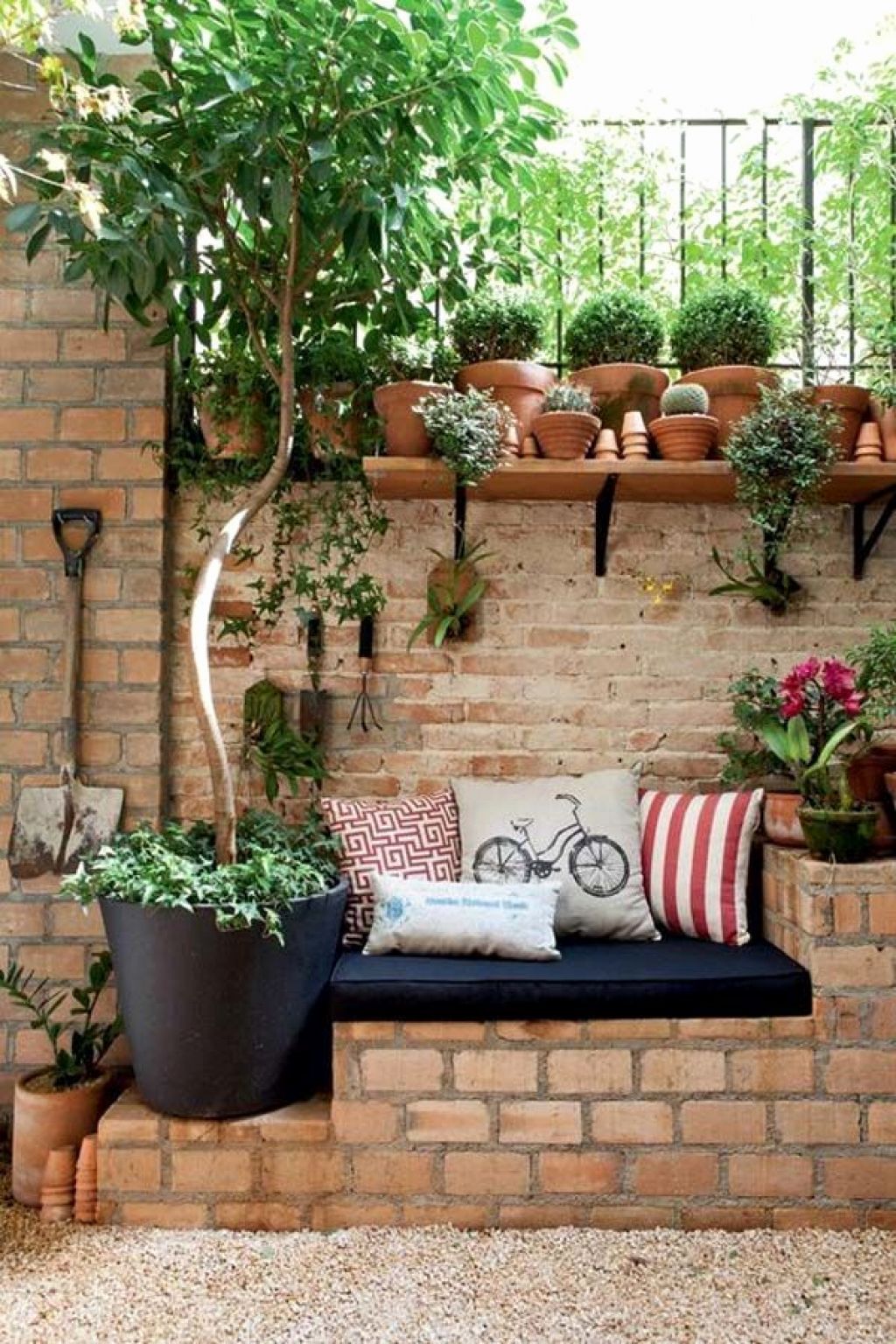 The stone decor of the interior patio
Having created a strong paving, you need to choose the right furniture and accessories. A patio with a canopy will become a separate room where all family members will spend warm summer days with pleasure. The best finishing material for a summer patio will be natural stone. The charming stone patio in the shade of trees with an open fire and simple wooden furniture is a favorite place for family gatherings. Amazing patio decor ideas for you.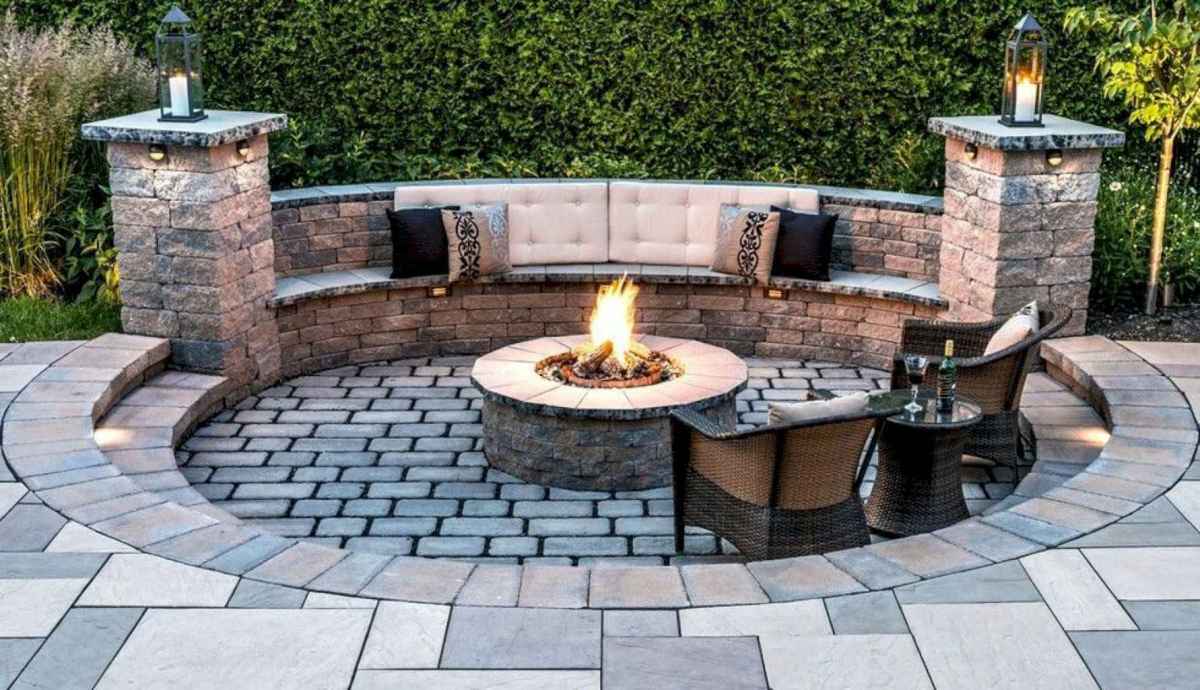 Recreation area in the center of the garden
. Amazing patio decor ideas.
Fences can be made not only in a rectangular shape. There are various variations of beautiful patios with unique curves that will adorn any garden plot, giving it a unique twist. Amazing patio decor ideas for you.
No less beautiful will look patio, located on a specially built area for it in the center of the garden. For meetings with friends, often lingering late, an excellent solution is to use a canopy. Under which it is very convenient to place lamps.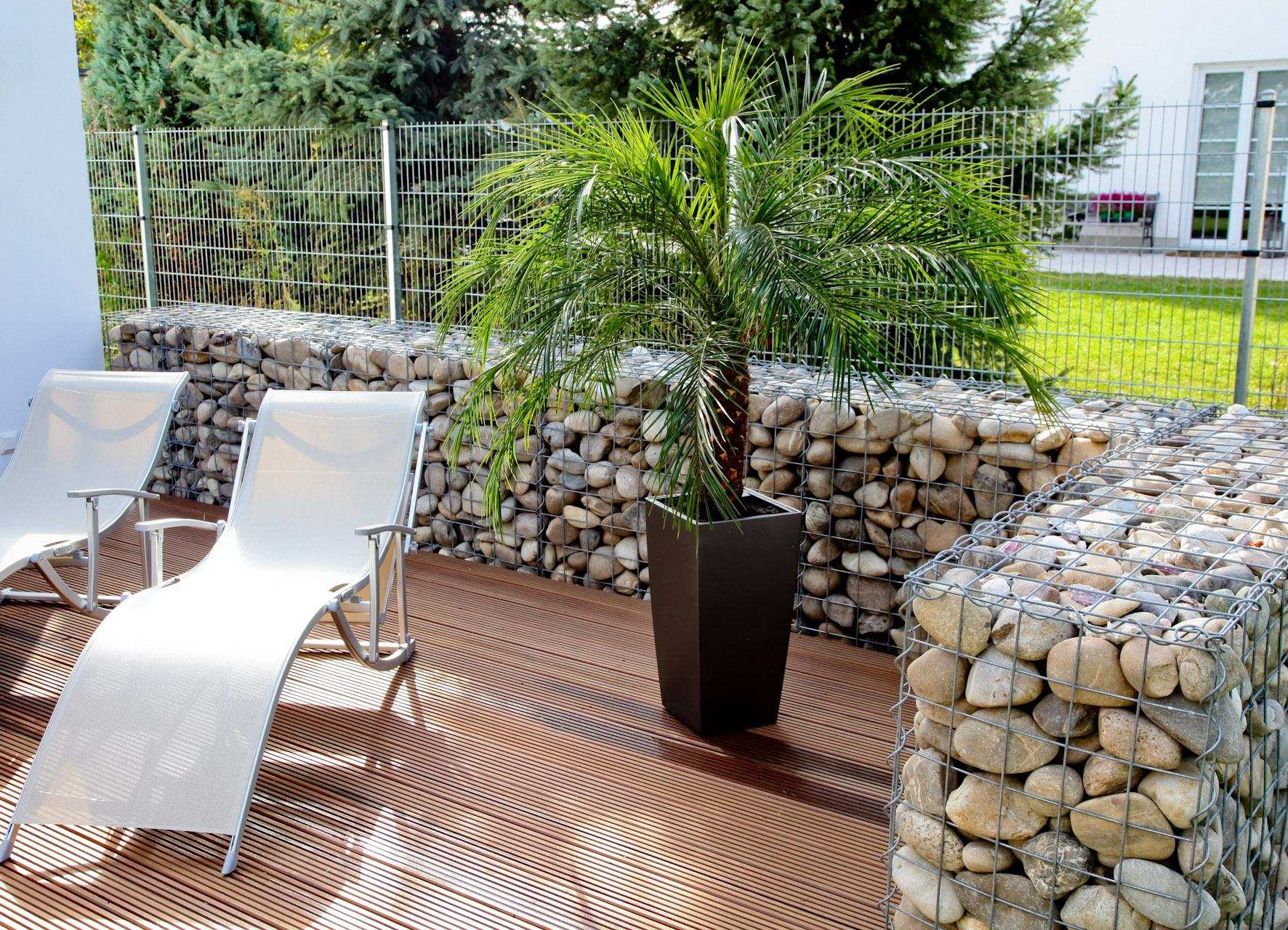 Garland
There are many ways to light up the garden at night, but the most fabulous of them are considered garlands. And this does not necessarily have to be Christmas lights, and homemade, made of tin perforated cans. Slices of dry stumps can be painted with fluorescent paint, which makes them glow in the dark. Such stumps can be used to create original decorative compositions or as stools for guests.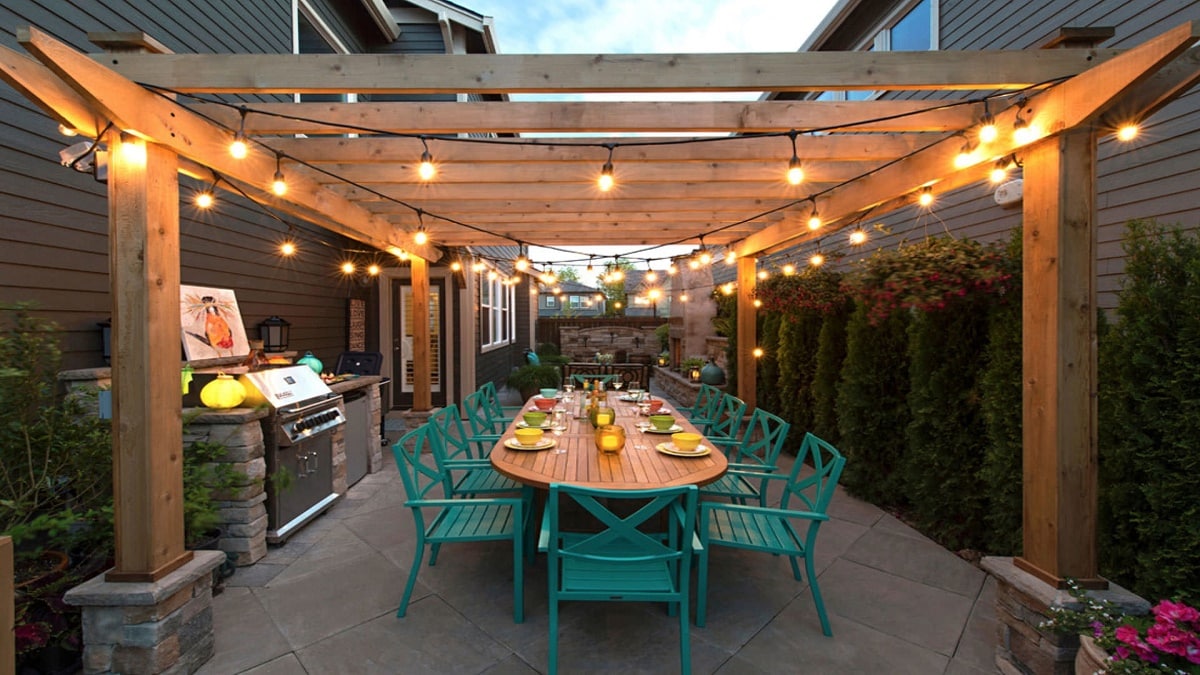 Patio for conversations
In a remote corner of the garden, away from any annoying noise and prying eyes, you can safely retire and talk on the patio for two. To implement this idea, it will be enough to allocate three or four square meters, put a small table with two chairs or armchairs. A wonderful alternative to the living room will allow you to meet a guest and have a nice chat with them in the fresh air surrounded by a green flowering garden.
Making a garden beautiful is simple enough. You only need to plant flowers and plants, make flowerbeds and neat paths. However, to turn your garden into a real kingdom of perfection and originality, you should connect your imagination and your own hands. Homemade products will give the garden not only beauty, but also uniqueness and originality. Simply placed here and there clay pots with flowers no longer surprise or attract anyone.
But floating jewelry in the air is not banal and intriguing. It is quite simple to make them. First, in each pot, you need to make a hole in the center of the bottom, through which to stretch a strong rope and tie a knot on each side of the pot. And so several times depending on how many pots you want to place on one rope. After the structure is ready, you can fill the pots with soil and plants.
Wooden bars with a dense mesh stretched between them are perfect for creating a vertical garden. This design can be used for zoning the territory of the house and as an original decoration of the site.
Monogram
From wooden boards you can make a beautiful blooming monogram, which will become an exquisite decoration of the porch or any of the walls of the house.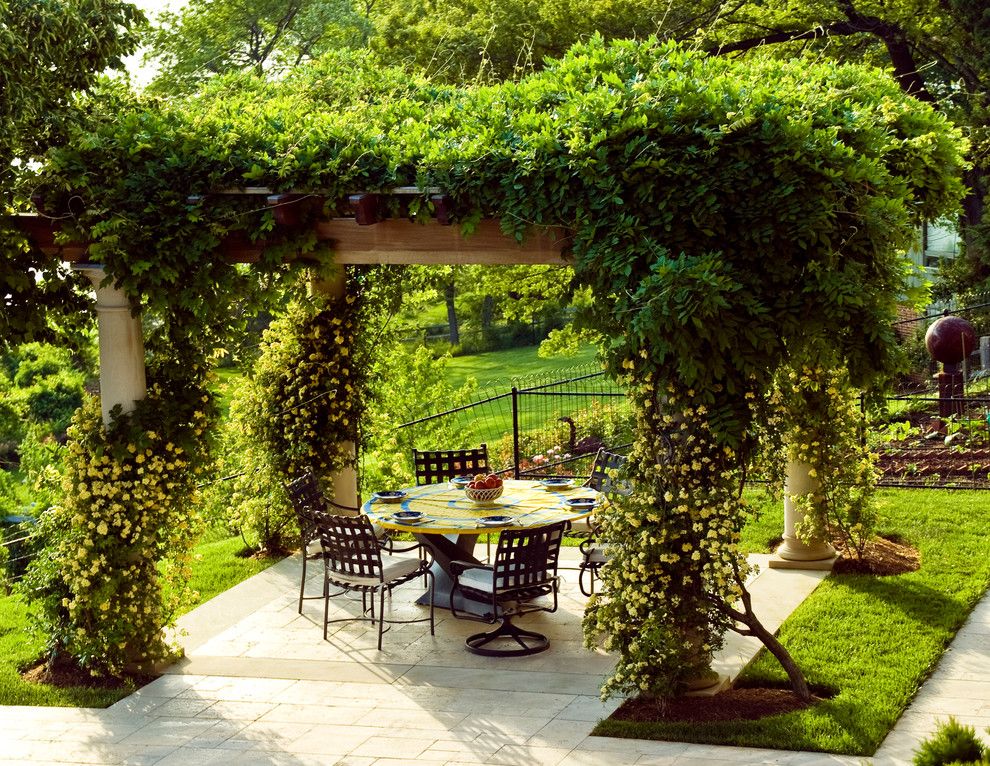 Place of family and friendly meetings.
It is very cozy and comfortable in summer to gather a large family in the country and arrange a feast at a large round table. Here you can also allocate space for a barbecue area, fireplace, barbecue and even a pool. The most practical and durable will be a brick fire pit. Build it in the center of a cleared circular area, and place stumps or simple plastic chairs around it. The abundance of flowers, soft carpet and soft green furniture will make the patio spring bright and cheerful.
Part of the old louvre door or old lattice shutters are perfect for vertical fastening of flower pots. Such an original rack will become an original decoration of a summer patio, porch or arbor. Amazing patio decor ideas for you.
Variety and styles of the patio
There are several types of patios in the landscape: corner, "G" or "P" — shaped, multi-level, located at the main entrance or at the back of the building.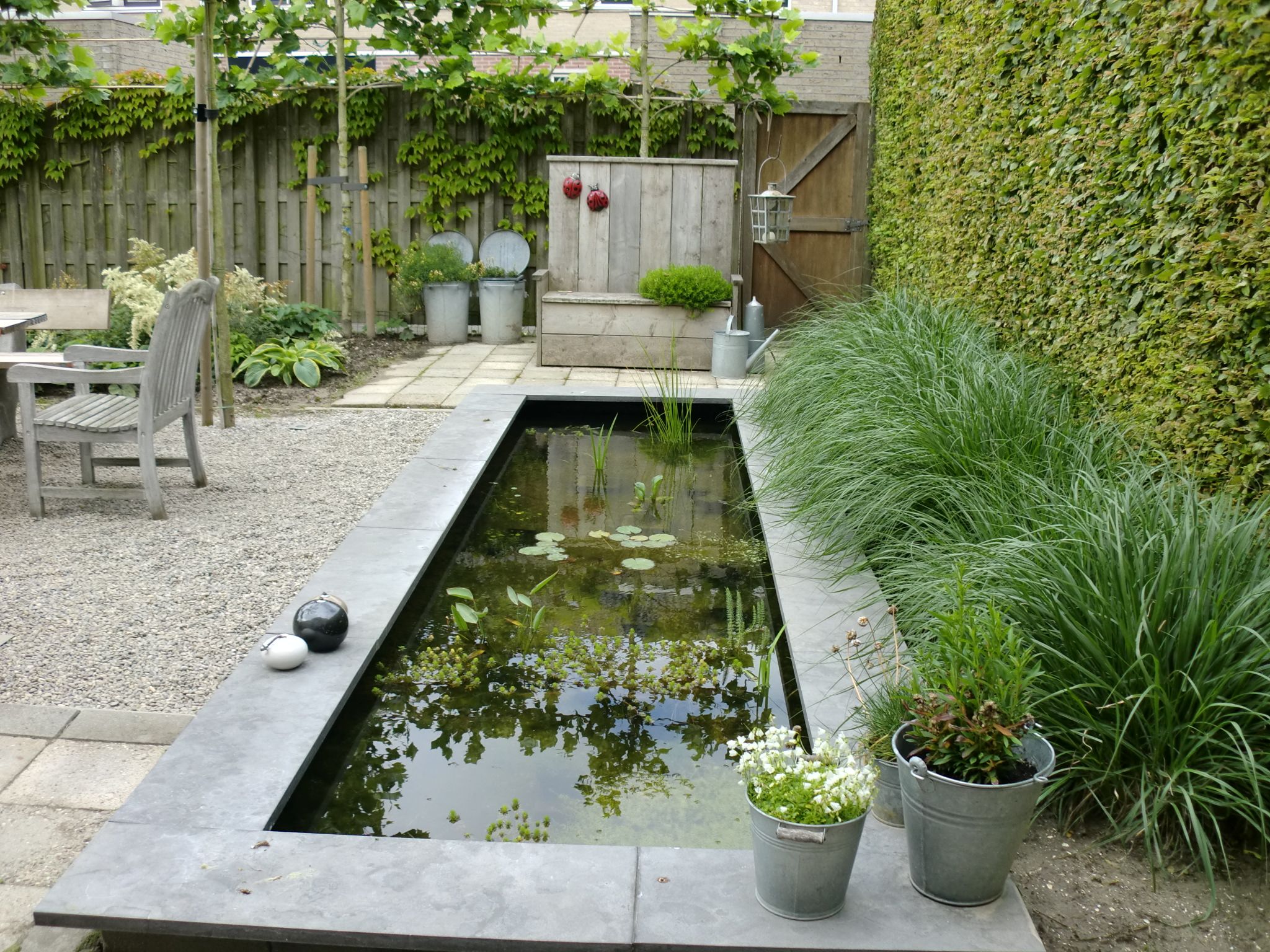 In order to sunbathe in the sun on a hot summer day or hide from the rain in bad weather, it will be enough to build a retractable canopy.
Relaxation zone decorations
. Amazing patio decor ideas.
If you are wondering how to make a patio home and comfortable, you should add wicker chairs, a small table, a sofa or even a hammock. Bright textiles, colored furniture and various decorative elements can turn a boring playground into a great place to relax. Decorate the furniture with bright textiles and add light to make the patio Shine with new colors. Original furniture made of natural materials and an abundance of green accessories will help to refresh the patio.
The entrance can be decorated with an Alpine slide, a small fountain, flower beds, plaster or bronze statuettes, and an original fence. There is a very wide choice of design design. Most often, summer residents use the rural style with picturesque gazebos, wicker furniture and wooden benches.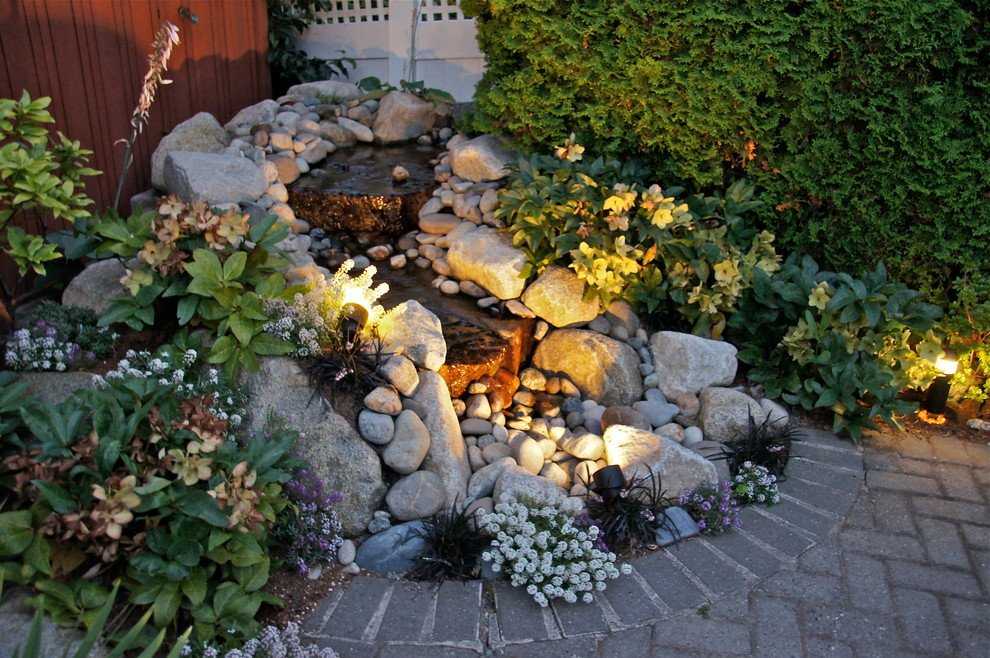 Lighting and landscaping
. Amazing patio decor ideas.
To ensure that the patio can be used at any time of the day, the Seating area should be equipped with flashlights or garden torches. To create a shaded and Sunny area, you can use a pergola overgrown with climbing plants. Originality and special comfort can add interesting, pleasing to the eye little things. Such as figurines, flowery vases with a romantic or national flavor.
You can make a wonderful beautiful composition using succulents or small plants. Also organic in this decorative solution will look additional decorations in the form of houses, dwarfs, colored stones. An unusual composition of pots in the form of a sphere will decorate the patio. To implement this non-standard method of decoration is actually very simple.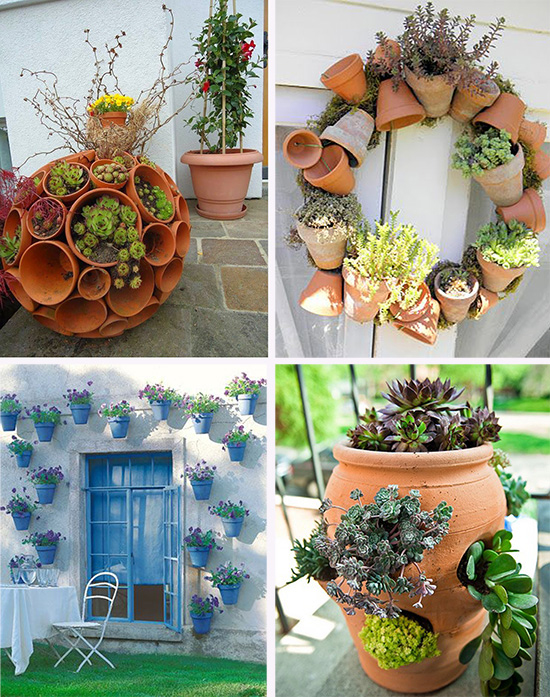 Pots can be used of any size, depending on the diameter of the sphere you want to get. It is recommended to use liquid nails for fixing, as they are strong and provide a long-lasting connection. If you use several large pots or clay vases,you can create a real miniature garden at your patio. The main role here is played by the feed: you need to use additional decor, small plants, make a fence or paths, create small ponds and benches. Then the composition will look very plausible and beautiful.