Creating comfort in a house, apartment, or separate room is a creative and difficult task. Its implementation requires both a rich imagination and maximum patience, as well as the ability to translate your own ideas and ideas into reality. How to improve the feeling of comfort and coziness in your home.
The house, for everyone living in it, is very often both a workplace and a place of rest. Our well-being in the house depends on whether we have arranged it correctly. Sometimes it is enough to simply change the lighting or add mirrors and our health can improve. Home interior design affects our health and financial well-being, directly depends on how well and comfortable we are at home.
A well-organized space and certain interior details increase the feeling of comfort and control stress.
However, despite the fact that the identity of comfort for each case is individual, it generally means well-being and comfort. Each living space consists of its own smells, color design, style, furniture sets and interior details.
Important! The primary indicator of cleanliness is spotlessly clean surfaces: not only floors, but also tables, shelves, facades of headsets and even a floor lamp in the corner-there should be no dust anywhere!
Some elements that are an addition to the interior can emphasize a comfortable atmosphere and significantly transform the home, turning it into a cozy home. Any apartment can be easily and quickly made comfortable, comfortable and warm, so that every day spent in it brings joy and good mood.
Tip: the addition of small details in the design  can make the room cozy even without repairs and create a feeling of warmth and well-being.
With the help of mirrors. How to improve the feeling of comfort and coziness in your home.

With the help of mirrors, you can not only visually enlarge the space, but also quench the thirst of our subconscious in a sense of security. Very often, passing by the mirror, we involuntarily glance at the reflection and notice that everything is fine, put a mental tick to ourselves that everything is calm and everything is fine with us.
Mirrors in the living room or bathroom in full height will have a very favorable effect on you, but in the bedroom the mirror can only be placed so that your bed is not reflected in it.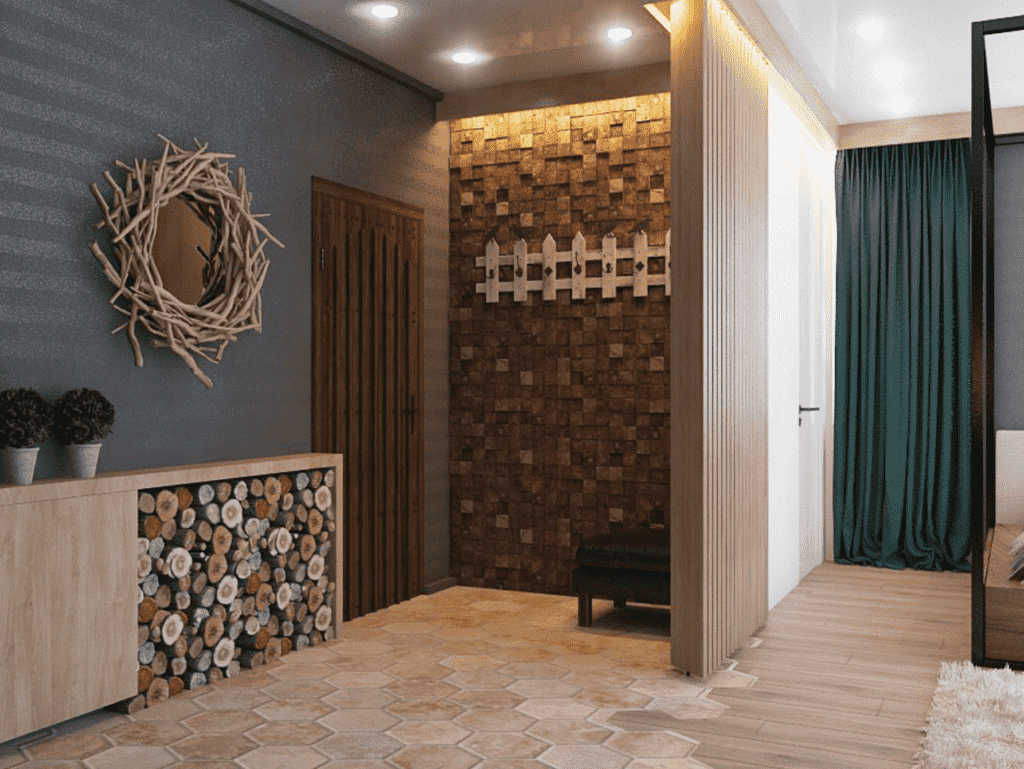 In general, mirrors create a calming atmosphere in the house, if they are located in the right places. If it is not possible to make full-length mirrors, they can be replaced by small, beautiful mirrors on the walls or shelves. And soon you will notice how much calmer you have become. But if you have low self-esteem and higher reflection does not bring joy, well then you should either raise your self-esteem, or use the following methods.
The effect of lighting on comfort
Excess light is not good, but it is even worse than the lack of it. Lack and excess of light are equally bad for vision and psychological comfort. Very often there are headaches in the evenings and we do not even guess that the reason for this may be a lack of light. Try to improve the lighting. The most important thing is that the lighting is warm, not cold. Cold lighting can even cause a breakdown. It is best to use daylight lamps.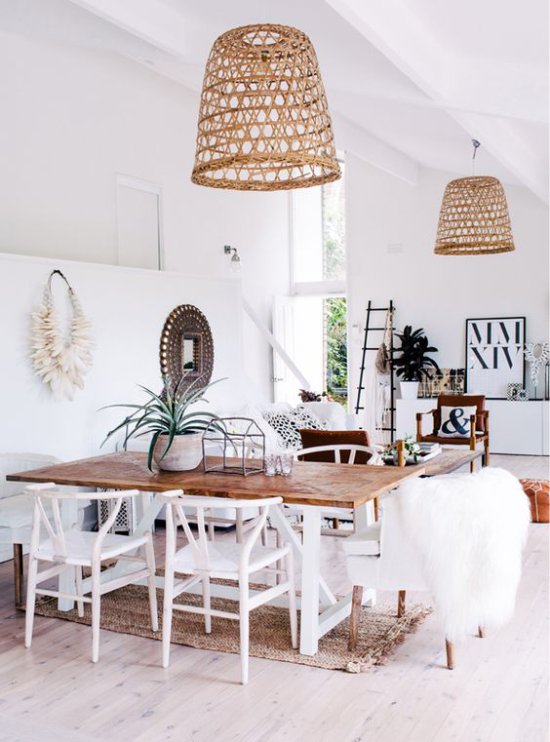 For well-being, the ideal light is yellow from pleasant evening lamps and floor lamps, or reddish shades. And of course it is very important that the apartment or house has more natural light sources. The more sun in your home, the better for you and your health, and especially for the children.
Indoor plants in your home. How to improve the feeling of comfort and coziness in your home.

Of great importance in the cozy arrangement of a living room are flowers, both live in vases and vases, and decorative. By placing flowers in an unusual vase, or creating a creative bouquet, each hostess will provide a warm atmosphere for her home.
Green plants will not only emphasize the beauty of the room, but also provide an atmosphere of joyful bliss, where you can breathe freely and easily. Plants will improve your performance, physical condition, even mental balance. Indoor flowers are not just a decorative element. Plants have a great influence on the physical and emotional state of a person.
Each plant has its own advantage and useful quality, as well as its own bioenergetic field. Plant whatever plants you like at home. If you find mutual understanding, the plant will grow well, bloom, improve your health, calm your nerves with its beauty. It is noticed that when you come home from work and you are annoyed, you only have to look at your most beautiful, favorite plant – in a few minutes you will forget what happened to you and you, unnoticed, switch to good.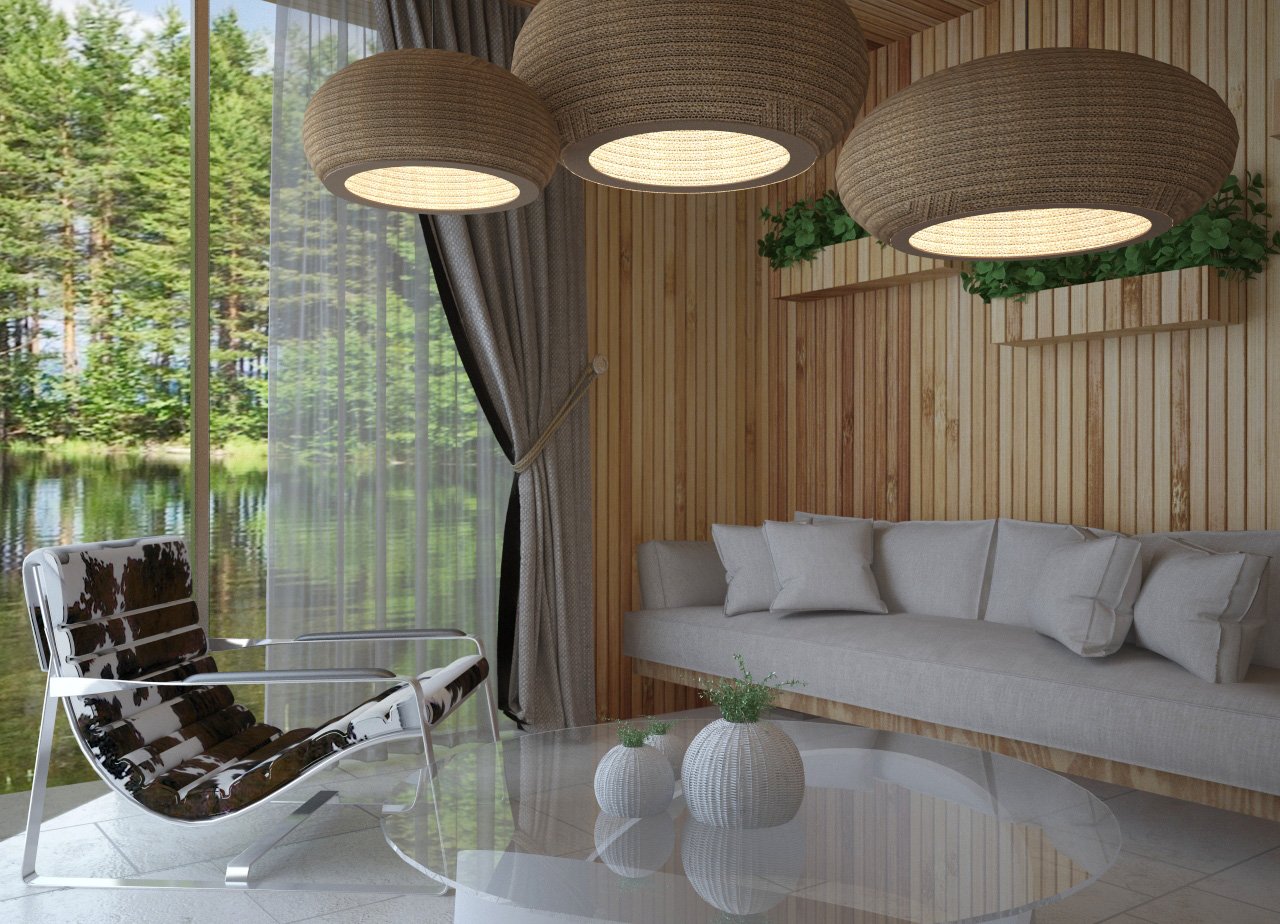 Contact with plants for 3-5 minutes calms and significantly reduces the level of the stress hormone cortisol. Peace, joy, comfort and an unusual mood will be provided in your home by indoor plants.
Personal space in the house
It would be great if your own space was allocated by the zoning of the apartment, so that the space feels private and is surrounded by pleasant and valuable things for you. It is important that this space is not associated with homework. If this is a place in the kitchen, then it should be associated with peace and relaxation – for example, a table near the window where you can safely drink coffee.
That is why it is so important that all the family members know about the value of such a space for each family member. Mutual respect for this space – whether it is small or large-makes it possible to recover and feel more whole. The ability to "leave" feeds the need to be close, the ability to be with yourself develops the ability to be with others more qualitatively.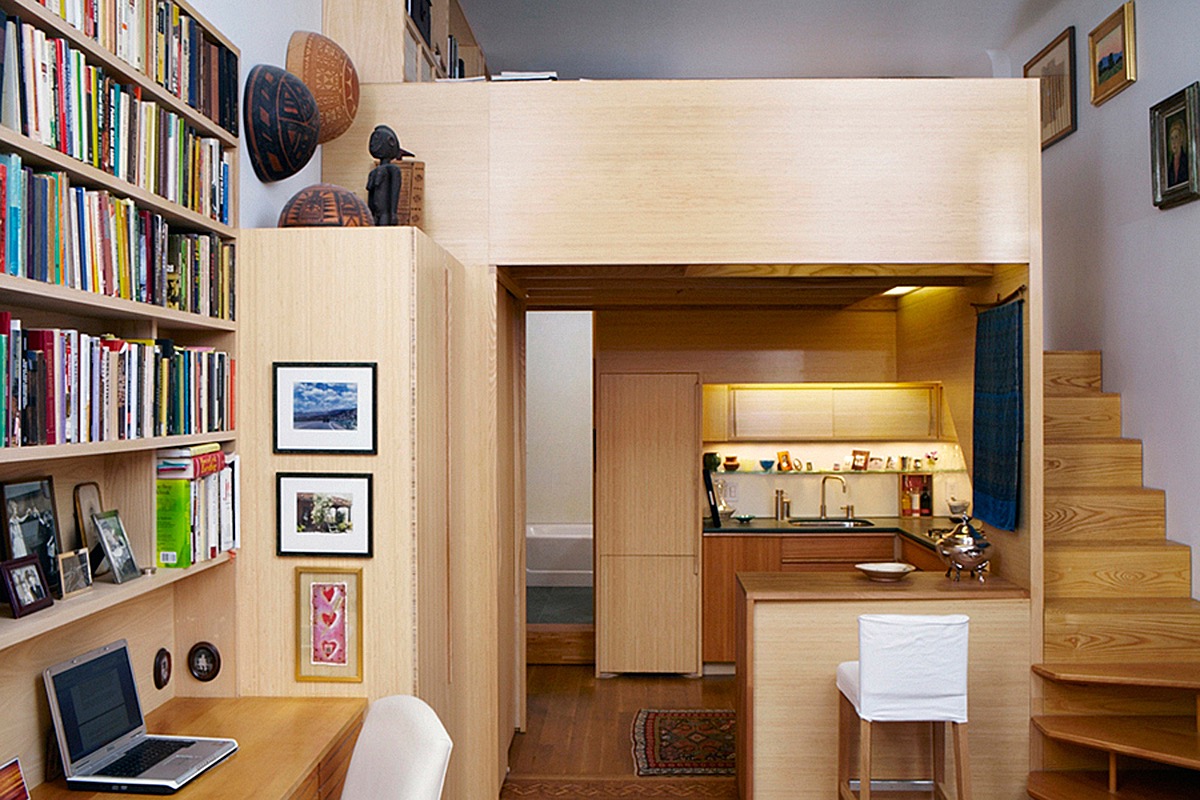 You can surround yourself with your favorite little things: drink tea from a funny mug, make a small garden on the windowsill or hang a funny poster or panel that will be pleasant to look at.
The color scheme of the interior of your home
When choosing the color scheme of the interior of your home, we are primarily guided by our own preferences and taste. However, it is necessary to take into account the features of the chosen shade, as well as to adhere to the main palette of the interior style in which this or that room will be decorated. The main thing is that it is you who is comfortable in this room, and the colors are pleasing to the eye and allow you to confidently say — "how good that I am at home"!
Choosing a color palette for a living room is an important and responsible step. The fact is that there is such a thing as the psychology of color in the interior. Everyone knows that colors and shades have an impact on the mental state of a person: some stimulate anxiety, others, on the contrary, calm, give a sense of peace and increase efficiency. Moreover, the color of the walls, furniture and accessories affects the physical and mental health, which is why you need to approach the interior design with literacy and careful care.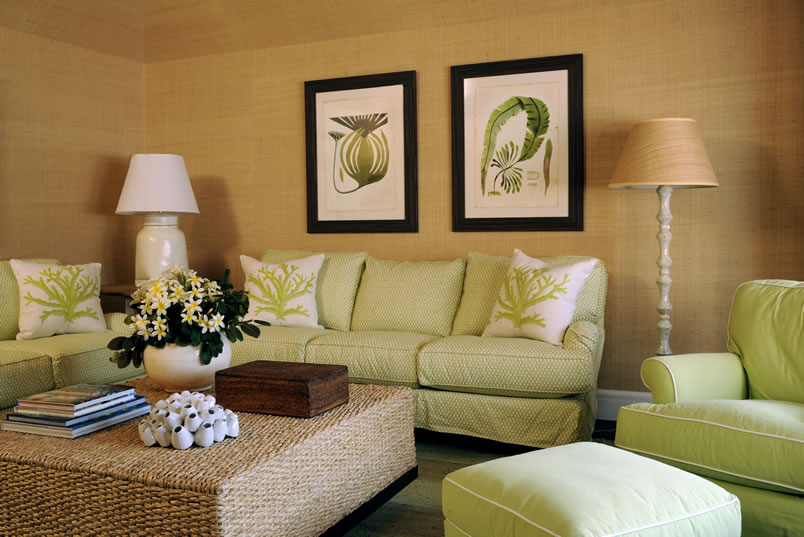 As you can see, the psychology of color in the interior is on the one hand a complex system, and on the other-quite working, compliance or non-compliance with which can lead to both an improvement in life and its deterioration, because color and mood are closely related.
Interior layout of the house
If your abilities allow you to choose the layout and interior, choose according to your character and lifestyle. For example, for quiet homebodies, country music is suitable. This style gives a sense of security and inspires home exploits. For optimistic party-goers-a free studio in bright colors with high-tech details.
Wood, stone, high ceilings, according to psychologists, support business qualities in good shape. "Chic, shine, beauty" will emphasize a non-standard attitude and will not let creative natures get bored. It turns out that by listening to the advice of psychologists, you can not only create comfortable conditions, but also develop the desired qualities. You should always take into account your habits, work, hobbies, life schedule, and family composition.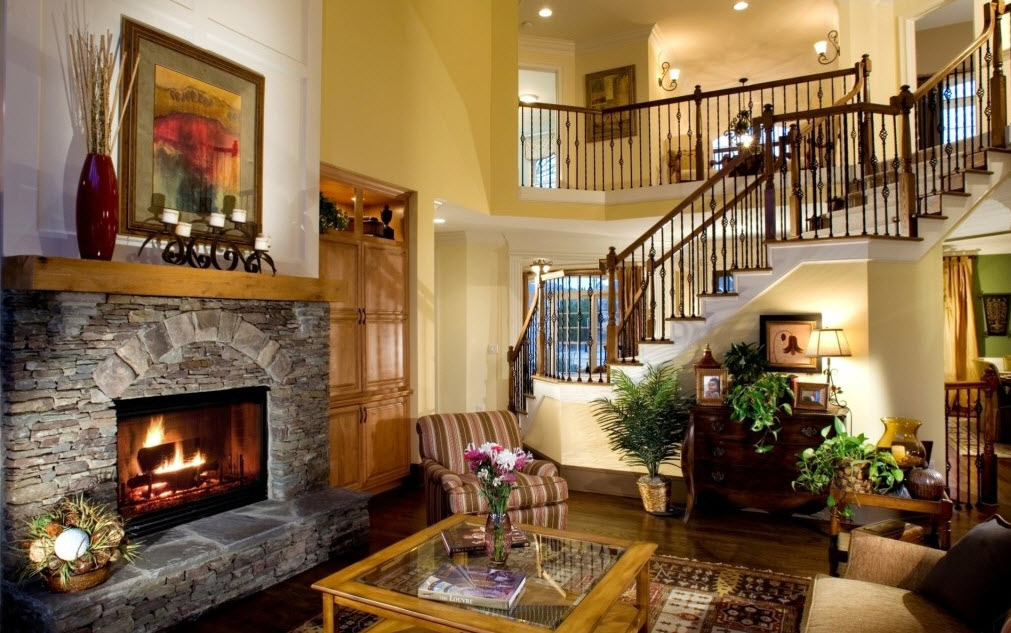 Textiles in home improvement
In creating a comfortable environment in the house, the use of textiles in it is of no small importance. With the help of which you can provide a certain mood to the living room without drastic changes and lengthy repairs.
Stylish and well-chosen curtains or curtains are an excellent solution to provide more comfort in the room and give it a cheerful atmosphere. Curtains with frills, flounces or pleats look nice, providing the room with a certain charm and comfort.
A comfortable environment in the living room can be created with the help of soft bedspreads on the sofa and armchairs. The velvet or velour fabric covering the upholstered furniture gives the room peace and sets up a romantic atmosphere.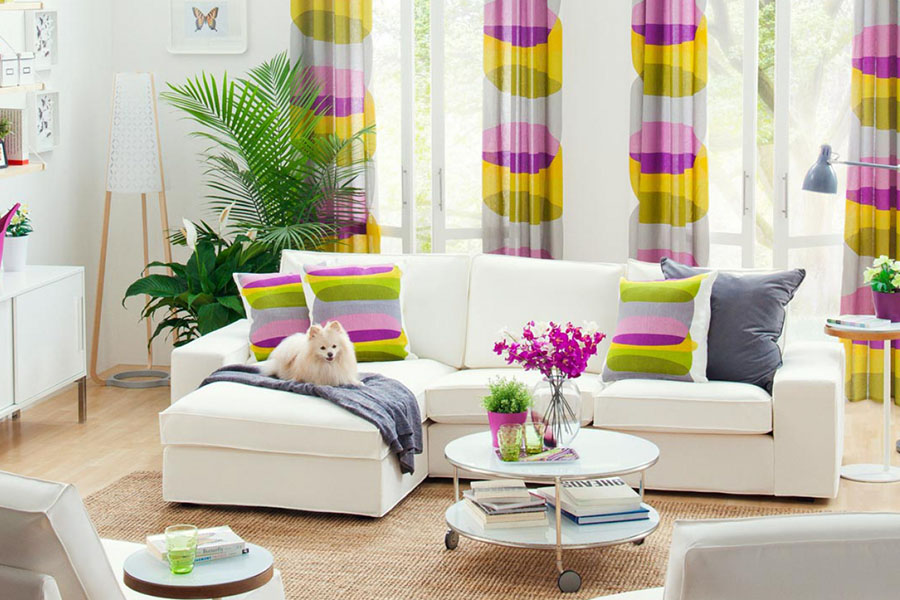 The focus should be on calm pastel shades that emphasize a relaxing and peaceful home atmosphere. Small decorative pillows of juicy, bright colors, which are scattered on the sofa, will be a real highlight in the cozy interior of the apartment and thanks to its softness will give it a touch of comfort.
It should be noted: all soft decor elements, starting with a fluffy carpet and ending with a soft plush toy, provide a peaceful and comfortable atmosphere in any home.
Accessories. How to improve the feeling of comfort and coziness in your home.

Accessories are important complementary elements of the interior of the house, which give it a special zest and charm. Decorating rooms with dried or fresh flowers, small pillows, figurines or paintings can provide warmth and well-being.
Having decorated an apartment or a house in a rustic style, a truly homely interior and unprecedented comfort will be emphasized. For these purposes, all kinds of accessories are used, including things made with your own hands.
Preference should be given to:
wicker baskets;
with a knitted blanket;
embroidered napkins and tablecloths;
earthenware dishes;
the vases, and boxes, decorative candles.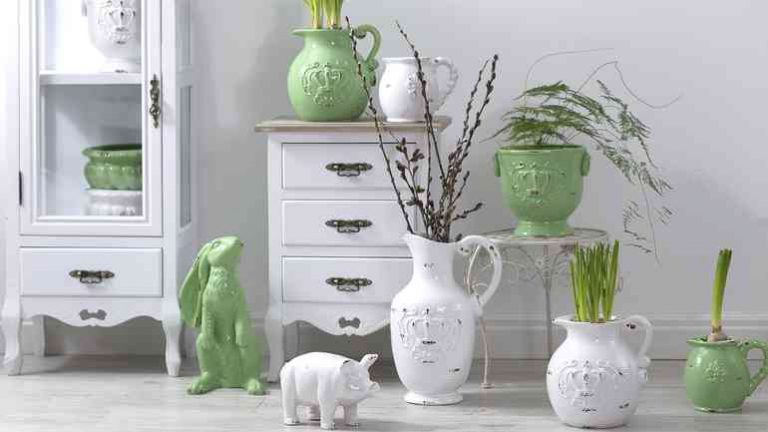 Such decorative elements should be used correctly and intelligently, so as not to create an environment of tastelessness and clutter. Here you need to know a sense of proportion, and then the housing will look aesthetically pleasing and cozy.
Remember! A large number of accessories and small details of bright color that do not harmonize with each other in style, look vulgar and unattractive.
The main ones are: a positive mood, concern for the preservation of the home and love for your family.