Many lovers of home cosmetics know perfectly well how and from what they make a home scrub and how miraculous it is. Scrubs perfectly cleanse the skin, eliminate dead cells and stimulate blood circulation, restoring youth and freshness to us. 5 scrubs made from simple ingredients.
1. lavender-almond scrub
Today we will tell you how to make a lavender scrub with almond oil with your own hands. Almond oil perfectly nourishes the skin, lavender has antiseptic properties, and sea salt in this recipe will serve as an excellent abrasive. Regular use of such a scrub will positively affect the condition of your skin and make spa treatments pleasant.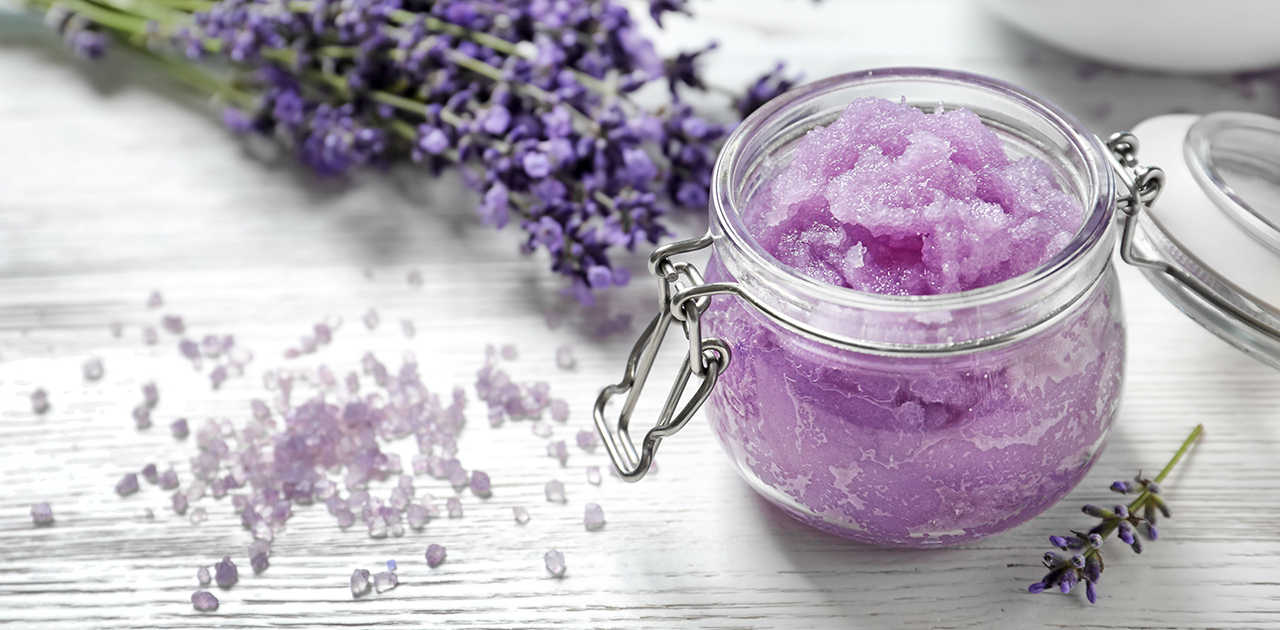 Ingredients:
Coarse sea salt 1 cup
Sweet almond oil 1⁄2 cups
Geranium essential oil 1/2 tsp
Dried lavender buds 1/2 cup
Mixing bowl for ingredients 1 pc.
Jar with a wide neck 1 pc.
Instruction:
1. Pour 1 cup of coarse sea salt into a bowl, add 1/2 cup of sweet almond oil, 1/2 teaspoon of geranium essential oil, 1/2 cup of dried lavender buds and mix all the ingredients thoroughly.
2. Transfer the mixture to a jar with a wide neck.
3. Before taking a shower, apply the scrub to the body with massage movements, special attention should be paid to the skin on the elbows and knees. Rinse off the scrub with warm water.
The scrub can be stored in a tightly closed jar in the refrigerator for about a month. Or prepare it anew before each use.
Try this remedy, it deserves to take a prominent place in the home spa. You will feel the effect from the first application.
2.Ginger body scrub with your own hands
This natural cosmetic product contains honey and ginger as the main components, which improve blood circulation and perfectly nourish the skin, as well as sea salt, which has a powerful scrubbing effect.
Thanks to iron, iodine, calcium and magnesium, which are part of sea salt, it also promotes skin rejuvenation. Another valuable ingredient of the scrub is avocado oil, which has valuable anti-inflammatory and wound healing properties.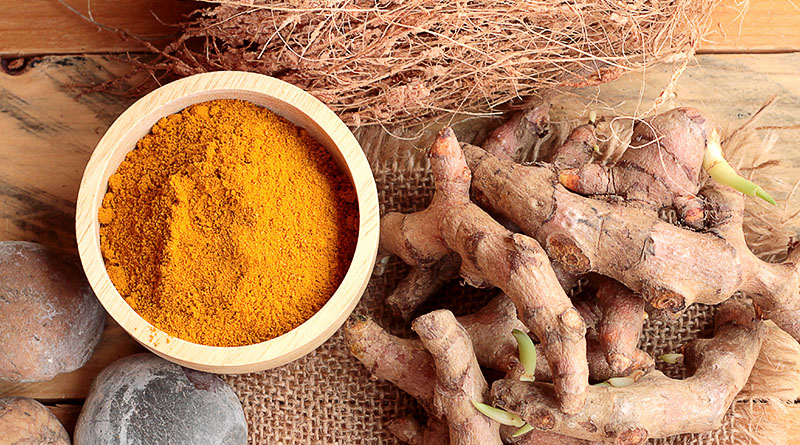 Ingredients:
Ginger root 1 pc.
Coarse-grained sea salt 1 cup
Fine-grained sea salt 1⁄2 cups
Avocado oil 1⁄2 cups
Honey 3 tablespoons
Peppermint essential oil 5 drops
Jar with a wide neck and lid 1 pc.
Instruction:
1. Grate the ginger root on a grater. Mix grated ginger, 1 cup coarse-grained sea salt, 1/2 cup fine-grained sea salt and 1/2 cup avocado oil in a bowl.
2. Melt 3 tablespoons of honey in a water bath, add it to a bowl with the rest of the ingredients.
3. Add a few drops of peppermint essential oil to the mixture, mix and transfer the scrub to a jar with a wide neck.
Before taking a shower, apply the scrub to the body, massage lightly and rinse with warm water.
This home remedy, easy to manufacture, will impress you with its effectiveness, because after the first application you will feel its healing effect.
3. Chia seed scrub
. 5 scrubs made from simple ingredients.
There are many recipes for sugar scrub with chia seeds, it is easy to make it with your own hands at home. We chose a scrub containing coconut oil, tea and chia seeds, as these ingredients are extremely useful. Sugar and crushed chia seeds gently exfoliate dead particles, tea tones perfectly, and coconut oil nourishes and softens the skin.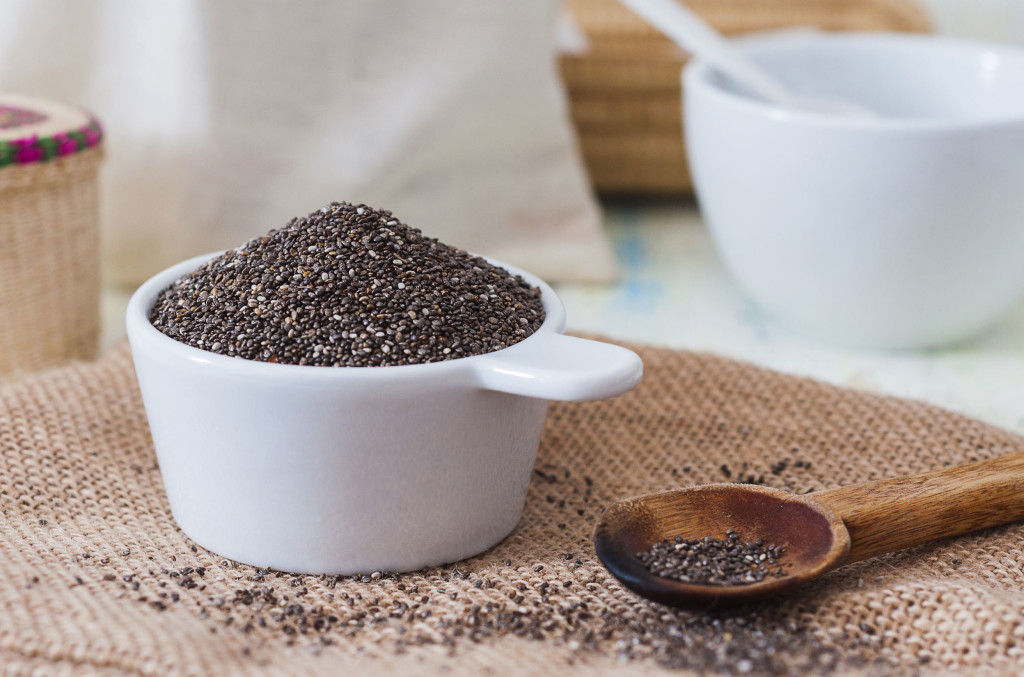 Ingredients:
Cane sugar 7.0 oz
Brown sugar 1 tablespoon
Green tea bags 6 pcs
Crushed chia seeds 1 tablespoon
Coconut oil 3.53 oz
Honey 2 tablespoons
Vanilla 1/2 tablespoon
A bowl for heating in a microwave oven 1 pc.
Silicone baking molds 4 pcs
Instruction:
1. Mix 1 cup of unrefined cane sugar, 1 tablespoon of brown sugar, the contents of 6 tea bags, crushed chia seeds.
2.Put coconut oil in a microwave bowl and melt it so that it is liquid, but not hot. Add 2 tablespoons of honey, 1/2 tablespoon of vanilla, butter to the mixture from step 1 and mix everything thoroughly.
3. Put the resulting mixture into silicone baking pans and put it in the refrigerator to solidify. Use the scrub once a week while taking a shower, and your skin will get a fresher and well-groomed appearance. The scrub is ready, enjoy natural cosmetics, and let your beauty be irresistible!
4. Strawberry facial and body scrub
. 5 scrubs made from simple ingredients.
But strawberries are good not only as an ingredient in many sweet desserts, they have proven themselves well in cosmetology. This berry is a natural antiseptic and has a mild exfoliating effect. Do you like berry and fruit homemade cosmetics? Then let's make a strawberry facial and body scrub together.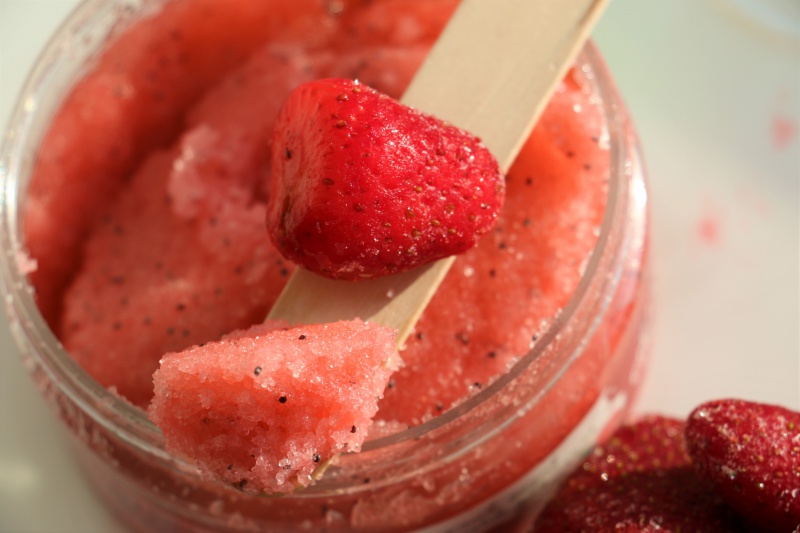 Ingredients:
Fresh strawberry puree 3 tablespoons
Granulated sugar 1 cup
Sweet almond oil 1 tablespoon
Natural vanilla extract 1/2 teaspoon
Bowl 1 pc.
Instruction manual:
1. Slice the strawberries in a bowl until they turn into a puree.
2. Add to it 1 cup of granulated sugar, 1 tablespoon of sweet almond oil, 1/2 teaspoon of natural vanilla extract and mix all the ingredients well.
3. Before you go to the shower, apply the strawberry mixture on your face and body, gently massage the skin and rinse with warm water. After the water treatments, apply a moisturizer.
This scrub can be stored in the refrigerator for a whole week.
Just do not forget that strawberries are a strong allergen, so before preparing the scrub, apply a little strawberry puree on the back of your hand and look at the skin reaction. If you notice redness or rash, it is better to abandon the use of strawberry scrub.
5. Citrus-peach scrub
. 5 scrubs made from simple ingredients.
Do you want your skin to always look smooth and well-groomed? Then use a body scrub regularly. There are many recipes for skin scrubs that are easy to make at home. We will tell you about one of them today. The composition of this remedy includes peach pulp, orange peel, coconut oil and raw sugar.
Peach is often used in cosmetology, as the vitamins and nutrients that make up its composition have a beneficial effect on the skin. It has a lifting effect, anti-inflammatory effect, protects the skin from dehydration and promotes rejuvenation.
No less valuable is the effect of orange peel, which not only whitens and smoothes the skin, but also relieves swelling. Sugar in this recipe acts as an abrasive for peeling, it also promotes the production of elastin and collagen, and coconut oil nourishes and moisturizes the skin. So how to cook citrus-peach scrub at home?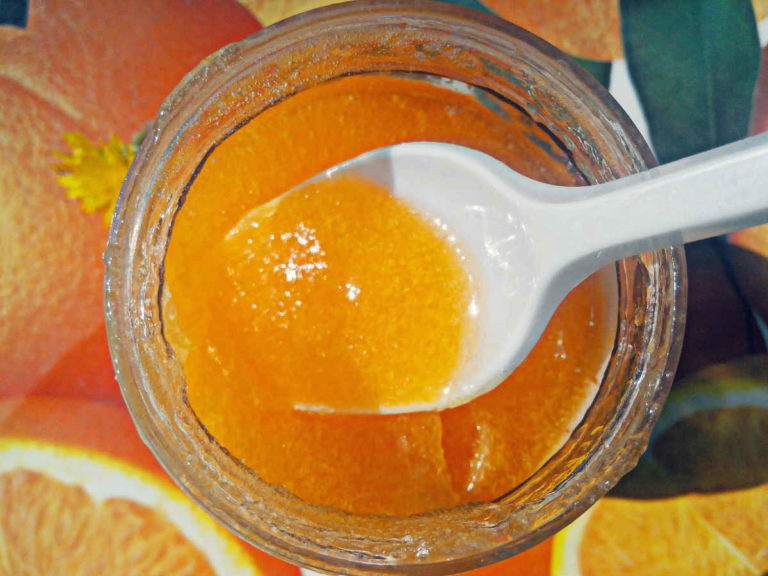 Ingredients:
Large peach 1 piece
Orange peel 1 tablespoon
Coconut oil 2 tablespoons
Sugar 1 cup
Bowl 1 pc.
Instruction:
1. Cut the peach in half, remove the stone, peel and rub the pulp in a bowl.
2. Put the orange peel in a small dish. Cut the nectarines in half, remove the stone and use the zest to gently peel the nectarine by placing the zest in a bowl with orange zest. Postpone.
Using a mortar and pestle (or fork), roughly mash the nectarine.
3. Add the raw sugar and coconut oil and mix until smooth. Add the orange zest and nectarine and continue to fold and mix.
When everything is properly mixed, transfer the spoon to an airtight container for storage in the refrigerator when not in use.
It should be stored for 2-3 days in the refrigerator. Perfect for immediate use! Just bring it to the shower or bath and wipe it off!
Note: If you are exposed to the sun immediately after applying citrus fruits to your skin, you may experience severe burning or irritation.
Be sure to wash your skin thoroughly after application, wait at least a few hours before going out in the sun, and always apply sunscreen for protection. In addition, excessive consumption of citrus fruits on the skin can cause lightening, so do not use this mask more than once a week.