If you eat well, you enjoy the taste, color, and smells more, and become more full and satisfied – which means you will easily adhere to such a food system. It is important to maintain a constant diet without sudden changes in the time of breakfast, lunch, and dinner: then the body adjusts the internal clock and begins to prepare for a meal in advance. 3 unusual and nutritious recipes.
When organizing a meal, everything is important: the time of eating, the choice of products, getting pleasure, previous appetite, and feeling full after eating.
1. Salad with baked pumpkin and chicken
. 3 unusual and nutritious recipes.
Today I offer you a recipe for an autumn salad with baked pumpkin and chicken.
Ingredients  for 1 serving:
Broccoli 3.53 oz
Arugula 3 tablespoons
Red bell pepper ½ piece
Small red onion ½ piece
Baked pumpkin  5 tablespoons
Boiled or baked chicken fillet 5.29 oz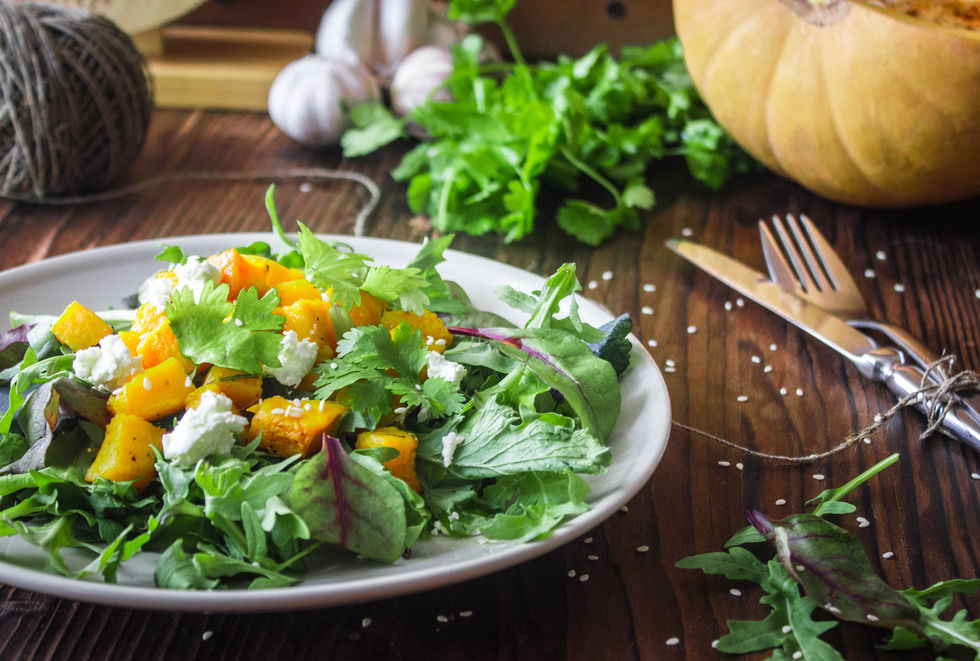 For the salad dressing:
Olive oil 1 tablespoon
White balsamic or apple cider vinegar 1/2 tablespoon
Dijon spicy mustard ¼ teaspoon
Liquid honey 1/2 teaspoon
Salt and pepper to taste
Microgreen parsley for decoration 1 tablespoon
Instruction:
Pumpkin:
I bake a pumpkin by slicing it and taking out the middle. Sprinkle with paprika, and salt and sprinkle with olive oil. Time to bake in the oven for 20 minutes at 356 F
Broccoli: Cook in salted water for 2-3 minutes.
Salad with baked pumpkin:
Rinse the arugula and put it on a plate along the entire width.
On top we spread sliced pumpkin, onion, bell pepper, and broccoli in layers. The finished chicken fillet is cut into pieces and spread on top of the salad.
In a separate cup, mix the ingredients for the sauce and beat everything well with a fork until smooth. We fill the salad with this sauce and that's it! There is no need to add more.
An idea for vegetarians:
If you are a vegetarian or you just didn't have chicken for breakfast, then the chicken in the salad will perfectly replace any legumes. In my opinion, black or red beans, as well as black or green checheyevitsa, are ideal.
2. Autumn gluten-free donuts
. 3 unusual and nutritious recipes.
Donuts on almond flour, with nettles in the dough and decorated with flowers?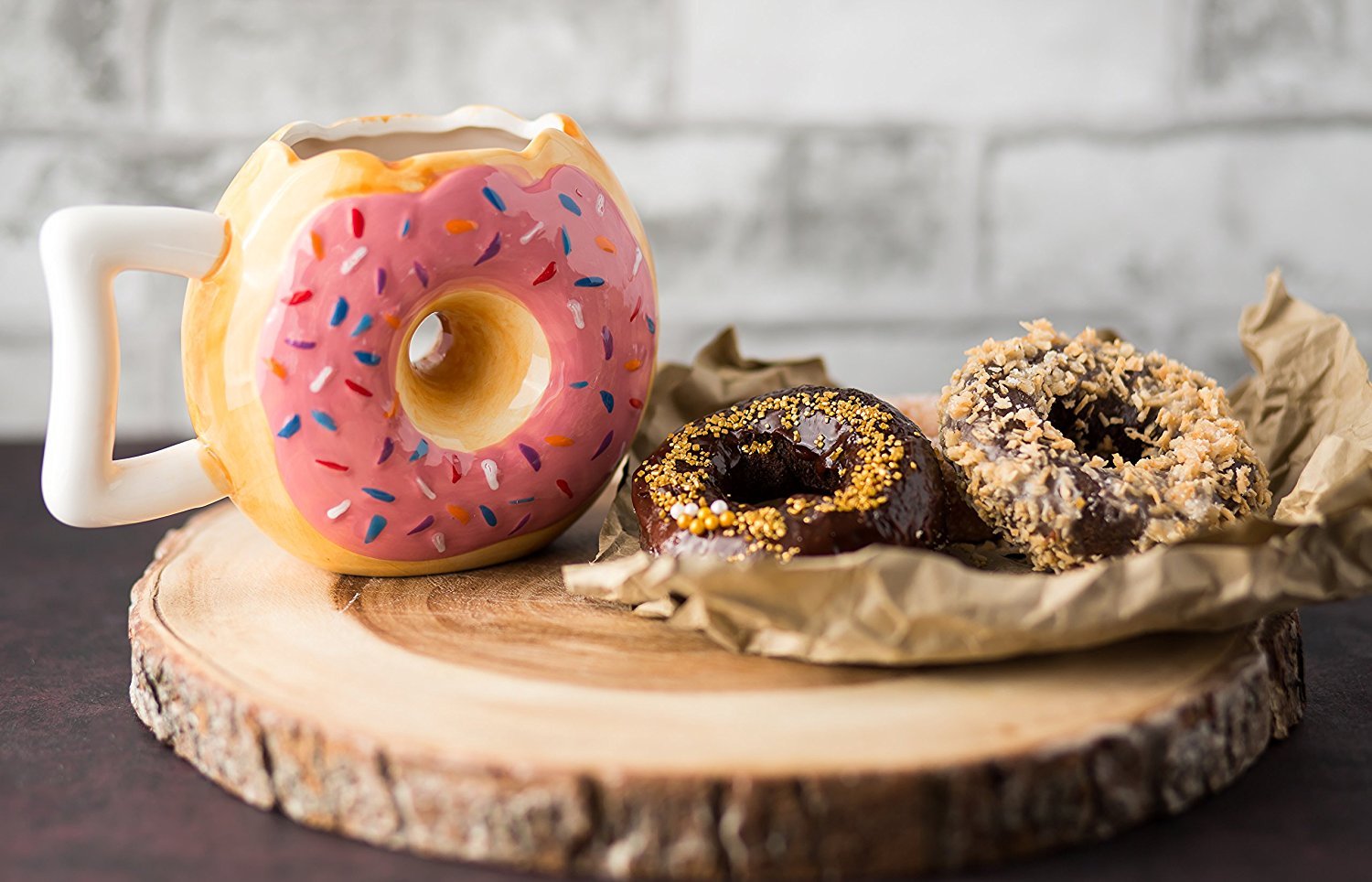 Ingredients:
Almond flour, with part of cedar flour 3 cups
You can mix any flour (oatmeal, coconut, rice) in this volume, but it is better to make almond flour as the main one.
Salt to taste
Soda 1/2 tsp
Vanilla extract 1 tablespoon
Fresh nettle 2 cups (or nettle powder 2 teaspoons)
Eggs 4 pcs
Coconut oil 1/2 cup
Maple syrup 1/2 cup
Coconut milk 1/2 cup
Instruction:
Mix the liquid part in a blender, nettle leaves in the same place.
Mix the dry part with the liquid and pour it into the mold.
It turns out 10 donuts. You can use a muffin mold. Bake for 20-30 minutes at 356 F.
For the glaze, mix coconut cream, and maple syrup, put a heat-resistant glass with the mixture in the oven together with the donuts for 15 minutes, and then lubricated the cooled donuts with glaze.
You can decorate in contrast with the colors of calendula and violets. You can just cook delicious and healthy cupcakes.
3. Cauliflower pizza
The pizza base does not contain flour and eggs and also has a better taste and texture. You can hold it with your hands like a traditional slice of pizza. Try it!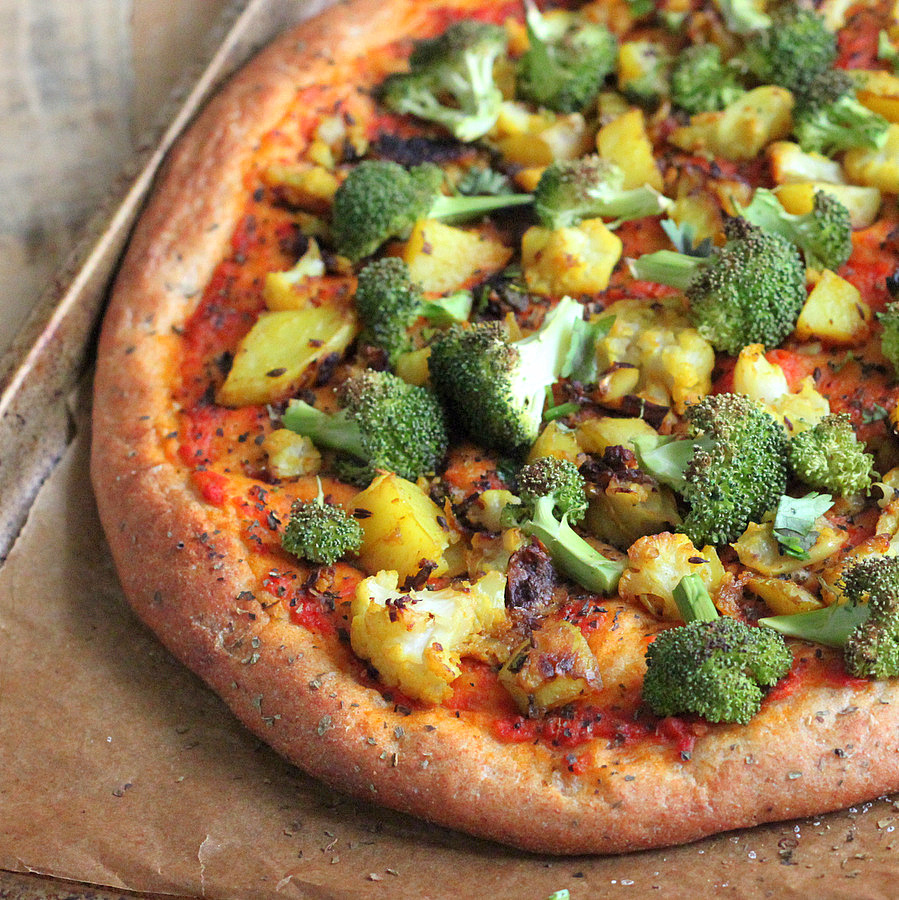 Ingredients:
Cauliflower inflorescences 15.87 oz
Ground flax seeds 3 tablespoons
Almond flour 1/2 cup
Salt to taste
Garlic powder 1/4 teaspoon
Dried oregano 1/2 teaspoon
For the filling:
Any sauce
Vegetables to your liking
Are your source of protein, for example, chicken breast
Instruction:
Preheat the oven to 392F and line a baking sheet with parchment paper.
First, cook the cabbage for a couple of or cook it until soft, about 10-15 minutes. Whisk the cabbage in a combined to make "rice". Let it cool down.
Transfer the cooked cauliflower rice to the center of a thin kitchen towel. Squeeze out the moisture.
Place the dried cabbage in a bowl, and add ground flax seeds, almond flour, salt, garlic, and oregano. Mix well with your hands. If necessary, you can add a spoonful of water, but this is usually not required.
Place the dough on a baking sheet lined with parchment, and shape the crust with your hands. The smoother you can "roll out" the crust, the better. Usually, according to this recipe, a medium-sized base is obtained.
Bake the pizza base at 392 F, for 45 minutes.
As soon as the base becomes dry and golden, add your sauce and pizza filling, and return to the oven for a while, for about 5-10 minutes more. Bon Appetit!