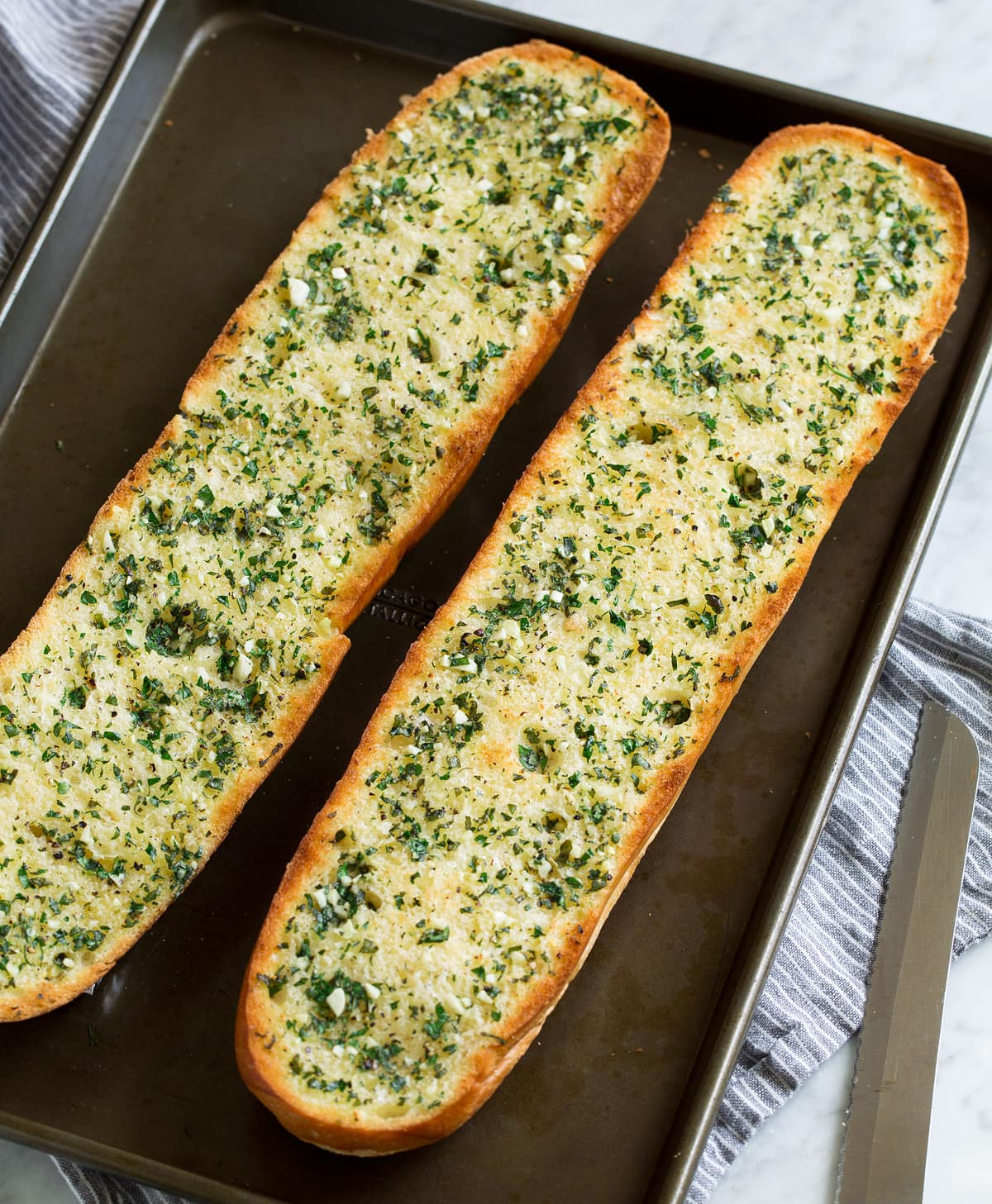 Delicate aroma of garlic and herbs, magically delicious and delicate crumb, golden crisp. What could be tastier than hot garlic bread. Garlic bread.
Garlic is a powerful immune system stimulant.
According to an experiment by British scientists, its use for 12 weeks reduces the risk of acute respiratory infections by 63%.
According to experts from the United States, garlic also reduces the duration of infectious pathologies of the respiratory tract by 70%. During the study, it was found that the use of vegetables together with the appearance of the first signs of a cold leads to a reduction in the duration of the disease from 5 to 1.5 days.
Garlic is able to inhibit the vital activity of a number of pathogenic microorganisms, which creates additional protection from harmful infectious agents of the environment.
According to Russian scientists, the plant is even able to inhibit the reproduction of the human immunodeficiency virus.
Thus, the inclusion of garlic in the diet reduces the risk of developing infectious diseases, as well as reduces the duration of their course.
Ingredients

. Garlic bread.



Butter – 3.53oz (100 g)
Baguette French – 1 piece
Herbs – 4 teaspoons
Garlic – 1 clove
Salt to taste
ENERGY VALUE PER PORTION
Calorie content 1044 kcal
Protein 19.9 grams
Fat 48.6 grams
Carbohydrates 131.4 grams
Instruction
25 minutes
1. Cut the baguette lengthwise into two halves.
2. Mix in a blender a little melted butter, salt, garlic (if there is no blender, pressure) and greens, finely chopped.
3. Spread half of the baguette resulting oil.
4. Place the pan with the bread, lined with baking paper, in a pre-heated 392 F (200 C) degree oven.
5. Bake for 15-20 minutes, until the top is browned.