Spring diet: how to make the menu healthy. Green Avocado Hummus Tofu Steaks with Lemon Pepper.

During the off-season, you should review your diet. After all, there are products that will help you meet spring healthy, beautiful, and happy!
Replenishing vitamins
The first thing to do with the arrival of spring is to restore the vitamin balance in the body. Most of all, we suffer from a lack of vitamin C. Therefore, it is worth including in your diet salads from fresh or sauerkraut, with lemon dressing and numerous herbs.
Make yourself love radishes – in this vegetable, in addition to vitamin C, there is also B, as well as iron and potassium, which are healthy for our blood vessels. By the way, the tops of radishes-tops, are also a great ingredient for salads. In general, all seasonal vegetables and fruits are excellent sources of natural vitamins. Tomatoes contain lycopene, which protects us from negative environmental influences, such as exhaust fumes.
Fighting depression
It is known that B vitamins are responsible for the strength and inviolability of our nervous system, so it is worth turning to products in which this vitamin is in excess, for example, sorrel. Sorrel contains many useful substances and vitamins. This product will save you from a bad mood and relieve depression and also help to improve the overall condition of the skin and complexion.
We take care of the figure
Lose weight by the summer – this is a classic of the genre. Therefore, you should choose products that are quickly saturated and are not stored in unnecessary places. All the peas to help you! Chickpeas, mash, peas – they have a lot of necessary vegetable protein, and calories-not very much. These products help to quickly "dull" the feeling of hunger. They also contain essential amino acids that help our cells to renew themselves.
Green avocado hummus
Hummus is the most versatile snack and a godsend for vegans and vegetarians! Take a base of chickpeas and tahini, and today I decided to please you with avocado hummus.
It turned out to be a convenient snack, breakfast. Avocado hummus is very rich in healthy fats while filling your body with vegetable protein from chickpeas and sesame paste. It goes perfectly with fresh vegetables, spicy crackers, or crusty bread. Whichever option you choose-the energy boost is provided!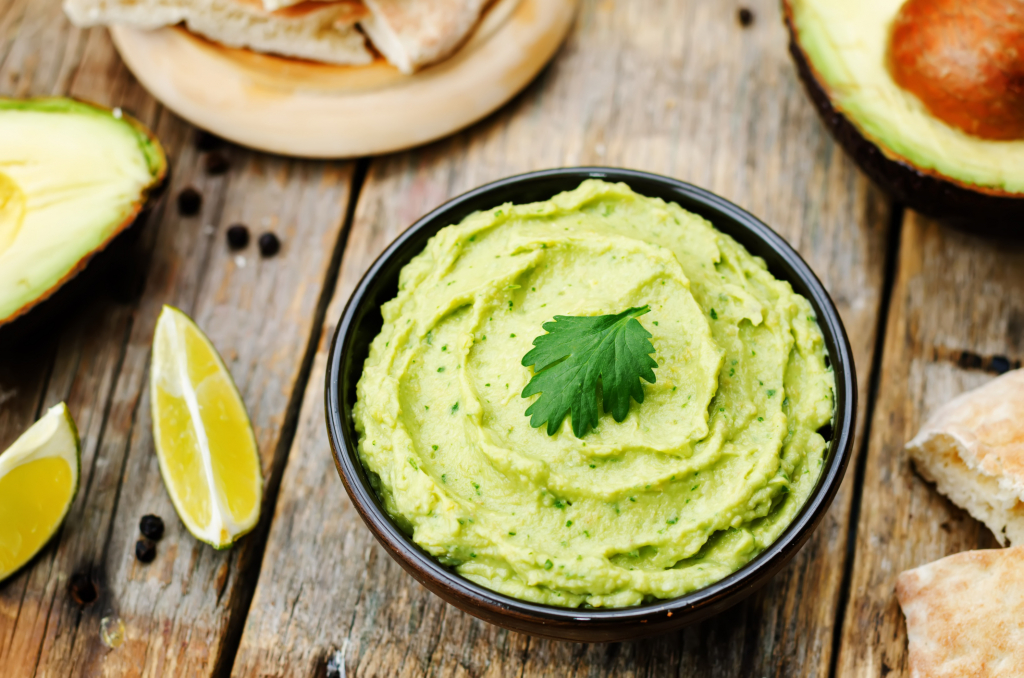 Ingredients:
Designed for two servings
Boiled chickpeas 14.11oz
Lemon juice 1 tablespoon
Spinach leaves 4 tablespoons
Avocado 1 pc.
Roasted sunflower seeds 2 tablespoons
Sesame paste tahini 2 tablespoons
Walnuts 1 tablespoon
Garlic 1 clove
Turmeric 1/4 teaspoon
Vegetable oil 3 tablespoons
Salt, and pepper to taste
For decoration: Black sesame, rushed walnut, sunflower seeds, coriander.
Instruction:
Cooking time 40 minutes
First, we will prepare the basis for hummus. In the bowl of a blender, combine the boiled chickpeas, tahini paste, walnuts, sunflower seeds, garlic, vegetable oil, lemon juice, salt and pepper.
Now mash the avocado with a fork and add to the chickpea mixture in a blender. Add the spinach and whisk for 2 minutes, until the mixture is completely smooth and creamy. Spread the finished hummus in beautiful bowls and garnish with sesame seeds and walnuts.
Tofu steaks with lemon pepper. Green Avocado Hummus Tofu Steaks with Lemon Pepper.

Protein-rich tofu is a great option for breakfast or dinner. The main secret is to pickle it properly! In this recipe, I use lemon pepper-a seasoning that includes ground black pepper, crushed lemon zest, onion, turmeric, and salt.
To garnish these vegan steaks, you can prepare seasonal vegetables – I chose asparagus. And if you serve it all on a gluten-free pillow of rice or quinoa – you will get a balanced and very tasty meal. The cooking time is only 30 minutes!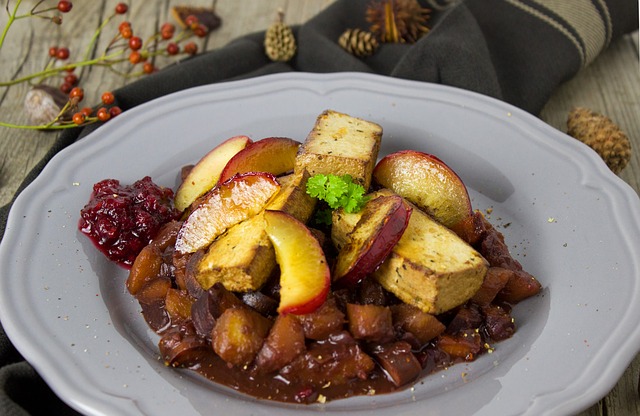 Ingredients:
Designed for 3 servings
Tofu (solid) 10.58oz
Asparagus 7.0oz
Lemons 2 pcs
Soy sauce 2 tablespoons
Salt + lemon pepper to taste
Olive oil 2 tbsp.
Garnish with a choice of boiled quinoa or rice
Instruction:
Cooking time 30 minutes
Preheat the oven to 356F degrees. Line a baking sheet with parchment paper or a silicone mat.
Cut the tofu into 6 rectangular plates. Prepare a mixture of lemon juice, soy sauce and lemon pepper. Put the tofu in this mixture and leave for 1 minute. At this time, the asparagus. Then place the tofu on a baking sheet, add the asparagus between the tofu plates, drizzle with a little olive oil, then add the lemon slices on top. Sprinkle with a little lemon pepper and a pinch of salt.
Place in the oven and bake for 20 minutes. Serve with a side dish of your choice. Bon Appetit!