Sandwich roll with smoked salmon is a very tasty and healthy dish. If you want to cook something unusual for a snack and please your loved ones, then I suggest you prepare a sandwich roll with salmon. Any lightly salted or smoked fish is suitable for the roll, but you need to cut it very thinly. I took the ready-made fish, already sliced.Sandwich roll with smoked salmon.
Salmon will conquer the fair sex with its delicate taste and easy digestibility. It will also have a calming effect, help in the fight against excess weight, eliminate fatigue and depression, normalize the activity of the reproductive system and eliminate the risks of breast cancer. Well, of course, women will like the ability of the fish to take care of the condition of the skin, hair and nails. Salmon is able to rejuvenate the skin and improve its condition, maintaining firmness and elasticity. It will help to strengthen hair and nails, thereby improving their condition and the general mood of women who want to preserve their beauty and youth for as long as possible.
Ingredients:
Sandwich bread 6 slices
Smoked salmon 5.29 oz (150 g)
Cucumber 1 piece
Lettuce leaves 6 PCs
Different greens 1 tablespoon
Cottage cheese is 4.23 oz (120 g)
Mascarpone cheeze  3.53 oz (100г)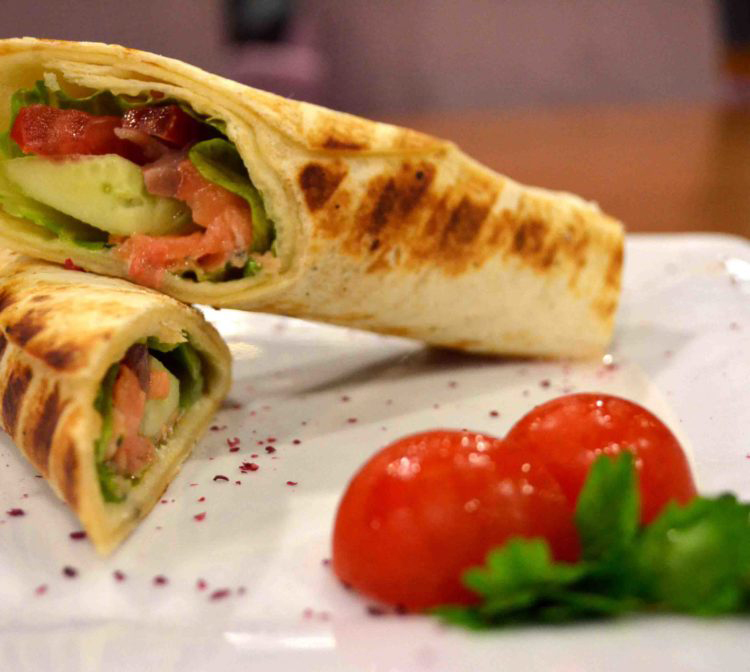 Instructions:
.Sandwich roll with smoked salmon.
Cooking time 20 minutes
Toasted bread free from crusts, carefully and evenly cut them. Thus, to prepare six pieces. Fold the toast in a overlap and slightly moisten the edges with boiled water. Then go over them with a rolling pin to roll them.
Cut the cucumber into thin strips. Chop the greens. The resulting layer is a large sandwich, brush with soft cheese, then apply a layer of mascorpone cheese.
Sprinkle with herbs and put the salad leaves. Top with cucumber slices. Then the plate of salmon.
With the help of baking paper, roll into a roll, trying to make it very dense. Put it in the refrigerator for a few hours. Then expand and slice. Garnish as desired and serve. Bon Appetit!