You decided to equip a winter garden in the apartment, in the house to set up a balcony or loggia for it, it is important to make it cozy, beautiful, create ideal conditions for plants and recreation. To create an interior design project went well, follow the advice of the designer.5 tips for decorating a winter garden at home.
1. When making out a garden, it is desirable to create a three-level composition. It will provide high-quality filling of the space. You need to use successful combinations of different shades of green, foliage shapes, and flower bud shades.
Place the greens on different levels. Use flower containers, boxes, and concrete vases of different heights. Mount them in the floor, install an ivy-covered wall next to the sofa or behind it.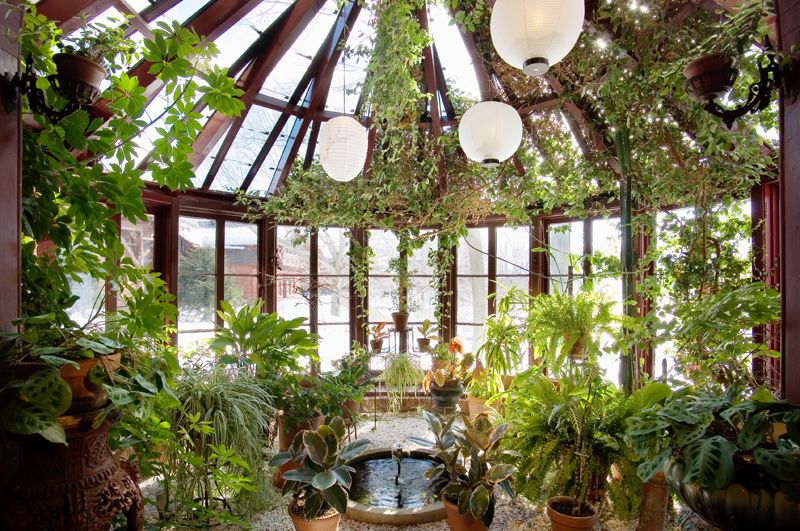 2. Do not limit your choice to garden varieties. The landscape will look more natural if it combines large and small textures, bright and modest representatives of the flora. It is necessary to supplement it with stones, lawn grass.
A good element of the winter garden will be vertical gardening. It will fit well into any style, if you choose the right plant varieties.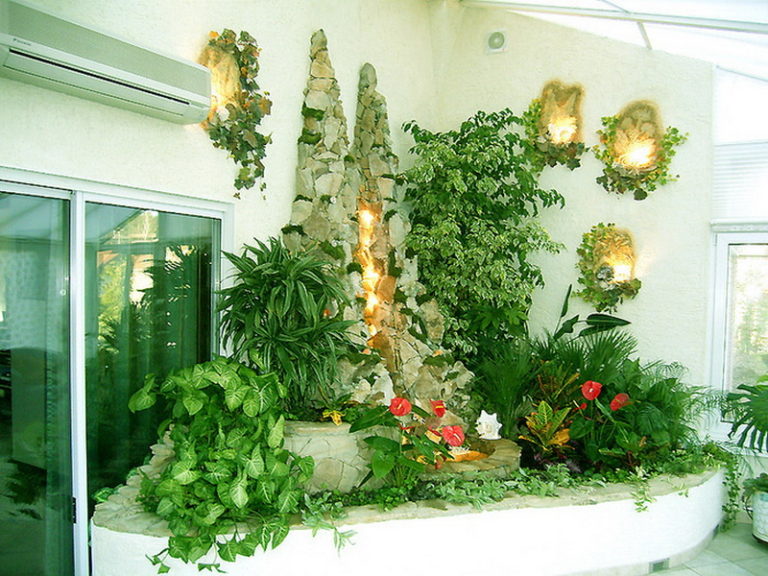 3. It is advisable to build at least a miniature pond in the winter garden. It can be a small fountain, a small pond. Water elements not only perfectly decorate the garden, but also are a source of moisture, participate in maintaining a comfortable microclimate.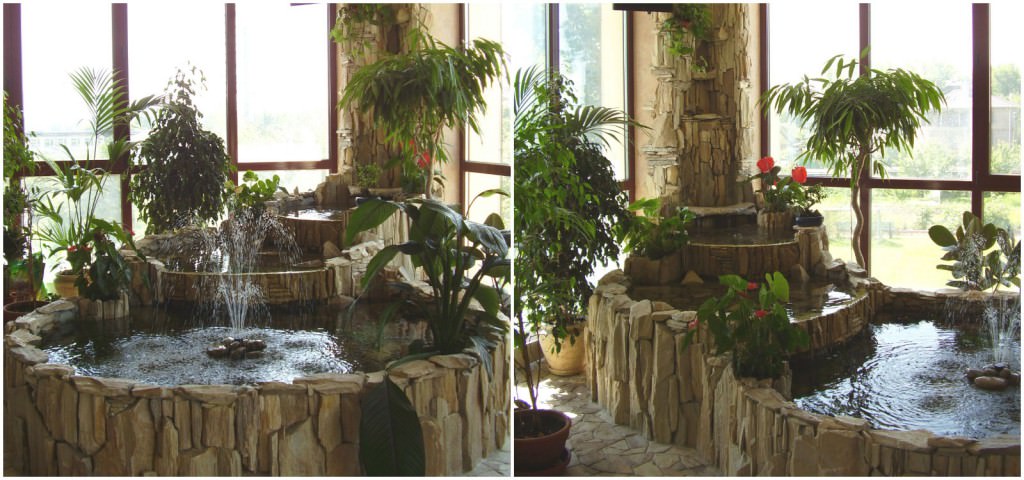 4. The location of all plants and groups along the windows is a common mistake. This arrangement does not allow you to create the most natural atmosphere. Plants and recreation areas will become autonomous, completely separate zones.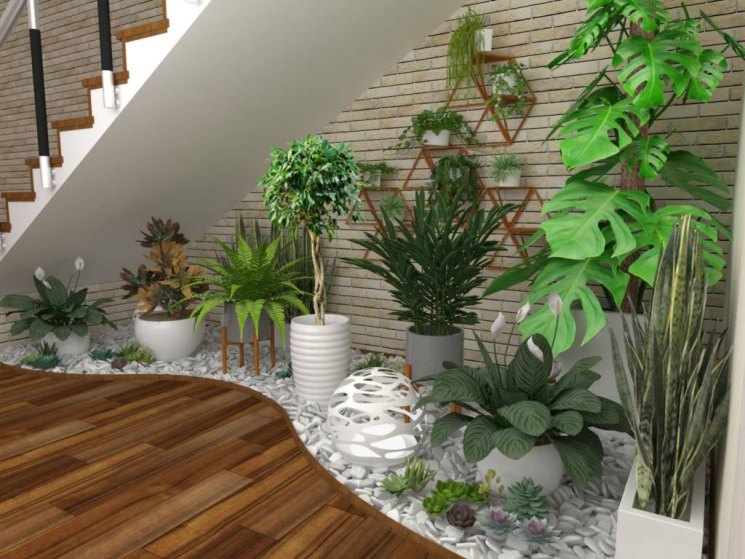 5. Even if the garden is small, it is advisable to find a place for a large plant. It will become a successful accent, and will transform the landscape in a winning way. You can put it in a corner so that the plant does not create a visual division of space.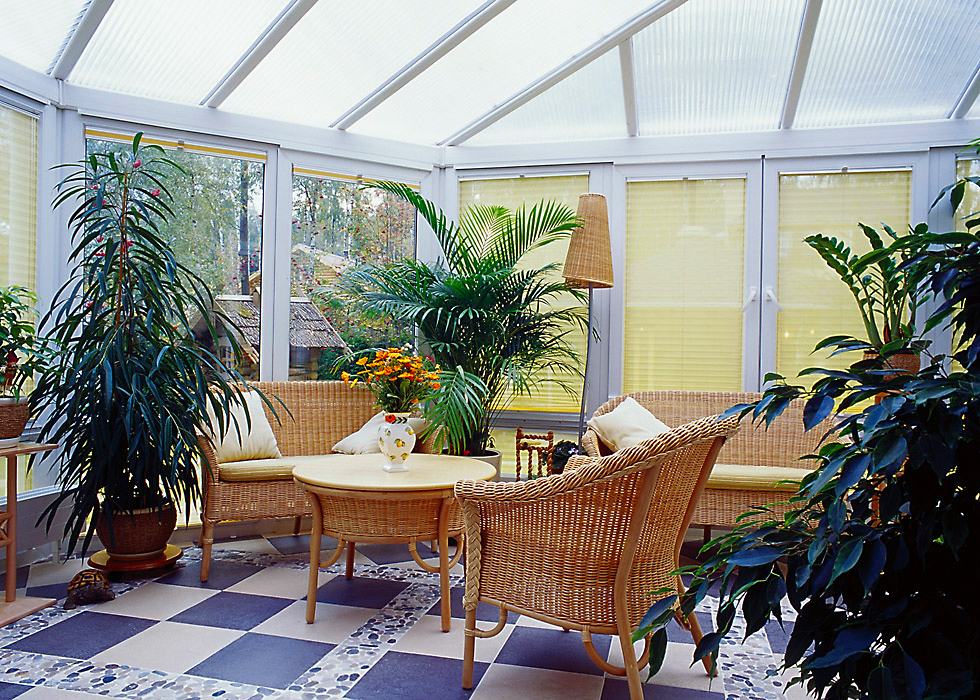 Do not make a plant composition of two or more massive elements. It is better to put a huge shorn Bush away from the dwarf tree. Otherwise, the eye won't know what to focus on.
The choice of furniture for the room should be given special attention. The greenhouse of the house should be made in the same style. Keep in mind that the winter garden will maintain a humid, warm microclimate. The base, frames, and upholstery of products must be strong and practical. Furniture should provide convenience for recreation, pleasant pastime with friends and family.
Choose a style and stick to it in general terms, make flower arrangements so that each group of plants is a complete work and at the same time part of the whole. With these tips, you can create a winter garden in your cottage that you have always dreamed of.