Kitchen interior in Tiffany color looks stylish, fresh and unusual. The main thing is to learn how to properly combine this color with other shades. 6 interior ideas kitchen in the style of Tiffany.
Choosing a color scheme is an important step in creating an interior design of any room, especially a kitchen space. Psychologists have long found out-some colors whet the appetite, others, on the contrary, reduce it. For example, an unusual color like Tiffany. Therefore, turquoise shades are the best choice for kitchen decoration.
Fresh turquoise is the best fit for people of creative professions. It is this shade that can awaken fantasies, open a fresh look at ordinary things. Tiffany color is an ideal option for the interior of those homes whose owners are people of hard work: no matter whether mental or physical. Tiffany restores strength, relieves nervous tension, which means that in the kitchen, made in turquoise shades, the whole family will be able to distract from everyday problems and worries!
Designers recommend using the color Tiffany in large quantities only in those kitchens that face the southern Sunny side. Please note that otherwise the room will be too "cold".
Kitchen in Tiffany color: design features
.6 interior ideas kitchen in the style of Tiffany.
1. the most successful Duo – Tiffany and brown tones. Wenge, chocolate, copper, ochre in an ensemble with turquoise allow you to create a stylish color combination. Brown looks solid and confident, and turquoise gives the atmosphere a touch of piquancy.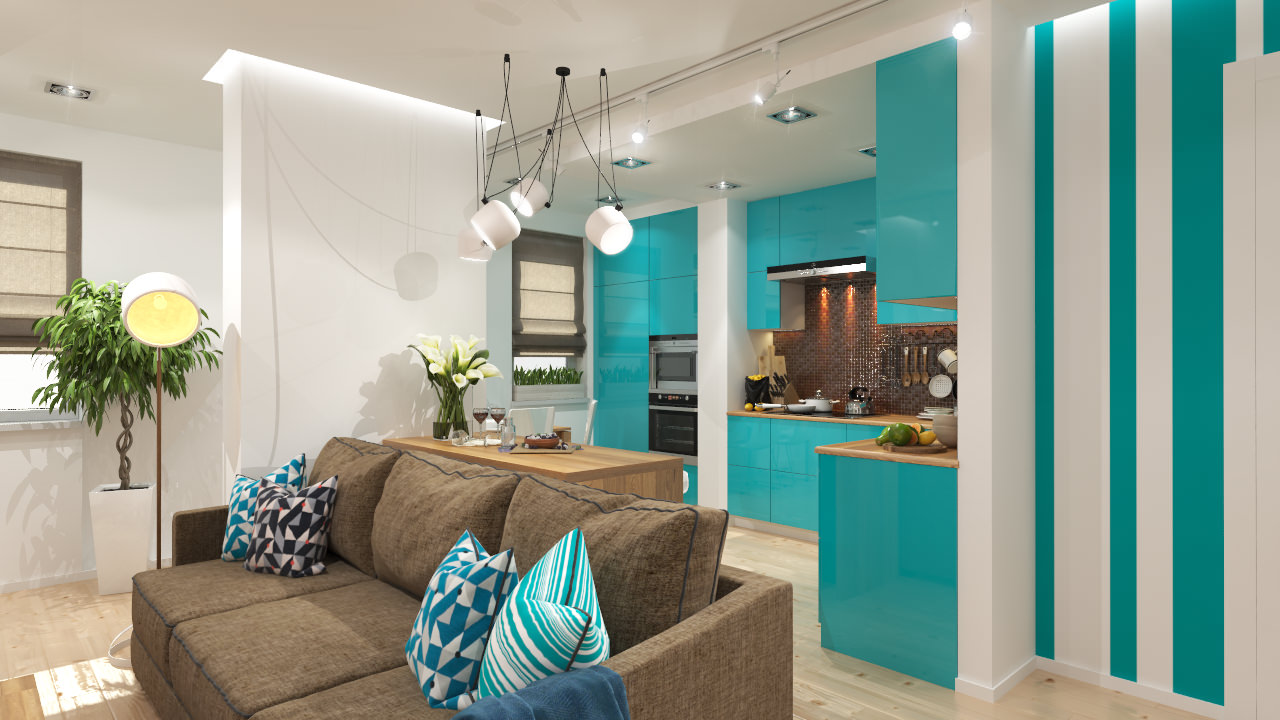 2. Designers call a successful combination of Tiffany and silver. This combination can be considered a classic: after all, silver is the best frame for natural turquoise.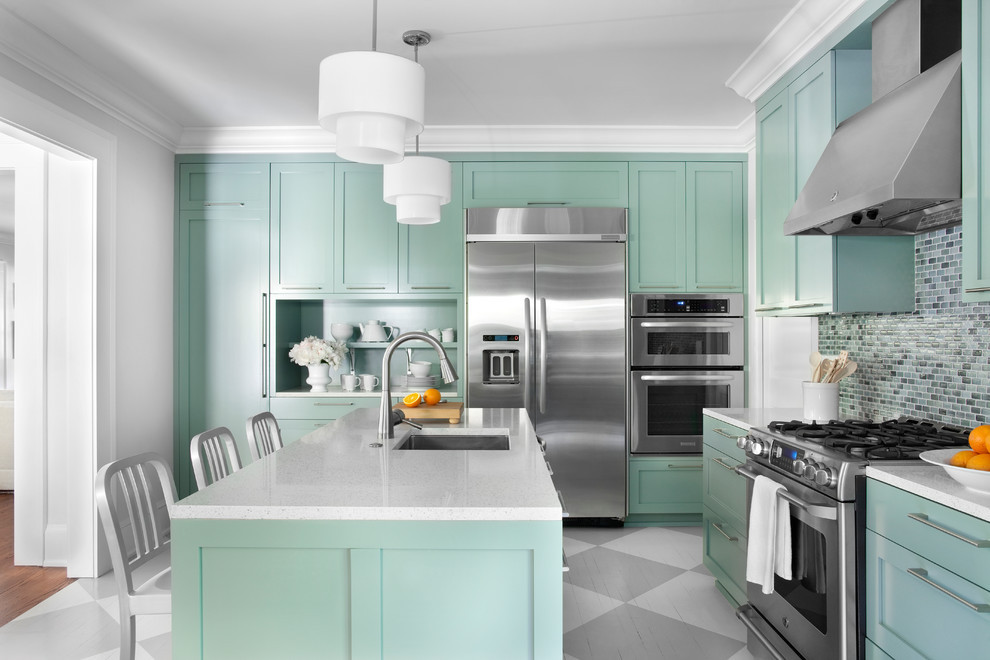 3. Bold combination-Tiffany and yellow. These colors energize and create comfort. The warm Sunny color softens the cool blue. The color of Tiffany is successfully combined with terracotta, scarlet or brick, orange shades. This results in very original, stylish images that are particularly suitable for creative individuals.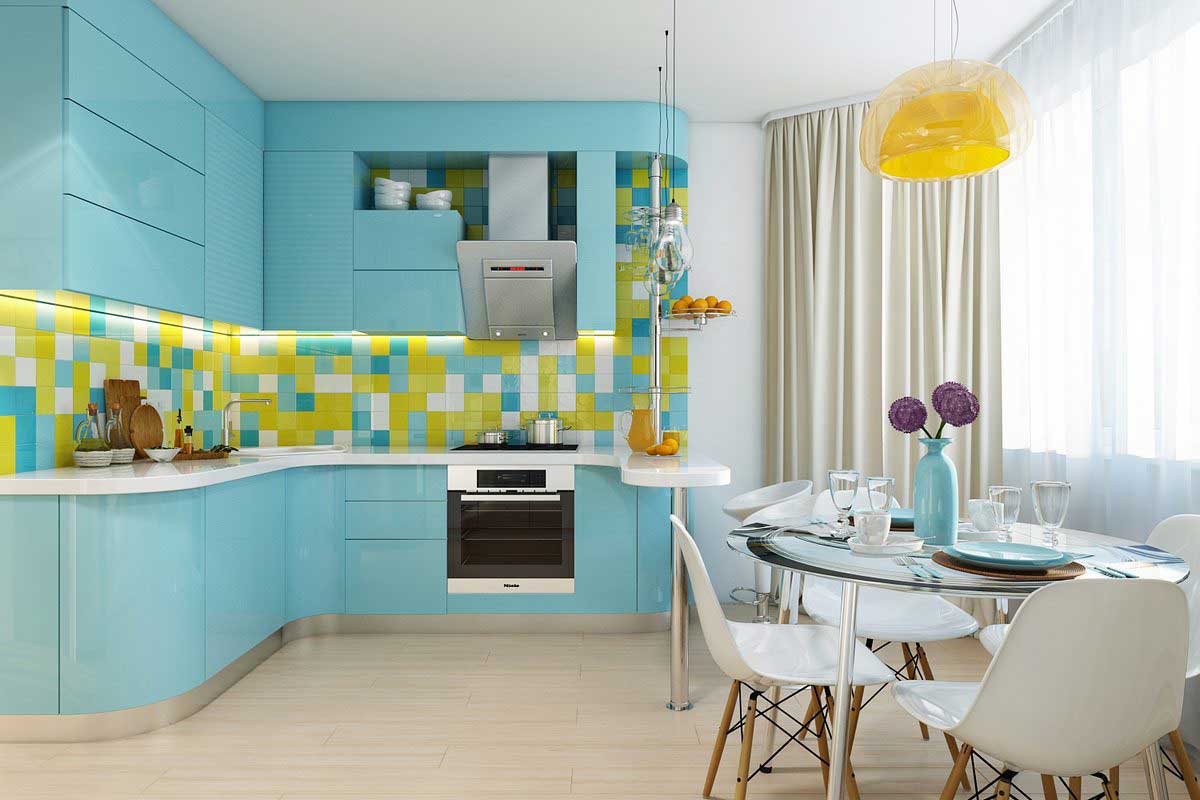 4. against the background of snow-white walls, turquoise furniture looks bright and expressive. The combination of white and turquoise in the headset looks great. Usually the lower part is made in turquoise, and the upper part is made in white.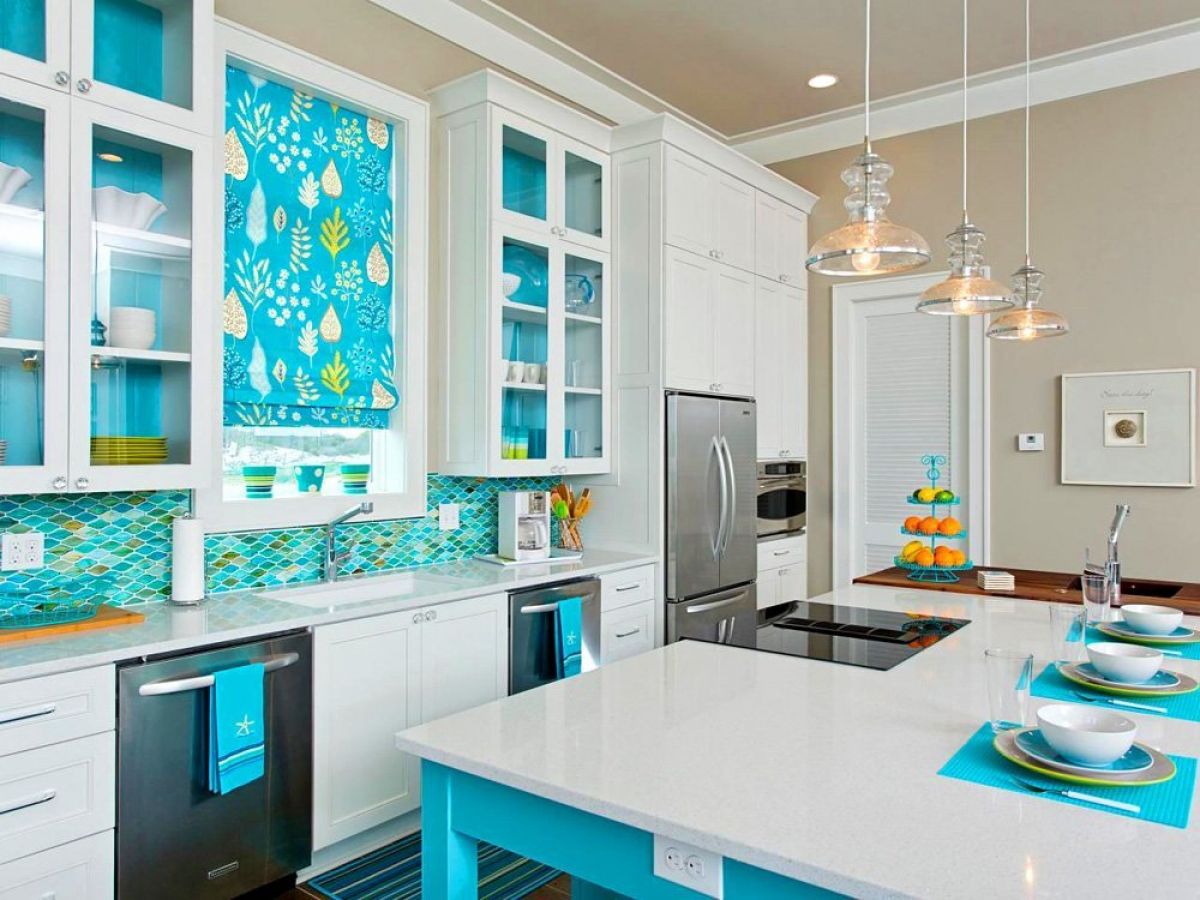 5. the neighborhood of Tiffany with a rich blue color looks Harmonious. The interior, in which these colors are present, turns out to be noble, aristocratic. Designers recommend diluting the turquoise-blue range with warmer colors, such as yellow.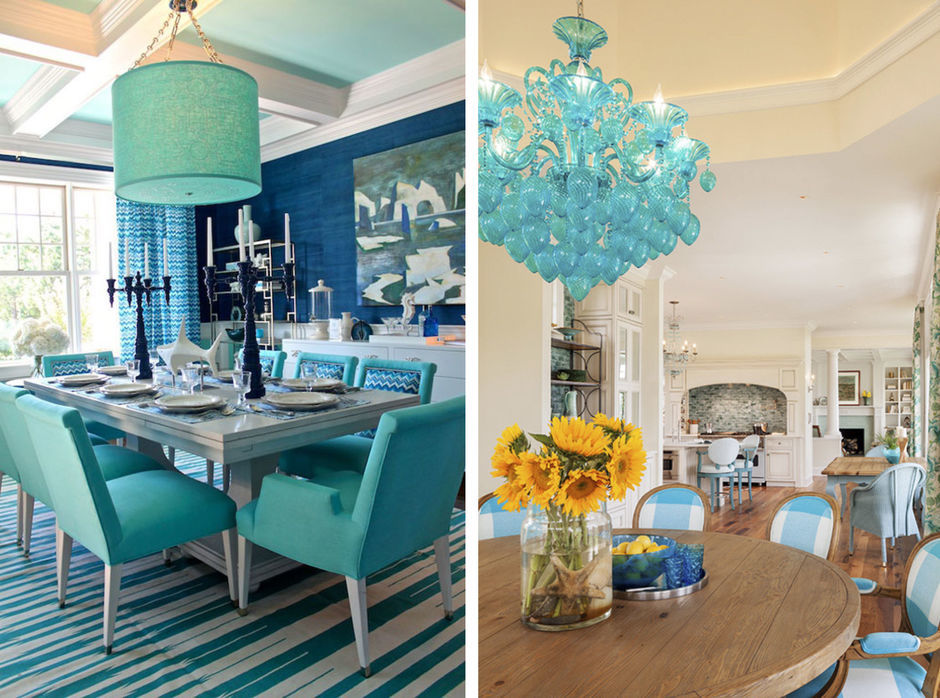 6. Tiffany Kitchen with beige walls demonstrates the refined taste of the owners, their desire for comfort and coziness. Beige is best combined with light shades of turquoise.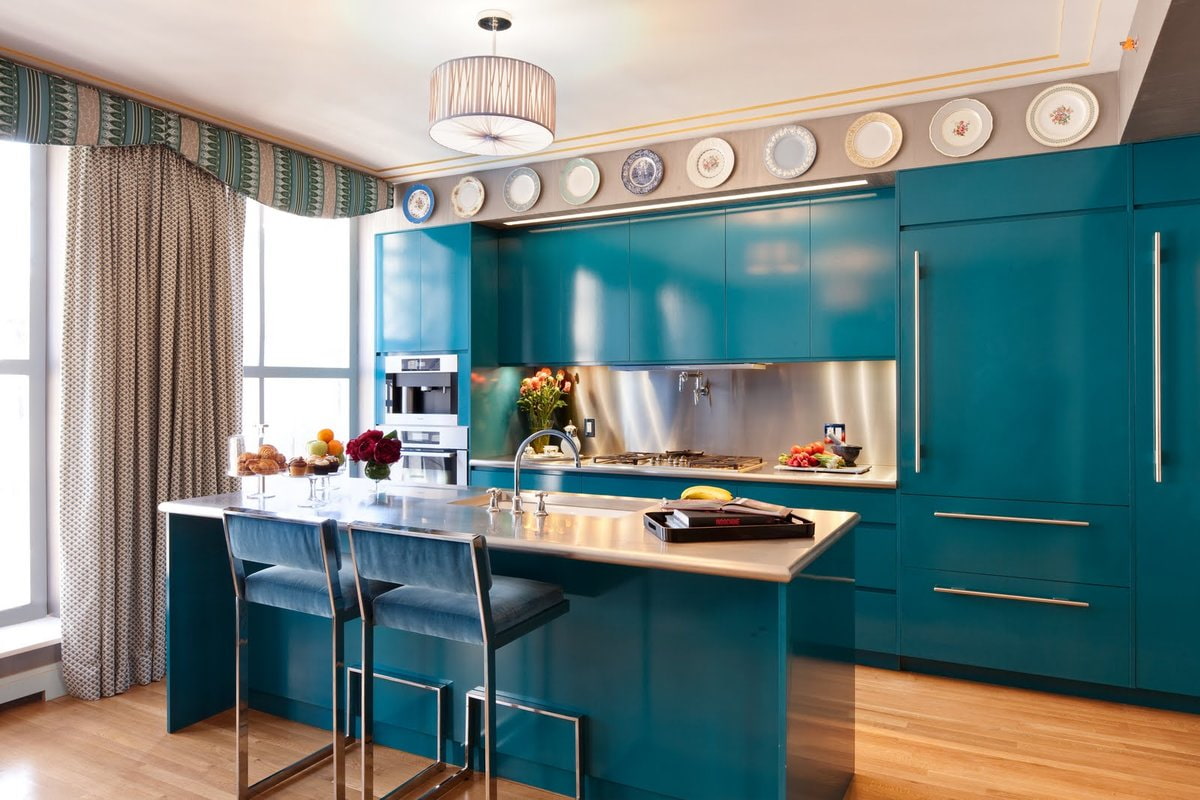 Tiffany is able to harmoniously blend into any interior, become the main character or unobtrusive background. This color is simply indispensable for such styles.
Provence-here you can use decorative plaster in the color of Tiffany. Blue furniture with wooden, artificially aged facades will also look refined.
Shabby chic-pastel colors will be perfectly combined with fresh turquoise.
Minimalism-in this style, Tiffany can play the role of both the dominant color and secondary. No frills will allow you to enjoy a fresh shade without being distracted.
Mediterranean-Tiffany here can be used to create interesting stained glass Windows, mosaics. Cabinets in this color will be surprisingly harmonious with dishes and decor details of different shades of blue.
High-tech color should become a provocative element. A bright kitchen will look great with walls, ceilings, lampshades and lamps in turquoise tones.
The color of Tiffany in the kitchen looks refined and elegant. It creates an atmosphere of freshness, adjusts to relaxation, helps to relieve stress.The interior in Tiffany color looks stylish and unusual. The main thing is to learn how to properly combine this color with warm shades. 6 interior ideas kitchen in the style of Tiffany.