Technique of making floral decorations of the interior has made considerable progress. In stores for creativity, you can find various materials that can make the house look like a greenhouse. You can also create various compositions of dried buds and artificial flowers, complementing them with candles, cones and other natural materials. Flower decor with your own hands.
These decorations look great on the dining table, on other surfaces in the kitchen, and they can also be put on window sills. However, more convincing will look not dried plants, but flowers made of paper or fabric, sometimes they are very difficult to distinguish from the real ones.
From flowers made with your own hands, you can not only make compositions, but also make whole canvases, garlands or pendants. They can also be attached to textile elements and other surfaces. The most popular materials are fabric and paper.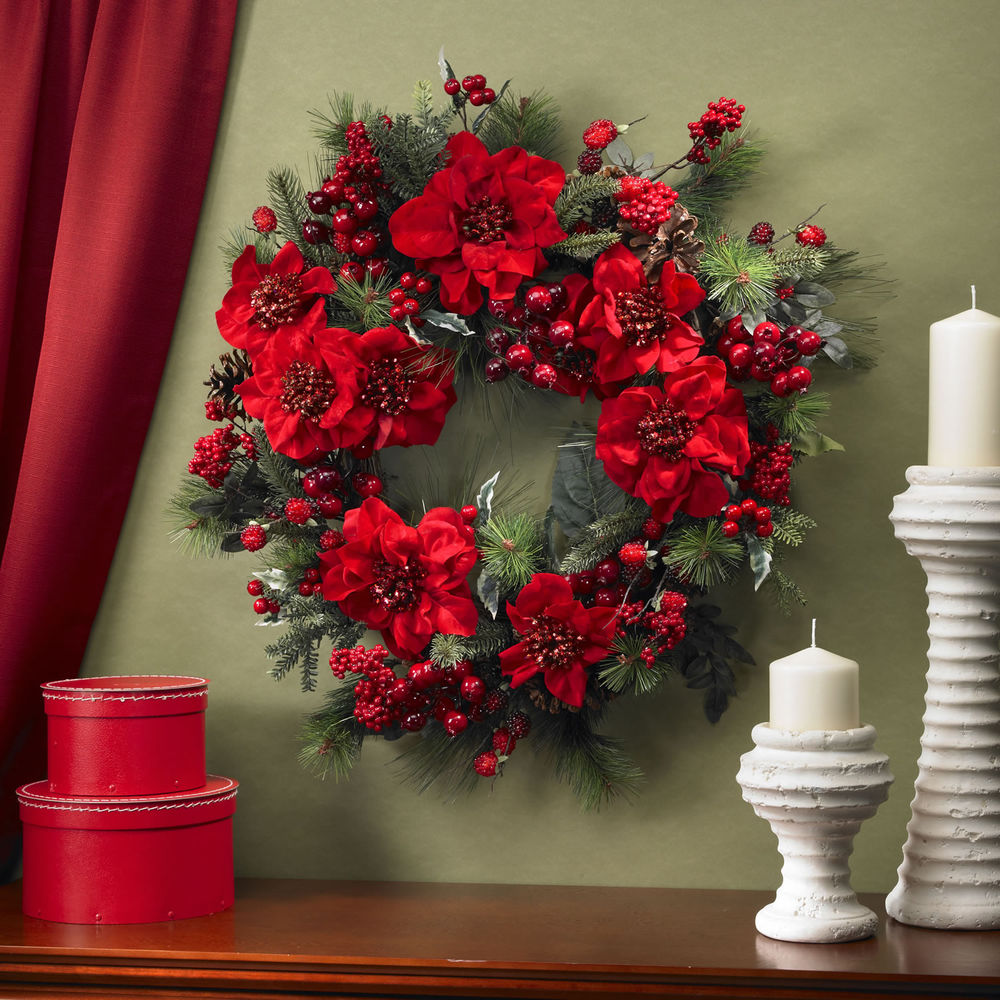 Here are some ideas on how to make buds

. Flower decor with your own hands.



To make a bud, you need to take a rectangular piece of corrugated fabric and fold it. The longer the piece is, the more lush the flower will be. After that, you need to pull the thread in the middle, and then fold the resulting figure in half. The free ends must be given a semicircular shape using scissors. It only remains to straighten the fabric to make a lush flower. On the same principle, you can make buds from corrugated or tissue paper.
If there is no packaging or design paper at hand, you can use old magazines or unnecessary books. The paper should be cut in a spiral, and then glued together so that you get a bud. These decorations can be sprayed with glitter spray, outlined with a felt-tip pen, or painted with watercolors.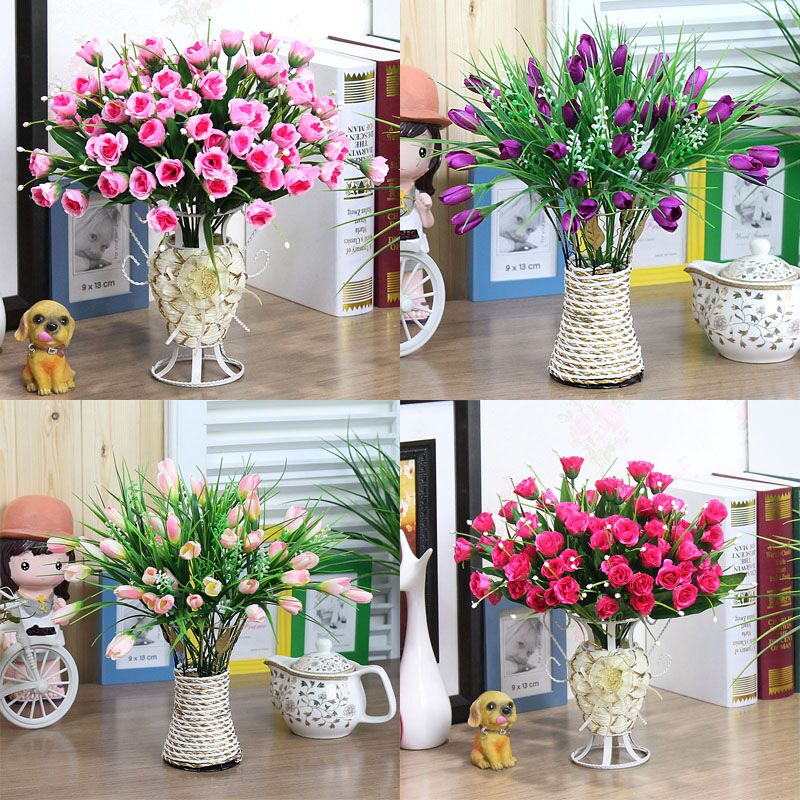 Flowers on textile elements
You can decorate the interior with textiles with flowers. Textiles give the colors grace and lightness And you do not need to buy things with a print, you can attach decorative buds to any details of the fabric.
Sofa pillows should bear, first of all, a decorative function, so they can be safely decorated with huge inflorescences, roses or daisies made of various types of fabric. The middle and petals can be decorated with beads, buttons or rhinestones if desired.
Decorate curtains, for example, in the kitchen, you can use small flowers. They can be sewn from scraps, made from satin ribbons, or crocheted from yarn. You can also make large flowers, attach them to curtain clips, and collect curtains at the edges of the window. In a room where the windows do not need to be hung, you can make curtains from flower garlands.
It is also appropriate to decorate various bedspreads with floral elements, for example, on a bed where no one is sitting in the daytime. You can also make capes from knitted flowers, or buds made of multi-colored fabric.
How to make flowers. This requires the following materials:
a small piece of organza;
thread, scissors, needle;
beads or beads;
glue;
candle and matches;
paper for drawing blanks.
You will need a piece of paper or cardboard. The preparatory stage is drawing blanks. The most important and beautiful thing about a flower is its delicate petals. Therefore, you need to approach the work with full responsibility.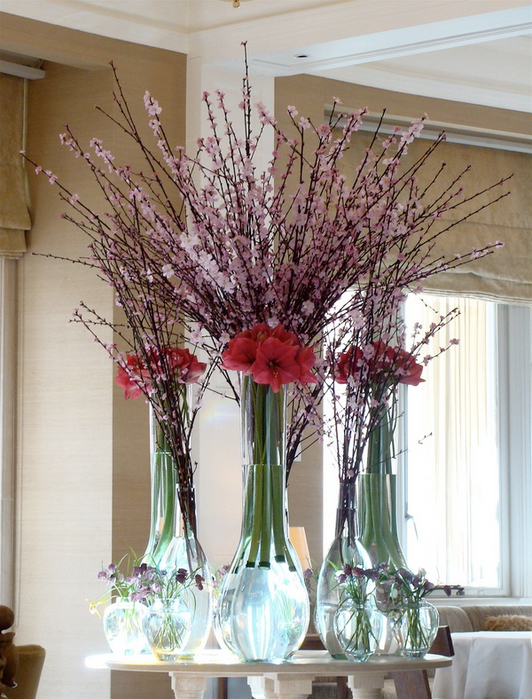 Place the resulting blanks on a piece of fabric. In this case, it is organza. Choose any color of the material.
Next, you need to cut the resulting petals with scissors. You will notice that the fabric may crumble slightly at the edges. This is easy to fix.
Hold the blank over a burning candle or match. The fabric will "seal", and the petal will get a beautiful bend.
Then you can start forming a bud. Place large petals at the bottom and small ones at the top.
To fix the resulting flower, use a needle and thread in the color of the fabric.
In the center of the bud, make a few stitches.
Decorate the middle of the bud with beads or beads of a contrasting shade.
You can fix them in the center of the composition using glue.
Artificial flora decorate the curtains, lampshade, headboard. A panel formed from buds of different colors looks beautiful.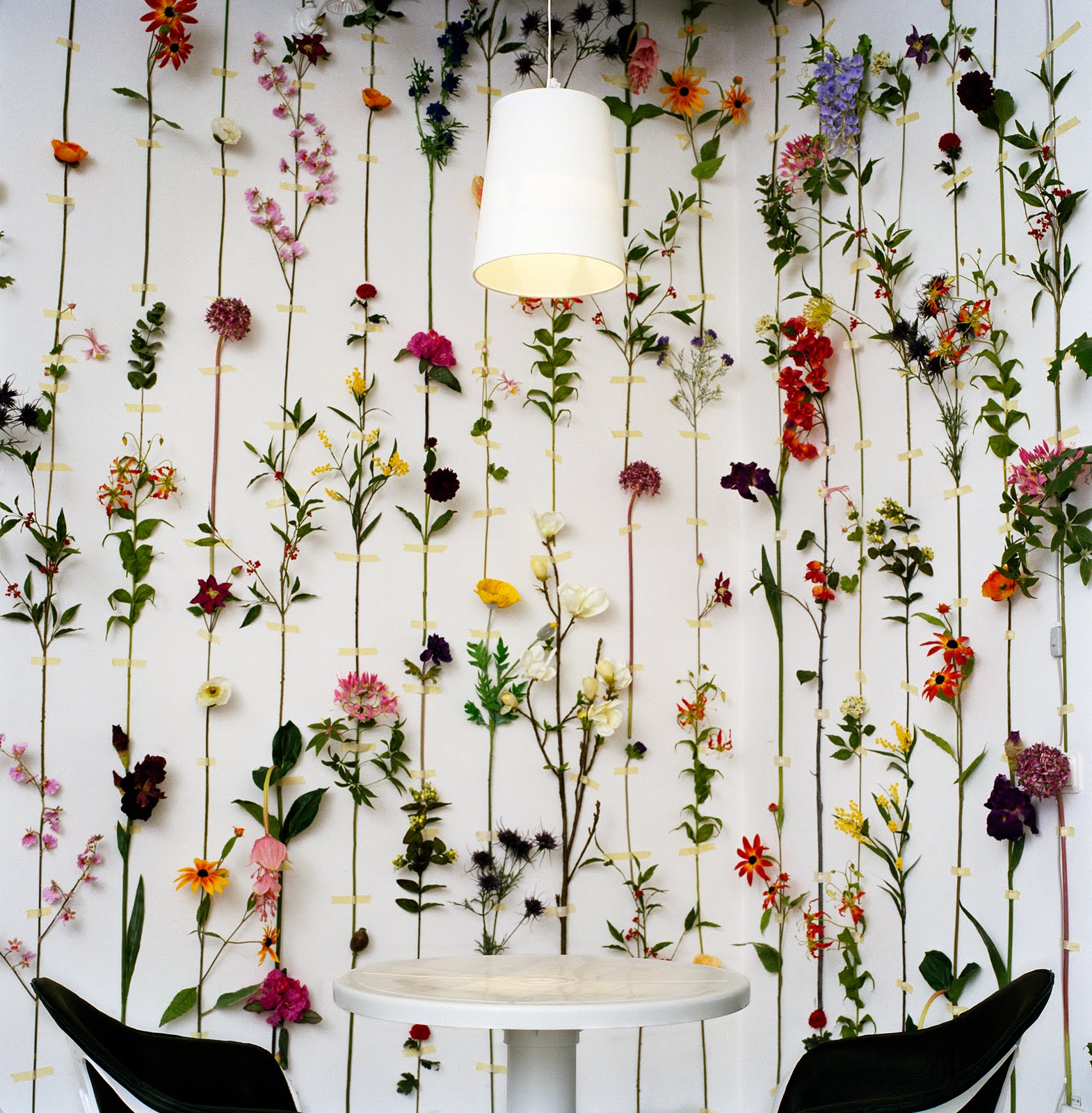 Wall decor with flowers

. Flower decor with your own hands.



When decorating the interior, you can advise to decorate only one wall in the room with flowers. To do this, you can use flowers made of any materials, but keep in mind that if the wall is covered with paper parts, then it should not get water. Floral elements look good on walls painted in white and pastel colors.
In the living room or, for example, in the bedroom, you can cover the surface with figures laid out from a huge number of small buds. These elements can be attached to construction tape or double-sided tape.
Three-dimensional paper flowers with fluted petals, or elements assembled from hearts folded in half, look interesting. You can also make petals from thin strips cut from thick paper.
I suggest making a wall decor with flowers with your own hands, using frames. First, you need to hang the frames in a certain order, and then fill the space inside them with artificial colors. You can also glue the borders around the perimeter.You can also hang white panels on the wall and glue several colors to each of them.
Huge poppies, roses, or just abstract plant buds are painted on the walls. You can also draw a flower pattern on the wall using a stencil and spray paint. In extreme cases, you can buy special wall stickers in the form of flowers. Floral decoupage looks appropriate on furniture items, as well as on various boxes, boxes and decorative dishes.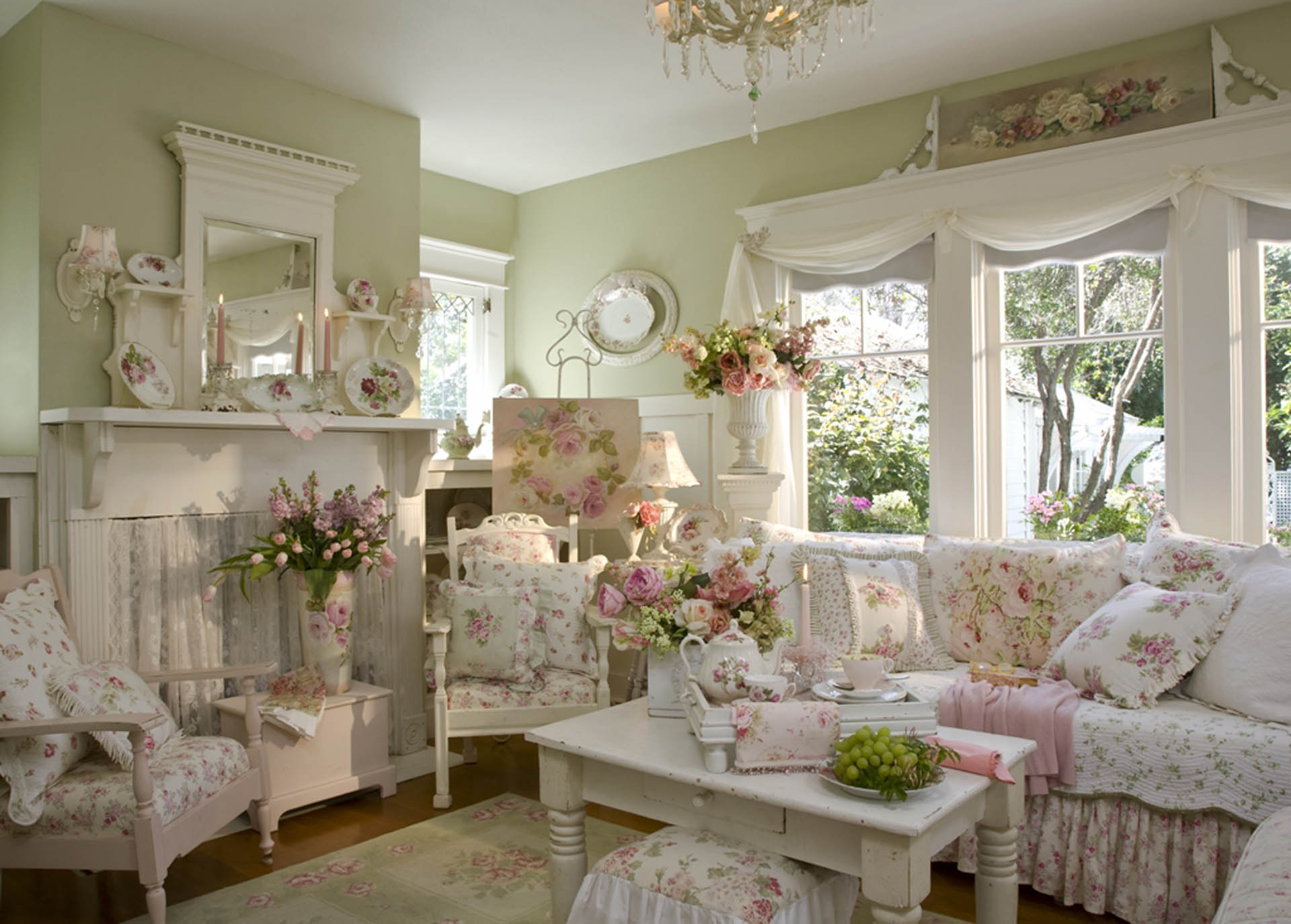 Styles where you can't do without colors
Flower decor with your own hands will look good in any room, but it is worth considering that it is not suitable for every interior. But there are some styles where you can't do without the image of buds.
Shabby chic
The interior, designed in this style, requires the use of all sorts of women's things, painted with flowers. Most often, these are roses, they will look appropriate both in textiles and in the form of applications on the wall. This style is not complete without furniture with floral decoupage.
Provencal style
In this case, you must use the image of lavender. This can be embroidered plants on towels or pillows, as well as compositions of artificial flowers. You can also use daisies, mimosa twigs and other wildflowers made with your own hands.
Japanese style
The symbol Of the country of the rising sun is sakura. Therefore, delicate pink flowers can be glued to the wall where the black tree is drawn. You can also paint the fabric with these colors and pull it over the frame.
Eco style

. Flower decor with your own hands.



This is the closest style to nature. In the interior design, you can not do without indoor plants. You can also add artificial colors to the picture, preferably in light shades.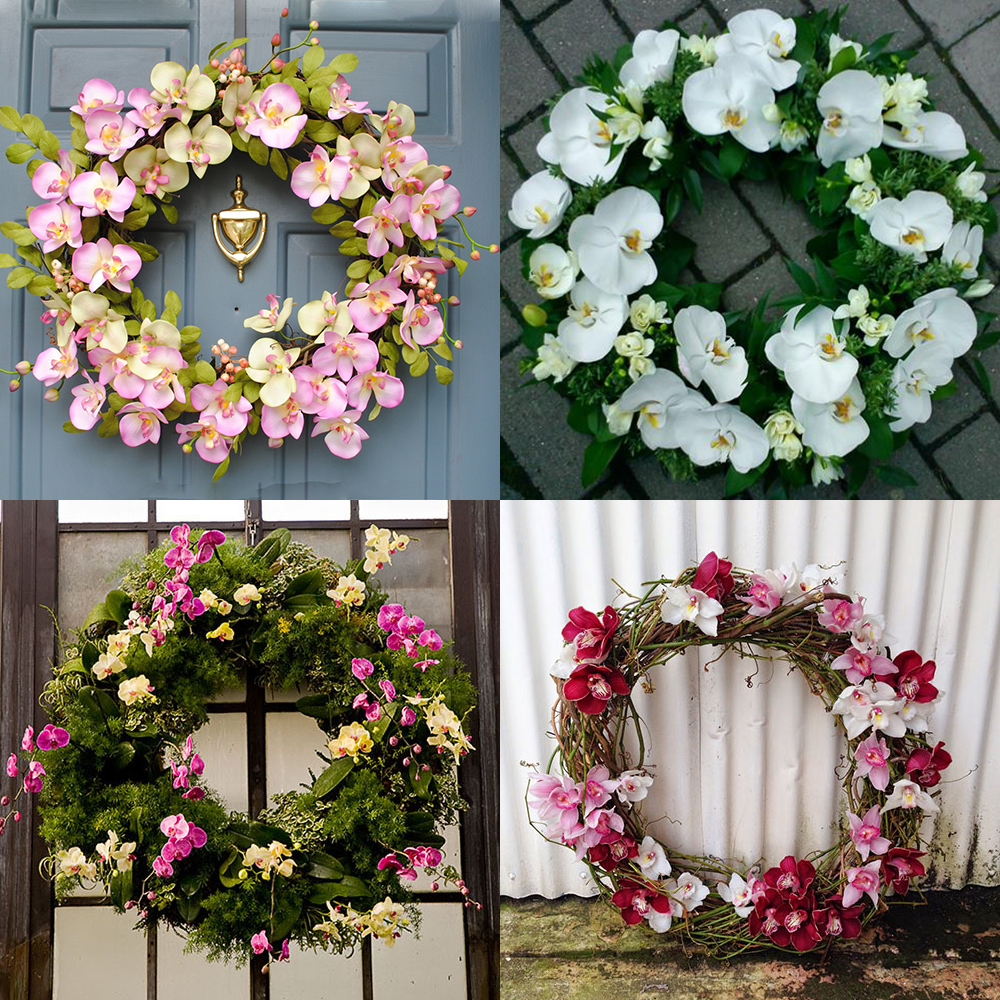 For those who have no experience in design art, you can give a few universal tips:
Combine materials of the same color, but different shades and textures.
Make monobouquets, or bouquets of 2-3 varieties of flowers.
Give preference to high-quality expensive materials, 3 realistic branches will look better and attract more attention than 15 old-fashioned flowers, the artificiality of which can be seen from the other end of the room.
Do not overload the interior, everything should be in moderation. Too much decorative flora will give an inappropriate solemnity for everyday life.
Pay special attention to the vessels in which the bouquets are placed, they must be successfully combined with the surrounding environment and be one with the flower part.
Beautiful, high-quality artificial flowers will be a great decoration for every room. Depending on the interior style and personal preferences, choose the most suitable option. As a result, it will look really great.