Unusual use of essential oils at home. Natural aromatic essences are multifunctional remedies given to us by nature itself. How can essential oils be used in your home?
Unusual use of essential oils at home
#1. Dissolution of impurities. Grapefruit or orange essential oils will save the situation. The method is effective for removing wax, glue, traces of adhesive tape, and even permanent markers. Apply 5-10 drops of essential oils (depending on the area) for 15 minutes, and remove the remaining dirt with a clean cloth. Pre-test the fabric or surface in an inconspicuous place.
#2. Microwave oven cleaner is another way to apply essential oils at home. It will not only get rid of old dirt, but also from stains, and also eliminate odors.
2 ways:
dissolve lemon essential oil in water in a glass bowl and preheat the container for 5-8 minutes in the microwave;
spray the resulting solution with a spray gun on the walls of the oven, and turn it on for 5 minutes.
#3. Perfumed artificial flowers or dried flowers. How can essential oils be used in your home?
Use floral essential oil to give fabric flowers a fragrance. This advice is also suitable for flavoring artificial Christmas trees. Apply your favorite coniferous oil on the branches, and the atmosphere of celebration will come to the house!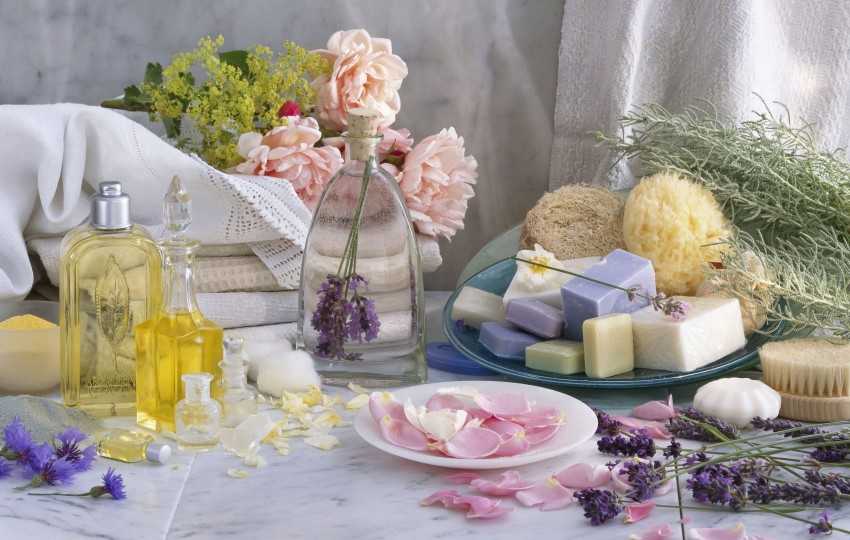 #4. Aromatization of underwear and clothing. Drop a couple of drops of your favorite esters (lavender, geranium, verbena, sandalwood will do) on a cotton pad, leave it on a shelf with clean linen, can put it in a pillowcase and a duvet cover. Or use a mixture of the same oils dissolved in water with polysorbate for a spray.
#5. Cleaning the dishwasher and washing machine.
1-2 drops of lemon or orange essential oils per powder or tablet. It is enough to carry out the procedure once a month to clean the drum and chamber.
#6. Aromatization of laundry in the dryer.
Apply a few drops of your favorite oil or mixture to a small piece of cloth or handkerchief, load it into the dryer together with the washed laundry and start the drying mode. Do not use oils with a pronounced color (for example, blue chamomile).
#7. Carpet cleaning from foreign odors.
For 3.53oz of baking soda, take a total of 20 drops of lavender essential oil, field mint, and lemon. Sprinkle a thin layer on the pile, leave for an hour and a half, then vacuum thoroughly. Pre-check on a small area that the vacuum cleaner copes with the collection of soda. If the pile is high and fluffy, soda can stay in it.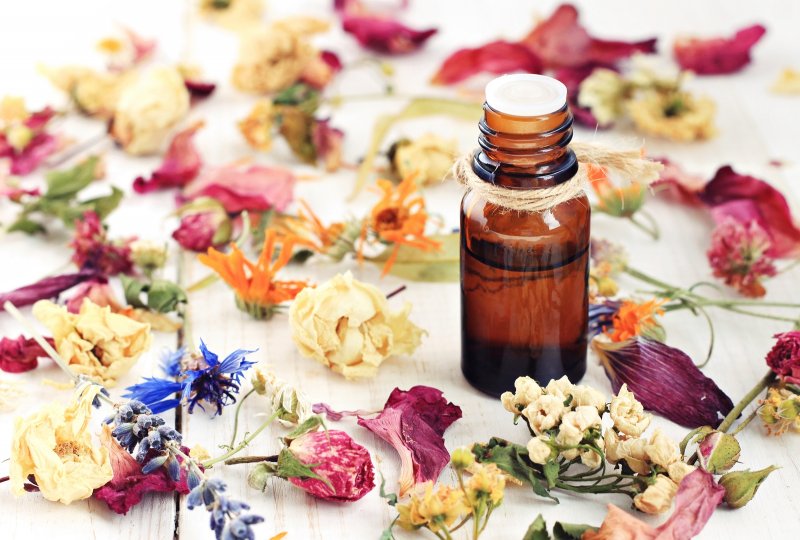 #8. Eliminating odors in the refrigerator.
Pour soda and salt into a small open container, add a couple of drops of lemon and rosemary oil and leave in a remote corner for several months to absorb odors. Update the mixture periodically.
#9. Refresh your shoes.
To get rid of an unpleasant smell in sports (or out-of-season shoes before sending them for storage), apply a few drops of lemon or tea tree oil to a cotton pad. Put it inside the insole and leave it for at least 12 hours. If stored for a long time, use lavender oil. This method can also be used for a sports bag.
#10. Disinfection of the kitchen sponge.
Apply a few drops of lemon oil on the sponge between washing dishes.
#11. Thorough treatment of hands and any surfaces from bacteria and viruses is a more general option for those who are looking for answers to the question: of how to use essential oils at home.
Add a few drops of tea tree oil, or lemon to liquid soap, or dishwashing liquid (only products with a relatively natural composition are suitable).
#12. Reducing chemicals and contaminants on the surface of vegetables and fruits.
Dissolve 15 drops of grapefruit or lemon in 2 grams of organic solubilizer, and mix with water in a suitable container. Put vegetables, fruits, and herbs there for 15 minutes, and rinse with plenty of running water.
#13. Cleaning and maintenance of the air conditioner.
After cleaning and rinsing the filters, apply 1-2 drops of rosemary, bergamot, tea tree, or cypress to the filter surface and set it back. With regular use, you will get room aromatization and protection from dust mites.
#14. Storing groceries in the kitchen.
To prevent moths and other insects from starting in cereals, flour or seasonings, apply a couple of drops of mint oil, lemongrass, and cloves on a cotton pad and put them on the shelves.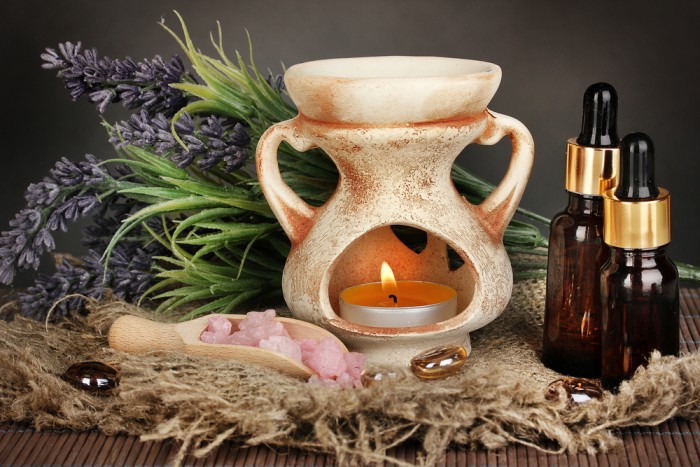 #15. To flavor the room during dry vacuuming, place a cotton pad soaked in oils in a dust bag or container.
For which room is which fragrance suitable?
How can essential oils be used in your home?
1. For the kitchen
Citrus aroma oils are suitable for the kitchen: orange, grapefruit, lemon, bergamot, and lemongrass. They cheer up and effectively neutralize odors.
Life hacks for the kitchen:
You can make a mixture of 5 drops of cloves and 4 drops of limited oil (Mediterranean sweet lemon).
Do you want to fill the kitchen with the aroma of coffee? Add 4-6 drops of citrus oil to ground coffee
You can soak towels and napkins in water with oils. In addition to a pleasant aroma, bacteria and unpleasant odors are destroyed
Drop 2-3 drops of rosemary into the dishwashing detergent, it will smell perfect.
2. For the bedroom
Soothing scents are needed here. Priority is given to rose, fir, lavender, and violet, as they are best set up for healthy sleep.
Life hacks for the bedroom:
Vanilla is a simple fragrance that most people like. The smell of vanilla gives energy, and harmonizes the atmosphere around, creating an atmosphere of trust. It gives a sense of joy, improves memory, promotes concentration, revives the thirst for life
For a better sleep recipe: 1 glass of water with 10 drops of lavender essential oil. Pour into a bottle with a spray bottle and spray on the bed linen before going to bed.
3. Scents for the hallway
To feel good and pleasant when entering the house, use the aromas of coffee, cedar, lemon, pine, tea tree, bergamot, orange, and lavender.
For the hallway:
There are aromatic assistants for the hallway that neutralize unpleasant odors: citrus and coniferous
lavender. For cabinets, preference is given to floral and fresh fragrances: cotton, violet, and lavender.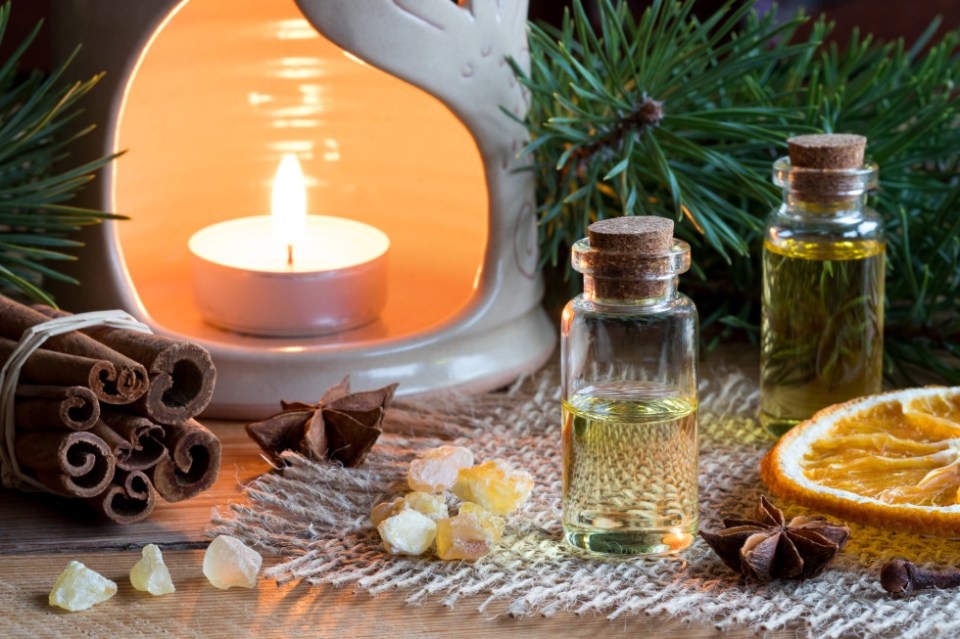 4. Scents for the living room
The fragrance can be anything. And no one can pick it up better than the owners of the house. Find "your smell". Fruit and flower compositions are often chosen. Experiment with sandalwood, mint, tangerine, and honey. Many people like figs for their sweet, exotic aroma.
5. Fragrances for the bathroom 
The bathroom is not only a place for relaxation but also an important element of maintaining cleanliness and freshness in the house. In the bathroom, you want not only to swim but also to spend a pleasant time, forgetting about a busy day. Floral scents are ideal for this: delicate rose, and soothing lavender. Create an atmosphere of relaxation with candles, petals, and beautiful music, and the fragrance will unobtrusively envelop and give pleasant emotions.
Most often we use air fresheners in the toilet. Fill the diffuser with fresh fruit and citrus flavors and take it to the toilet. Room spray can be used additionally. You can apply a few drops of oil inside a roll of toilet paper.
6. Scents for the workplace
Many people have their own work corner, and that's how flavors can be useful in it:
To increase concentration, use the smells of lemon, jasmine, mint, and rosemary.
Essential oils of chamomile, ylang-ylang, marjoram, and rose will help to get rid of irritation and fatigue. Add 35 drops of the essential oil you like to 1/2 cup of water. Pour the resulting mixture into a spray bottle and mix well, shaking it.
The aromas of mandarin, coriander, rose or bergamot will help to increase creativity. Grapefruit oil will give you self-confidence and optimism.
When choosing fragrances for home, remember that all people are individual and with different tastes. Find your favorite fragrances that will inspire, energize, soothe and give happiness. Don't be afraid to experiment — mix different scents, and create your own compositions.
There are no small things in comfort. Fragrances in the house are a whole art that can become a family tradition or be your calling card. But not only that! Emotions, feelings, moods, and memories are inseparable from smells. Scents can be delicate, bright, or bold. To smell and feel life in all its diversity in your cozy home is wonderful.