Microgreens contain a record amount of chlorophyll, which saturates us with oxygen. That is why, by adding green seedlings with leaves to our diet, we feel a rise in strength and energy. 7 recipes for immune-boosting, healthy drinks with microgreens.
(1)-"Given the current interest in edible plants, this study notably improved our knowledge on the metabolic profile of sprouts and microgreens of dietary species, revealing that they are good sources of bioactive compounds with health-promoting properties.
The results of this work show that sprouts have strong antioxidant capacity due to the high contents of polyphenols and L-ascorbic acid. Sprouts are also a better source of amino acids, pectins, and sugars than microgreens. Microgreens contain high levels of carotenoids, chlorophyll, and organic acids but scarce amounts of sugars. They also show higher anti-diabetic and anticholinergic activity than sprouts.
Selected sprouts (broccoli, radish, lentil) and microgreens (radish, amaranths, kale) should be used daily as superfoods or functional food. Consumption of sprouts and microgreens can be of magnificent importance for humans to stay healthy and avoid civilization diseases associated with oxidative stress."
#1.Ginger tea with sea buckthorn, honey, lemon, and basil microgreens
You can talk a lot about healthy tea with ginger, honey, and lemon because this drink is a real source of vitamins. We suggest adding two more valuable ingredients to it: sea buckthorn and basil microgreens.
Sea buckthorn contains vitamins C, group B, and tocopherol – a beauty vitamin. Sea buckthorn is one of the few plant products that contain fatty acids.
We recommend that you include tea with ginger, honey, micro greens, sea buckthorn, and lemon in your daily diet.
How to brew ginger tea correctly?
Take the root and cut a small piece from it. This amount is enough for the drink to acquire a rich spicy taste and aroma. Next, put the main part of the ginger in the refrigerator for storage, and cut the cut piece into thin circles or grate.
If the root is young, the skin can not be removed before that. It is also allowed to use frozen ginger when making tea. Important tip: if you are trying ginger tea for the first time, do not add a lot of spice at once. Make sure that you do not have an individual intolerance to this specific product.
Ingredients:
Designed for 3 servings
Ginger root 1 teaspoon
Sea buckthorn, fresh or frozen, 6 tablespoons
Black leaf tea 2 teaspoons
Honey 1 tablespoon
Cardamom 1/2 teaspoon
Lemons 1/2 pc.
Water 3 cups
Microgreen basil 1 tablespoon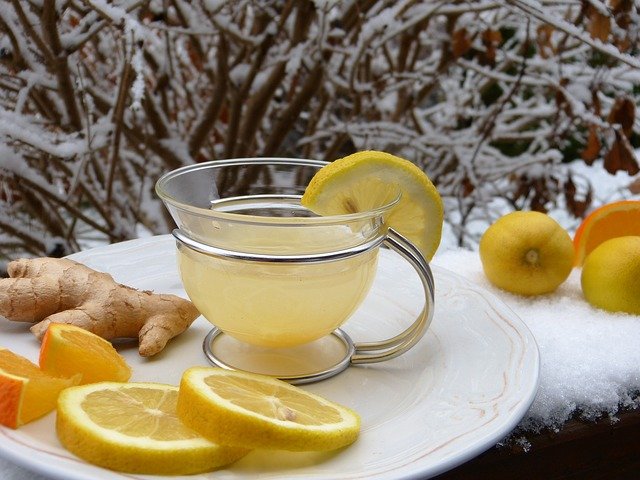 Instruction:
Cooking time 20 minutes
Bring the water to a boil. Peel the ginger root and cut it into small cubes, and put it in a bowl. Put the cardamom here. Pour a small amount of boiling water over the spices. So ginger will give the drink its taste and aroma faster.
Also, pour a small amount of hot water over the sea buckthorn and chop it with an immersion blender. The pulp that will result, wipe through a sieve to remove small bones.
Cut the lemon into thin slices.
Transfer the ginger and cardamom from the bowl to the teapot. Add the mashed sea buckthorn puree, lemon slices, tea, and a spoonful of honey. Pour hot boiled water over everything. Stir. Cover with a lid.
Let the drink brew for 7-10 minutes. Before use, put 1 tablespoon of micro-green basil.
#2.Tea with turmeric, pepper, cloves, cinnamon, and basil microgreens.
7 recipes for immune-boosting, healthy drinks with microgreens.
This recipe will appeal to those who are not afraid of thrills. Despite the unusual composition, the drink is suitable for daily use.
Ingredients:
Designed for 4 servings
Black leaf tea 2 teaspoons
Cinnamon 1 stick
Carnation 9 buds
Turmeric 1 tsp without a slide
Allspice 5 peas
Drinking water 4 cups
Ginger root to taste
Microgreen basil 2 tablespoons
Instruction:
Cooking time 30 minutes
Boil the water. Leave for 7-8 minutes at room temperature to allow the water to cool down to 194F.
Put the tea leaves, cinnamon stick, turmeric, ginger cut into thin circles, and other spices in a teapot or French press. Pour the ingredients into hot water. Mix well.
Cover with a lid, and leave for 18-20 minutes. To get an intense taste, it is important that the drink is well-infused. Strain before use. And add microgreen basil.
How often to drink spicy tea with turmeric and spices? No more than once a day and it is best to take it slowly, in small sips, so that the saturated drink does not have a negative effect on the oral mucosa.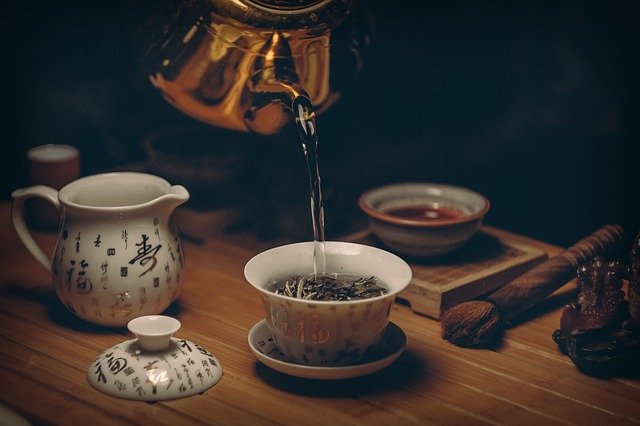 Before introducing such a drink into the diet on a regular basis, consult with a specialist. This is especially important if you have chronic diseases, problems in the gastrointestinal tract and liver, and low blood pressure.
#3.Black tea with ginger, rosemary, citrus, and microgreen
When preparing this drink, you can use any citrus fruits. We chose oranges. As a sweetener, we recommend honey — its sweetness will well set off the sharpness of spices.
Ginger strengthens the immune system, destroys germs and viruses, enhances metabolism, and burns fat perfectly.
Ingredients:
Designed for 4 servings
Fresh ginger root 1 teaspoon
Oranges 1/2 pcs.
Fresh rosemary 1 sprig
Black leaf tea 2 tsp
Honey to taste
Water 4 cups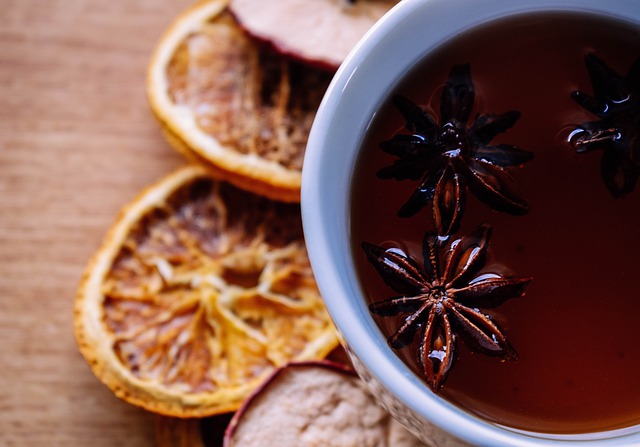 Instruction:
Cooking time 30 minutes
Cut the unpeeled ginger into slices. Bring the water to a boil and leave for 10 minutes to cool down a little.
Put all the ingredients in a glass or ceramic teapot.
Fill everything with hot water, and stir well. Cover the kettle with a lid and wrap it with a warm towel. Let the drink brew for 15 minutes.
Strain the tea, and put honey and sliced orange into it. Stir until the honey is completely dissolved. Add micro-green basil.
The resulting tea with ginger and orange has a lot of healthy properties. Drink it in the cold season to always stay in good shape.
#4.Green cocktail
. 7 recipes for immune-boosting, healthy drinks with microgreens.
Evergreen coniferous plants accumulate a maximum of healthy substances in their needles by winter. We can use it for health improvement by preparing a fragrant forest drink.
Ingredients:
Designed for 4 servings
Fresh needles (fir trees, pines) 1/2 cup
Lingonberries 1 cup
Ginger slice 1 teaspoon
Orange 4 slices
Honey to taste
Warm water 4 cups
Arugula microgreens 2 tablespoons
Instruction:
Cooking time 10 minutes
Mix everything in a blender, strain, and drink in small portions: in fact, you won't drink a lot – the cocktail has an intense coniferous taste. The volume can be stored in the refrigerator for several days.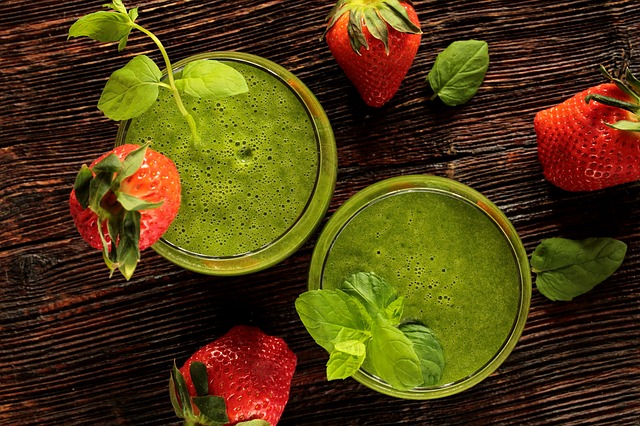 #5.Grapefruit, microgreen, and orange juice
Orange-grapefruit juice with microgreens is delicious and fragrant. In principle, you can drink it without adding water. Help yourself, he's very good!
Ingredients for juice:
Designed for 1 serving
Large beetroot 1 piece
Grapefruit 1 piece
Lime 1 lime
Oranges 2 pcs
Ginger root 1 teaspoon
Cold-pressed linseed oil 2 tablespoons
Instruction:
Cooking time 10 minutes
Squeeze the juice from all the ingredients, mix, and add the oil at the very end. Mix it again and drink to your health!
Important notes:
Therefore, it is better to eat something right before using it. (For example, porridge with vegetable oil).
If there is no juicer, then you can make a smoothie from all the ingredients. The sock acts faster and more effectively.
If you have a stomach ulcer (in the active stage), then you can drink no more than 1 glass of juice at a time.
#6. A warming drink made of pomegranate juice, orange, cinnamon, rosemary, microgreens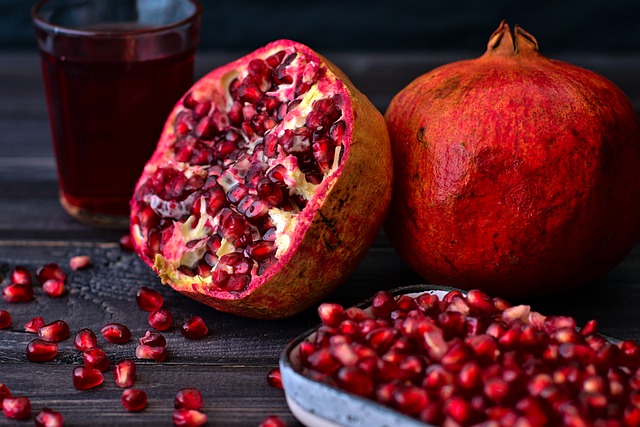 The amazing taste and amazingly beautiful shade of pomegranate juice is combined with cinnamon. rosemary in the preparation of a cocktail. Especially during the winter holidays season, when you want to add a little sweetness and tartness.
You can also freeze ice cubes with pomegranate seeds inside – it looks amazing. Garnish the juice with pomegranate seeds and a sprig of rosemary.
Ingredients:
Designed for 4 servings
Pomegranate juice 4 cups
Rosemary 1 sprig
Cinnamon 1 stick
Coriander seeds 1/2 teaspoon
Orange, chopped 1/2 piece
Microgreen radish 2 tablespoons
Instruction:
Cooking time 15 minutes
1. Pour the pomegranate juice into a large saucepan. Add rosemary, micro-greens, cinnamon, coriander seeds, and orange. Bring to a boil. Strain. Done!
#7.Celery juice with apple, lemon, and ginger
. 7 recipes for immune-boosting, healthy drinks with microgreens.
Ingredients:
Designed for 2 servings
Celery 17.64oz
Peeled apple and seeds 1 pc
Juice of ½ lemon or lime
Grated ginger 1 teaspoon
Cold water 1/2 cup
Microgreens of parsley 1 tablespoon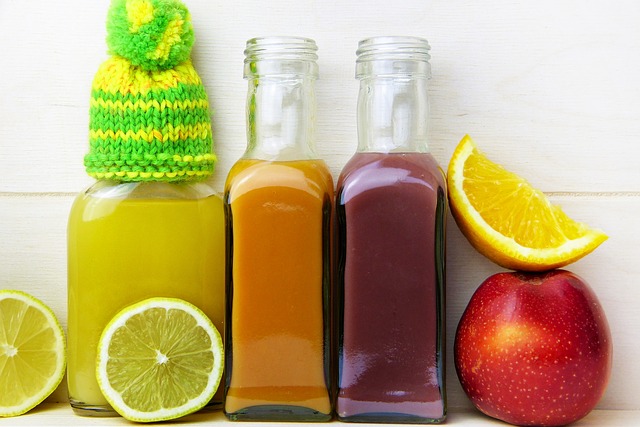 Instruction:
Cooking time 15 minutes
Cut the washed celery stalks and apple. Using a blender, mix celery, apple, micro-green parsley, juice of half a lemon, and ginger. Add cold water and mix until smooth. Strain the juice into a jug. Bon Appetit!
(1) –Sprouts vs. Microgreens as Novel Functional Foods: Variation of Nutritional and Phytochemical Profiles and Their In vitro Bioactive Properties. Aneta Wojdyło, Paulina Nowicka, Karolina Tkacz, and Igor Piotr Turkiewicz Gabriela Rapeanu, Academic Editor and Nicoleta Stănciuc, Academic Editor. https://www.ncbi.nlm.nih.gov/pmc/articles/PMC7587365/