Denver – budget marbled beef steak, which is obtained from the inside of the shoulder blade of a young bull. It doesn't have a delicate texture, but the juiciness and taste of this steak is excellent.  This means that you can give free rein to your culinary skills and experiment. How to cook Denver steak 3 recipes.
How to cook Denver steak in a frying pan fast
. How to cook Denver steak 3 recipes.
Denver steak is inexpensive, juicy, has a rich meat taste, so many people liked it . Most often, it is prepared as a simple and quick dinner, simply frying in a pan with butter. If you add a steak with a good, aged wine and an exquisite sauce, it will immediately turn into a real festive dish. You will enjoy not only the taste of aged beef steak, but also its price.
If you want to get not only juicy, but also soft meat, marinate it. We recommend using a classic marinade of Worcestershire sauce, olive oil, garlic and herbs. Leave the Denver in it overnight, then remove from the refrigerator to keep the beef warm.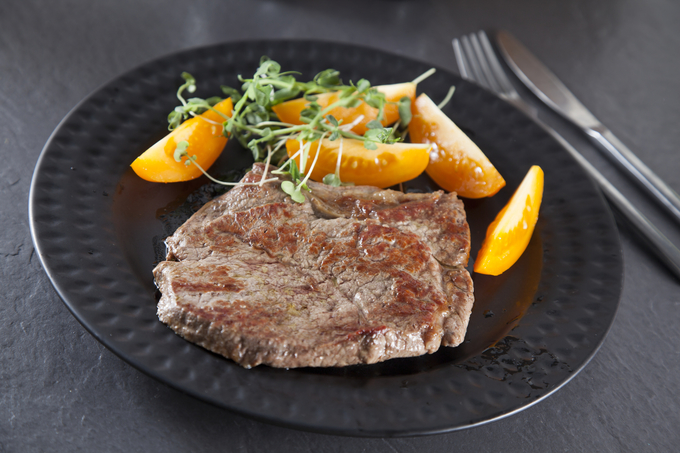 Spend this hour preparing the side dish and sauce. Bake vegetables or cook them on the grill, experiment with dressing. Denver is served with bright sauces with spices: classic pepper, spicy salsa or guacamole with coriander.
When the beef is warm, dry it with a towel. Heat a cast-iron skillet over medium heat, pour in a little olive oil and melt a cube of butter. Roast the Denver steak for 2-3 minutes on each side. The Medium Rare degree is ideal for alternative steaks — they turn out soft, while maintaining juiciness. Leave the toasted steak for a couple of minutes, covered with foil. Before serving, cut across the fibers, sprinkle with pepper and serve.
How to cook Denver steak Mexican
do You want to have a Mexican-style dinner? How about a spicy roast beef with a fresh and yet hot sauce and a side dish of baked corn? Sounds delicious? Then remember how to cook Denver steak in a pan in Mexican style.
For the marinade, coarsely chop the onions, tomatoes and coriander. Add a little olive oil, salt and wine vinegar. This marinade resembles a salad, so cook more, for sure, someone will want to remove the sample. To make the meat savory, RUB it with a couple of drops of Tabasco sauce. Then immerse in the marinade and put in the refrigerator for 8-12 hours.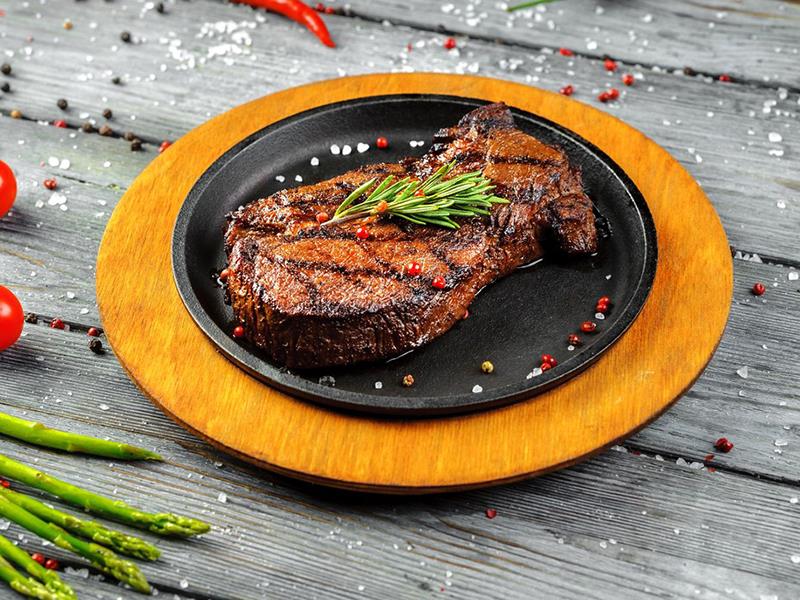 Mill the tomatoes, removing the skin and seeds. Cut into neat cubes. Cut the onion and avocado into the same cube. Add the garlic passed through the press, chopped coriander and drizzle with lime juice. Season the salsa with corn oil and leave in the refrigerator for 20 minutes. For garnish, boil the corn in boiling water.
Then rub with salt and butter, wrap in foil and bake until tender. Pat the marinated steak with a towel, RUB with oil and fry in a pan until medium-rare. Do not forget that before serving the meat, it should rest. Put the fragrant baked corn on a platter, put a salsa sauce pan and cut a juicy savory steak.
Denver steak: ways to cook on the grill and in the oven
Denver steak is cooked not only in a frying pan, but also in the oven. Since cooking Denver steak on the grill involves marinating, let's start by making a softening mixture. Mix the chopped onion, chili pepper, garlic, smoked paprika, brown sugar, pepper, salt. In this mixture, leave the meat for 6 hours in the refrigerator.
Let it heat up to room temperature and cook. The meat is fried for 1-2 minutes in the direct heating zone, and then in the indirect heating zone to the desired degree of roasting.
For the sauce, take the bell pepper, grilled and peeled, onion, chili flakes, tomato paste, salt, pepper, Worcestershire sauce and olive oil. Mix all the ingredients and let them brew for 20 minutes.
Denver steak recipe for grilling is similar in many ways in how we cook in a frying pan, but the meat gets a unique flavor of smoke. How do I cook a steak in the oven?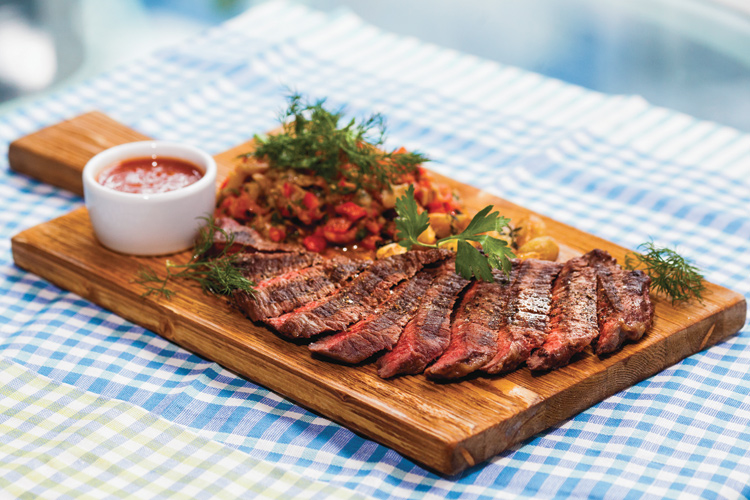 Cooking the steak in the oven will take a little longer. You need to make guacomole by mixing chopped avocado, chili pepper and chipotle pepper, sun-dried tomatoes, vegetable cream, olive oil, salt and lime juice. All this is crushed in a blender and left.
Fry the pepper mixture with peas in butter and pour the demiglas sauce, evaporating it by half. Add the cream and reduce the volume by half again. This mass also needs to be crushed in a blender and salted.
Cooking Denver steak to medium rare. When it is rested, cut across the fibers and pour pepper sauce. Steak with sauce bake in the oven for 3-4 minutes at .
For garnish: boil the corn cobs and asparagus, and then fry, adding guacomole. Serve the Denver steak with vegetables and pepper sauce.
Denver steak is a new restaurant favorite. It will definitely become your favorite. Cook it in a pan, on the grill, or in the oven. To cook a steak in the oven, you can simplify the recipe or change the cooking time. Experiment and enjoy the flavors of Denver steak while you're cooking. Bon Appetit!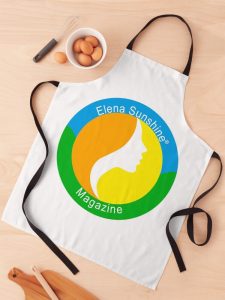 You can buy an apron with our logo 🙂
https://www.redbubble.com/i/apron/Elena-Sunshine-Magazine-by-Michaelbor76/52450511.6ZXWR?asc=u