Do you like japanese food? Try to cook something unusual, such as a spicy miso steak in japanese style. Add a fresh salad or spicy noodles to the dish – it will be delicious and satisfying.Japanese-style miso steak.
Miso steak recipe in Japanese
Spicy miso paste is a traditional ingredient of japanese cuisine. It is made from beans or rice that have been fermented using a special kojikin fungus. This paste is added mainly to soups and broths. We also suggest using it as the main ingredient for marinating steak. It will turn out very tasty and piquant. Buy this ingredient is not problematic. You can find it in large supermarkets or buy miso paste with delivery.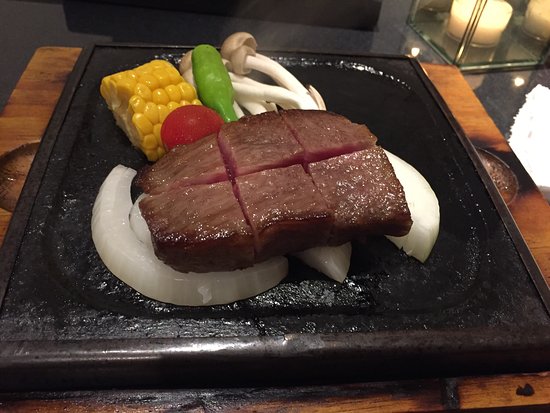 Where to buy marbled beef steaks you know – the store always has high-quality fermented meat for steaks and roast beef. It has also passed the fermentation process in special chambers and impresses with a rich, pronounced meat taste.
For this recipe, you can choose any aged beef steak. It is recommended to try an inexpensive alternative steaks: Flank, Skirt, Chuck Roll. Thanks to marinating their texture will be softer. But for quick cooking with salt and pepper, it is better to take classic steaks: rib eye, filet Mignon, Sirloin. They do not need to be marinated – you can get them out of the package and fry them immediately.
Ingredients:
. Japanese-style miso steak.
Steak 2 pieces
Miso paste 2 tablespoons
Brown sugar 1 tablespoon
Sherry or sake 1 tablespoon
Bunch of spinach
Garlic 2 cloves
Cucumber 1 piece
Celery stalk 1 piece
Sesame seeds 1 tablespoon
Salt, black pepper – to taste
Instructions:
Cooking time 25 minutes
Designed for 2 servings
Mix miso paste, sherry or sake, sugar, and pressed garlic and black pepper. Mix thoroughly.
Rub this marinade on the steak and massage it. Put it in a zip-up bag and send it to marinate in the refrigerator for 6-8 hours. Heat a frying pan with a drop of olive oil. Remove the excess marinade from the steaks and season with salt and pepper. Fry them for 3-4 minutes on each side. Allow to rest for 5-7 minutes.
Cut the meat into slices and serve with a crispy salad of spinach, sliced cucumbers, celery and sesame seeds. A great side dish will be boiled noodles.
Tips & tricks
. Japanese-style miso steak.
in the basic marinade with miso paste, you can add other ingredients close to Japanese cuisine: oyster or fish sauce, hot pepper, soy sauce, sesame oil, green onion feathers. Keep the meat in the marinade for 1-2 hours at room temperature. If you plan to marinate longer, do it in the refrigerator.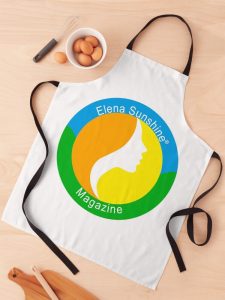 You can buy an apron with our logo 🙂
https://www.redbubble.com/i/apron/Elena-Sunshine-Magazine-by-Michaelbor76/52450511.6ZXWR?asc=u