Placing functional design elements in the most compact way is key in a minimalist style. The elimination of clutter and complete rejection of extraneous objects is also a distinctive feature of minimalist interior design. This simplicity makes it possible to focus on the main purpose and functions of the room itself, as well as on the aesthetic characteristics of carefully selected pieces of furniture. 10 rules of decor Minimalism style in the interior.
Maintaining a minimal color combination significantly improves a calm and balanced space. This does not necessarily mean that the entire environment should be decorated in black and white. Spots of bright color, monochrome shades of any color and layers of various textures, such as wood and wool, work perfectly in any room with a minimalistic design.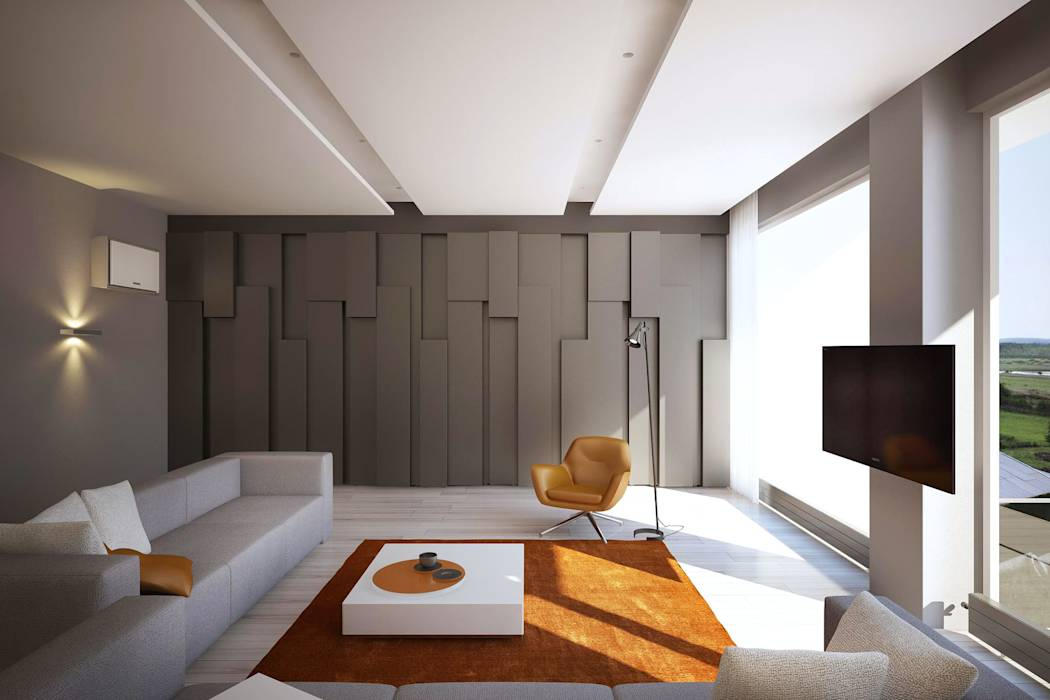 From the minimalist decor of an enviable bedroom to the principles of creating warmth, here is everything you need to know to develop the perfect interior design with unsurpassed characteristics.
To create a minimalist design, you need to avoid the problems associated with a small number of elements to work with, preferring quality to quantity. You should also invest in classics that will catch your eye and will certainly retain their appeal for a long time.
The main rule of the minimalist style is that if an item does not have a dedicated space, it should be considered unnecessary.
Kitchen design in minimalist style
The kitchen, which uses a minimalistic style, involves the use of a bar or island layout instead of a classic table. The minimalistic interior of the kitchen is austerity and symmetry combined with cleanliness and smooth glass surfaces. The kitchen likes neat people.
Having less clutter in the kitchen actually makes it easier to cook something great.
The kitchen in a minimalist design should be spacious, filled with light and not cluttered. It should be read in artistic taste. The room should not have extra dishes and appliances that the owner of the house does not use and does not need them. This will make it look more airy and breathable. Natural light in this space will help you feel warm and cozy, not cold and sterile. 10 rules of decor Minimalism style in the interior.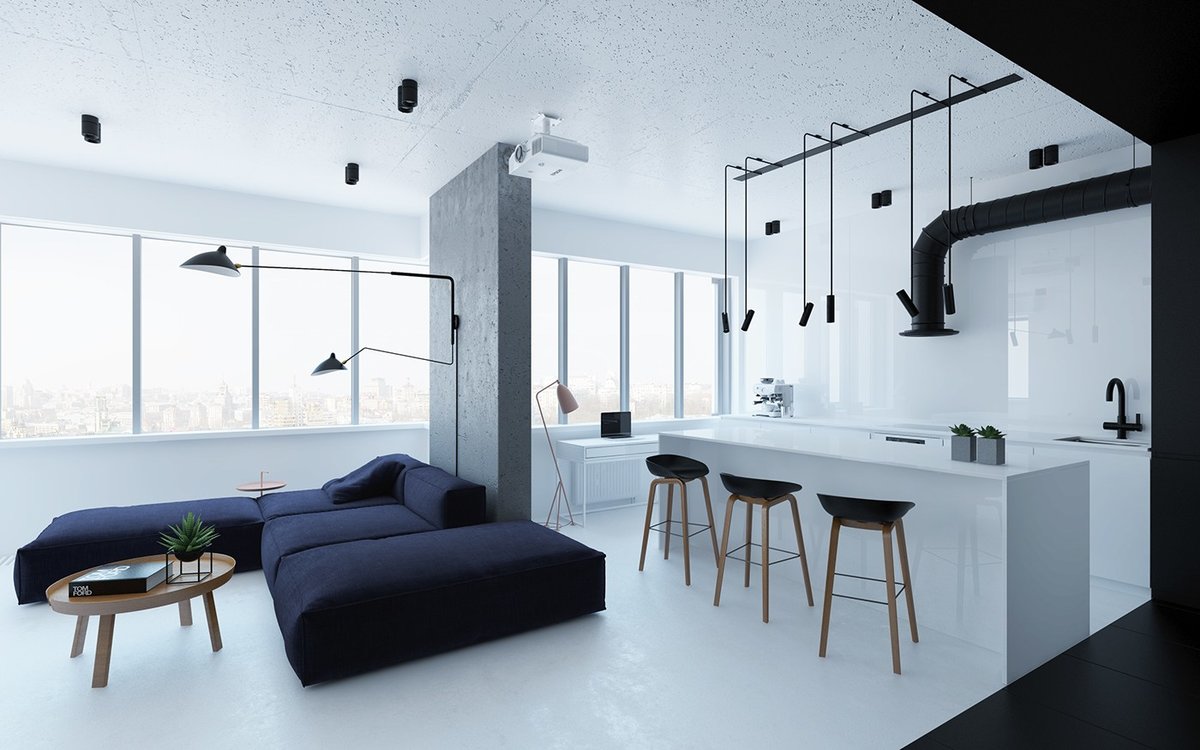 Minimalistic bathroom design
A minimalist bathroom design should be characterized by a moderate and strict manner. You can't include more than two fundamental colors in it. Alternatively, you can install a beige bath with a dark brown finish.
The floor also does not welcome an abundance of colors and textures. It is recommended to choose tile or laminate flooring. Sculptures, paintings and other unnecessary accessories are not allowed in the minimalist bathroom. The use of wood, metal and glass is encouraged.
The number of bathing accessories should be strictly limited. Shelves with twisted towels should have a neat appearance and not load the surrounding space. Metal fasteners for mirrors and towels must be combined with each other. You should also keep in mind the lighting.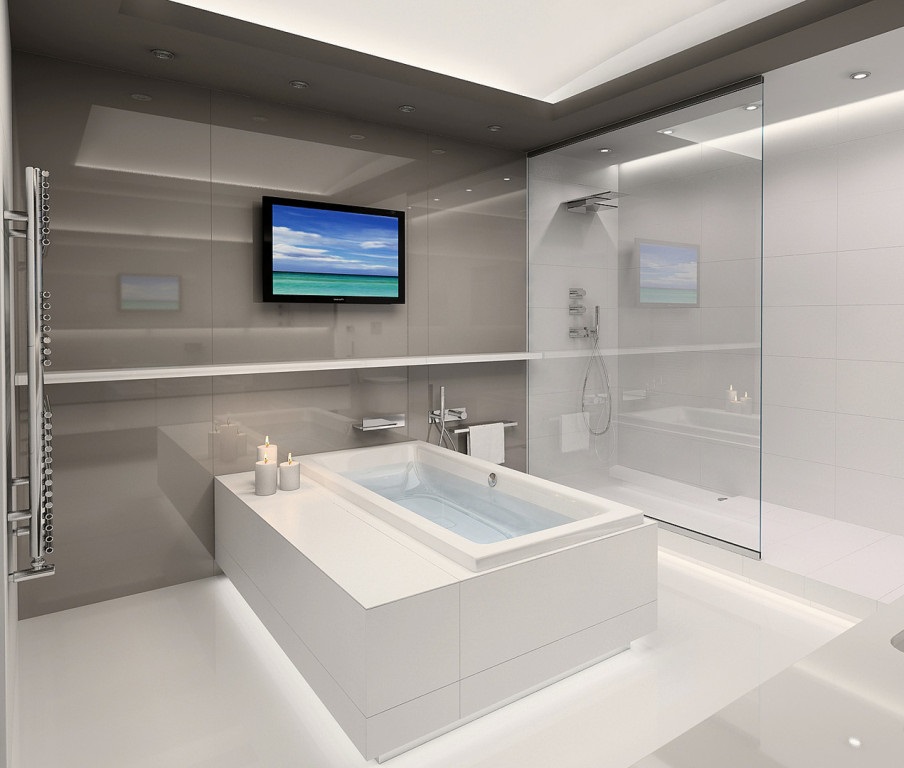 Design of the nursery in the style of minimalism
. 10 rules of decor Minimalism style in the interior.
The space for children in a minimalist design is a suitable option for a large family. When choosing functional furniture, it is possible to significantly expand the room. For example, you can attach a couple of wall shelves for books and toys to the wall. The first step in the design of the nursery is to choose the fundamental color. Paint or Wallpaper in this room should be in light shades.
A pull-out bed is perfect for decorating a teen space in a minimalistic style. The main advantage of this functional piece of furniture is that its part for sleeping can be pushed out at night and pushed in the daytime. For additional space savings, it is best to install transformable furniture. The room in this design will be an ideal area for active games and creative activities.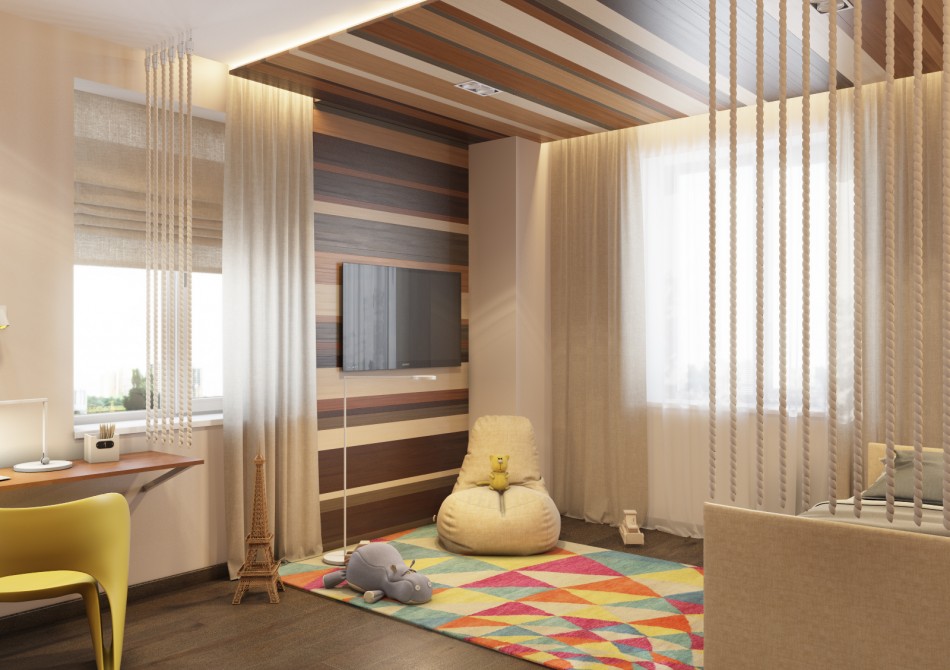 Minimalistic bedroom design
The sleeping space in a minimalist style is designed specifically for high-quality and long sleep: a comfortable low bed, without distractions, eye-catching decorative elements, moderate colors. In addition to the bed, there should be a wardrobe and a nightstand.
In this room, you can experiment with a variety of unexpected elements that are not often associated with minimalism. This will make the bedroom design more unique. The room should have a number of parallel lines and rectangular shapes synchronized with each other, but these elements can be emphasized with a pair of expressive colors and bright works of art.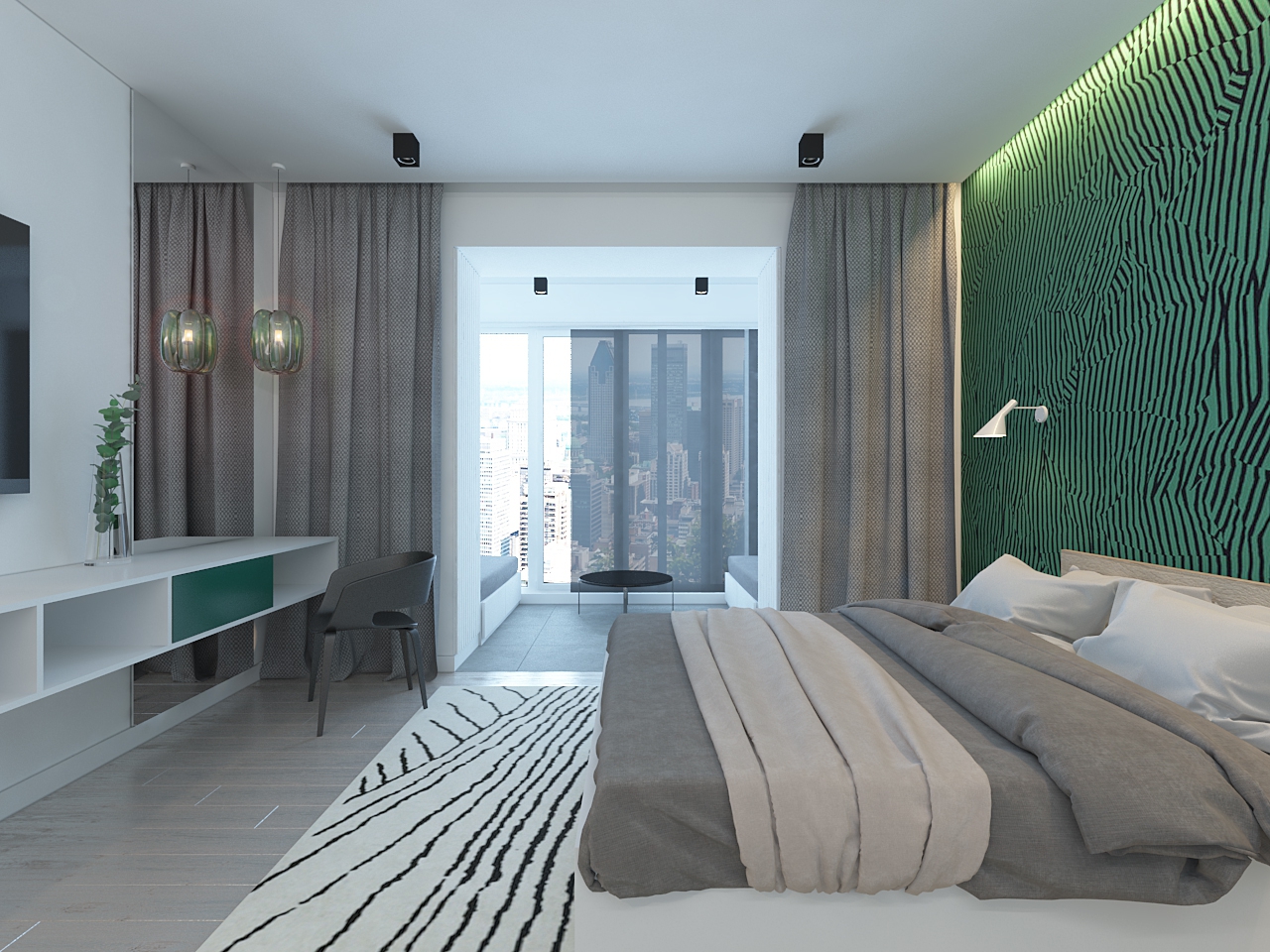 Minimalistic decor
. 10 rules of decor Minimalism style in the interior.
10 rules of minimalism decor
No abundance of things.
The interior is airy and fragile. There is enough free space in the house.
The eyes a rest. The style is based on halftones and muted colors found in nature.
Bright contrasting accents can only be used in a strict dosage. They add interest to the interior and emphasize the lines of details.
White is the base color. It expands the space, combines with other colors of the spectrum and demonstrates the purity of architectural forms.
Minimalism does not know the concept of dark tones. Everything should be immersed in light.
The lines are reduced to the simplest. The decor is set to the minimum, and the void plays at the maximum volume.
The center of attraction is naturalness. Processing of materials is not necessary.
Interior design in a minimalistic style likes rough textures of brick, concrete and plaster.
The style, based on the philosophy of Japan, creates a balance between the outside world and the inner being.
Things don't collect dust. Minimalism in interior design is a great option for people who like neatness and order.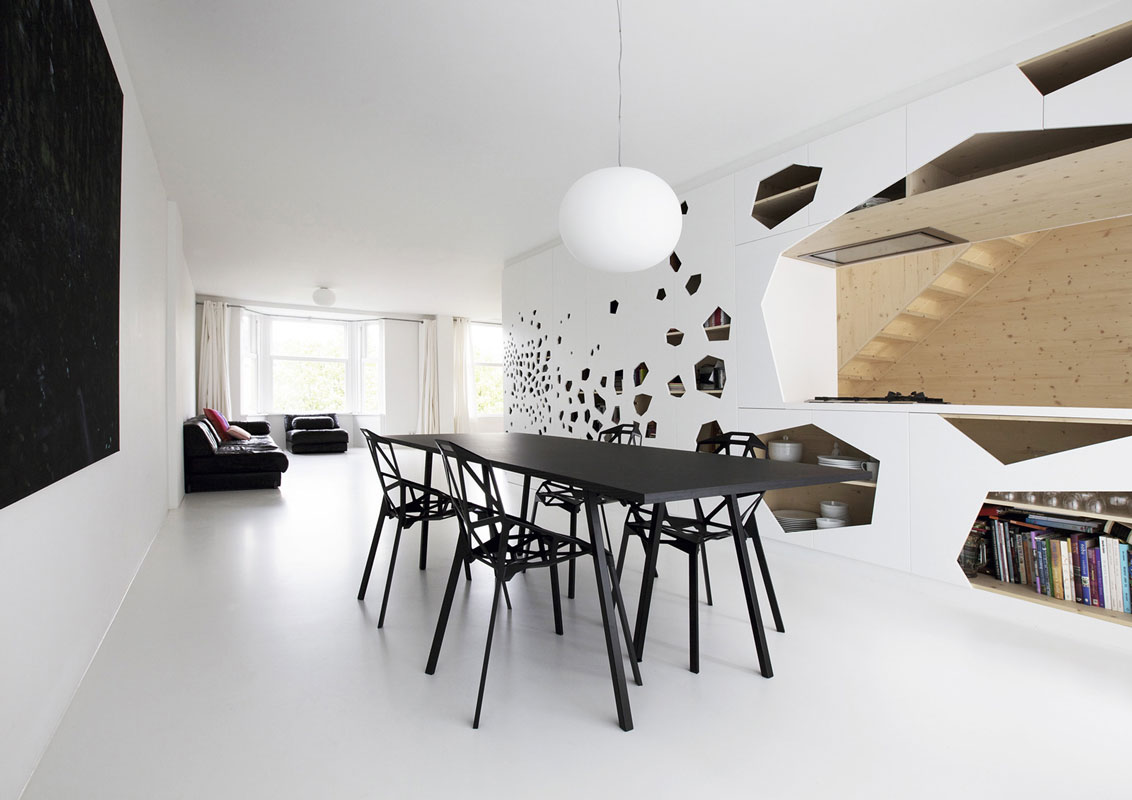 The minimalist direction embodies a complex, but at the same time relaxed design of the interior space, and a laconic border of aesthetic understanding: the absence of pathos, sophistication and luxury. The minimalist interior is a reflection of style, elegance and practicality. Catchy colors can clearly demonstrate the special charm of this decor.
To give preference to interior design in a minimalist style means to give preference to quality and sophistication, functionality and simplicity, harmony and freedom.
Minimalism is popular because the interior in this style is very light and free. People who lead such a lifestyle are distinguished by their desire for perfect order and organization. Minimalism is especially popular among people who appreciate the combination of simplicity, sophistication, beauty and practicality. It allows you to Express yourself without using flashy accessories or unusual furniture. Minimalism is ideal for those who like simplicity and rigor in design. 10 rules of decor Minimalism style in the interior.