Spring is a wonderful time of the year. There is an inspiration that makes you create and change the environment around you. 10 Ways to create a spring mood in your home.
10 Ways to create a spring mood in your home
. 10 Ways to create a spring mood in your home.
#1. Flowers
The very first thing that is associated with spring is, of course, flowers. Bouquets of fresh flowers will give the interior freshness, lightness, and variety. For bold and creative people, flower arrangements in an unusual design are suitable.
You can also plant indoor flowering plants. After transplantation, the plants begin to grow rapidly and bloom. What could be more spring-like than new leaves and twigs from your green pets?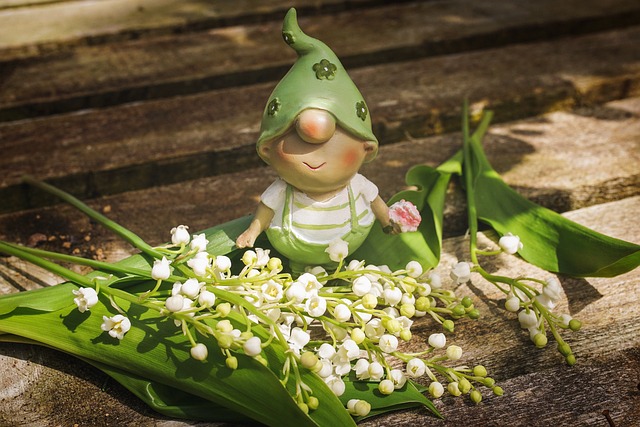 If you don't have indoor plants for some reason, arrange vases with cut flowers or branches ready to bloom. This works great if you want to create a spring mood at home: branches bloom faster in the warmth than on the street.
The most spring-like thing you can come up with is green plants or flowers, but if you don't have any indoor plants or flowers in vases, the right mood is easily created with the help of decor. Paintings, botanical illustrations, pillows, and tablecloths with flowers and leaves will create spring at home.
Green plants help to enliven the interior and make it beautiful in spring. They can be grown in traditional ceramic pots or in wooden boxes. Spicy herbs grow well in them. When they are planted and mixed with flowers, it turns out a very spectacular composition that can decorate any room.
#2. Floral motifs. 10 Ways to create a spring mood in your home.
Decorating a room with flowers is easy. To do this, you just need to master the decoupage technique. Using it, it is easy to restore old chairs, dressers, or cupboards.
You can beat the floral theme by decorating the clock and placing bright reproductions and paintings on the shelves. To do this, you need to take a canvas, paint it with a spray can, let it dry, cut out small flowers from colored paper and paste them in any order on the canvas. If you make a middle on each flower, the picture will become even more spectacular. Such products look good on any interior.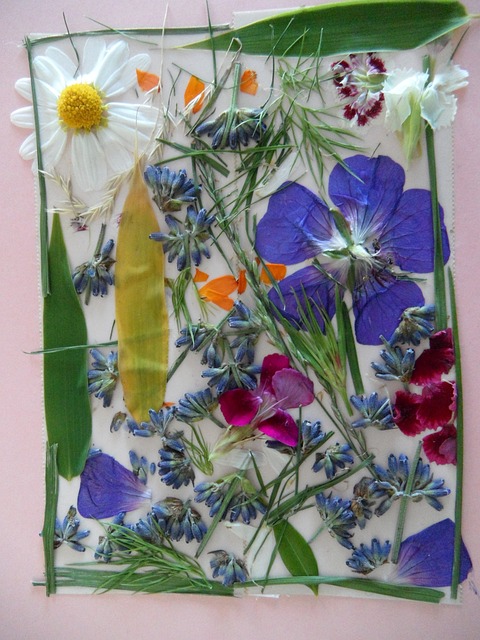 To make flowers that will never wither, fabric trimmings and foam rubber allow. Tulip buds are formed from them, and twigs for them are made of thin wooden sticks. They are covered with glue, and a green cloth is attached on top. The bud is attached to the branch with a thermal gun.
#3. Change textiles
During the cleaning, you probably washed the curtains. And if you replace them with lighter ones so that sunlight penetrates the apartment better? Enough of the gloomy and gray winter, let's open up to the light. In spring, I want to scatter colored pillows and decorate the house with light fabrics. Do it.
In addition to curtains, decorative pillows, bedspreads, and bed linen are subject to change to more cheerful and bright ones. You will see how textiles in pastel soft colors will improve your mood.
#4. Bright tableware and accessories. 10 Ways to create a spring mood in your home.
The body in spring requires vitamins and freshly squeezed orange juice in the morning. You can please your family with beautiful colored dishes. Bright plates, cups, and other accessories will add a cheerful mood. By the way, plates can not only be used for table setting but also decorate the walls with them. Let there be bright spring accessories outside the kitchen — try to arrange compositions with oranges, apples, and lemons around the house.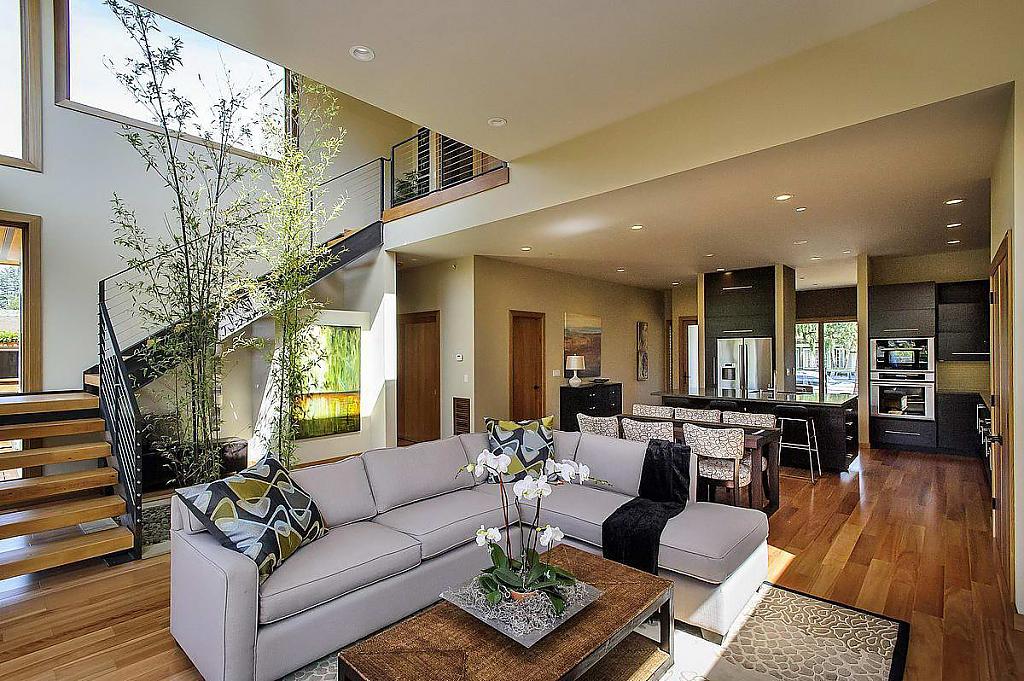 #5. Pillows on the floor
It's too early to go on fun picnics, but you can create an atmosphere of gatherings in nature at home. Place bright-colored pillows on the floor — and call your friends. Multicolored carpets, blankets, and teepees for children are also most welcome. They add joy and comfort to the interior, and they feel like a long-awaited vacation in the park.
#6. Pleasant memories
If it is not possible to paint the walls in a new fresh color, then you can decorate the same walls with fashionable posters, Impressionist paintings, or your own summer photos. Memories of warmth and rest will accelerate the approach of spring. You can decorate the interior with the attributes of your favorite outdoor activities — take-out roller skates, a polka dot scooter, a flowered umbrella, and bright rubber boots. We are sure that such decor will also be functional very soon.
#7. Love water, herbs, and fresh vegetables
Many intuitively switch to a lighter diet with the arrival of spring. To get lightness in the soul and body, drink more water and freshly squeezed juices. And add greens and vegetables to the table, and drink smoothies.
#8. Pick up a new fragrance
Fill the house with fresh scents: bed linen conditioner, favorite perfumes, aroma candles – anything will do, as long as the fragrance is light, fresh, and spring.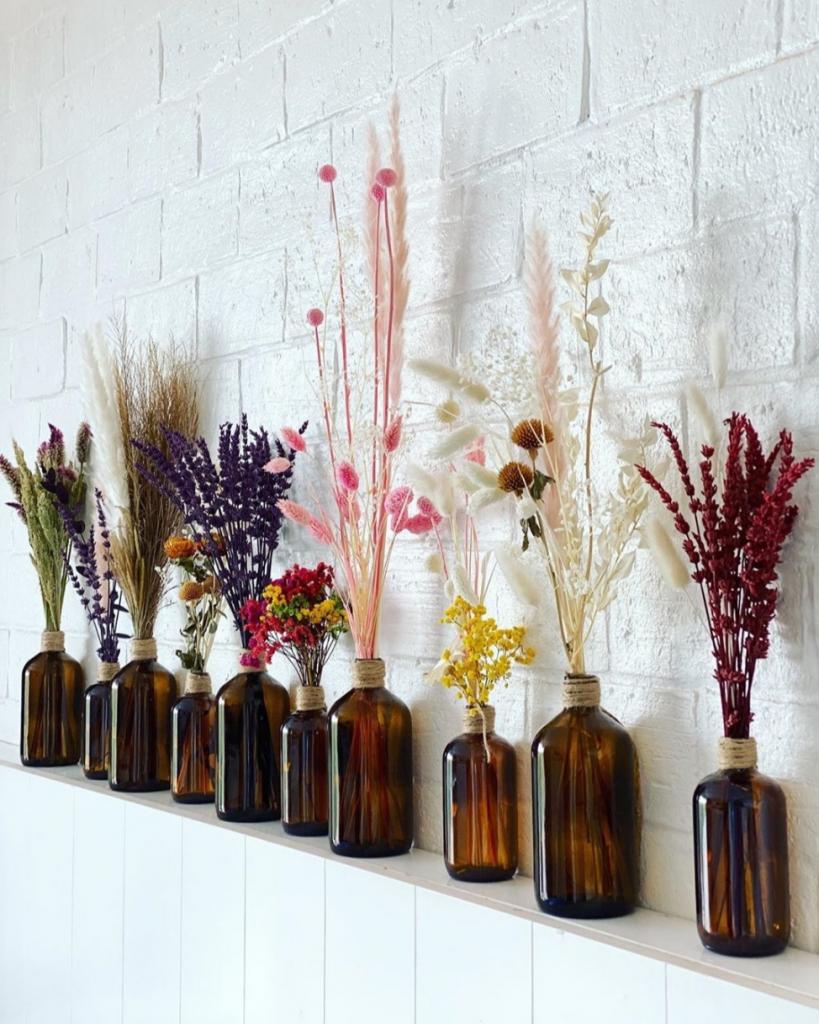 #9. Add colors
If you are really sad and need a radical change, use the easy way – add some color! Multi-colored chairs in the dining room, accent wall or ceiling – these are the means to help get rid of winter gloom. accent wall If there is one in the interior, place butterflies bought in a specialized store on it. There are skillful samples on sale that are very similar to their prototypes. When flocks of butterflies appear in the design, the atmosphere immediately clears up and becomes more comfortable.
#10. Invite friends over. 10 Ways to create a spring mood in your home.
Decorate your home, put a pretty tablecloth on the table, and serve light spring meals. Someone needs to come and evaluate all the changes you've made to the house!