A delicious balanced breakfast fills the body with benefits and sets the right mood for the whole upcoming day. The ideal morning meal should include proteins, fats, and carbohydrates. Delicious and balanced recipes.
At the same time, too fatty, sweet breakfast can cause a backlash — instead of a charge of energy, we get heaviness in the stomach, a bad mood, and a feeling of fatigue. It is important not to overeat in the morning, and leave some of the food for a snack after a couple of hours.
#1. Zucchini and potato patties
These cutlets are very easy to prepare. At the same time, they are not fried, but baked to get a less greasy version. Serve these cutlets with your favorite sauce.
Ingredients for 3 servings:
Small potatoes 7 pcs
Medium-sized zucchini 2 pcs
Salt, pepper, and sweet paprika to taste
Olive oil 1 tablespoon
Instruction:
Cooking time 50 minutes
Peel and cook the potatoes until tender. Let it cool down a little until the tubers are comfortable to hold.
Meanwhile, rub the zucchini and squeeze out the excess liquid.
Transfer the grated zucchini to a medium-sized bowl and grate the potatoes there as well.
Add spices to your liking and mix everything with your hands.
Preheat the oven to 392F and cover the baking sheet with parchment paper. You may not be able to put all the cutlets on one baking sheet, and you will have to use a second baking sheet.
Using your hands, form small cutlets of the desired size and place them on a baking sheet.
Brush each patty with olive oil on both sides so that they do not stick to the parchment paper, and bake for about 35-40 minutes or until crisp.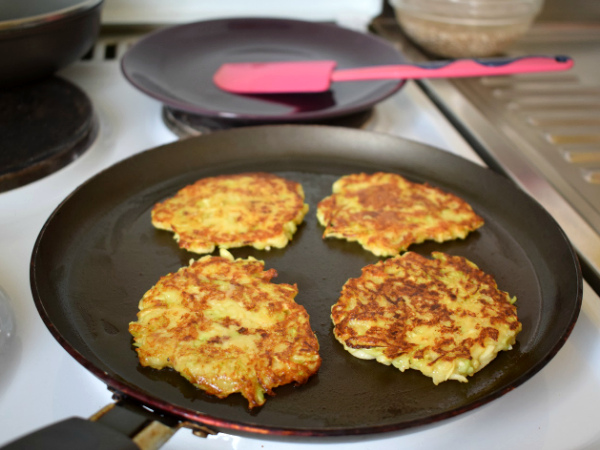 #2. Quinoa and lentil meatballs
. Delicious and balanced recipes.
These meatballs are hearty, flavorful, and delicious! They keep their shape very well and are a great addition to any breakfast.
Ingredients for 4 servings:
Cooked and cooled quinoa 2 cups
Cooked and cooled green lentils 2 cups
Onion – cut (if desired, passer) 1 piece
Garlic, chop 2 cloves
Oat flakes 1/2 cup
Tomato paste 1 tablespoon
Chopped parsley 3 tablespoons
Coarsely chopped basil 2 tablespoons
Food yeast 1 teaspoon
Fennel seeds 1/2 teaspoon
Salt and pepper to taste
Instruction:
Cooking time 30 minutes
Combine onion, garlic, oatmeal, tomato paste, parsley, basil, edible yeast, and fennel seeds in a food processor. Beat for about 1 minute until all the ingredients are mixed.
Add the quinoa and lentils and whisk with the other ingredients. The texture should be fairly uniform — sufficient for the balls to be easily molded. Add salt and pepper to the mixture to taste.
Preheat a frying pan with 1 tablespoon of vegetable oil. Roll the lentil and quinoa mixture into balls, using about 2 tablespoons per meatball. Place in a frying pan, and fry, turning over about once a minute to make sure that all sides are browned.
After all the meatballs have been fried, you can either enjoy them or bake them in the oven at 356F for about 15 minutes to dry a little more. Serve with your favorite tomato sauce and spaghetti.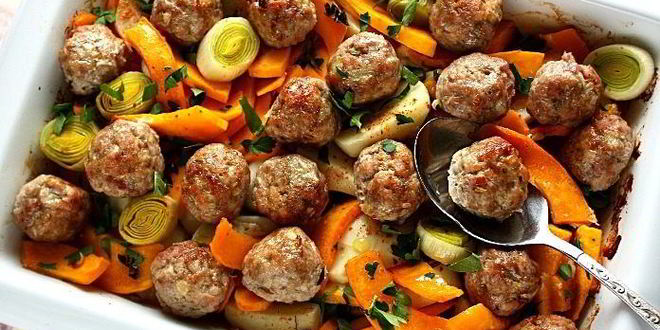 #3.Vegan lasagna with beans
Lasagna with vegan cheese, beans, canned tomatoes, and tortilla.
Ingredients for 3 servings:
Vegetable oil 1 tablespoon
Onion chopped 1 piece
Green capsicum peeled from seeds and crushed 1 pc
Canned beans 14.0oz
Chopped canned tomatoes 14.0oz
Chili flakes 1/2 teaspoon
Vegan butter 2 tablespoons
Flour 2 tablespoons
Unsweetened soy milk 1 cup
Vegan cheese, grated 5.29oz
Salt and pepper to taste
Tortillas, cut in half into 8 pieces
Greens to serve
Instruction:
Cooking time 45 minutes
Preheat the oven to 356F. Heat the oil in a frying pan and fry the onion until soft. Add pepper and fry for another 2-3 minutes. Add the beans, tomatoes, and chili flakes. Fry, and then reduce the heat to a minimum.
Place vegan butter, flour, and soy milk in a medium-sized saucepan. Stir constantly, bring to a boil over moderate heat, and cook for 2-3 minutes until thickened. Add 3.53 oz of vegan cheese, let the cheese melt, and season to taste with salt and pepper.
Put about a quarter of the tomato sauce on the bottom of the lasagna pan and put one layer of tortillas on top. Put a quarter of the cheese sauce on top of the tortillas, then repeat the layers, completing them with a layer of cheese sauce. Sprinkle the remaining cheese on top. Bake for 35 minutes until golden brown. Steal the greens and serve.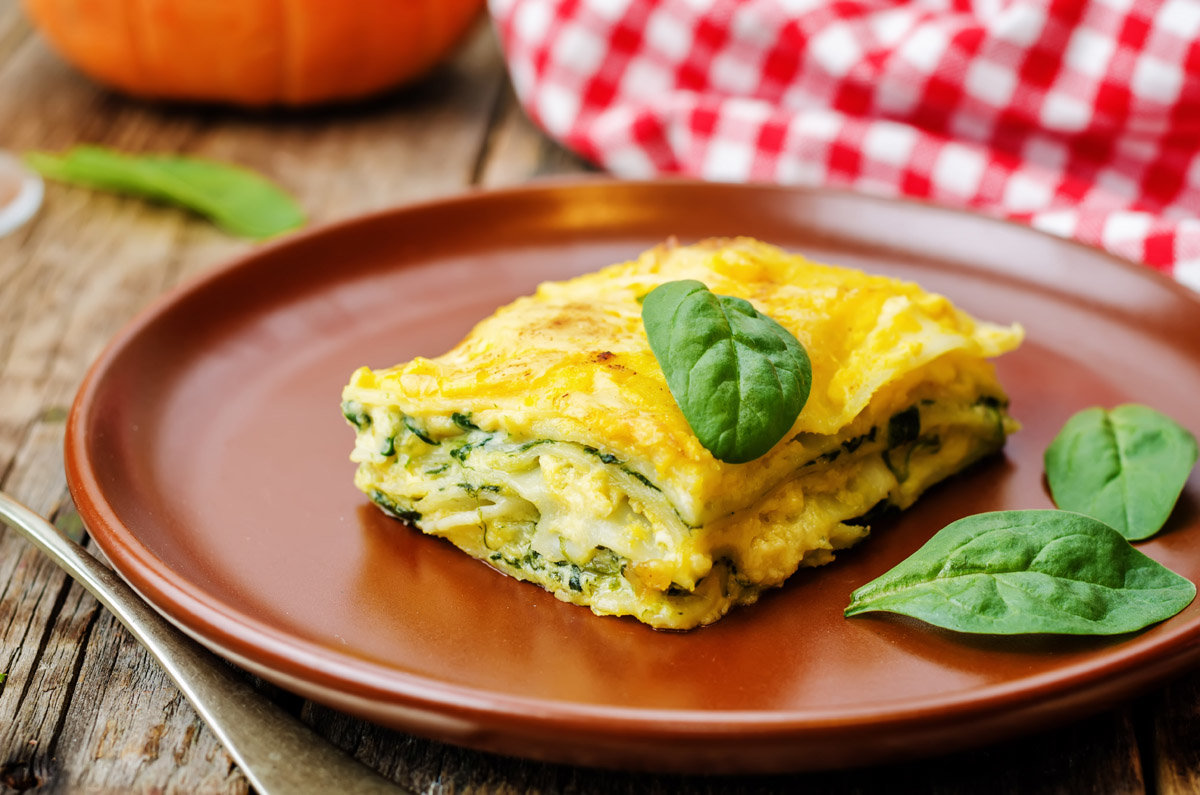 #4. Vegetable pancakes made from chickpea flour
. Delicious and balanced recipes.
Pancakes made of carrots, zucchini, onions, and chickpea flour. Recipe for 8 pieces.
Ingredients for 3 servings:
Сarrot 1 piece
Onion 1 piece
Zucchini 1/2 pcs
Ground dried onion 1 teaspoon
Ground dried garlic 1 teaspoon
Salt 1/2 teaspoon
Chickpea flour 7 tablespoons
Water 5 tablespoons
Frying oil
Vegan mayonnaise (to serve)
Instruction:
Chop the vegetables. Add them to a bowl along with spices, chickpea flour, and water.
Mix well and form pancakes. Fry over medium heat until golden brown and crisp at the edges. Serve the pancakes with vegan mayonnaise.
#5. Sandwiches with broccoli, mushrooms, and cheese
. Delicious and balanced recipes.
Crispy sandwiches with cheese filling!
Ingredients for 8 servings:
Broccoli 31.74oz
Olive oil 3 tablespoons
Red pepper flakes 1/2 teaspoon
Chopped roasted red bell pepper (optional) 1 cup
Large champignons, sliced 4 pieces
Balsamic vinegar 1 tablespoon
Baguette 1 piece
Vegan cheese 4 slices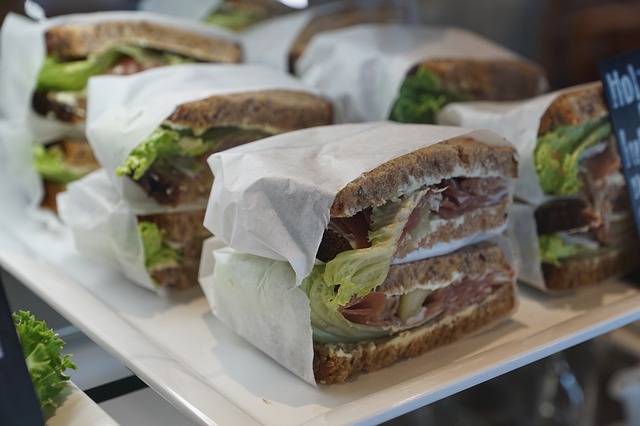 Instruction:
Preheat the oven to 392F
Bring 1 cup of water to a boil in a large saucepan. Add the broccoli, cover the pan with a lid, and cook for 4 minutes. Turn over with tongs and cook for another 4 minutes. Drain the water. Cool for 5 minutes and chop coarsely.
Heat 3 tablespoons of oil in a non-stick frying pan over medium heat. Add the red pepper flakes and broccoli and fry for 5 minutes or until soft. Stir in the roasted pepper. Transfer to a bowl.
Wipe the pan and heat 2 teaspoons. oil on medium heat. Add the mushrooms and fry for 6 minutes. Add the vinegar and cook for another 2 minutes or until all the liquid has evaporated.
Fry the baguette slices for 5 minutes on a baking sheet in the oven. Arrange 4 slices of broccoli, mushrooms, and slices of cheese. Place the slices with the filling in the oven and bake for 5 minutes. Cover with the remaining slices before serving.
Delicious and easy-to-prepare recipes. Healthy Breakfast #43