And Hanukkah-the festival of light, comes to us exactly in order to console and remember that the darkness is dispelled, including with the help of sufganiyot. Delicious desserts for the Hanukkah holiday.
Donuts of sufganiyot
Dough for doughnuts is kneaded by each hostess according to her own recipe, honed over the years.
Sweet filling options:
Custard; Boiled condensed milk;
Nutella and fresh strawberries;
Peanut paste and berries;
Creamy chocolate cream;
Any thick jams, jams and confections;
Banana puree and crushed chocolate;
Caramel with apple slices;
Ice cream (vanilla, with chocolate chips, with nuts).
On top of the donuts, you can pour black / white / milk chocolate, caramel, bright glaze or fruit jelly. With the help of a pastry syringe, you can draw stripes and streaks on ready-made donuts.
Unsweetened fillings can be placed inside, spread on top or cut a doughnut in half, adding them to the middle. Such hearty doughnuts can be decorated with cream cheese frosting or unsweetened peanut paste, sprinkled with poppy seeds, sesame seeds, flax seeds, sunflower or pumpkin seeds, sea salt, chopped nuts or even chili pepper, ground ginger or fresh herbs.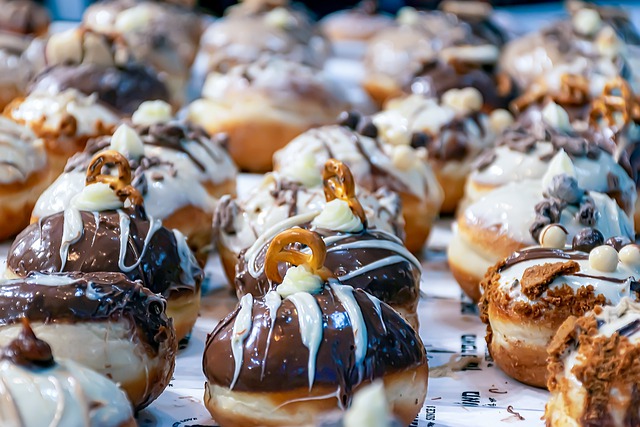 Ingredients:
Soy milk 1/2 cup
Water 1/2 cup
Fresh yeast 2.12 oz
Yolks 2 pcs.
Butter or margarine 1 tablespoon
Flour 13.05 oz
Sugar 2 tablespoons
Salt to taste
Powdered sugar to taste
Vegetable oil for deep frying
Instruction:
Cooking time is one hour
To start, we warm up soy milk. (If you don't like it, you can take cow's milk.) Add water to it, a teaspoon of sugar and heat everything together to a temperature of 84 F.
Pour a warm mixture of fresh yeast and mix. (In this recipe, it is important to take fresh yeast.) We
leave the yeast for 5-10 minutes until a "cap" is formed.
Meanwhile, sift the flour into a bowl. Separate the yolks, add to the flour. Add soft butter. Add sugar, a pinch of salt, vanilla. Pour in the yeast mixture. Knead with a mixer – nozzles for the dough. Sprinkle the table with flour. Knead the dough with your hands a little more.
Add a drop of vegetable oil, knead a little more and leave the dough alone until it rises twice. The dough has risen. We roll it out into a layer, no thicker than a centimeter. We cut out donuts in a round shape. If there is no form, you can use a glass, etc.
We leave the cut circles to melt for 15 minutes they should rise twice. Heat the oil to a temperature of no more than 180 degrees and fry the donuts in boiling oil. We take out the donuts, put them on a paper napkin to remove excess oil, and load the next portion.
Decorate with powdered sugar. We pour it into a strainer, and sift it from a height-sprinkle donuts. So it turns out neatly, evenly and beautifully. You can fill donuts with chocolate filling (or your favorite jam). Bon Appetit!
Cottage cheese cookies for Hanukkah
. Delicious desserts for the Hanukkah holiday.
Amazingly delicious cookies. Cook quickly from available products. Cookies can be cooked with children, cookies are soft, creamy taste, add any berry to decorate.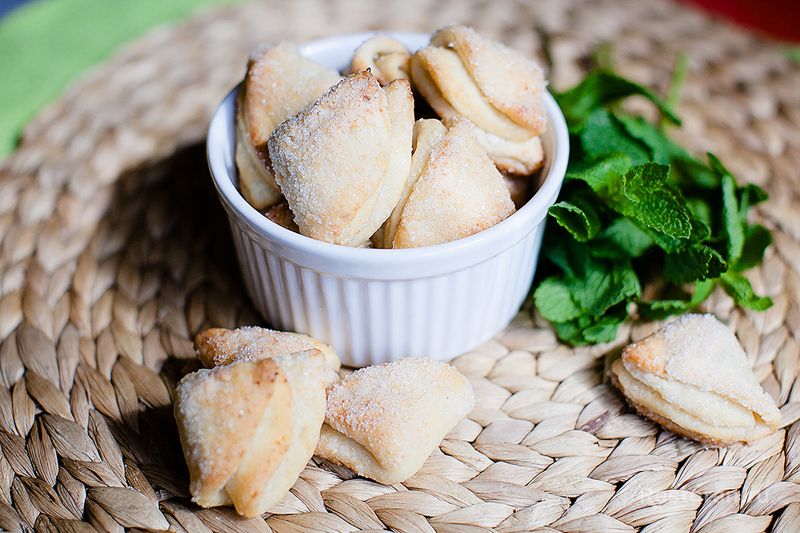 Products for 8 servings:
Cottage cheese 6.35 oz
Butter 4.23 oz
Sugar 3 tablespoons
Milk 1 tablespoon
Ground cinnamon 0.5 teaspoons
Wheat flour 1 cup
Thick jam 5 tablespoons
Walnuts 1/4 cup
Dark raisins 4 tablespoons
Instruction:
Cooking time 2 hours
Prepare the products necessary for the preparation of rugelah – cookies-a roll of cottage cheese dough, with jam, nuts and raisins.
How to cook rugelah (cottage cheese cookie roll):
Butter at room temperature is well ground with two tablespoons of sugar. Add soft cottage cheese, rub again.
Mix the sifted wheat flour into the curd mass. The dough does not need to be kneaded for a long time, only until it is homogeneous. If the cottage cheese is moist, a little more flour may be needed.
Assemble the dough into a ball, wrap it in plastic wrap, put it in the refrigerator for 30-60 minutes. Sprinkle the table with flour, roll out the curd dough into a rectangle.
Spread the dough evenly with thick jam. Sprinkle the dough with raisins. Add walnuts.
Roll the curd dough with the filling into a tight roll and transfer to a baking sheet with parchment paper, laying the roll cut down. Lubricate the roll with milk. Sprinkle the roll with the remaining sugar (1 tbsp. l.) and cinnamon.
With a knife, make incisions on the roll, 3/4 of the depth of the roll. Bake a roll of cottage cheese dough in a preheated 356F oven for 35-45 minutes.
Curd roll with jam, nuts and raisins to cool completely, then cut according to the planned cuts into separate cookie rolls. Bon Appetit!
Festive chocolate cake
.Delicious desserts for the Hanukkah holiday.
A festive, very delicious cake. You can replace the matzo flour with flour with baking powder (the same amount), then the cake will turn out to be more airy.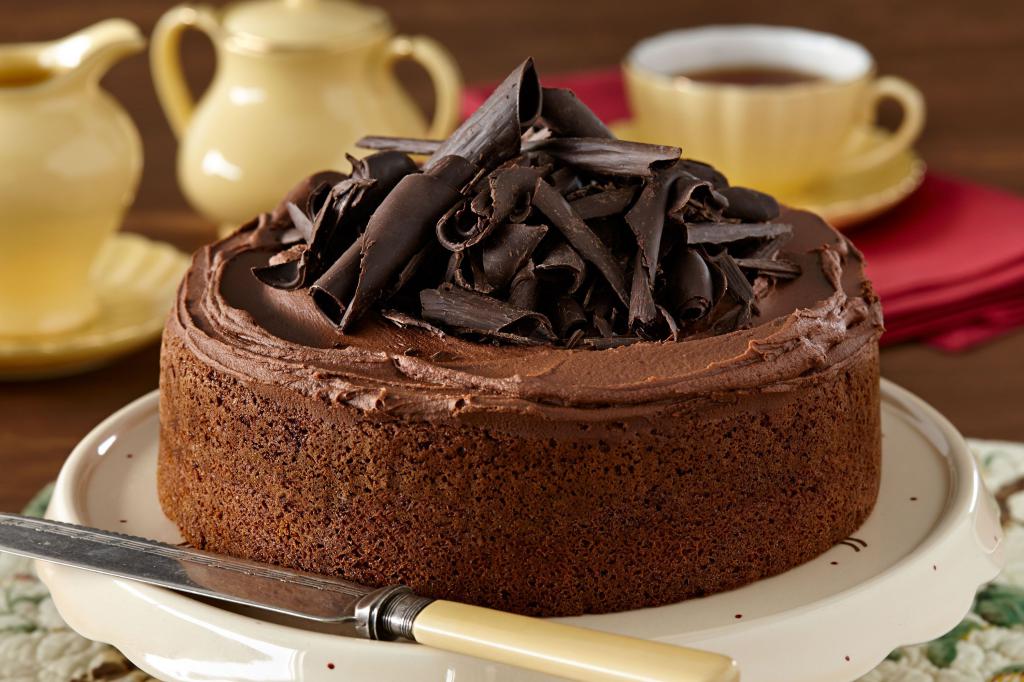 Ingredients:
Protein 6 pcs.
Sugar 1.5 cups
Coarsely chopped walnut 3.53 oz
Matzo flour 5 tablespoons
For chocolate coating:
Cocoa powder 4 tablespoons
Sugar 4 tablespoons
Water 6 tablespoons
Bitter chocolate 3 tablespoons
Margarine 7.0 Egg
yolk crushed 6 pcs.
Cream of 1 jar
Sugar 1 tablespoon
Instruction:
Cooking time 55 minutes
We will prepare the products for the cake.
Heat the oven to medium-low temperature 356 F. Beat the proteins until a stable foam forms, gradually adding sugar. Carefully add the nuts and matzo flour and transfer the mixture to the mold.
Bake for about 40 minutes. Stick a wooden toothpick in the middle, if it remains dry, you can take it out. We cool it.
To prepare the chocolate coating: put cocoa, sugar and chocolate in a saucepan. Pour water and melt the chocolate broken into cubes on low heat. Stirring, add the margarine and then gradually, stirring quickly, the yolks (make sure that they do not curdle). Cool for about an hour and apply to a layer of sponge cake.
Beat the cream with sugar to the consistency of a thick cream and cover the cake. We store it in the refrigerator. Bon Appetit!
Like what you're reading? You can sign up for Medium using my affiliate link. Just $5 a month to read an unlimited number of articles and help me create further. Together we will move mountains!