Project: delicious food for beauty and health. Additional support for immunity of 7 foods drinks herbs.
Supporting the immune system requires a holistic approach. Exercise, sleep, stress management and, of course, proper hand hygiene all play an important role. However, diet is a vital tool to support your overall immunity, and getting adequate nutrients to support the immune system is of paramount importance.
1.Almonds
Almonds are a healthy product that is rich in essential fatty acids, vitamins and minerals. It is a source of protein.
Almond kernels are used to produce butter, milk and flour, which are widely used in the food and cosmetic industries. Sweet nuts are used in salted, toasted and raw form. It is put in the composition of confectionery (cakes, cookies, cakes, ice cream), meat dishes and rice.
Whole roasted almonds are used to decorate pastries, as well as enhance the taste of sweets, chocolate. Crushed is also introduced into the composition of butter, ketchup, pasta, jam, glazed cheese and curd mass, to give the products a nutty flavor and aroma.
Almonds are one of the best vegetable sources of protein. Almonds contain almost as much protein as lean meat – up to 30%. Almonds provide high-quality, well-absorbed protein. Protein quality is determined by the amount of essential or essential amino acids and digestibility.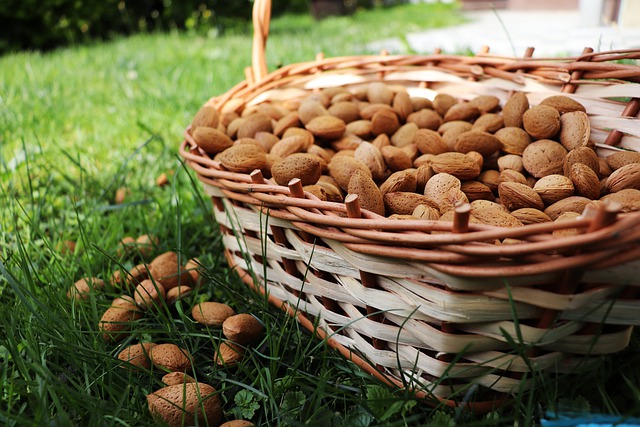 Macaroons
This almond cookie is prepared with the addition of ground almonds.
Ingredients:
Ground almonds 10.58 oz
Butter (cut into cubes) 6.35 oz
Large eggs (lightly beaten) 4 pcs.
Flour 10.58 oz
Sugar 7.0 oz
Salt to taste
How to make macaroons:
Turn on the oven for preheating to 356 F. Grease a medium-sized square heat-resistant mold with oil.
In a separate bowl, mix flour, almonds, sugar and salt. Put butter in this mass, mix with your hands until crumbly, add eggs, mix well.
Put the dough into the prepared form, pressing down with your hands. Place in a preheated oven and bake the macaroons for 35-40 minutes, until golden brown.
Remove the finished macaroons from the oven, let cool for about 10 minutes at room temperature. Cut the cooled macaroons into lozenges.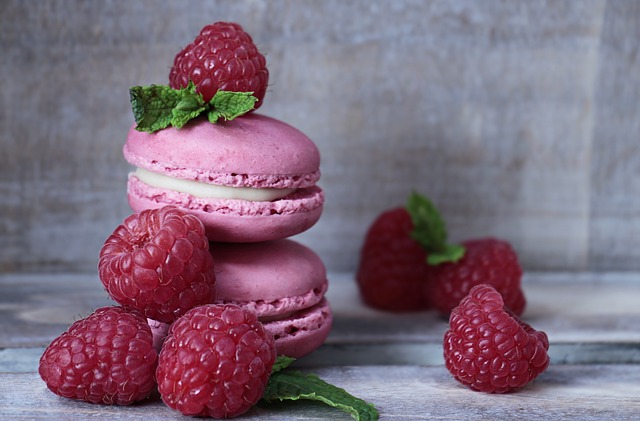 2.Poultry
. Additional support for immunity of 7 foods drinks herbs.
Of all dietary foods, poultry meat has always been considered the most useful – especially chicken or turkey. They have attractive taste qualities and many other useful properties. The easy digestibility of poultry meat allows it to be included in the menu of many diets, primarily due to its high protein content.
Poultry meat compares favorably with other types of meat with ease of preparation and a large amount of useful substances – vitamins and minerals.
Fried chicken in lemon-garlic sauce
A spectacular recipe for cooking fried chicken meat is in a spicy lemon-garlic sauce with parsley. Pieces of chicken meat are fried to a beautiful crust, and then brought to readiness in a sauce, the sourness of which instantly softens the fibers of poultry meat and makes the chicken juicy and tender.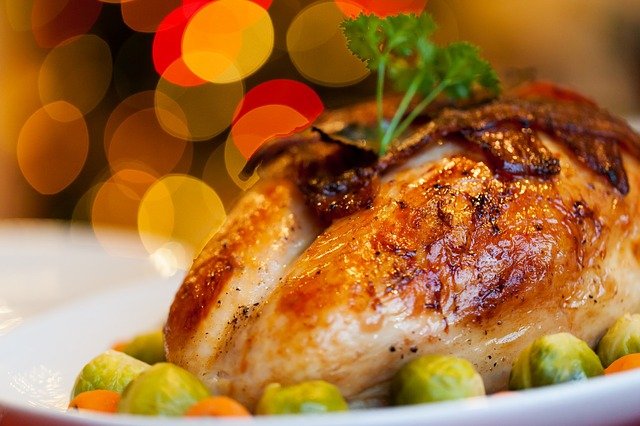 Ingredients for 3 servings:
Chicken thighs 21.16 oz
Lemon 1/2 piece
Fresh parsley 1 teaspoon
Garlic 3 cloves
Butter 2 tablespoons
Sunflower oil 2 tablespoons
Salt to taste
Instruction:
Cooking time 30 minutes
Prepare the necessary ingredients. Separate the meat of chicken thighs from the bones, if desired, remove the skin. Cut the chicken into small pieces. Heat the sunflower oil in a frying pan, put the chopped chicken meat.
Over high heat, stirring frequently, fry the chicken for 10 minutes, until a beautiful golden color. Transfer the fried chicken meat to a plate (do not drain the remaining oil in the pan). Peel the garlic, rinse the parsley. Chop the herbs and garlic.
With half a lemon, using a fine grater, remove the zest ( 1 teaspoon) and squeeze out the juice (1.5 tablespoons).
In the frying pan in which the chicken was fried, add butter and melt it, put garlic in the oil. Fry the garlic on low heat for 30 seconds. Then put the parsley and lemon juice in the pan. Fry the herbs with garlic for 30 seconds on low heat.
Return the pieces of fried chicken meat to the pan, add the lemon zest. Add salt and mix the ingredients of the dish. Fry the chicken in the sauce over low heat for about 6-7 minutes, stirring frequently. Fried chicken in lemon-garlic sauce is ready. Serve the chicken to the table with any side dish, such as boiled pasta, rice or mashed potatoes. Bon Appetit!
3.Shellfish
You can talk a lot about the benefits of seafood. Due to their composition, they favorably affect the work of many organs and systems, train memory and stimulate mental activity.
The effectiveness of seafood consumption in order to combat excess weight has been proven. The body digests sea meat faster, "taking" all the valuable elements for itself.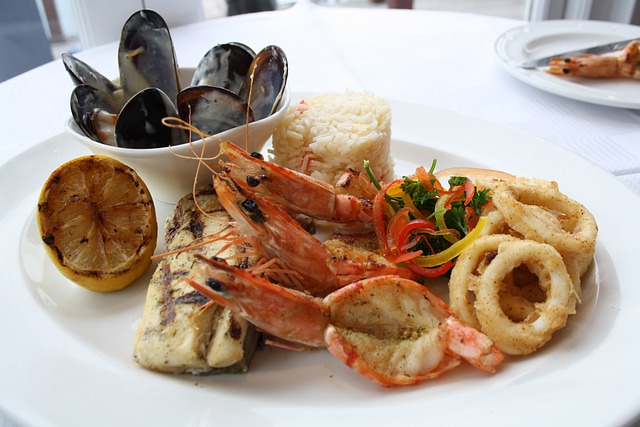 Mussels fried with garlic
A rather unusual seafood dish will appeal to all connoisseurs of the gifts of the sea. The recipe for a delicious and flavorful snack is mussels fried with garlic. They can be served warm and cold.
Ingredients for 1 serving:
Mussels 5.29oz
Green onion 3 pcs.
Garlic 4 cloves
Fresh parsley 3 sprigs
Sunflower oil 2 tablespoons
Salt to taste
Ground black pepper to taste
Lemon juice to taste
Instruction:
Cooking time 20 minutes
To prepare a seafood snack, take mussels, green onion feathers, garlic, parsley, sunflower oil, salt, ground pepper, lemon juice.
How to cook mussels fried with garlic:
Defrost frozen mussels. Pour water into a saucepan and boil it. Lower the mussels into boiling water, cook for 3-4 minutes from the moment of boiling. Flip it on a sieve and let the excess water drain.
Heat the vegetable oil in a frying pan. Put the boiled mussels in a frying pan. Add finely chopped garlic. Season with spices and fry the mussels with garlic, stirring, for 3-4 minutes, over moderate heat.
Fragrant seafood is ready. Pour over the mussels fried with garlic, lemon juice, sprinkle with chopped parsley and green onions.
Bon Appetit!
4.Sunflower seeds
. Additional support for immunity of 7 foods drinks herbs.
Sunflower seeds have a pleasant taste and a number of useful properties. The benefits of eating sunflower seeds are explained by their increased nutritional value. This unique product contains essential amino acids, a large amount of vitamin E, which prolongs youth, as well as various mineral compounds.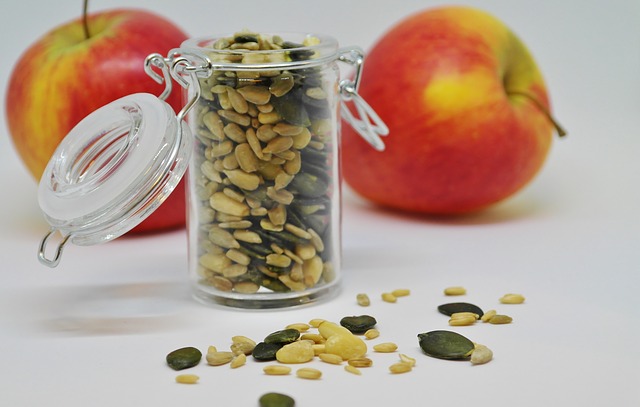 Grain crackers with cheese
A lot of benefits and a minimum of carbohydrates. You completely select the grain composition for yourself!
Ingredients for 8 serving:
Pumpkin seeds 2 tablespoons
Sunflower seeds 3 tablespoons
Flaxseed 2 tablespoons
Sesame seeds 1.76 oz
Sesame black 1.76 oz
Poppy 1 teaspoon
Parmesan 2.47 oz
Chicken eggs 1 piece
Salt to taste
Instruction:
Cooking time 40 minutes
Collect all the seeds in a bowl, fill with water and leave for 10 minutes. Drain the water, wash the seeds in a fine sieve. I filtered through a smooth cloth to make it easier to peel off the wet seeds later. Add 1 egg, grated cheese, any spices. I like dry garlic, a pinch of chili flakes, smoked salt.
Mix thoroughly and spread the mixture on a non-stick mat on a baking sheet. We distribute a very thin layer, spread the seeds as much as possible. We make the marking of the surface into squares, so that later it would be easier to break it in even pieces.
Bake in the oven for 30-40 minutes at a temperature of 356 F, until smooth and ruddy. Then let it cool down and break into pieces. We do not overeat, yet grain is very high in calories.
5.Fermented foods
You can ferment almost any products: vegetables, fruits, milk, meat, fish, drinks. In recent years, we have been increasingly reminded of the benefits of using pickles as a delicious and natural way to enrich the microflora and strengthen the body's immune system.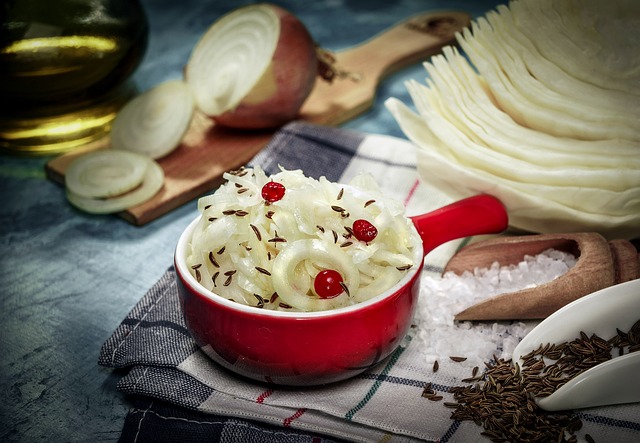 Fermented foods support and create conditions for the integrity of the mucous membrane at the intestinal walls, and we feel light and energized after eating.
Fermented foods increase the production of B vitamins, omega-3 fatty acids, digestive enzymes, lactase, lactic acid, which help fight infections.
Fermented cashew cream
Fermented cashews are unusual and very healthy.
⠀ The resulting base can be used further in a variety of ways:
if you add a little salt, garlic and herbs, you get a type of cottage cheese;
if you add salt, garlic and a little mustard, the mass becomes similar to mayonnaise and it can be used for salad dressing;
if you add a spoonful of honey and vanilla extract – you have a wonderful cream for a cake, it tastes like cream of cottage cheese.
You can adjust the mass density by adding a small amount of water. In any case, it's very tasty!
Ingredients:
Raw cashews
Probiotic 1 capsule
Water
How to make fermented cashew cream:
Soak the cashews overnight in cold water. In the morning, rinse, pour boiling water, drain. Place in a blender bowl, add a small amount of water and whisk until smooth and smooth. It takes me about 5 minutes. If the mass is too dense, add a little more water so that it is easily crushed.
Add the probiotic, opening the capsule and pouring out the contents, whisk again. Transfer the mass to a glass jar. The volume of the jar should be larger, as the mass will rise. Leave at room temperature or in a warm place for 8-12 hours.
Your base is ready, it will taste like a fermented milk product. Then you can add salt, pepper, garlic, mustard, herbs to make sauce/spread, etc. Adjust the additives to your taste.
6. Yogurt

. Additional support for immunity of 7 foods drinks herbs.
Homemade yogurt is considered the most delicious and healthy, because it is prepared on a live starter, without preservatives and synthetic additives. The benefit of homemade yogurt is that the lactobacilli contained in it purify the intestinal walls, thereby saving us from future diseases and rapid aging of the body. Do you want to learn how to make yogurt at home? In fact, it's very fast and easy – try it!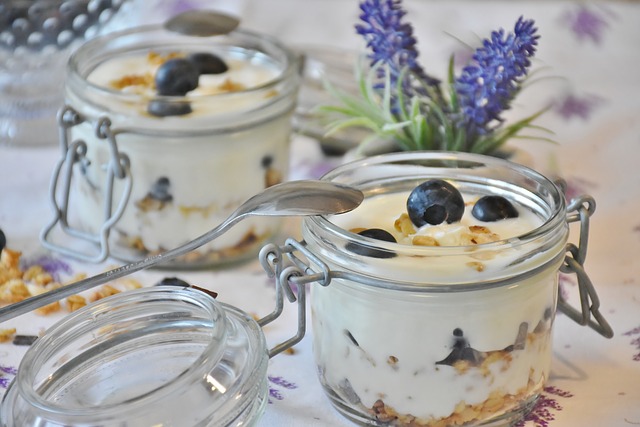 Yogurt based on purchased
It is quite realistic to make homemade yogurt without sourdough, for example, on purchased yogurt without additives. To do this, you will need 33.75 fl oz of milk with a fat content of 3.5-6%, heated to 104F. Homemade milk should be boiled beforehand.
Add 5 tablespoons of natural yogurt to it, mix well and pour boiling water over the jars of the yogurt maker. Put 1 tablespoon of fragrant berry jam and a few walnuts, almonds or hazelnuts on the bottom of the containers. It is better to crush the nuts into large pieces beforehand. Put the containers in the yogurt pan and set the timer for 6-8 hours. Place the finished yogurt in the refrigerator for 4 hours, then serve with cheesecakes and pancakes.
7. Miso
. Additional support for immunity of 7 foods drinks herbs.
This is a traditional Japanese seasoning, prepared by fermentation, i.e. fermentation of rice, soy, salt and koji-kin fungus (Japanese rice mushroom). As a result of cooking and a long wait of several years, a thick miso paste is obtained – universal in use.
Miso paste is mainly used in the preparation of soups, sauces, marinades for grilled chicken and fish, pickles for pickles and eggplants. And also this paste is used as a sauce for rice or it is cooked with vegetables, the pasta is also prepared sweet and used in confectionery.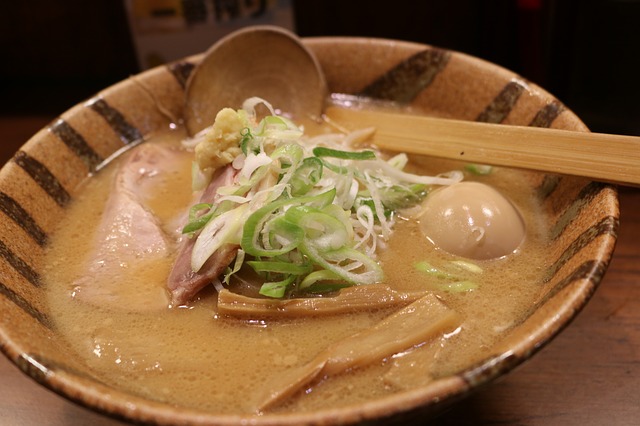 Hummus in Japanese
Ingredients for 4 serving:
Canned chickpeas 9.35 oz
Tahini paste 4 tablespoons
Extra virgin olive oil 2 tablespoons
Garlic 2 cloves
Matcha 1 tsp
Miso paste 1 tsp
Lemons 1 pc.
Soy sauce 1 tsp
For serving:
Extra Virgin olive oil 1 tbsp
Cloves 2 stars
The nutritional value of a serving is 484 k Cal
Instruction:
Cooking time 15 minutes
Peel the chickpeas. Without the skin, you should get about 7.0oz. Put all the ingredients in a food processor, add the juice of one lemon and grind until a homogeneous paste is obtained. Taste it and add, if necessary, salt and lemon juice (if you have yuzu juice, I recommend adding 1 tablespoon).