Recipes with microgreens are very simple and do not require long-term heat treatment of food products. This condition is important for the preservation of all the useful substances of the plant. Healthy anti-aging menu with micro-greens.
If you like articles subscribe to our newsletter and you will learn more – https://elenasunshinemagazine.substack.com/
It is recommended to cut off a bunch of vegetation immediately before filling the dish, but also microgreens can be stored up to 4 days in the refrigerator without losing its useful qualities. To store the cut greens in the refrigerator, you must use a closed plastic container.
Then if it is unique in its use of the product. Young plants purchased in the store or grown on your windowsill contain a whole complex of enzymes, antioxidants and vitamins. Decorating a dish with the help of young leaves looks very unusual, but it is also incredibly useful. Dishes with microgreens are very tasty and healthy.
Muesli with micro-greens for breakfast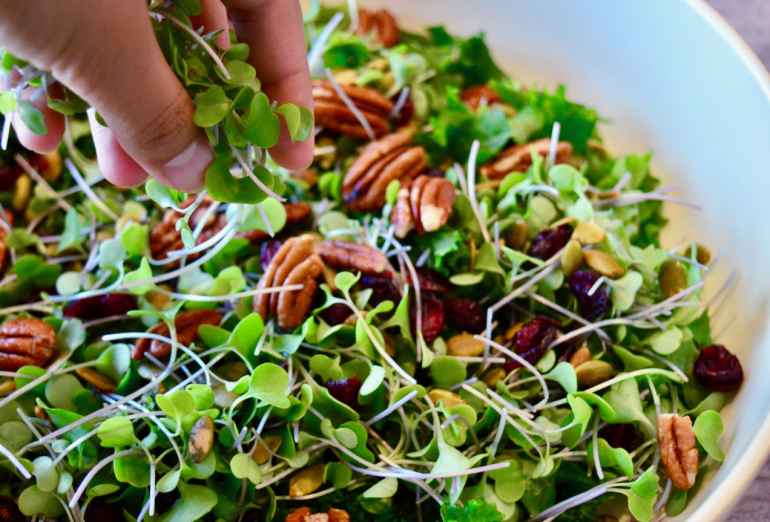 Ingredients:
Oat flakes  3 tablespoons
Apple 1 pc
Dates  3 pcs
Pine nuts (can be replaced with almonds or walnuts) 1 tablespoon
Microgreens 1/2 Cup
Instruction:
How to cook: Steam the flakes, mix together half a cup of micro-greens, chopped nuts, apple and dates (you can use any dried fruit). If desired, you can add 1 teaspoon of honey or maple syrup.
Breakfast: Green salad with celery and micro-greens
Ingredients:
Celery stalks  2 pcs
Red onion  1 pc
Carrot  1 pc
Apple  1 pc
Micro-greens (sunflower or spinach)  1/2 tbsp.
Pumpkin seeds  a handful
For refueling:
Orange and lemon juice  to taste
Olive oil  to taste
Spices  to taste
How to cook:
Wash the apple and celery stalks, peel the carrots. Cut everything into small cubes.
Mix the orange juice, lemon and olive oil, add the spices, and whisk everything again.
Put salad on plates, drizzle with dressing and sprinkle with micro green and pumpkin seeds.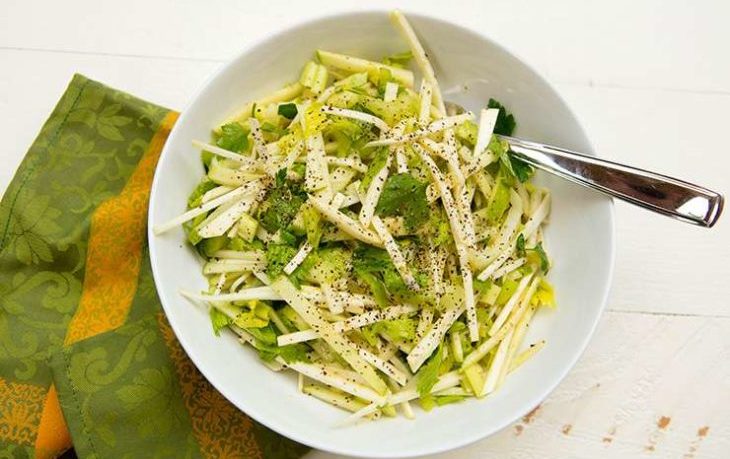 Lunch:Chicken broth with rice, celery and sweet potatoes
Proper soups are healing. They improve digestion, heal the intestines, remove toxins, and help in the fight against viral infections. We share a recipe for such a soup that will increase immunity.
Ingredients:
Chicken broth 101.44 fl oz
Jerusalem artichoke 3 pieces
Medium sweet potatoes 2 pcs
Celery 1 stalk
1/4 cup rice
Garlic 1/2 head
Onion 1 piece
Bay leaf 3 pieces
Dried ginger 1 teaspoon
Cayenne pepper 1/2 teaspoon
Saffron is optional
Turmeric 1 teaspoon
Salt to taste
Coriander, parsley, dill and green onion to taste
Jerusalem artichoke, celery, and sweet potatoes can be replaced with any other anti-inflammatory vegetables: carrots, pumpkin, beets, celery root, zucchini, broccoli, white/cauliflower/Savoy/Peking cabbage, romanesco, parsnips.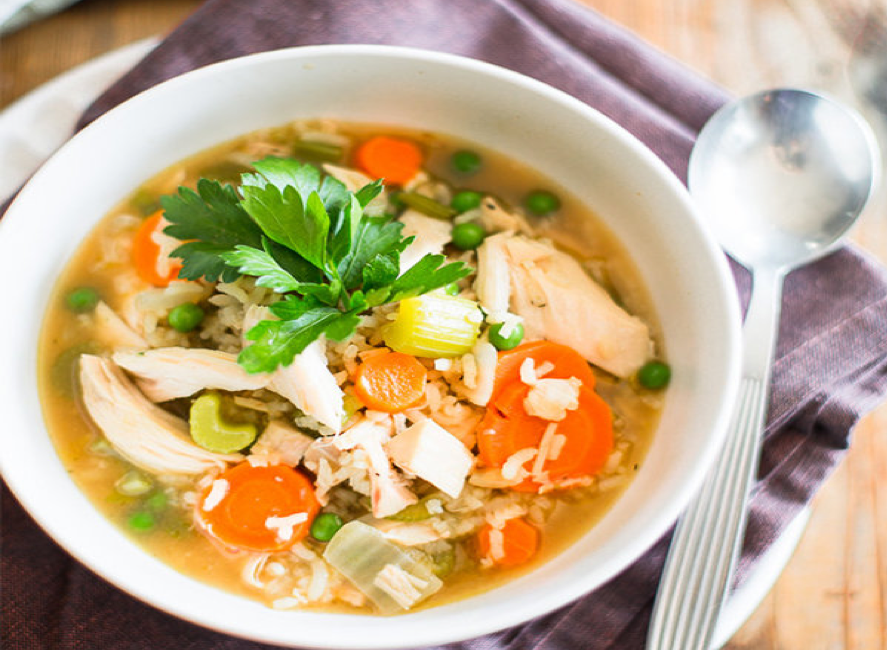 Instruction:
Peel and slice the vegetables (jerusalem artichoke, celery and horseradish-plates, sweet potatoes and onions-cubes, garlic-chop).
Wash the rice, put it in the boiling broth with all the spices.
After the rice has simmered for 5 minutes, add the horseradish and celery. As the vegetables boil, add the sweet potato and jerusalem artichoke, and then the onion.
When all the vegetables are cooked, add the garlic, turn off the heat and add the finely chopped herbs.
If the soup seems too thick, dilute with water to the desired density.
This soup not only nourishes and warms, but also has anti-inflammatory, antibacterial, antiviral, antidepressant, anti-arthritis properties and detox effect.
Salad with microgreens, cheese and tomatoes
Ingredients:
Tomato 2 pcs
Apple  1 pc
Bell pepper  1 pc
Lettuce leaves 2 tablespoons
Goat cheese or feta cheese 3 tablespoons
Micro-greens 1 tablespoons
Black sesame  1 teaspoon
For the dressing, use a mixture of olive oil and lemon juice.
How to cook:
Wash all the vegetables and fruits. Tear the lettuce leaves.
Cut the apple into cubes.
Cut tomatoes and peppers into slices. Mix all the ingredients and season.
Put the salad on plates, add the diced cheese.
Sprinkle everything with micro-greens and sesame seeds on top.
1.Vegetable cocktail with microgreens for dinner
. Healthy anti-aging menu with micro-greens.
Ingredients:
Vegetable milk 1 cup
Cucumber 3.53oz
Microgreen 2 tablespoons
Instruction:
How to cook: finely chop the fresh cucumber and beat it in a blender with vegetable milk and any microgreens.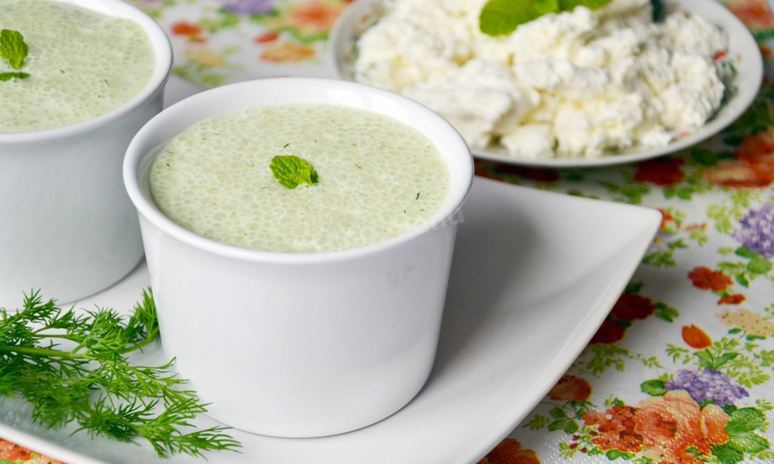 2.Dinner: Fruit smoothie with microgreens.
Healthy anti-aging menu with micro-greens.
Ingredients:
Celery stalks  2 pcs
Lemon  2 slices
Apple  1 pc
Micro-greens 1/2 cup
Water 1 cup
How to cook: Mix all the ingredients in a blender. It is better not to add any sweeteners, as this smoothie helps to reduce weight.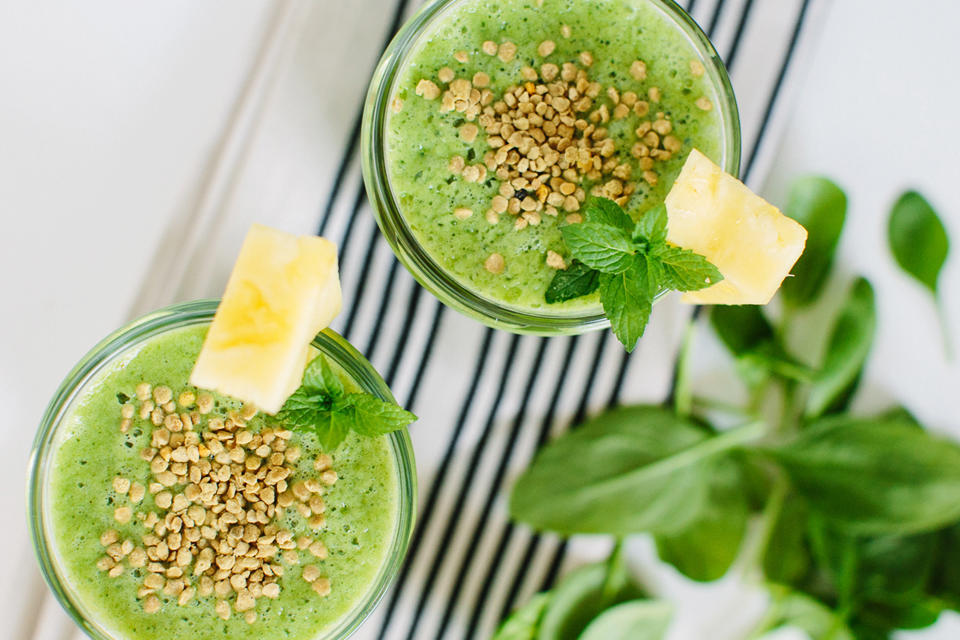 3. Dinner: Smoothies with microgreens and berries
. Healthy anti-aging menu with micro-greens.
Ingredients:
Apple 1 pc
Any berries 3.53 oz
Micro-greens 2 tablespoons
Ginger root 1 teaspoon
Water or vegetable milk 1/2 cup
Instruction:
How to cook: Mix all the ingredients in a blender. If you want you can add 1 tsp of honey. Bon Appetit!
If you like articles subscribe to our newsletter and you will learn more – https://elenasunshinemagazine.substack.com/