Rice is a product that tastes good. You can cook a lot of dishes from it, many of them are dietary. In addition, it contains many healthy substances. vegetarian recipes with rice.
This product contains no gluten and little fiber, but rice contains a lot of minerals (potassium, zinc, phosphorus, iodine, calcium, selenium, iron), as well as complex carbohydrates, amino acids, and vitamins E, PP, and group B. That is, in the process of losing weight, the body will receive these healthy substances.
Why does rice help you become slimmer? Rice collects excess fluid, as well as slags, and removes them from the body. That is, rice cleanses the body. Of course, it helps in losing weight. The use of this product allows you to adjust your metabolism, which also gradually leads to weight loss.
In addition, rice is also good for health. This cereal:
strengthens the nervous system;
adjusts the work of the gastrointestinal tract;
improves heart function;
cleanses the blood;
removes bad cholesterol;
strengthens the immune system;
improves memory;
increases the amount of energy;
strengthens bones;
stimulates appetite;
You can simply cook delicious and healthy dishes, adhering to the rules of healthy eating. That is, choose low-fat and low-calorie foods for meals, and use less sugar.
Recipes for rice dishes are very diverse. These are soups, pilaf, vegetables stuffed with rice, porridge, and desserts. The peculiarity of this cereal is that it can be used for cooking both unsweetened dishes and desserts.
1. Rice and asparagus with saffron, mint, and lemon
A spicy dish that combines bright flavors and flavors!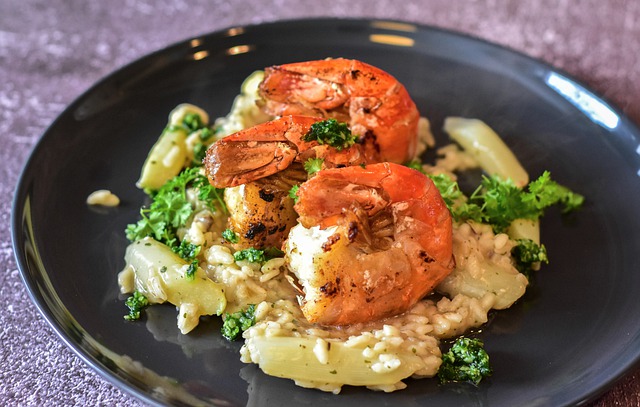 Ingredients:
Designed for 4 servings
White rice 13.23 oz
Vegetable broth 24.69 oz
Saffron 1/2 teaspoon
Vegetable oil 1 tablespoon
Chopped fresh chili pepper 1 teaspoon
Asparagus 24.0 oz
Sliced roasted almonds 4.41 oz
Chopped mint leaves 4 tablespoons
2 lemons, sliced, for garnish
Instruction:
Cooking time 30 minutes
Mix the rice and broth in a large saucepan, and crumble the saffron. Bring to a boil. Reduce the heat to medium, cover, and simmer for 20 minutes. Remove from the heat and let stand without removing the lid for 5 minutes.
Meanwhile, heat the wok over high heat. Brush the wok with oil and add chili; fry for 1-2 minutes. Add the asparagus and fry for another 2 minutes, until the asparagus is bright green and tender. Remove from heat, add almonds and mint, and season with salt and pepper if desired.
Mix the rice and put it on a serving dish. Put the asparagus on top. Garnish with lemon slices.
2. Lime rice with avocado
. vegetarian recipes with rice.
Avocado, coriander, and lime are what you will need for this recipe. Green ingredients for the dish, all as we like. Cooking this dish is quick and easy.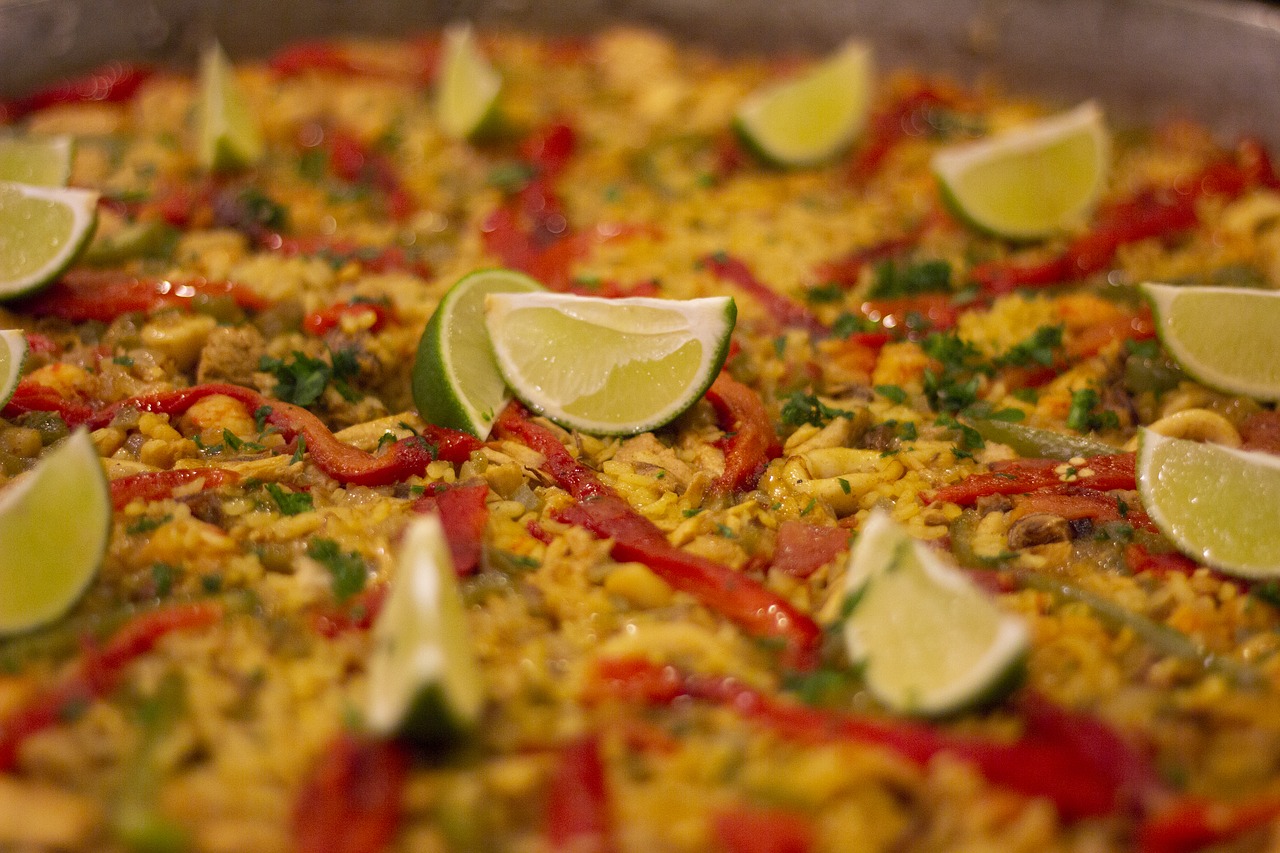 Ingredients for 2 servings:
Figure 9.17 oz
Avocado 2 pcs.
Lime juice 2 tablespoons
Fresh coriander ½ bunch
Garlic 1 clove
Cumin 1 teaspoon
Salt, and pepper to taste
Instruction:
Cooking time 15 minutes
Rinse and boil the rice according to the instructions on the package.
Peel and chop the avocado and garlic. Cut the coriander. Whisk with a blender together with lime juice until puree. Season with cumin, salt, and pepper.
Mix rice with avocado cream and serve.
3. Tofu with rice and sweet sauce
. vegetarian recipes with rice.
The perfect dish for a delicious and hearty breakfast!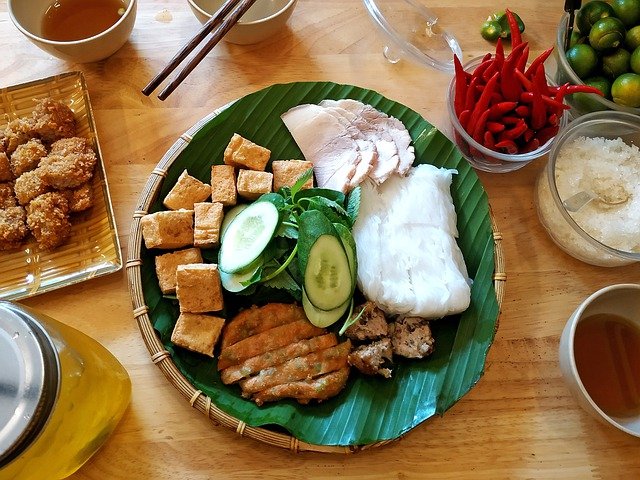 Ingredients for 3 servings:
For the sauce:
Ripe mango, peeled and coarsely chopped 1 pc
Grated fresh ginger 2 teaspoons
Soy sauce 2 tablespoons
Sugar 1 tablespoon
For tofu:
Brown jasmine rice 11.29 oz
Salt to taste
Solid tofu, dried and cut into 12 slices 14.11 oz
Fried sesame seeds 2 teaspoons
brown sesame oil 1 teaspoon
Instruction:
Cooking time 45 minutes
To prepare the sauce: puree the mango and ginger in a blender until smooth. Strain ½ cup of mashed into a saucepan; store the remaining mashed in the refrigerator until the next use. Add soy sauce, sugar, and 2 tablespoons of water, and mix. Bring to a boil over medium heat, stirring constantly. Remove from the heat.
Put rice and salt in a separate saucepan and pour 2 cups of water. Bring to a boil over medium heat. Reduce the heat to low, cover, and cook for 25 minutes. Let stand for 15 minutes without removing the lid.
Brush the tofu slices with the prepared sauce. Preheat the grill or frying pan over medium heat and brush with oil. Fry the tofu for 3 minutes, then turn it over, brush the sauce more abundantly and cook for another 2 minutes.
Add sesame seeds and oil to the rice, and stir. Arrange the rice on plates, put the tofu on top, and pour over the remaining sauce. Bon Appetit!
Like what you're reading? You can sign up for Medium using my affiliate link. Just $5 a month to read an unlimited number of articles and help me create further. Together we will move mountains!