Pork stewed with potatoes and bell peppers is aromatic, soft and tasty. This dish is an excellent lunch or dinner. And any housewife can cook it. Hot pepper pork.

Ingredients

. Hot pepper pork.



Pork fillet – 21.16 oz ( 600 g)
Potatoes – 9 pieces
Garlic – 4 cloves
Oil – 2 tablespoons
Chili pepper red – 1 piece
Paprika – 1 tablespoon
Lime – 1 piece
Chicken broth – 1 l
Ground black pepper to taste
Salt to taste
Instruction
1 hour 15 minutes
1. Cut pork in small cubes (2-3 cm) and sprinkle with salt and pepper.
2. Peel and cut into large chunks potatoes. While going to cook the meat, place the potatoes in cold water. Hot pepper pork.
3. Heat a large deep frying pan in hot oil fry the pork, stirring constantly. After about 10-12 minutes, remove the meat and place in a bowl.
4. Drain from the pan almost all the fat and passerotti in her finely chopped onion for about 5-7 minutes. Add the finely chopped chilli, garlic and wig and cumin. Continue to saut for 1 minute.
5. Return the meat in a frying pan, add the potatoes and broth. Bring all to a boil and continue cooking over moderate heat, stirring occasionally, until then, until the liquid thickens and the meat and potatoes are soft.
6. In the finished stew, add the juice of one lime, salt and pepper to taste.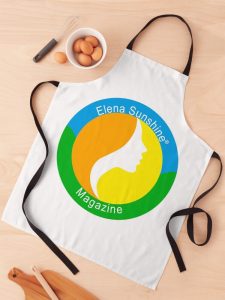 https://www.redbubble.com/i/apron/Elena-Sunshine-Magazine-by-Michaelbor76/52450511.6ZXWR?asc=u