Traditionally, gondi is made from lamb, veal or chicken and served in a fragrant meat broth. This dish is not only comfortable, nutritious, but also, undoubtedly, warming. Because of this latter circumstance, gondi is recommended to be served in the cool season. Soup with meatballs gondi.
Ingredients for the broth:
Designed for 4 servings
Carrots (peel and cut into large pieces) 8.82oz
Yellow onion (peel and divide into several slices) 8.820z
Parsley 1 small bunch
Coriander leaves (for serving) 1/4 cup
White beans (soak overnight) 8.82oz
It is best to buy a shoulder or leg of lamb chopped into three parts and cut the meat from it, reserving the latter for meatballs
Lime 1 piece
Freshly squeezed lime juice 1 tablespoon
Turmeric 1/2  teaspoon
olive oil 1 tablespoon
Salt to taste
Black pepper peas to taste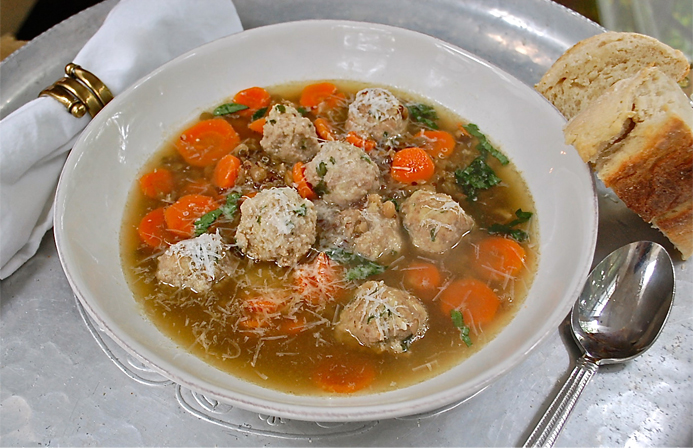 Ingredients for gondi:
Finely chopped or ground lamb flesh (shoulder blade or leg) 10.58oz
Chickpea flour 3.53oz
Yellow onion (peel and chop well) 2.82oz
Parsley leaves (chop) 1 tablespoon
Butter 1 tablespoon
Rose water 1 tablespoon
Ground cardamom and cumin 1 teaspoon each
Turmeric 2 teaspoons
Half a teaspoon of salt
ground black pepper 1/4 teaspoon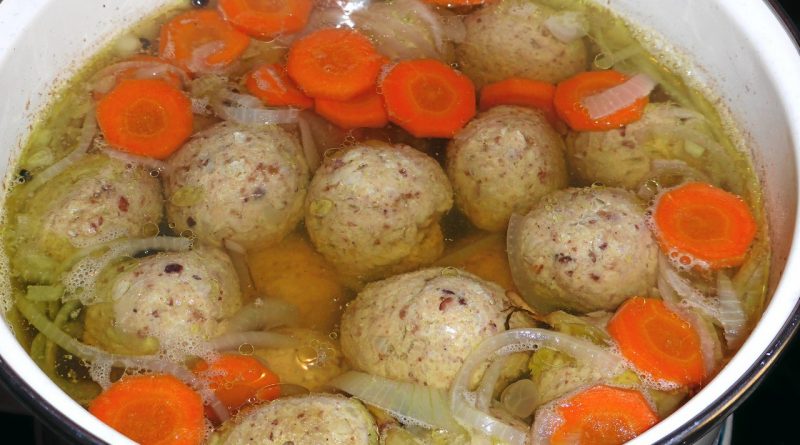 Instruction
Cooking time 1 hour 40 minutes
Gondi – meatballs made from hummus and chicken meat
In a large and deep saucepan, heat the olive oil. Add the seeds and fry over medium heat on all sides for about 10 minutes. Then we also put the onion, carrot, lime, parsley (in a bundle tied with a thread), 10-12 peas of black pepper, turmeric and a teaspoon of salt. Pour in one and a half liters of water and bring to a boil. On low heat, cook under the lid for about 1 hour. The finished broth is filtered through cheesecloth. We won't need any more bones and vegetables. Lime is returned to the saucepan.
Put all the ingredients for the gondi in a bowl and mix well with your hands soaked in water. We form 16 balls from the resulting minced meat (the weight of one ball is about 1.06 oz).
Bring the broth to a low boil and add the beans here. Cook under a barely opened lid for about 20 minutes. Then gently drop the gondi into the broth and cook for the next half hour. Remove the lid and continue to cook for another 15 minutes, until the soup becomes fragrant and thick (during cooking and if necessary, you can add a little water).
We spread the gondi on plates and pour the broth with beans. Sprinkle with lime juice and garnish with coriander leaves. Bon Appetit!