Vertical gardening as a way to create a unique composition of landscape design has long conquered the hearts of many amateur gardeners. Secrets of vertical gardening as a landscape design composition.
(1) – "Our data support the notion that active interaction with indoor plants can have positive effects on human stress response mediated by cardiovascular activities. These physiological benefits may result from multiple natural stimuli acting on the senses of vision, hearing, touch, and smell; this effect is also seen in forest therapy research."
Why do you need vertical landscaping?
Secrets of vertical gardening as a landscape design composition.
Basically, vertical gardening has, of course, a decorative function. There are a few practical benefits of climbing plants. However, the decoration of facades and vertical structures pursues different goals.
Zoning of space
In classical landscape design, there should be a division of the zones of the plot into an economic part and a place for recreation. Various constructions are used to create the border: metal mesh, wooden grilles, plastic screens, etc. The green wall built on the plot gives the garden a special beauty and charm.
Landscaping of buildings
This kind of decoration of cottages and private houses is very popular. Nevertheless, the facade, covered with ivy or wild grapes, is an amazing decor. In addition, the greenery perfectly hides the structural and external shortcomings of the building.
Creating a microclimate
If you use vertical landscaping in a complex way and are not limited to the facade or the wall of the house, then you can create a unique natural background on the site. In the warm season, you can always find a pleasant shade and plunge into the desired coolness. The green screen creates additional protection from noise and dust, and the humidity level in shaded areas is always higher than in the open area.
Constructions for vertical gardening
. Secrets of vertical gardening as a landscape design composition. 
It is not difficult to create the necessary support for plants or place them in the form of a pleasant composition. However, you need to know what the main types of structures for vertical landscaping are used.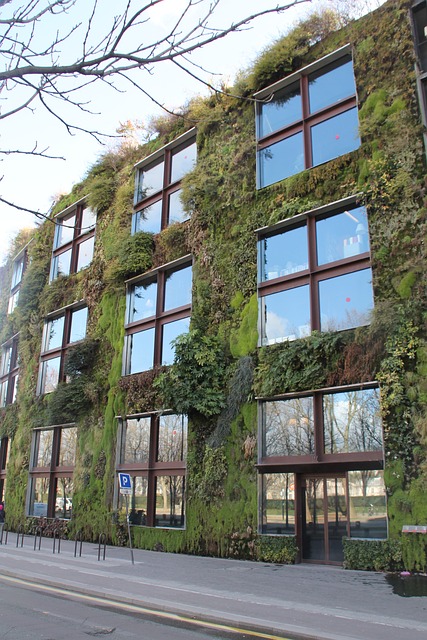 #1. Hanging pots, flowerpots, and containers
An original and fresh version of vertical gardening – suspended structures and "hanging gardens". Boxes with shelves, longitudinally sawn pieces of plastic pipes – any container will do for growing plants. Ampel plants feel especially good in such conditions.
#2. Hedge
An ordinary fence or a screen can be used as support. These light and strong walls let in enough light and at the same time create a pleasant twilight. Especially well in the role of a hedge are wild grapes, ornamental beans, and any kind of vines.
#3. Arches
No one will be surprised by this kind of decor – arched structures are used quite often and not only for vertical gardening. Several arches that border the path on the site visually increase the space, creating a "tunnel effect". They imitate a wild corner where the colors of nature are rampant. For the decoration of arches, climbing roses are best suited.
The arch can be rectangular, square, or round in shape, and Gothic (elongated) ceilings look original. When gardening, the basis of the design is often large shrubs and trees. The branches entering the structure are trimmed, forming the decor. Curly crops are used to give accents. The weaving views are lifted using a grid.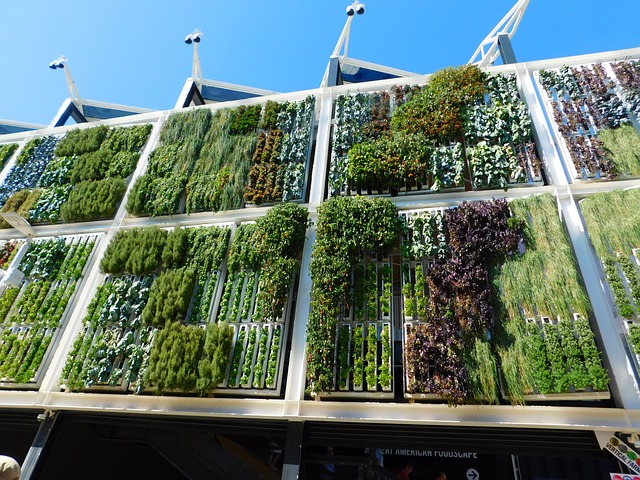 #4. Decorative pergola
To create vertical landscaping, not only improvised structures are used, but also specially manufactured for these purposes. Pergola is a readymade option that looks great on any site, combined with arches. The traditional version of the decoration of the pergola with climbing roses has become traditional.
The element is often installed over garden paths, creating an imitation of the tunnel effect. A canopy model with solid walls and a solution in the form of a visor is used to protect from the sun. The structure in the form of a screen is suitable for fencing the recreation area from prying eyes.
Beams, struts, and crossbars are connected in the form of a light gazebo. The choice of construction material for vertical landscaping depends on the design of the site. Traditionally, the pergola is made of wood (beams, boards, and slats). If the paths in the garden are paved with wild stone, then the texture is repeated on decorative support.
A mesh is stretched on metal structures from pipes. Steel models are often combined with wooden bars and lintels. The roof is placed in a horizontal position. The options with an inclined upper overlap look original.
Wall elements of landscape design are adjacent to the buildings, creating the effect of a decorative entrance. Single solutions in the garden become the dominant components. Flower beds and flower beds are "collected" around the structure. Not only vines are grown on supports, but also crops with unusual foliage, and inflorescences.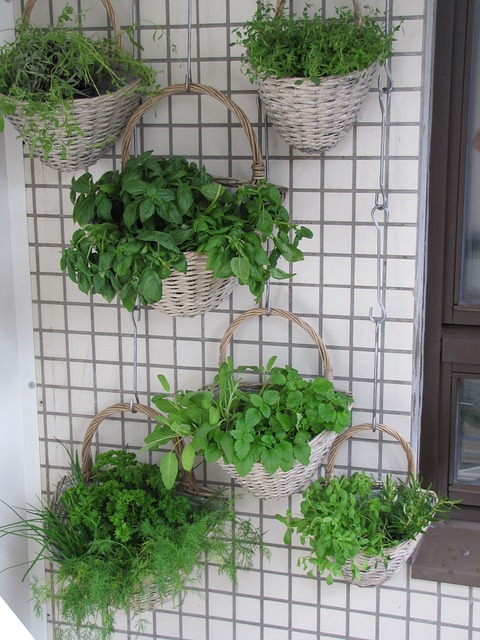 #5. Vertical flowerbed
You can assemble a small tower for landscaping from any unnecessary containers. Usually, it is obtained from containers installed in three tiers. In a vertical flowerbed, any plants are grown, including ample, fern, spicy herbs, vegetables, herbs, etc.
And, of course, the facade of the building itself can act as a support for plants. Plants of self-hooking varieties require special support or small baskets.
The best plants for vertical gardening
Climbing plants are mainly used for vertical gardening. Their advantage is that with a small depth of the root system, climbing plants cover a considerable space in height and width. They grow quite quickly and with their help, it is possible to green large objects in a short time. Plants for vertical gardening are selected depending on the climatic conditions of the area where it is carried out. Drought–resistant and light-loving plants are planted on the southern side, and moisture-loving and shade-tolerant species are planted on the northern side.
What should I pay attention to when gardening?
Secrets of vertical gardening as a landscape design composition.
When vertical gardening, several important points should be taken into account:
liana-like plants often destroy the floors of buildings and other details of buildings;
when landscaping balconies and windows, it is better not to create a solid green wall from climbing plants, because in this case less light and air enter the house;
when planting arbors or pergolas vertically, climbing plants are used that cling to the support with tendrils and wrap around it. Along the way, you can tie up the stems, thus creating a cool zone and closing individual sections;
the surface for plants clinging to the walls with suckers or roots should be rough. If the wall is smooth and level, you need to install special supports on which the samples will climb;
Planting and care of climbing plants
To create vertical landscaping, a set of measures should be carried out:
the soil for climbing plants should be nutritious. Usually, the layer of land adjacent to the house is devoid of fertile properties. In this case, mineral and organic fertilizers should be applied.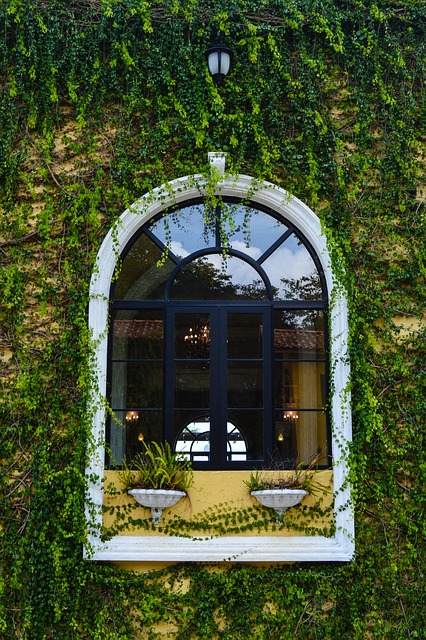 when gardening the balcony, also use plants planted in the soil near the house. Lift the branches of the vine to the window or balcony using a fixed cable.
plants are planted in the usual way. Care is reduced to simple measures: weeding from weeds, loosening the soil, and regular watering;
in spring and summer, plants are fertilized.
as the shoots grow, they are distributed evenly over the entire surface of the supports. Thickened places are thinned and excess shoots are removed.
Vertical gardening is a fashionable and modern way of decorating the garden and the buildings located in it. It helps to hide the shortcomings of the building and reliably cover it with a natural green carpet.
Vertical gardening is a design technique that will help to update the house territory. For a harmonious composition, perennial and annual crops are used. A properly designed green structure will become a bright detail of the landscape.
(1) -Interaction with indoor plants may reduce psychological and physiological stress by suppressing autonomic nervous system activity in young adults: a randomized crossover study. Min-sun Lee, Juyoung Lee, Bum-Jin Park, and Yoshifumi Miyazakicorresponding author.