Making cosmetics with your own hands makes it possible to use the most suitable active ingredients for your skin type, which will make a face cream or body milk as healthy and effective as possible. making moisturizing balms at home.
We will talk about how to make wonderful skin care products with your own hands. Lovers of natural home cosmetics will love these moisturizing balms, which are especially good for spring and summer.
#1. Balm with marula oil
This balm has a great effect on the skin, as it combines the antiseptic properties of chamomile oil, the soothing effect of ylang-ylang, moisturizing and rejuvenating properties of marula oil.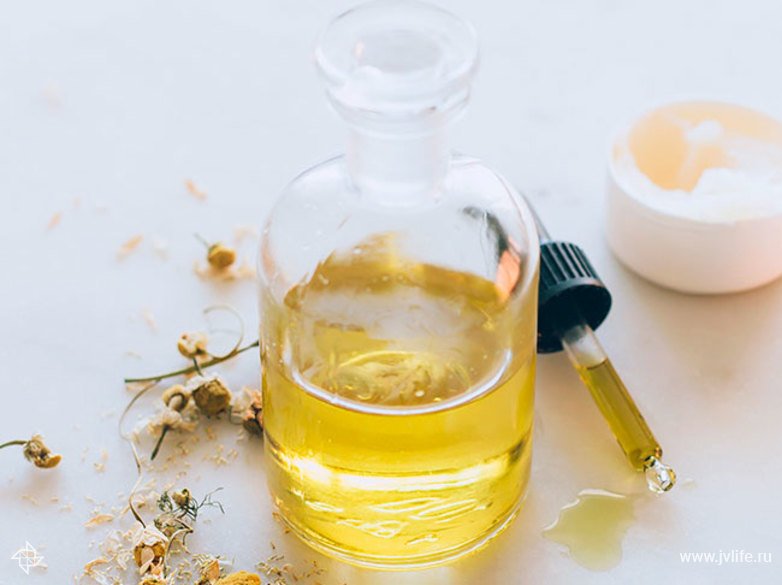 Ingredients:
Marula oil 2 tablespoons
Beeswax 1 teaspoon
Ylang-ylang essential oil 3 drops
Chamomile essential oil 2 drops
Instruction:
Cooking time 15 minutes
Melt beeswax and marula oil in a water bath. While melting the ingredients, stir them constantly.
Allow the wax and marula oil to cool slightly, then add ylang-ylang and chamomile essential oil to them. Mix it up.
Place the balm in a container with an airtight lid. Keep it in the refrigerator. Regular use of this product will make the skin soft and moisturized.
#2.Melting jasmine body balm
. making moisturizing balms at home.
A product with a truly melting texture and a deep floral-citrus aroma. A great option for body care after a bath. Softens and nourishes the skin and promotes the restoration of the lipid barrier. The balm can also be used for massage.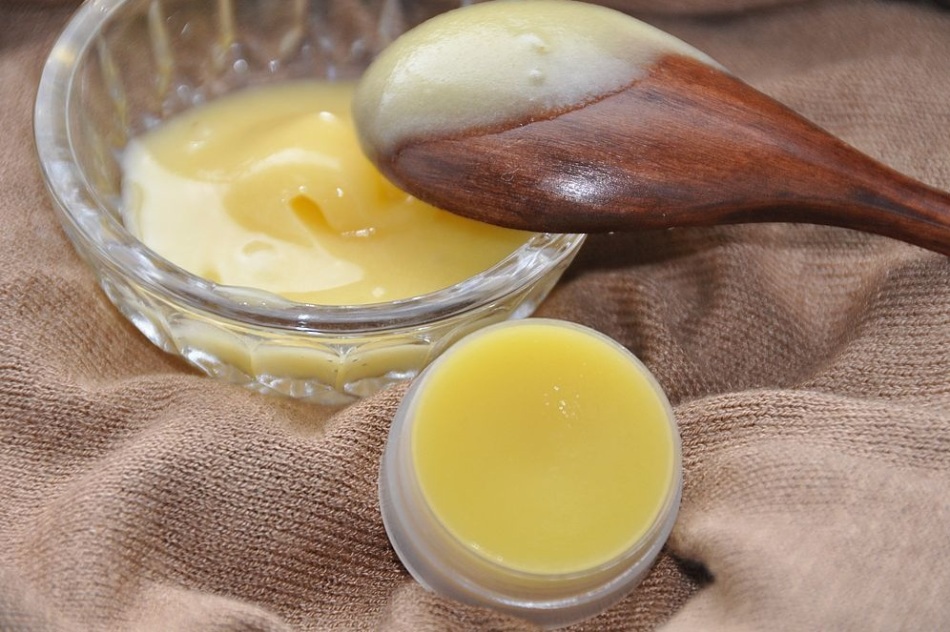 Ingredients:
Phase A
Cocoa butter 2 tablespoons
Shea butter (unrefined, handmade) 2 teaspoons
Argan oil 3 teaspoons
Phase B
Bergamot oil (without bergapten) 4 drops
Lemon oil 5 drops
Patchouli oil 2 drops
Jasmine oil( absolute) 4 drops
Instruction:
Cooking time 10 minutes
Melt the solid oils in a water bath. Add argan oil and warm up the oil mixture to a transparent state. Mix with a glass stick.
In the slightly cooled phase A, add the pre-prepared jasmine absolute (diluted in 10% concentration) and essential oils. Mix it up.
Pour the finished product into a clean jar, and store in a cool place for 3-6 months.
Sterilized dishes and tools should be used immediately. If you are going to store them, then they should be placed in sterile bags or in an airtight sterile container with a lid. Use for 3 days.
At home, it is almost impossible to get close to the conditions of the laboratory, but it is necessary to secure the entire process of work as much as possible. Therefore, it is advisable to additionally use a disposable medical mask, protective cap, and gloves, and cover the work surface with disposable sterile wipes.
#3. Oil body balm
. making moisturizing balms at home.
In the cold season, after an active sun or when the skin constantly requires "special" care, it is necessary to give it maximum nutrition and recovery. With regular use, you will soon forget about redness, peeling, and tightening. A thin or thick layer of the balm is applied to clean the skin (according to the needs of the skin). Excess oil can be soaked with a napkin.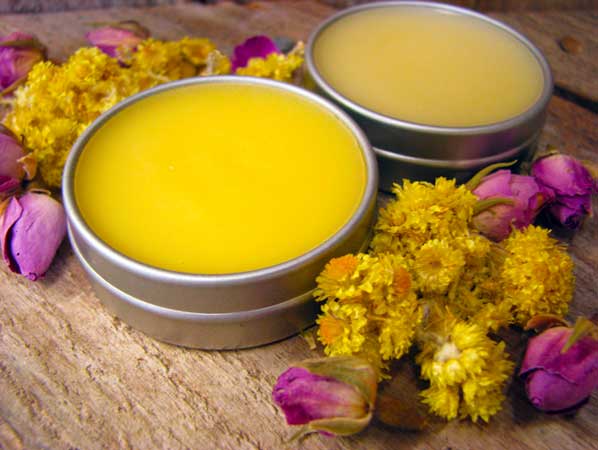 Ingredients:
Phase A
Linseed oil (unrefined) 1 teaspoon
Kupuasu butter 2 teaspoons
Shea butter (unrefined, handmade) 1 teaspoon
Coconut oil (unrefined, organic) 1/2 teaspoon
Unrefined avocado oil 1 teaspoon
Phase B
Geranium oil 1 drop
Carrot seed oil 3 drops
Backgammon oil (organic) 2 drops.
Instruction:
Cooking time 15 minutes
Melt the cupula, shea butter, and coconut oil in a water bath. Then pour in the remaining oils and, after cooling slightly, drip essential oils. Stir thoroughly and put in a clean jar, which should be stored in a cool place for up to two months. Sterilization of instruments and containers.
#4. Tonic with rose and geranium oil
This tonic is able to restore brightness and elasticity to dull and tired skin since rose has a toning and rejuvenating effect, and geranium oil is a natural antidepressant and, in addition, has antiseptic properties.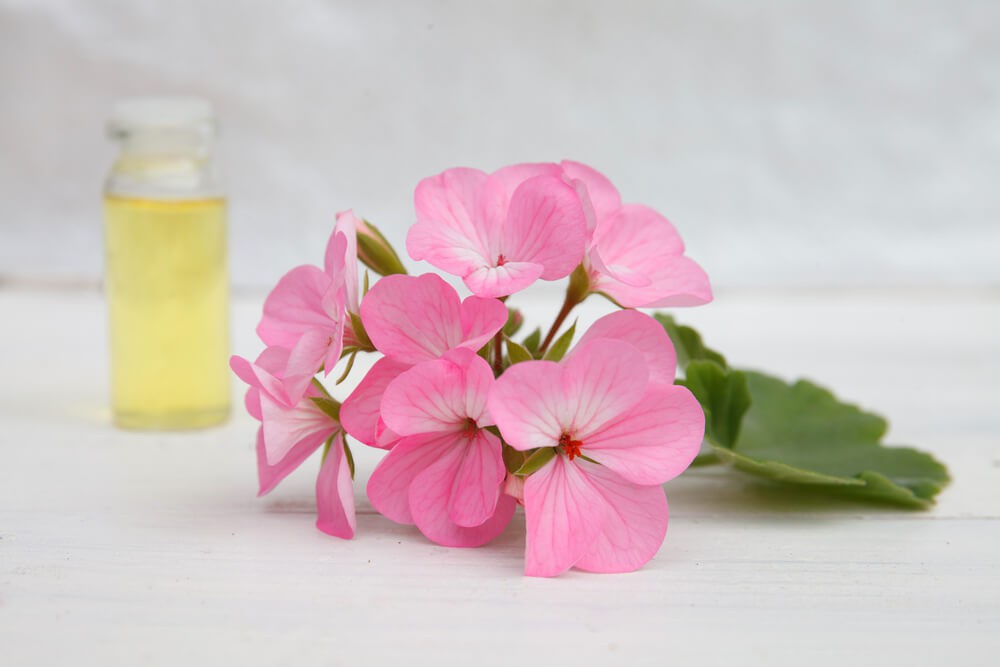 Ingredients:
Dried rose buds 1/2 cup
Boiled water 2 cups
Geranium essential oil 2-4 drops
Instruction:
Pour half a cup of dried rose buds with 2 cups of hot boiled water. Let the water stand for 2-3 hours, then, to get rid of the buds, pass it through a filter or through gauze.
Add 2-4 drops of geranium essential oil to the rose water and mix.
Pour the tonic into a spray bottle. Keep the mixture in the refrigerator.
#5. Night cream with aloe vera
. making moisturizing balms at home.
This night moisturizer combines the healing properties of aloe vera, the rejuvenating properties of vitamin E, the nutritional properties of jojoba oil, and the soothing effect of lavender oil. A Glycerin base will provide skin hydration.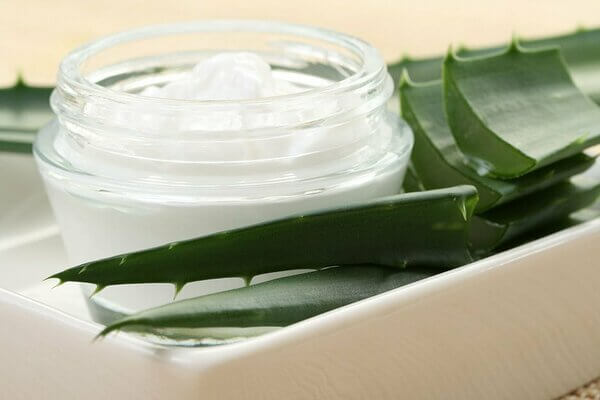 Ingredients:
Aloe vera gel 1/4 cup
Vegetable glycerin 2 tablespoons
Jojoba oil 1 teaspoon
Vitamin E oil-based 3 drops
Lavender essential oil 3 drops
Instruction:
Mix aloe vera gel with vegetable glycerin, jojoba oil, oil-based vitamin E, and lavender essential oil. Mix it up. Place the mixture in a jar with a dispenser. Apply the cream to clean the skin in the evening before going to bed.
Natural compositions of essential oils in the cream will not only give it a pleasant aroma but also have an anti-inflammatory, antimicrobial, antifungal, soothing, or stimulating effect.