"Why am I getting better?» Almost every woman has asked herself this question at least once in her life. 10 reasons for weight gain Healthy eating is easy!
Here are the 10 most common reasons why weight grows quickly, but does not hurry to leave
1. You are on a diet.
Or they used to sit: they excluded sugar, flour, counted calories, tried fashionable keto. And you overeat with the very foods that you have forbidden yourself. Any restriction is not eternal, failure is almost inevitable. To break down is to overeat. Why is this happening?
Our hunger is controlled by an ancient part of the brain – the reptilian mind. It does not know the desire to lose weight in order to meet any standards. He is responsible for survival. And with any restriction, it includes both the energy conservation mode (slows down the metabolism) and the food search mode.
So forget about willpower! She doesn't work here! Your ancient mind is looking for food, sooner or later it finds it, and here every calorie will be stored for the future.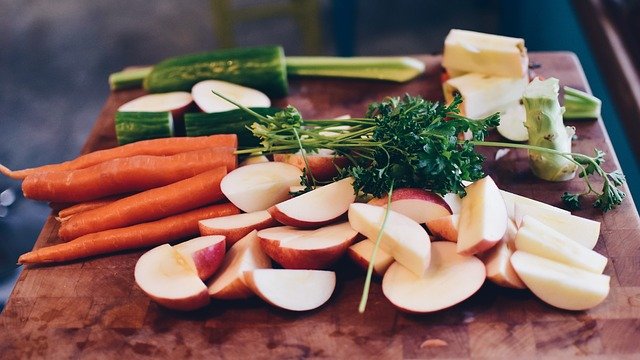 2. You are tired, very busy, and responsible on several fronts at work and at home.
The only chance to relax is to sit down at the table with a cup of coffee and a cake. This is your legitimate opportunity for respite, which even a capricious husband does not object to, and the children usually know-mom drinks coffee, do not touch her.
3. You are anxious.
For the future, for children, parents, work, relationships. Food helps to cope with anxiety.
Anxiety is generally an unpleasant feeling. It is usually felt in the body as a lump in the pit of the stomach. It's like a feeling of hunger, the same pulling. I really want to eat it.
4. You are sad.
A great way to survive sadness is to lie down on the sofa with a bucket of ice cream. You may not realize that behind the sadness there is some very important need for you – for love, care and understanding.
5. You are annoyed.
Everyone wants something from you. My husband needs to iron his shirt, my mother should not forget to call and remind her about the visit to the dentist, collect Legos with the children and do homework. And then there is the boss (requires a report on time) and friends (offended by inattention).
You are a good mother, wife, daughter, friend, and employee. And good girls don't get mad at their loved ones. They hide their irritation deep inside and eat it with crunchy nuts and crackers.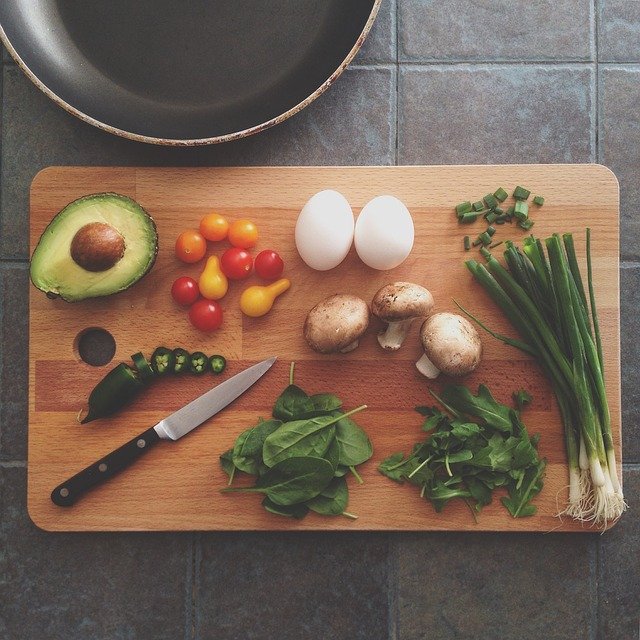 6. You do not like your body, you are shy to undress on the beach and in the pool.
Body shame makes you go on a diet. But the willpower is not enough for long, you break down, hate yourself even more and eat up unpleasant feelings.
At the center of any eating disorder is always anxiety, fear of getting better, and body shame. They are the ones that make you go on a diet. The breakdown makes you even more anxious and ashamed. And so on in a vicious circle.
7. You can't get past the food.
The sign of a CAFE, the aroma of fresh bread, a treat at work – for you, this is an excuse to eat even without feeling hungry. You eat and don't notice it if the food is just sitting on the table. Someone forgot a bowl of chocolate-covered halva, and all the candy flew in 5 minutes.
8. You love companies, parties and feasts. 10 reasons for weight gain Healthy eating is easy!

Do not miss home gatherings and grandma's pies. At the common table, you eat a lot, try everything and do not notice that you have overeated. If someone in the restaurant ordered a fifth pizza (branded, special), you will definitely try it. If everyone decided to take another cocktail and coffee with tiramisu-be sure to join. It is not in your rules to miss the gastronomic joys!
9. Traditions are sacred to you.
The traditions of the feast are also sacred. You are generally a fan of food. The best leisure time for you is tasting new dishes, the best trip is a food tour. You enjoy food as an adventure, for you food is creativity and relaxation.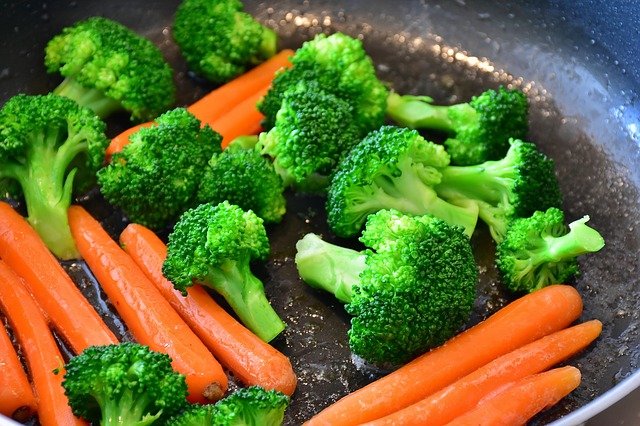 10. You don't know when you're hungry.
You don't feel full. Do not understand that the stomach is already full and you need to stop. So you overeat without noticing it. Sometimes you spend the whole day at work and don't feel hungry, and in the evening you can't remember what you ate during the day. You throw yourself on the food and do not understand when satiety comes.
Did you recognize yourself at least in one point? This is an occasion to take a closer look at your needs. Do not blame yourself for the lack of willpower, do not scold for the gained pounds. And treat yourself sympathetically, as a close person, and seek help from a psychologist who works with eating behavior.
If you don't like your relationship with food. You think about controlling your appetite most of the day. Your dissatisfaction with your body prevents you from living a full life, realize that your problem is not a lack of willpower and not promiscuity. You can gain weight for various reasons. And often, to cope with this, you need professional help.
Transition to a healthy diet
I have never had so little time to prepare a meal as after switching to a healthy diet. It's all about techniques, experience, and having a good supply of healthy foods in your home! And the main thing is the desire to learn how to cook healthy food. And it is also important: a home-made dinner with healthy food will save not only your health, but also your money!
Healthy Dinner Recipes
. 10 reasons for weight gain Healthy eating is easy!
Chicken and carrot meatballs and quinoa salad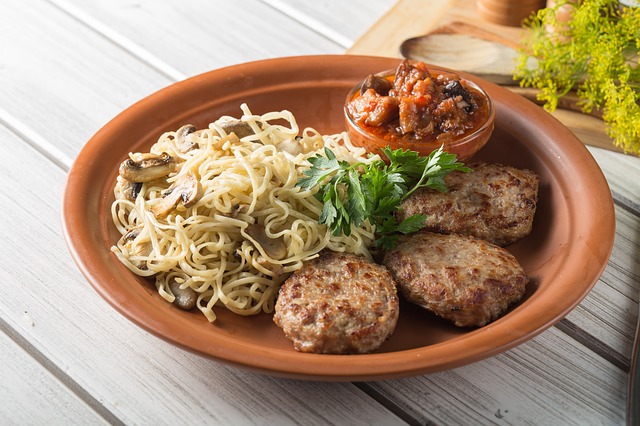 Ingredients:
Minced chicken 17.64oz
Carrots (Grated on a coarse grater) 17.64oz
Large onion 1 piece
Breadcrumbs 1 tablespoon
Herb mixture 1 tablespoon
Salt, pepper to taste
Parsley 1 bunch (to taste)
For a warm salad:
Quinoa cereals (can be replaced with brown or brown rice, pearl barley) 2 cups
Cooking water 4 cups
Dried tomatoes (can be replaced with fresh ones) 3.53oz
2 bell peppers 2 pcs
Olives from a jar 3 tablespoons
Red onion 1 piece
Extra virgin olive oil (cold pressed) 3 tablespoons
Red balsamic vinegar 1 tablespoon
Mint 1 tablespoon
salt and pepper to taste
Instruction:
1. In a bowl, mix the minced meat, seasonings, grated carrots and onions, breadcrumbs, finely chopped parsley. Season with salt and pepper. In a frying pan, heat the olive oil and fry the meatballs in it (spread with a teaspoon, forming small cutlets). The frying time is about 10 minutes.
2. Wash the grits and cook according to the instructions in salted water (10-30 minutes-depends on the type of grits). Finely chop all the vegetables (except the olives). When the cereal is ready, drain the excess water from it and pour it into a large bowl. Mix with vegetables, olives and season with oil and vinegar. Season with salt and pepper.
That's it! So much for dinner. 30 minutes. Very healthy, diverse, not boring.
Vegetable soup
There are also many variations of this soup! Take vegetables in season. This is the best guarantee of taste. And if there is homemade broth. If it is not there, then broth cubes will do. You can use eco-cubes.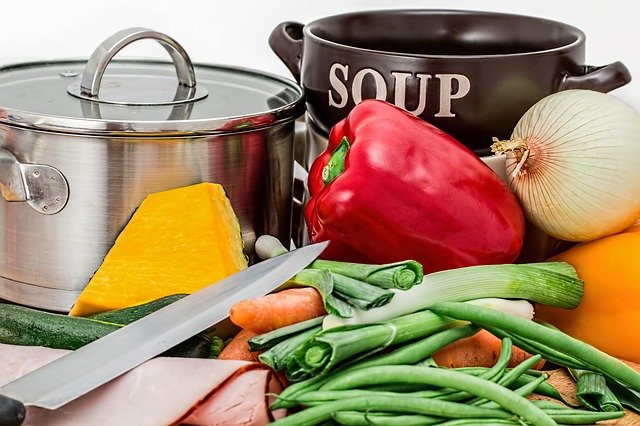 Ingredients:
Large potato 1 piece
Large tomato 3 pieces
Large onion 1 piece
Garlic 3 cloves
Celery 3 stalks
Carrot 2 pieces
Cauliflower 1/2 head
Dry beans  5.29oz
Basil 2 tablespoons
Olive oil 3 tablespoons
Vegetable broth 6 cups
Instruction:
In a large saucepan in olive oil, fry the coarsely chopped garlic, finely chopped onion and carrot with celery for 3 minutes over medium heat. Pour in the broth and bring to a boil. Add the finely chopped potatoes, reduce the heat.
Dry beans are pre-soaked in water overnight before cooking and cook separately in salted water. After 5 minutes, add the finely chopped tomatoes, cauliflower and beans with basil. Let it simmer under the lid for about 10 minutes. Before serving, drizzle with olive oil directly on the plates. Serve as desired with black wholegrain bread. It's simple! Another hearty, simple and healthy dinner is ready. Bon Appetit!