Stewed, boiled, baked, fried, pickled – this is only a small part of how quickly you can cook cauliflower as a snack. However, in addition to all this, you can cook a dozen different dishes from it, from the simplest, but delicious salads and soups to exquisitely exotic side dishes and not only. 3 healthy and very tasty recipes from cauliflower.
How is this cabbage healthy for the body? It helps to strengthen blood vessels, normalize the work of the digestive organs, improve hematopoiesis. Cauliflower is able to rejuvenate cells and prevent their deformation, stimulate metabolism, improve heart function.
This cabbage can be used for weight loss. First, it is low-calorie. Secondly, cabbage cleanses the intestines well. Thirdly, it adjusts the digestive and accelerates metabolic processes. Fourth, the vegetable has a slight laxative effect. Fifth, it contains tartronic acid, which helps to break down fats faster. That is, losing weight with this cabbage will be very effective.
How should I eat the product? Of course, you should not fry cabbage in batter, but you can cook diet soups, cook vegetable stews, bake cabbage. It is also useful to use fresh cabbage. It goes well with many vegetables and herbs, so it is recommended to make salads during weight loss.
How to choose high-quality cauliflower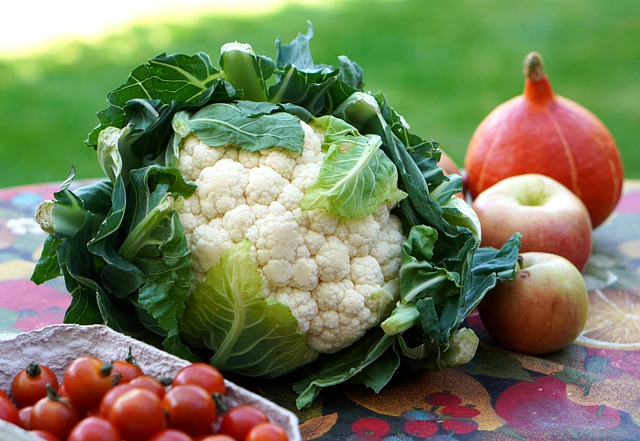 When it comes to buying cauliflower, look for cauliflower that is tightly packed, its pieces are tightly pressed together, and do not open. While most cauliflower is found in white, other types, such as purple, yellow and green cauliflower, can be found in some parts of the world, and they are just as nutritious.
In fact, it is believed that there are more than 80 different types of edible cauliflower for sale around the world!
No matter what color or type you choose, look for a uniform texture and color throughout the cauliflower head and without blue or colored spots on the cauliflower head. It is best to use cauliflower for three to seven days after purchase, if possible, to ensure that its nutrients are preserved.
Raw cauliflower is stored in the refrigerator for longer than cooked cauliflower (about one week), so store it in a dry container or plastic bag, if possible, along with a paper towel to absorb moisture.
1.Stuffed cauliflower. 3 healthy and very tasty recipes from cauliflower.

And for lovers of stuffed vegetables, we have a special recipe in store. Cauliflower with minced meat and cheese crust is absolutely delicious!
Ingredients:
Designed for 4 servings
Large cauliflower 1 head
Minced meat ( any to your taste) 17.64oz
Large white onion 1 pc
Eggs 1 pc
Fat semi-hard cheese 5.29oz
Salt to taste
Chili pepper flakes to taste
Spicy herbs 1 teaspoon
Olive oil 1 tablespoon
Microgreen parsley for decoration 2 tablespoons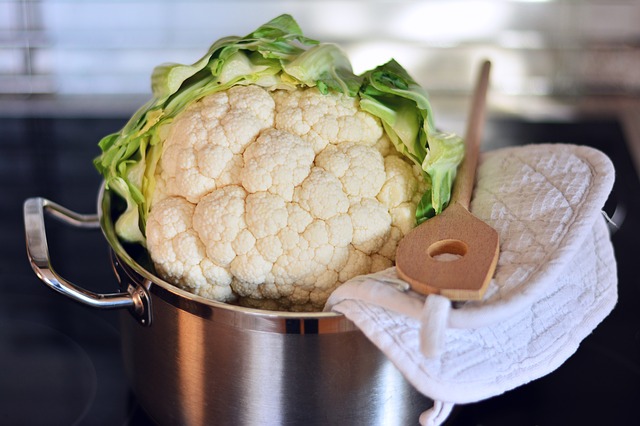 Instruction:
Cooking time is one hour
Wash the cabbage under cold running water, cut off the leaves and the stalk.
In a large saucepan, pour a couple of cans of water, bring to a boil. Add a little salt.
Carefully place the cabbage head in boiling water. Then reduce the heat to medium and cook for about five to six minutes. Transfer the finished cabbage to a dish and
let it cool. Peel the onion and grate it on a fine grater. Transfer the minced meat to a bowl, add the grated onion.
Season with salt and chili pepper. Mix it up. Carefully pushing the inflorescences apart, stuff the cabbage with the resulting filling. Put the head in a baking dish, pre-greased with oil. Place in a preheated 356F oven for thirty minutes.
Then get the cabbage and pour the eggs. Season with dried herbs mixed with a small amount of olive oil. Sprinkle grated cheese on top. Place in the oven for twenty minutes. Before serving, sprinkle with microgreen parsley.
2. Cauliflower puree. 3 healthy and very tasty recipes from cauliflower.

Light, tender, airy-cauliflower puree can be served as an independent dish with croutons or crackers, or as a side dish to meat, mushrooms, fish or baked vegetables.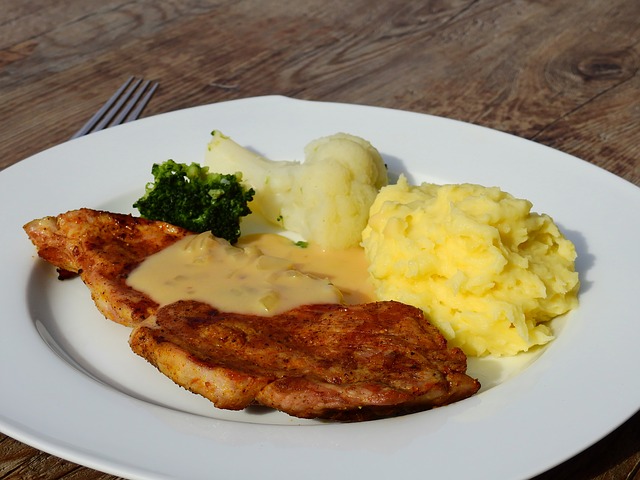 Ingredients:
Designed for 2 servings
Cauliflower 1 small head;
Medium fat cream 1/2 cup;
Salt to taste;
Ground pepper to taste;
Butter 2 teaspoons
Microgreen parsley for decoration 1 tablespoons
Cooking method:
Cooking time 30 minutes
Wash the cabbage, cut off the leaves and the stalk. Send it to boiling slightly salted water. Bring to a boil. Reduce the heat, cook for ten to fifteen minutes.
Then put it on a plate, cool slightly, disassemble the inflorescences. Transfer to the bowl of a blender. Pour in the cream, add the butter, season with salt and pepper.
Beat until smooth.
Before serving, spread out in portions, decorate with microgreen parsley.
3.Cauliflower pizza. 3 healthy and very tasty recipes from cauliflower.

If you do not know how to teach your husbands and children to eat cauliflower, then this recipe will be a small hint in such a difficult matter. All you need is to cook a pizza!
Ingredients:
Designed for 4 servings
Cauliflower 1 small head 17.64oz
Dried herbs 2 teaspoons
Salt to taste
Ground black pepper to taste;
Eggs 1 pc
Cherry tomatoes 8 pcs
Ham 5.29oz
Large mushrooms 3 pcs
Hard cheese 3.53oz
Microgreen dill for decoration 1 tablespoon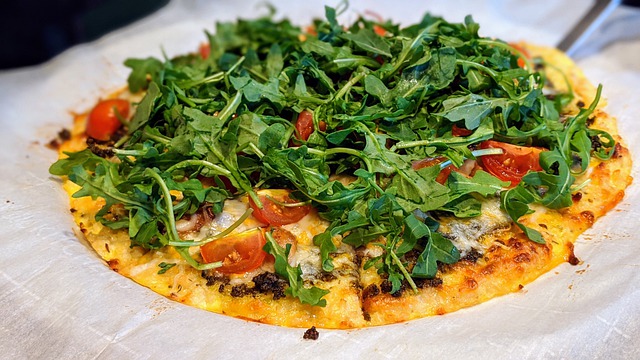 Cooking method:
Cooking time 30 minutes
Wash the cabbage under cold running water, cut off all the leaves and the stalk.
Dry well with paper towels. Grate on a coarse grater and transfer to a colander or sieve.
Gently squeeze out the excess liquid and put it in a bowl. Add eggs and a couple of tablespoons of grated cheese. Season with salt and pepper and mix until smooth.
Put the resulting dough in a thin layer on a baking sheet covered with parchment paper. Cut the ham into strips.
Wash the mushrooms, clean them if necessary, and dry them. Cut into slices.
Wash the tomatoes and cut them into slices of medium thickness.
Put the pizza filling on the dough: ham, mushrooms, tomatoes.
Sprinkle grated cheese on top.
Place in a preheated 356F oven for 10 minutes (or until a light brown crust forms on the dough and cheese). Remove from the oven and garnish with dill microgreens. Bon Appetit!