Zucchini is a wonderful product for a healthy kitchen. Especially for those who have children in the family. Zucchini has a neutral taste, so they can be improved: Amazing recipes of zucchini dishes.
Almost any sauce for pasta;
cutlets and meatballs;
homemade cakes (and even bread!).
To make the zucchini less noticeable, just grate them on a fine grater and add them to the above dishes.
By the way, that's what zucchini is useful for:
They contain vitamin A and beta-carotene (the latter is needed for vision and protection from age spots)
are rich in vitamin K1 — which is important for blood clotting
they also contain folic acid and a lot of potassium. The latter is necessary for the normal functioning of the heart and participates in the regulation of acid-base balance in the body.
In general, feel free to include zucchini in your diet and be healthy! And my recipe for pancakes with zucchini will help you.
Recipes with zucchini are for every taste: they are salted and pickled, fried and stewed. Savory snacks, soups, pancakes, stews, salads — this is an incomplete list of what you can cook from zucchini. Cooking zucchini is also convenient because zucchini easily absorbs different flavors.
Now let's talk about how to cook zucchini deliciously. A very popular and delicious zucchini dish is stuffed zucchini. There are a lot of ways and recipes to cook stuffed zucchini: with rice, meat, and mushrooms. There are a lot of options for what to cook from zucchini quickly. Firstly, these are fried zucchini.
Many people like to use them with garlic and mayonnaise. A few words on how to cook zucchini with garlic. Circles of zucchini are fried in flour, sprinkled with herbs, crushed garlic, and watered with sour cream or mayonnaise. It turns out very tasty and satisfying, but few people like fried zucchini. The recipe for such zucchini will take you really little time. Another interesting option that you can cook from zucchini quickly is to make pancakes from zucchini.
There is another advantage that zucchini dishes have. Zucchini recipes are suitable for those who want to lose weight because zucchini is low in calories. Zucchini diet dishes are prepared without meat and with a minimum of fat. Zucchini can be baked, pancakes can be cooked. Popular dishes from zucchini and eggplant are various twists in the marinade.
#1. Zucchini pancakes
. Amazing recipes of zucchini dishes.
The amount of flour and flakes will be different for everyone — since the varieties of zucchini and the amount of water in them vary. The recipe indicates the approximate amount of these ingredients.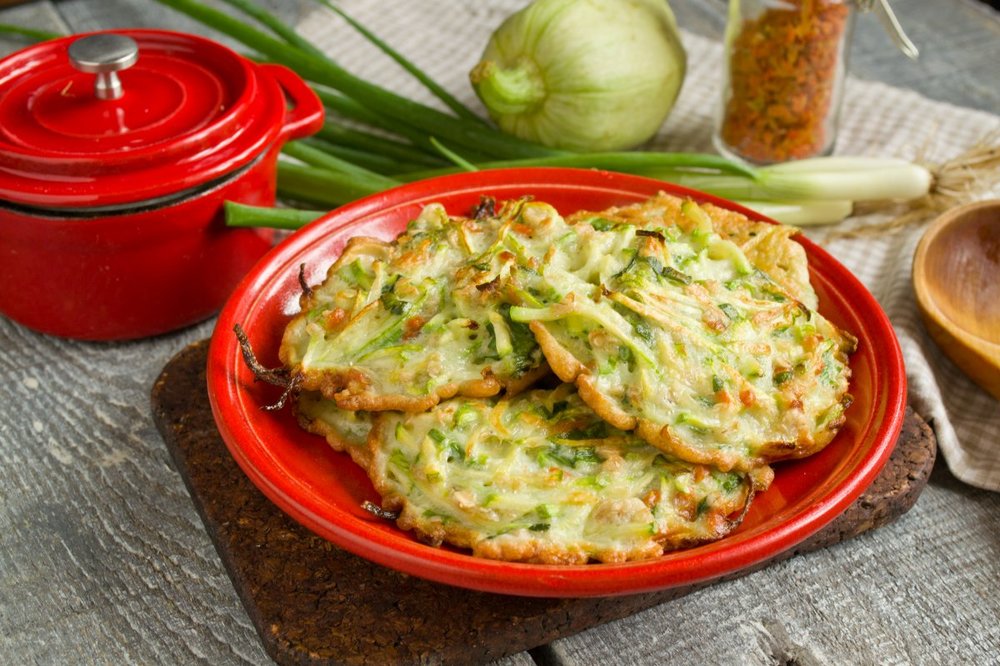 Ingredients (for about 14 pancakes, the amount will depend on the size):
Large potatoes 2 pcs
Medium squash 1 piece
Eggs 3 pieces
Oat flakes (you can take gluten-free) 5 tablespoons
Buckwheat flour (or other gluten-free) 6 tablespoons
Dill 1 bunch
Garlic 3 cloves
Dry parsley 1 teaspoon
Salt and freshly ground black pepper — to taste
Oil for frying (unrefined!).
Instruction:
Cooking time 20 minutes
Peel the potatoes and grate them on a coarse grater.
Rub the zucchini on a grater, but together with the peel.
Add the eggs and garlic squeezed out by the garlic press.
Mix well and add finely chopped dill, all dry spices, oat flakes, and flour.
Mix well and let the "dough" stand for 5 minutes — the zucchini will give water during this time.
If the "dough" turns out to be too liquid, then add more flour and/or oat flakes: There should be no water in the dough after mixing, and we use flour together with flakes as a thickener.
Heat the oil in a frying pan. You can use cold—pressed rapeseed, olive, or sunflower, as well as ghee – but with the latter, the taste will be slightly different.
On medium heat, bake zucchini pancakes, spreading them with a tablespoon in a frying pan. It is better to make pancakes flatter — so they fry faster and better without burning. Fry on medium heat from 2 sides until tender. That's it, the squash pancakes are ready! Enjoy your meal!
#2. Zucchini salad with cashews
. Amazing recipes of zucchini dishes.
A very simple but delicious salad. — zucchini salad with cashews. Summer and autumn are the season! Salad preparation will take no more than 15 minutes.
Fresh zucchini is perfect for almost any salad. They can also replace cucumbers. And yes, I didn't make a mistake: cooking or frying zucchini is not necessary at all. It is raw zucchini that is best suited for salads.
By the way, the salad does not have to be classic at all — from cold ingredients.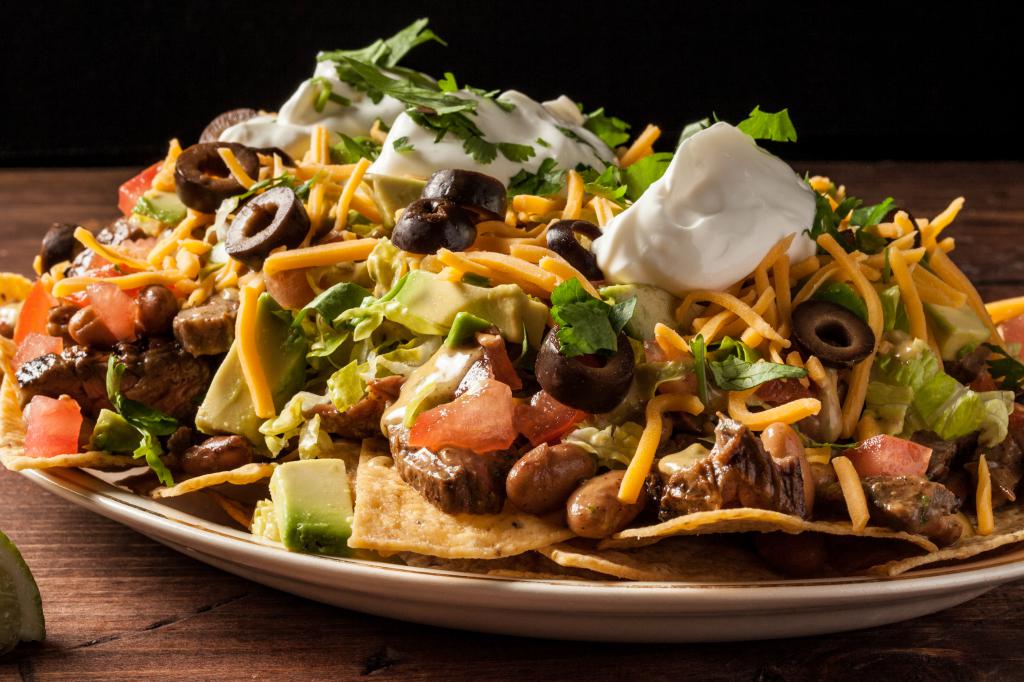 Ingredients for 4 people:
Large zucchini 2 pcs
Fennel 1 piece
Garlic 4 cloves
Cashew nuts 4 tablespoons
Parsley 1 bunch
Onion 1 piece
Olive oil 2 tablespoons
Salt and pepper to taste
Instruction:
Cooking time 15 minutes
Cut the zucchini into medium-sized cubes. Cut the fennel and onion into small slices. Finely chop the garlic with a knife. On medium heat, fry the onion, fennel, garlic, and zucchini until transparent. In a separate dry frying pan, fry the nuts for 3-4 minutes so that they do not change color. Finely chop the parsley. Mix all the vegetables with oil, salt and pepper. Sprinkle with parsley and cashew nuts before serving. Zucchini salad with cashews is ready. Enjoy your meal!
#3. Zucchini casserole
A casserole of zucchini and tomatoes is similar to a vegetable pizza with cheese. And preparing a zucchini casserole with tomatoes and cheese is easy!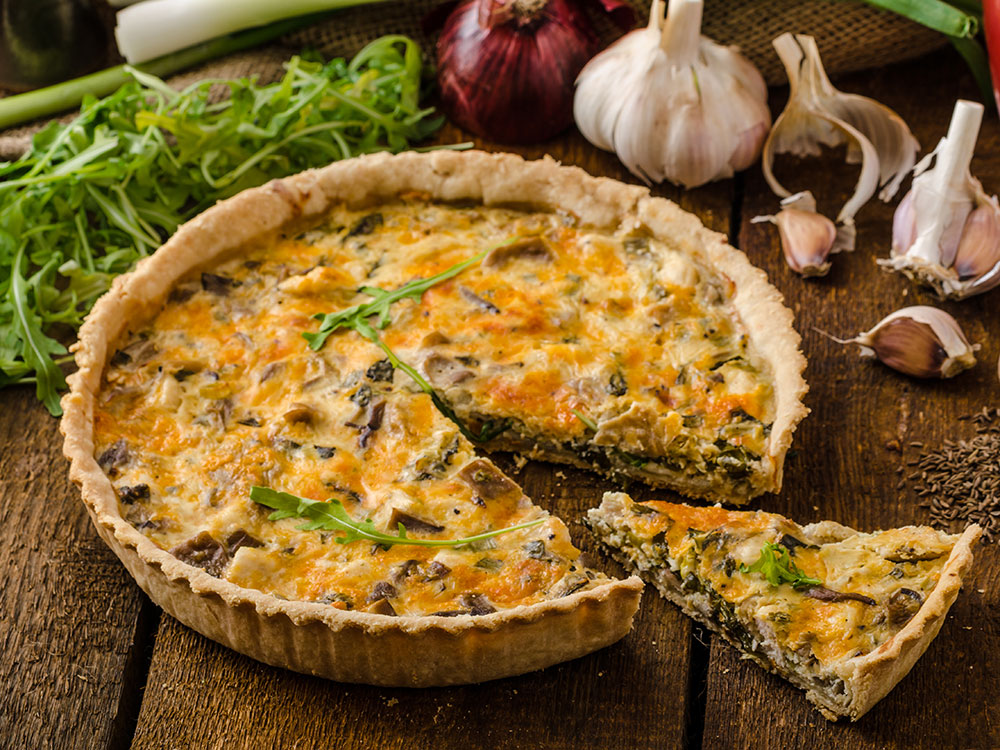 Ingredients for 3 servings:
Zucchini 2 pcs.
Tomato 1 large or 2 small
Hard or processed cheese 3.53oz
Flour 4-5 tablespoons
Eggs 2 pcs.
Fresh or dried herbs to taste
Garlic 1 clove
Salt to taste
Ground black pepper to taste
Instruction:
Cooking time 25 minutes
How to cook a zucchini casserole:
Wash the zucchini, and grate on a coarse grater. Sprinkle about 1/2 tsp of salt, leave for 5 minutes. Then squeeze the zucchini well from the liquid. Grate the cheese. Cut the tomato into rings. In a bowl, mix the zucchini, eggs, herbs (chopped fresh or dried), and flour (about 1 cup). Salt, pepper, and garlic, pressed through a press (if you use it).
My eggs were very small, so I took as many as three pieces, two pieces will be quite enough for medium or large ones.
Mix well. Pour the squash dough into a greased form. If you cook from more zucchini, then the shape should be of a larger diameter. Place the tomato rings on top.
Bake in an oven preheated to 356F degrees for about 1 hour. If the top of the casserole starts to burn, then cover it with foil and continue baking until the end of the specified time.
Then sprinkle the zucchini casserole with tomatoes with grated cheese and put it back in the oven for 5 minutes, without covering it with foil.
The finished zucchini casserole resembles a pizza with tomatoes and cheese. Bon appetit to everyone!
#4. Zucchini and rice cutlets
. Amazing recipes of zucchini dishes.
Unusual zucchini cutlets with boiled rice and herbs.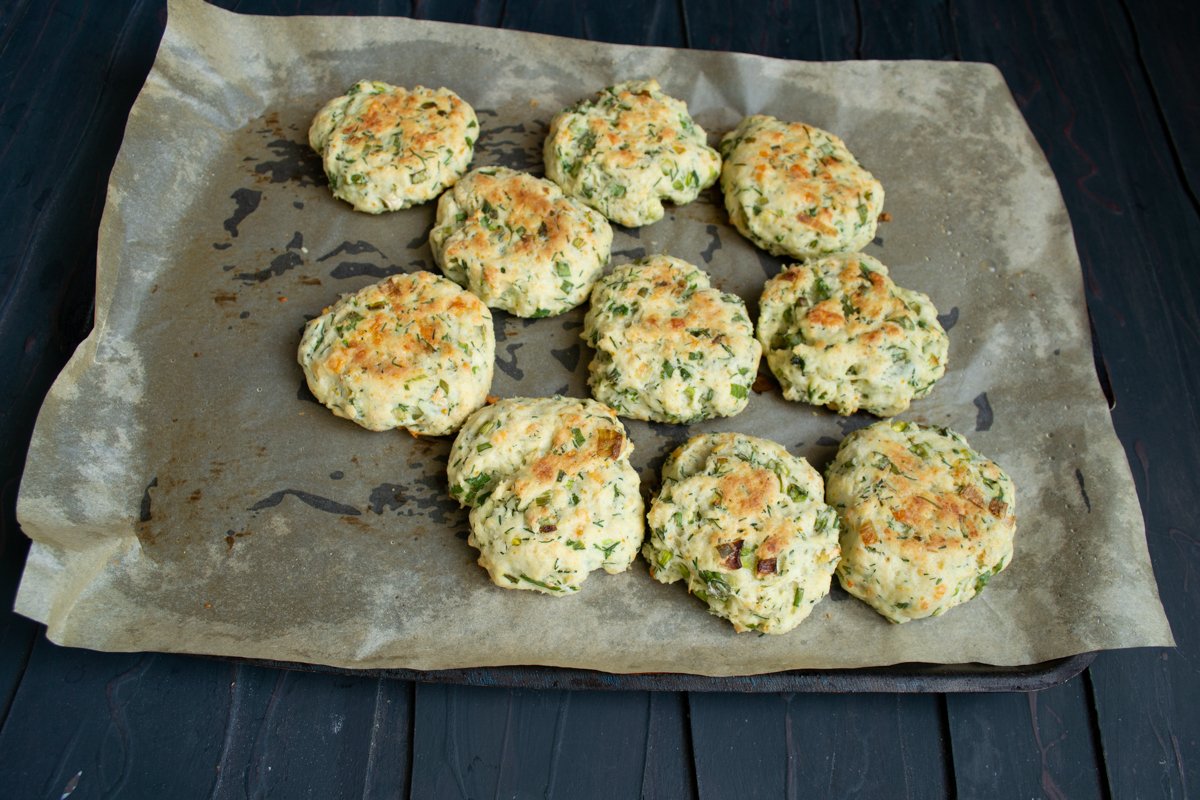 Ingredients for 3 servings:
Zucchini 1 piece
Rice (grits) 5.29oz
Chicken egg 2 pcs.
Fresh dill 2 tablespoons
Vegetable oil (for frying) 2 tablespoons
Salt to taste
Ground black pepper to taste
Instruction:
Cooking time 35 minutes
Before you cook cutlets from zucchini and rice, prepare all the products according to the list.
Boil the rice, but not until fully cooked. Pour 2 cups of water into a saucepan, add 1/2 teaspoon of salt, put the pan on fire, and let the water boil. After that, pour rice into a saucepan and cook it for 10-12 minutes. Then discard the rice in a colander.
Grate the zucchini on a fine or medium grater (you can squeeze out excess liquid).
Put the rice and grated zucchini in a bowl. Add finely chopped dill. Add the chicken egg. Add salt and ground black pepper. Mix all the ingredients well. Heat the vegetable oil in a frying pan and fry the cutlets in it for 3 minutes on one side.
Turn the squash cutlets with rice to the other side and fry them for 3 minutes as well. Place the fried cutlets on a paper towel to absorb excess oil. Cutlets of zucchini and rice are ready. Enjoy your meal!
#5. Zucchini rolls with cream cheese
. Amazing recipes of zucchini dishes.
Delicious zucchini rolls with cheese, garlic, and herbs are very easy to prepare, and it turns out delicious and beautiful.
Ingredients for 4 servings:
Zucchini young 2 pcs.
Cream cheese 5.29oz
Dill greens 4 twigs
Garlic 2 cloves
Salt to taste
Olive oil for frying zucchini
Cooking time 20 minutes
Thinly slice the zucchini. Heat the frying pan, pour a little vegetable oil, and fry the zucchini on both sides until soft.
We spread the hot zucchini on a paper towel to remove excess oil.
Cream cheese, finely chopped dill, a little garlic (squeeze garlic through a press) and salt mix well. We spread the filling on the zucchini and roll it into a roll.
From the specified amount of ingredients, 12 rolls are obtained.
Delicious and juicy zucchini rolls are ready. Enjoy your appetite!
(1) –  "Contributing factors to weight loss include the ability to eat slowly and provide a satisfying very low to low in ED, GL, and fat content. Also, FV is the primary source of dietary fiber, which provides bulk to the diet and makes people feel full faster thus it helps with weight control when consumed at adequate levels."
(1) – A Comprehensive Critical Assessment of Increased Fruit and Vegetable Intake on Weight Loss in Women. Mark L. Dreher and Nikki A. Ford