Anti-age cuisine is the preservation of youth, beauty, and health through the preparation of healthy, tasty, interesting, simple, and beautiful food. Original recipes from vegetables and microgreens.
Do you want to eat right, but you always dismiss that there is no time? Do you want to see the result of nutrition on your face, well-being, and body, but it seems to you that a healthy diet is expensive? Do you want to spend time on yourself and on pleasure, and not on cooking at the stove? Great! You're on the right track!
1. Vegetable loaves. Original recipes from vegetables and microgreens.

Instead of broccoli, you can use any other vegetables, creating a real rainbow in your diet. Beets, spinach, carrots, cauliflower, pumpkin, carrots, sweet potatoes-they all fit perfectly.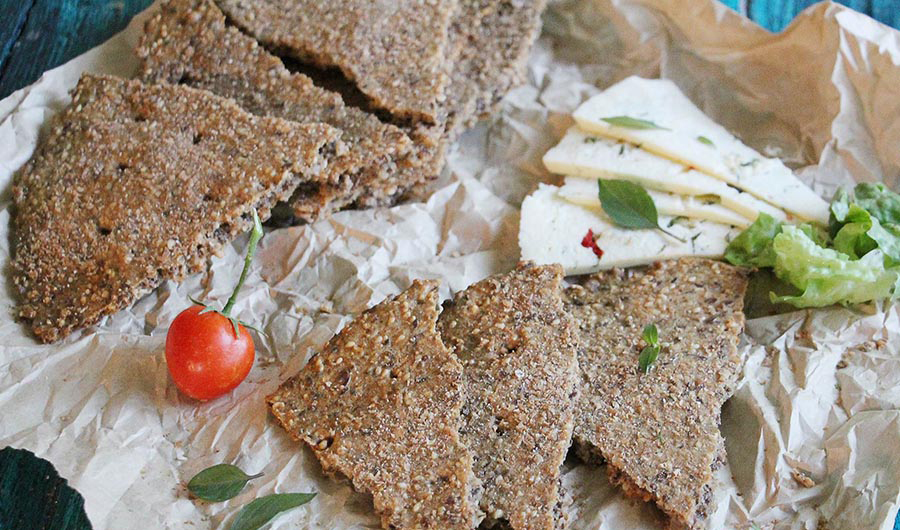 Ingredients:
For 2 servings
Fresh broccoli 6.35oz
Dry spices to taste
Almond flour 3.53oz
Coconut oil 1 tablespoon
Egg 1 pc.
Salt/pepper to taste
Dry garlic to taste
Microgreens 1 tablespoon
Instruction:
Chop the broccoli in a blender until it is mushy, and put it in a bowl. Add almond flour, coconut oil, and egg. Bring to taste with spices. Form the finished dough into a ball and let it rest for 10-15 minutes in the refrigerator.
Line the baking sheet with parchment, lay out the dough, and smooth it out with medium-thick hands. Bake at 392F for about 15 minutes.
Cut the finished tortilla into portions. Store for up to 3 days in the refrigerator.
Cauliflower Carpaccio
An effective way to love cauliflower, even more, is to try it in the form of carpaccio with truffle sauce.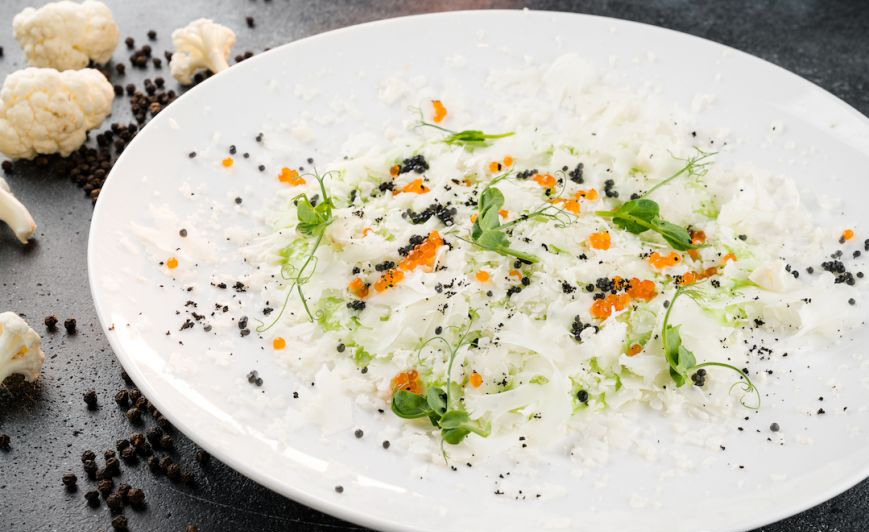 Ingredients:
For 4 servings
Cauliflower inflorescences 16.93oz
Yuzu truffle sauce 8.82oz
Truffle oil 1 tablespoon
Smoked paprika 1/2 teaspoon
Dill greens 1/2 teaspoon
Microgreens 1 tablespoon
For the sauce:
Mirin sauce 4.41oz
Soy sauce with shiso/yuzu extract 1 tablespoon
Truffle paste 2 tablespoons
Salt to taste
Fresh lemon 1 tablespoon
For a serving, there is 6.35oz cabbage, 2 tablespoons of sauce, 1 teaspoon of truffle oil, paprika, and microgreens for decoration.
Instruction:
For the sauce, combine all the ingredients, and mix.
Cut the cauliflower into thin slices.
Place on a plate with a slide.
Pour the prepared sauce over it.
Garnish with paprika and salad microgreens.
Avocado Sandwich
This is an interesting vegetable dish for a delicious and balanced diet. Here is an original way to make a vegetable waffle and turn it into a sandwich.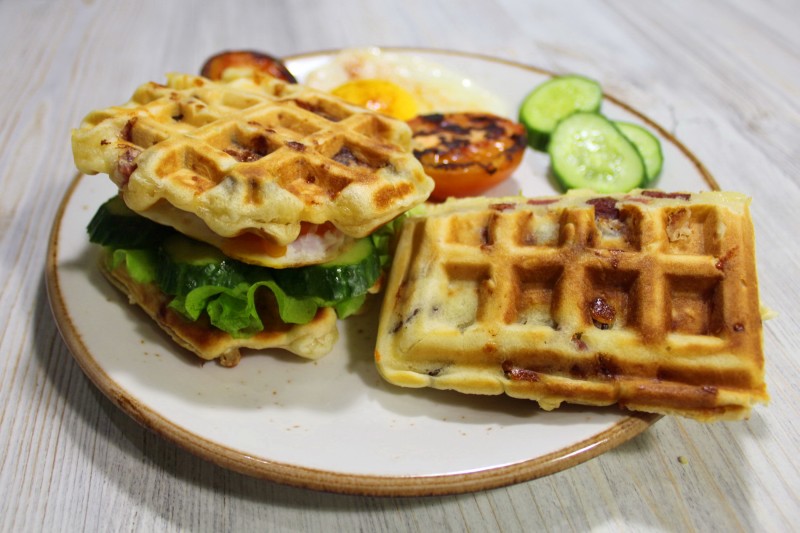 Ingredients:
For 2 servings
For the waffle:
Zucchini 5.29oz
Spinach s / m 3.53oz
Cauliflower 3.53oz
Celery stalk 1.76oz
Olive oil 1 tablespoon
Rice flour 1.76oz
Salt to taste
Rosemary to taste
Microgreens 1 tablespoon
For the filling:
Avocado 4.23oz (pre-skip in a blender with lemon juice 1 teaspoon)
Dried tomatoes 1.76oz
Instruction:
Mix all the ingredients in a blender.
Grease the waffle iron with oil and bake the waffles until ready.
Whisk the avocado with lemon juice in a blender.
We cut the finished waffles crosswise into two triangles.
Put the avocado puree and dried tomatoes on half of the waffle and cover with the second half on top. Decorate the dish with microgreens
Homemade pesto sauce. Original recipes from vegetables and microgreens.

The magnificent smell of fresh basil, thick green olive oil from a small farm, pine nuts-a fusion of pure pleasure in pesto sauce. Homemade – a hundred times tastier and healthier, because the products are the freshest, most fragrant, herbs that give all their benefits. Nuts and Extra Virgin olive oil create an excellent base of healthy fats – it will help the absorption of phytonutrients and vitamins.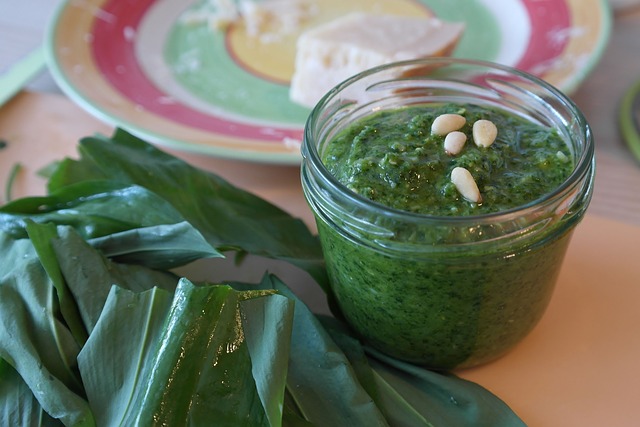 Ingredients:
For 2 servings
A large bunch of basil
A little coriander or arugula
Pine nuts 3.53oz
Garlic 1 clove
Cold-pressed olive oil 5-7 tablespoons
Salt to taste
Instruction:
Put all the ingredients in a blender and whisk until a homogeneous mush is obtained, 2-4 minutes, depending on the strength of the blender. Decorate the dish with microgreens.
This is a vegan option. In the classic, you can add 1.76oz parmesan cheese, finely grated. Bon Appetit!