Breakfast is the main meal that sets the tone for the whole day. A proper morning meal gives strength, energizes and increases performance. Breakfast improves not only the physical condition of the body, but also contributes to brain activity and high spirits. Healthy breakfast: 5 delicious recipes from vegetables and fruits.
1. Peanut smoothie
The quickest, simplest, most healthy and delicious breakfast or snack is a smoothie with peanuts, cocoa, banana and oatmeal.
Ingredients for 2 servings:
Peanuts 3.53 oz
Bananas 2 PCs.
Natural yogurt 1 Cup
Oat flakes 4 tablespoons
Cocoa powder 5 teaspoons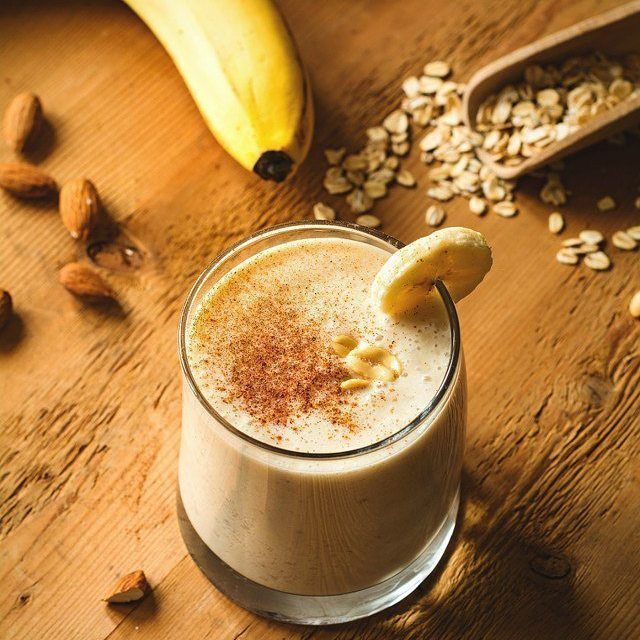 Instructions:
Cooking time 10 minutes
We will need 3.53 oz of any peanuts. If you take it raw, the smoothie will have a fresh pea flavor and aroma. If fried, the taste of the smoothie will be more pleasant. Peanuts in icing sugar, the smoothie will be very sweet. You can even take salted peanuts – the taste of the smoothie will be interesting.
We use a blender to make smoothies. Peanuts are ground to a state of wet flour.
After grinding, the peanuts are pressed and it is necessary to stir them. Add two sliced ripe bananas to the peanuts. The more ripe the bananas, the sweeter and more uniform the consistency.
Add 4 tablespoons of oatmeal. Add 5 teaspoons of cocoa, I have instant.  Add natural unsweetened yogurt. Beat all this until smooth and serve. The peanut smoothie is ready! Enjoy your meal and don't be afraid to experiment!
2. Sandwiches with cheese and cucumber spread and tomatoes
. Healthy breakfast: 5 delicious recipes from vegetables and fruits.
Prepare this juicy original snack will not be difficult! A little time, a couple of simple actions – and delicious sandwiches with a spread of melted cheese and cucumber are ready! Tomato slices and chopped dill give such a simple snack an elegant and attractive look!
Ingredients:
For 4 servings
Baguette 5.64 oz
Processed cheese 7.05 oz
Fresh cucumber 5.29 oz
Tomatoes 6.35 oz
Mayonnaise 3 tablespoons
Fresh dill 3 sprigs
Salt 1/4 teaspoon
Ground black pepper to taste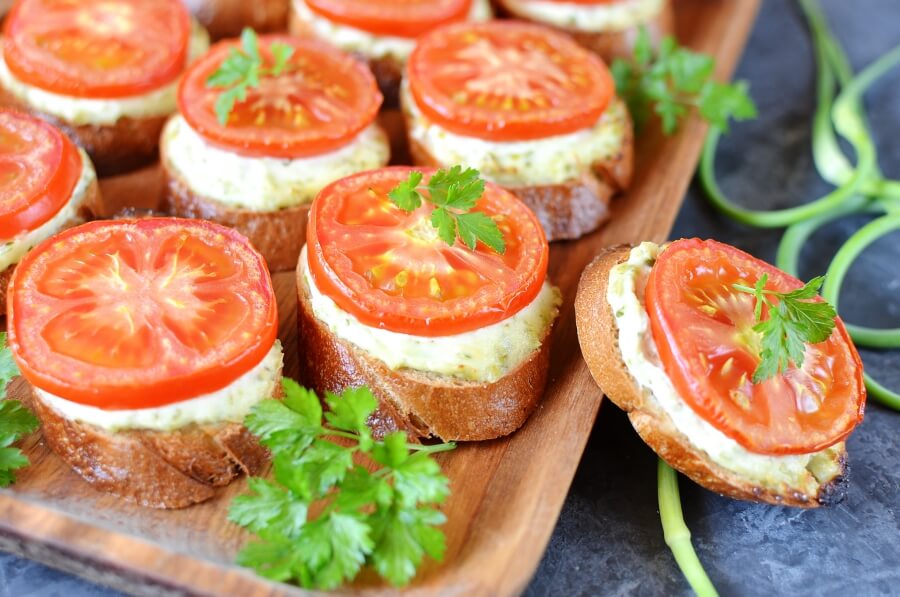 Instructions:
Cooking time 25 minutes
Prepare all the necessary products.
Wash and dry the vegetables and herbs. If the skin of a cucumber is very dense and hard, it is better to cut it off. Grate the melted cheese on a fine grater and send it to a deep bowl.
Grate the cucumber on a coarse grater, lightly squeeze out the excess juice and send it to the grated cheese in a bowl. Add salt, ground black pepper and about 1/3 of the mayonnaise (1 tablespoon). Stir until as smooth as possible.
Cut the baguette into slices about half a centimeter thick.  Apply an even layer of cheese and cucumber spread on the baguette pieces. Cut the tomatoes into thin slices. Place the tomato slices on top of the sandwiches.
Spread the remaining mayonnaise evenly over the tomato slices. Chop the dill finely with a knife. Sprinkle the center of each sandwich with chopped dill.
Sandwiches are ready! You can serve them immediately after cooking.
Bon Appetit!
3. Berry salad with grilled nectarine
. Healthy breakfast: 5 delicious recipes from vegetables and fruits.
Berry salad with grilled nectarine is a delicious and healthy breakfast.
Ingredients for 4 servings:
Fresh nectarine (cut into halves) 4 PCs
Fresh strawberries 2 cups
1/2 Cup raspberries
Blueberries 1/3 Cup
Sugar 2 tablespoons
Crystallized ginger (minced) 2 teaspoons
Fresh lemon juice 1 teaspoon
Salt to taste
Odorless vegetable oil 1 teaspoon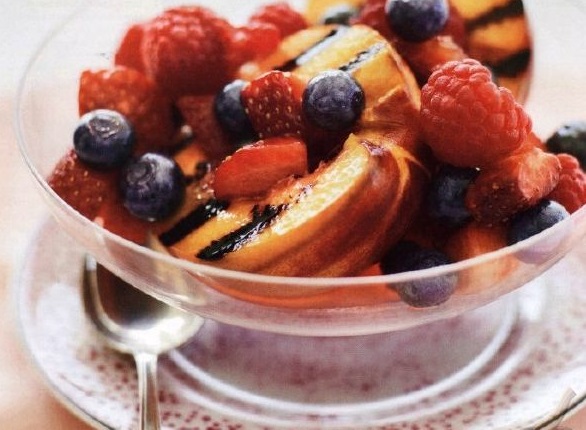 Instructions:
How to prepare berry salad:
1. Turn on the grill to preheat to medium temperature.
2. in a medium-sized bowl, combine the strawberries, raspberries, blueberries, ginger, sugar, lemon juice and a pinch of salt, and set aside the berry salad.
3. brush the nectarines with vegetable oil and put them on the grill, slices down, cook for about 5-6 minutes, on both sides, until soft.
4. put 2 nectarine halves in each of the 4 serving plates, and put the berry salad on top. Serve the berry salad with nectarine immediately.
You can replace the grill with a special grill pan and cook nectarine on the stove.
4. Potato and carrot cutlets with lemon juice
These delicious potato and carrot cutlets have an interesting and piquant taste thanks to the addition of lemon juice, fried onions and nutmeg. And such cutlets are prepared from the simplest products, which are often always at hand.
Ingredients:
Designed for 10 servings
Potatoes 31.75oz
Carrot 7.05oz
Onion 4.23oz
Egg 2 PCs.
Small lemon (juice) 1/2 PC.
Nutmeg 1 teaspoon
Salt to taste
Ground pepper (mixture) – 1/2 teaspoon
Wheat flour (for breading) 5.53oz
Vegetable oil (for frying) 5 tablespoons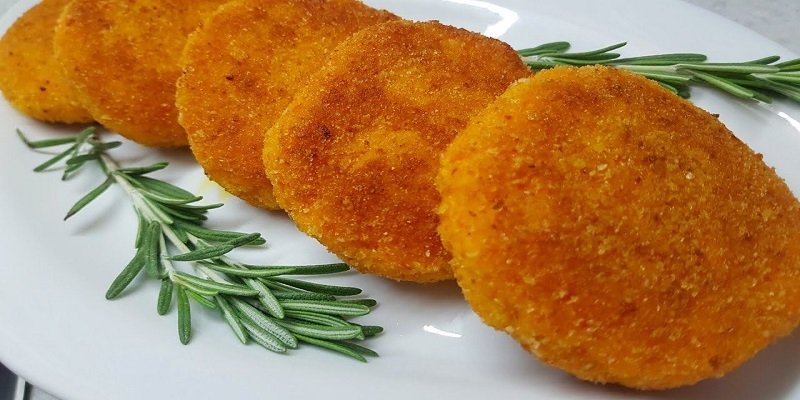 Instructions:
Cooking time one hour
We prepare all the necessary products. Peel the potatoes and cut them into very large chunks. Peel the carrots and cut them into medium-sized chunks.
Boil potatoes with carrots (without salt) in a small amount of water for about 15-20 minutes. As soon as the potatoes are soft, remove the pan from the stove. Potatoes should not be boiled.
Drain the water, leave the potatoes and carrots for 3-5 minutes, without covering with a lid. During this time, excess moisture will evaporate even more. After that, remove the carrots from the pan. Mash the potatoes with a pusher.
Carrots are also kneaded with a pusher. Peel the onion and cut it into cubes.
Heat a frying pan with 30 ml of vegetable oil. Fry the onion over medium heat for 3-5 minutes, until soft and lightly golden. Combine warm (but not hot) potatoes, carrots and fried onions.
Add salt, egg, nutmeg and pepper mixture. Stir. Squeeze out 30 ml of lemon juice. Add the lemon juice to the potato mass and mix. From the potato mass, we form oval or round cutlets and roll them in flour. Spread the cutlets on a wooden Board.
In a frying pan, heat 1 tablespoon of vegetable oil. You do not need to add too much oil, because the cutlets will be soaked in oil and will not keep their shape well.
Put the cutlets in the hot oil.
Fry the potato and carrot cutlets over medium heat for 2-3 minutes on each side. Add vegetable oil as needed. Ready-made potato and carrot cutlets with lemon juice spread on a plate and serve to the table.
Bon Appetit!
5. Oatmeal muffins with seeds and cranberries
. Healthy breakfast: 5 delicious recipes from vegetables and fruits.
Delicious and healthy oatmeal muffins with whole grain flour, seeds and dried cranberries. There are no animal products in the dough, so I recommend this recipe to vegetarians.
Ingredients:
For 7 servings
Oat flakes large 8.82 oz
Dried cranberries 2 tablespoons
Almond milk 1 Cup
Wholemeal flour 3.53 oz
Vegetable oil 1/2 Cup
Pumpkin seeds 1 tablespoon
Sunflower seeds 1 tablespoon
Baking powder 2 teaspoons
Sugar 3.53 oz
Vanilla sugar 1 pack
Cinnamon 1 teaspoon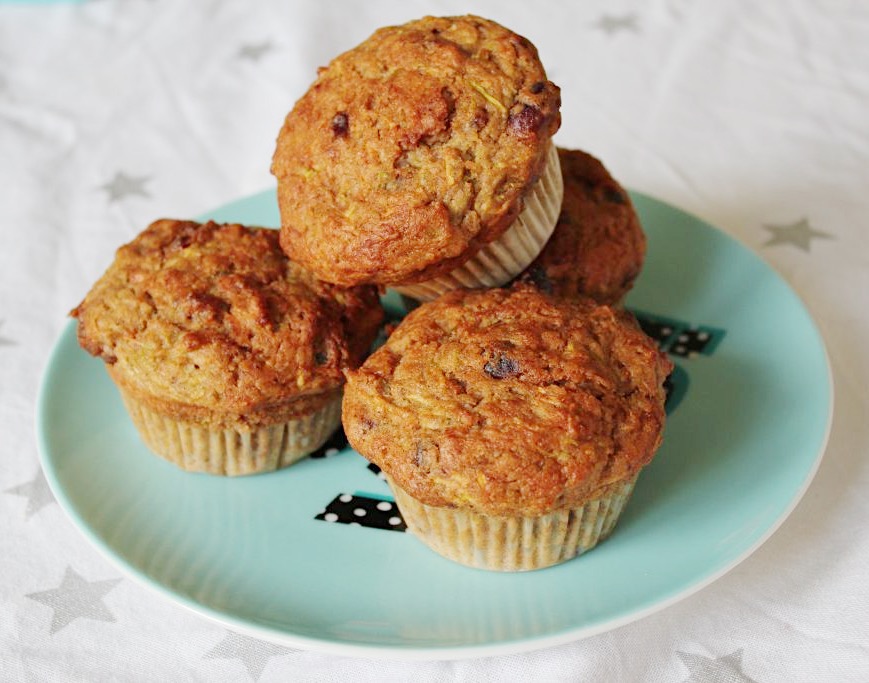 Instructions:
Cooking time 40 minutes
Prepare all the necessary ingredients. Wash and dry the dried cranberries. In a large bowl, combine all the dry ingredients: oatmeal, flour, sugar, baking powder, cinnamon, and vanilla sugar. Add milk and butter to the dry ingredients. Stir well.
Let the dough stand for 10 minutes to allow the oatmeal to swell.
Add 2/3 dried cranberries and the same amount of sunflower and pumpkin seeds to the dough. Stir well. Preheat oven to 356F degrees.
Grease the muffin tins with vegetable oil. Spread the dough on the molds.
I got 7 cupcakes. Top with the remaining cranberries and seeds.
Bake oatmeal muffins with seeds and cranberries for 20-30 minutes. Cool the finished cupcakes and serve.
Oatmeal muffins are good for both breakfast and snacks. Bon Appetit!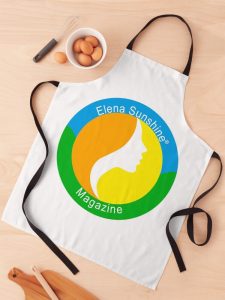 You can buy an apron with our logo 🙂
https://www.redbubble.com/i/apron/Elena-Sunshine-Magazine-by-Michaelbor76/52450511.6ZXWR?asc=u