Muffins based on corn grits, with hard cheese and spinach – a wonderful breakfast. The recipe is very successful-corn muffins are soft, slightly moist, porous, fragrant and unrealistically delicious! Do you want to treat your family to delicious and healthy pastries? Prepare delicious spinach muffins that are perfect for breakfast or a snack throughout the day. Muffins  are convenient to take with you to work, picnic, on the road. Healthy Breakfast corn muffins with spinach and cheese.
Ingredients for 12 servings:
Hard cheese 3.53oz
Spinach (fresh or frozen) 2 tablespoons
Sour cream fat content 10% 8.82oz
Wheat flour 4.59oz
Corn groats (small) 2.82oz
Vegetable oil 2 tablespoons
Egg 1 PC.
Baking powder 2 teaspoons
Salt to taste
Instruction:
. Healthy Breakfast corn muffins with spinach and cheese.
Cooking time 40 minutes
Prepare the necessary ingredients.
Instead of frozen spinach, you can use fresh spinach.
Frozen spinach should be pre-thawed and squeezed out of the liquid. If the spinach is fresh, wash, dry and finely chop.
Cupcakes are prepared very quickly, so it is better to turn on the oven in advance to warm up to 356F degrees.
In a deep bowl, combine the sour cream, vegetable oil, egg and salt. Whisk until smooth.
In another bowl, combine the flour, cornmeal, and baking powder. Pour the dry ingredients mixture into the sour cream and egg mixture.
Knead a smooth dough. It will turn out quite thick. Add the chopped spinach to the dough. Grate the cheese on a coarse grater and also add to the dough. Mix thoroughly.
Spread the dough into the cupcake molds, filling each cell about 2/3 full. I used silicone molds, any other ones should be smeared with vegetable oil and sprinkled with flour. In total, I got 12 cupcakes.
Bake the corn muffins in the oven, preheated to 356F degrees, for about 20-25 minutes. Transfer the finished cupcakes from the molds to the grill and cool until warm (they are not as delicious when cold as when warm). Corn muffins with spinach and cheese are ready to serve. Bon Appetit!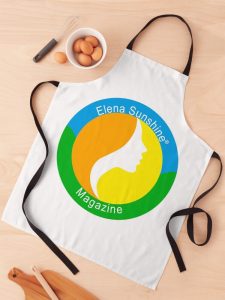 You can buy an apron with our logo 🙂
https://www.redbubble.com/i/apron/Elena-Sunshine-Magazine-by-Michaelbor76/52450511.6ZXWR?asc=u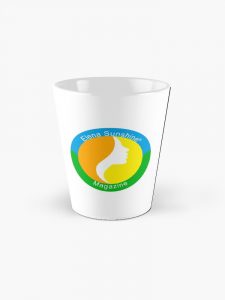 You can buy a mug with our logo 🙂
https://www.redbubble.com/i/mug/Elena-Sunshine-Magazine-by-Michaelbor76/52450511.W3OIY?asc=u