Eggplant pizza without dough is an easy and healthy dish. And the most remarkable thing is that it is not difficult to cook it at all! I share a recipe for eggplant treats and ingredients that are usually used to make a pizza that many people love. Healthy recipes: Eggplant pizza.
In order for eggplants to become a favorite dish of your loved ones, it is better not to forget about some of the features of their preparation.
This fruit is perfectly combined with such ingredients of a classic vegetable stew as zucchini, pepper or potatoes.
They can be stuffed, for example, with a mixture of cheese, crushed bread, eggs and tomatoes.
These fruits make excellent sauces, as well as eggplant caviar.
Eggplant is a godsend for those who want to try vegetarian dishes, because it can be used to prepare a lot of interesting dishes, such as casseroles, cutlets, to diversify the diet without meat.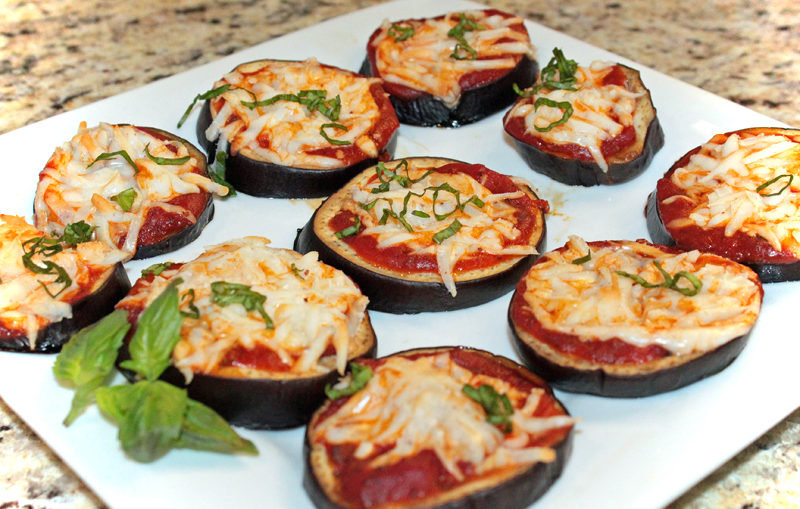 Ingredients
Eggplant 2 PCs (large)
Provencal herbs 2 tablespoons
Salt and pepper to taste
Olive oil 3 tablespoons
Parmesan cheese 7.05 oz (200g)
Sauce
Oregano 1/4 teaspoon
Basil 1/2 teaspoon
Tomatoes 3 PCs
Garlic 3 cloves
Olive oil 2 tablespoons
Instruction
. Healthy recipes: Eggplant pizza.
Note: these fruits usually quickly absorb the oil on which they are prepared. To avoid this, and the berry remains useful for the human body, it is enough to cut it into pieces and soak for 15 minutes before cooking.
Wash the eggplants, cut them into rings, put them on a paper napkin and sprinkle with salt. Leave for a few minutes. Turn the oven on 356F (180C) degrees.
When the liquid appears on the eggplants, lightly brush them with olive oil and sprinkle with provencal herbs. Bake in the oven for 25-30 minutes.
For the sauce, fry the garlic in olive oil for a couple of minutes.
Then add diced tomatoes, salt, pepper, and spices. Simmer for 7-10 minutes. The tomatoes should become soft and the sauce should thicken slightly.
Take the eggplants out of the oven and put the tomato sauce on them.
Sprinkle with grated cheese. Bake for another 5-7 minutes (until the cheese melts). Serve hot! Bon Appetit!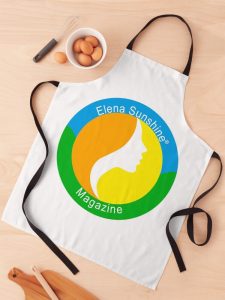 https://www.redbubble.com/i/apron/Elena-Sunshine-Magazine-by-Michaelbor76/52450511.6ZXWR?asc=u