Lemon cakes  streusel – an extraordinary miracle! The cakes are tender and slightly crumbly, with a transparent wet streusel, impregnated with the aroma of lemon and vanilla! Lemon pie, which I suggest you prepare today, is perfect for a large tea party with family or friends. Soft base, crispy streusel and sour filling make up the perfect ensemble of aroma and taste. Try it and you won't regret your time and products. Lemon cakes "Wet streusel"
The consistency of ready-made lemon cakes is delicious: the cream on top is gripped, but it is very tender and soft inside. These are very tender, moderately sweet lemon cakes that you can't help but fall in love with. And also, these wonderful cakes can be prepared with a variety of fillings-apples, pears or peaches.
Ingredients
Designed for 3 servings
Butter 3.53 oz (100 g)
Sugar 3.53 oz (100 g)
Lemon oil 1 teaspoon
Almond powder 5.29 oz (150g)
Lemon ½ piece
Wheat flour 5.64 oz (160g)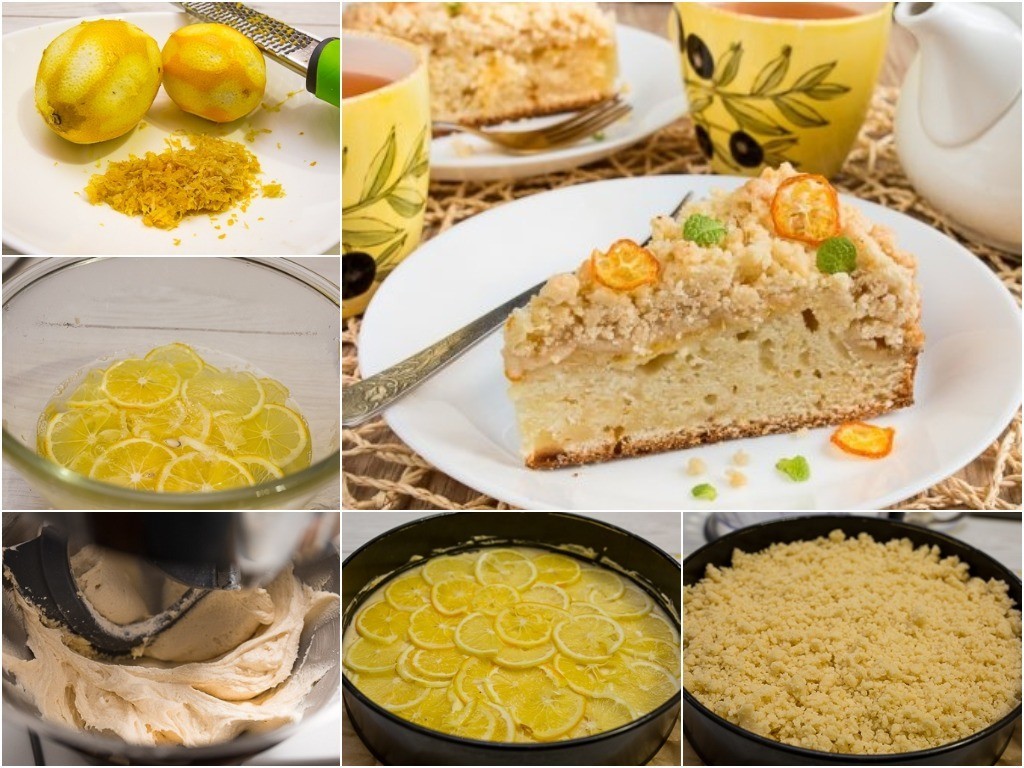 Instruction
Cooking time one hour 10 minutes
How to make a pie streusel: Mix the sugar and butter until the consistency of cream. Add the flour, ground almonds and grated zest of half a lemon to the cream. Mix thoroughly until the dough is ready.
Roll out the dough in the form of a disk, wrap it in plastic wrap and send it to the freezer. When the dough hardens, chop it on a large grater.
Pour the dough into a baking dish and place in the oven, preheated to 338F (170C) degrees. Bake until golden about 1 hour (depending on the size of the mold).
Serve with whipped cream, lemon ice cream, or fruit sorbet.
Before removing the cake from the mold, cool it for at least 30 minutes. Then carefully remove, sprinkle with powdered sugar and serve. Flavorful, satisfying tender inside and crispy on top, with a sourness and such a cozy taste! Insanely delicious lemon cake that literally melts in your mouth! The recipe is very simple and fast.
Enjoy your meal! Bon Appetit!