Pie with melon and cinnamon turns out very tasty, unusual and flavorful. Observing the simple rules, you can prepare an amazing melon pie airy and original! Melon added to baked goods brings fruit and flowers and makes the taste more tender and brighter! This kind of baking can be prepared even by a novice hostess. The main thing is to beat the eggs well and handle the dough correctly. Melon and cinnamon pie.
Ingredients:
Melon 10.58 oz (300g)
Eggs 4 PCs
Flour 3.53 oz 100 g
Sugar 5 tablespoons
Baking powder 1/2 tablespoon
Vanilla sugar 2 teaspoons
Brown sugar 3 teaspoons
Ground cinnamon 1 teaspoon
Salt to taste
Instruction:
. Melon and cinnamon pie.
Cooking time 55 minutes
Preheat the oven to 356F (170 C). In a bowl, pour the granulated sugar, add the eggs and vanilla sugar. Beat well.
In another bowl, sift the wheat flour together with the baking powder for the dough and salt.
Add the sifted flour in small portions to the egg mixture. Stir the flour into the mixture with careful movements from the bottom up.
Peel the melon, remove the seeds. Cut the flesh into cubes.
Grease the form with oil, pour the dough into it, and distribute the melon pieces on top. Sprinkle with cane sugar and cinnamon.
Send the form with the dough to the oven for 30-35 minutes. Check readiness with a wooden stick.
Melon is a real storehouse of valuable vitamins. Although mostly melon and consists of water and sugar, its benefits should not be underestimated.
Melon is not just called the fruit of youth. The benefits of melon for a woman's health are no longer a secret.
If a woman, regardless of her age, wants to look young and fresh, she should eat melon or pub the skin with frozen cubes of pulp.
Representatives of intellectual labor it is desirable to consume melon to reduce the degree of fatigue. This will make it much easier to eliminate apathy and constant ailments. Bon Appetit!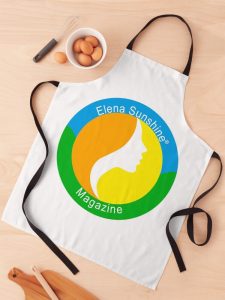 https://www.redbubble.com/i/apron/Elena-Sunshine-Magazine-by-Michaelbor76/52450511.6ZXWR?asc=u