In burgers, not only the taste is good, but also an appetizing appearance. And we will prepare just such a dish. It will have a delicious cutlet of marbled beef, herbs and bright sauce.Spicy burgers with baked sweet potatoes.
How to make spicy burgers
The most important thing in a burger is a delicious cutlet, which requires high – quality meat. Thanks to the aging process, the taste and aroma of meat are revealed in full force. The burgers are juicy and flavorful.
To save time, we recommend buying frozen burger patties, which will only need to be sent to the pan and fried. Cook the cutlets until medium-rare and be sure to leave them under the foil, stacked on top of each other. So they will be very juicy. Experiment with sauces, add the hot peppers you like, and learn new flavors. This burger will be very satisfying. One serving is enough to eat enough.
Ingredients:
We calculated on four servings
Ground beef ingredients 17.64oz
Spices Texas steak 2 tablespoons
Bacon 8 slices
Cherry tomatoes 8 PCs
Red onion 1 piece
Avocado 1 PC
Chili pepper 1 PC
1/2 teaspoon sea salt
Sweet potatoes 4 PCs
Rosemary 1 tablespoon
Cheddar cheese 4 slices
Lettuce leaves 8 PCs
Hamburger buns 4pcs
Hot red sauce 4 tablespoons
Olive oil 5 tablespoons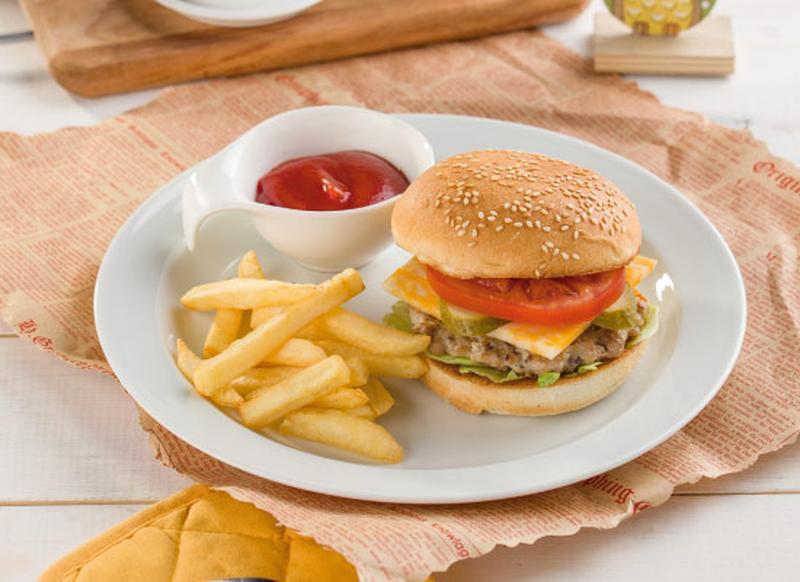 Instructions:
. Spicy burgers with baked sweet potatoes.
Cooking time 50 minutes
Preheat the oven to 320F degrees. Mix the minced meat with the Texas steak seasoning and form 4 flat patties. Put them in the refrigerator to keep their shape better. Place a sheet of parchment paper on a baking sheet, lay out the bacon slices and bake it until brown. Remove the bacon from the oven.
Cut the cherry tomatoes in half and slice the red onion rings. Crush the avocado pulp to make a puree. Beat the red onion, cherry tomatoes and avocado with a blender. Season with chopped chili pepper and sea salt. Peel the sweet potatoes and cut them into strips. Mix it with 1 tablespoon of olive oil and rosemary. Increase the oven temperature to 392F degrees, place the potatoes in a baking tray and bake for 30 minutes, not forgetting to turn once.
Mix the hot red sauce with 6 tablespoons of water. Add 3-4 tablespoons of oil. Cut the buns in half and bake them in a dry pan to brown them. Fry the cutlets in a hot cast-iron pan for 4 minutes on each side, adding a little olive oil. Put the cutlets to rest under the foil.
Collect the burger. Put lettuce leaves on one half of the bun, then cutlet, a spoonful of tomato and avocado mixture and bacon. Cover with the second half of the bun and pierce the burger with a skewer. Serve on a plate with sweet potato fries and sauce.
Olive oil can be replaced with sour cream or greek yogurt. Bon Appetit!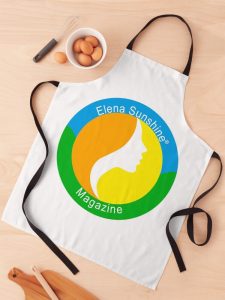 You can buy an apron with our logo 🙂
https://www.redbubble.com/i/apron/Elena-Sunshine-Magazine-by-Michaelbor76/52450511.6ZXWR?asc=u