Christmas is a bright, sincere, atmospheric holiday that children and adults look forward to. Colorful lights on the Christmas tree, homemade snowflakes on the glass, the smell of pine needles and tangerines, and sparkling tinsel create a festive mood. Unusual ideas for meeting Christmas.
But the closer Christmas night gets, the more trouble there is. You need to think about decorating the house, and about the design of the table, at which the closest people will gather.
Think in advance about entertainment for guests, suitable decor, and menu. Beautifully presented dishes and unusual table decorations will make the festive night even more memorable and wonderful.
Serving the festive table
. Unusual ideas for meeting Christmas.
There is a variety of styles in the decor segment. And that's fine! Put fresh flowers on the table instead of pine needles, use dishes for other purposes, and decorate not the Christmas tree with colorful Christmas toys, but the space around you.
Minimalism and monogram
Minimalism style has a special aesthetic. It is characterized by calm uncomplicated colors, simple geometry, clean lines, practicality, conciseness, and spatial freedom. Use the minimum number of decorations and only the most necessary utensils in the decor of the festive table.
The dishes should be without drawings and made in a single color scheme. Make it the main one by adding candles and napkins of the same color to the serving. At the same time, the plates can have absolutely any shape.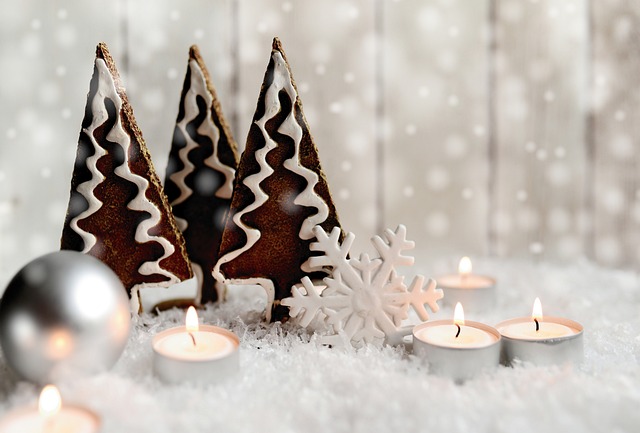 Remember, Christmas is first of all a great occasion to spend time with your family. Decorate the table without frills so that they do not distract attention from communication.
Eco-style. Unusual ideas for meeting Christmas.
Nature itself will help to create a mood. Arrange a feast in a fashionable eco-style today. As decorations, use real pine, oak, or birch branches, nuts, cones, and greenery for bouquets, eucalyptus, and cinnamon sticks, as well as dried herbs and citrus slices.
Replace paper napkins with linen, and silicone tablecloth with textile, make snowflakes from eco—paper, and put cutlery in a canvas bag. Give up unnaturally bright colors in favor of calm natural ones.
Decorating a table in an eco—style means showing a careful attitude to nature. And this is always appropriate.
Scandinavian style
The winter atmosphere can be successfully emphasized by serving in the Scandinavian style. It is characterized by conciseness, a lot of free space, the absence of unnecessary details, and glamour.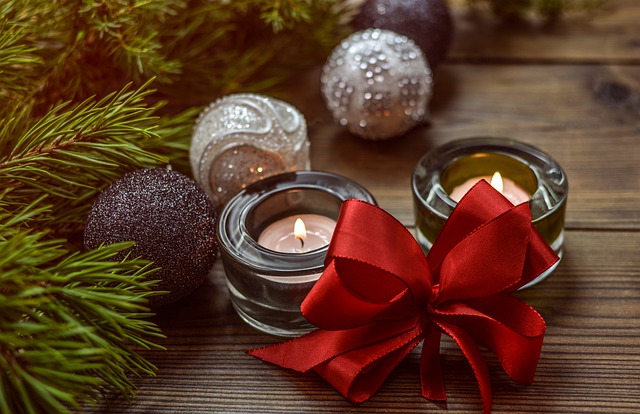 One of the key elements of the Scandinavian style is fur (artificial). Put warm soft fur capes on the chairs, your guests will appreciate it. Lay a white cotton or linen tablecloth on the countertop. Put the service in white or gray. Randomly arrange pine needles, and fir cones between the plates, and arrange deer figures.
The wooden decor will look organically on the table, served in Scandinavian style. Use round wooden saws instead of the usual stands for dishes. Include original candlesticks made of wood in the design. And on a large-diameter saw, you can lay out snacks.
Eco-style and fresh flowers. Unusual ideas for meeting Christmas.
If the coniferous decor seems too banal to you, use fresh flowers, from which you can make a beautiful bouquet. Include gerberas in the flower arrangement — a symbol of good luck and happiness; roses — a symbol of love for others; alstroemeria — a symbol of prosperity and well-being. Chrysanthemums and lilies will look appropriate at the festival.
Like a coniferous composition, a floral one can be supplemented with Christmas tree toys and dried flowers. Traditionally, put flowers in a vase or arrange them in a basket, wooden box, or miniature pots. And lay out fresh fruits around, for example, tangerines.
Unusual tones in the serving
Country style in table setting
The decoration of a festive table in a rustic style is a good choice for those who decided to celebrate Christmas outside the city. Warm blankets on chairs, napkins made of coarse linen, and a tablecloth with a checkered pattern will be appropriate here. Use a composition of coniferous branches and wooden candlesticks as a decoration for the feast — they will give the atmosphere additional comfort.
We also recommend putting plates with a themed rustic pattern on the Christmas table. The finishing touch will be glass wine glasses.
Unusual decorations above the table. Unusual ideas for meeting Christmas.
A great idea would be to hang stylish decorations over the New Year's table. It can be a Christmas wreath decorated with a red ribbon or a fir garland with LEDs attached to it. And above the dining area, you can place a large branch of a real tree bought at the Christmas market.
Let toys, gilded and silver stars, snowflakes cut out of paper napkins, and miniature hanging candlesticks with lighted candles hang from them. The main thing is to make sure that the structure is securely fixed and watch the fire to prevent a fire-hazardous situation.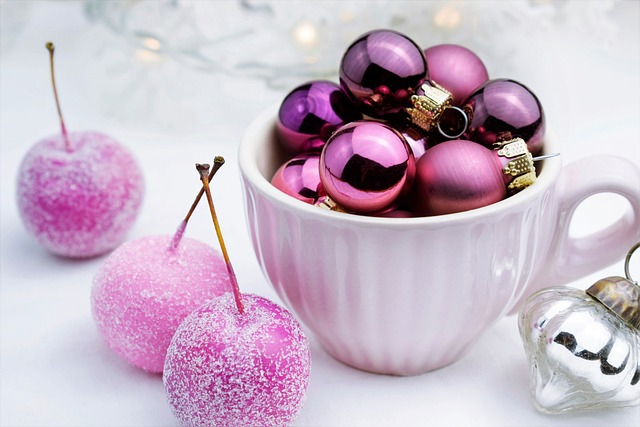 At the same time, there should be a minimum of decorations on the table itself, otherwise, the design will turn out to be overloaded.
Large candles and balloons in a vase
Add rhythm compositions using verticals. The easiest way to do this is to put candles of different heights and different diameters on the table. They can be distributed evenly between the plates or combined in one composition, which will be located in the center. A live fire will add magic to the atmosphere of a festive night, make the atmosphere more cozy and warm, and encourage sincere conversations with loved ones.
Together with candles, a tall glass vase can also be used as a feast decoration. Fill it with colorful Christmas balls, LEDs, and tinsel.
Tablecloths and funny napkins. Unusual ideas for meeting Christmas.
An unusual tablecloth will help make the serving more fun and relaxed. It can have a themed drawing with rabbits, a festive bright color scheme, or shiny elements. By the way, the latter is easy to attach to the fabric yourself. Surround the edge of the tablecloth with multicolored tinsel, "rain".
Intricately fold the serving napkins. You can assemble a Christmas tree, a bow, an envelope for cutlery, a flower, a fan, and even a cap.
Table lanterns and elegant vases
A wonderful solution is to decorate the dining area with decorative lanterns. Their soft light will spread around the room and be reflected in the gilded border of the table service and wine glasses. Table lights can be wooden or forged. Both of them look charming in their own way. They can be harmoniously incorporated into the most popular design styles today.
Elegant vases will also create a festive mood. You can put fresh fir twigs, and flowers or put various fruits, sweets, and cookies in them. Such a vase is a good choice for a small table on which it is difficult to place many dishes, decorations, and snacks at the same time.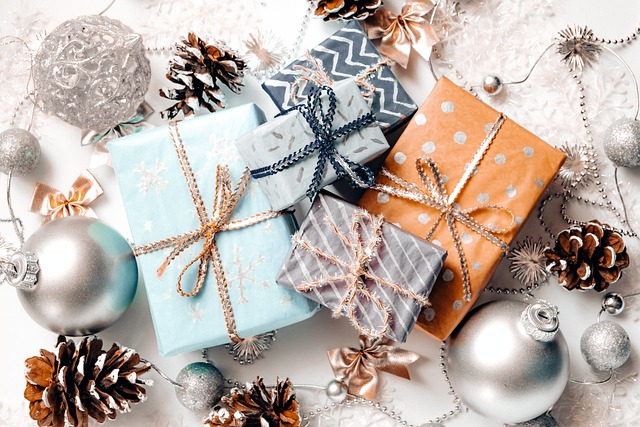 Actual colors for non-standard table setting
First of all, these are soft natural and pastel shades, as well as silver and bronze. However, the choice is not limited to them.
White
A color that is always in fashion. White tablecloths and napkins are very elegant (but impractical). White tableware is universal, so it will successfully complement any chosen style.
Blue
is a blue palette, and everything from pale blue to aquamarine and ink. Blue shades look noble, so one of them can be chosen as the main one for the decoration of the feast. In a festive serving, combine blue with silver and white.
Red-green
If you prefer the traditional range, then we advise you to choose a combination of red and green. These are the most festive colors. For example, lay a dark green tablecloth, and take the service in red tones.
Golden
For a gala dinner, choose a golden color. Decorate the dining area with gilded candlesticks, and next to the plates decorated with a gold border, put cutlery in a similar style.
Design Tips
. Unusual ideas for meeting Christmas.
If you don't like the suggested design options, come up with something of your own. Choose a theme for Christmas night and start from it when selecting decorative elements, colors, and menus.
First of all, lay a tablecloth on the table. Start decorating the festive area by creating a composition, if it is provided. Place the decoration in the very center.
In the midst of the event, keep a couple of spare plates and cutlery close to the festive area, so that you are always ready for surprises in the form of an accidentally broken cup or a fork that has fallen on the floor. A spare set will also help out in case of the arrival of unplanned guests.
Experiment if possible. For example, use dishes related to different styles when decorating. The main thing is that they have something in common: color, similar patterns, and texture. Such an unusual reception will add originality to the festive table.
When preparing for the holiday, it is advised to strive for originality. The more impressive an idea you manage to bring to life, the better. At the same time, do not forget to honor traditions and emphasize the beauty of nature. And every little thing matters, starting from the shape of the plates and ending with the intensity of lighting.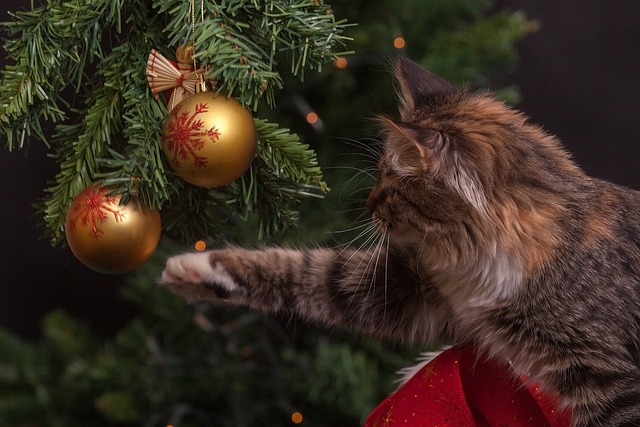 Christmas Night is a source of joy and positive emotions. At the same time, each guest should be cozy and comfortable at the festive table. Sincere communication, a friendly atmosphere, delicious food, and a space decorated with a soul will contribute to this. Happy and unforgettable Christmas!