Spring is the time of awakening and renewal. The earth is waking up, nature is coming to life, and I want to add some bright notes to my image, to look fresher and younger. However, the reflection in the mirror in the spring for some reason is not very pleasing. Spring skin care at home.
After the winter cold and vitamin deficiency, the skin especially needs care. The skin of the face becomes thinner, drier, and paler, and wrinkles, acne, age spots, and vascular mesh clearly appear on it. What should be skin care in the spring to eliminate the effects of winter and look good?
How to properly care for the skin in spring: what to pay attention to.

Spring skin care at home.
In the spring, some adjustments need to be made to the skin care procedure. Wash your face with boiled or mineral water, green tea, or herbal decoctions – this refreshes the skin and gives it additional nutrition.
Use cosmetic milk or cream, and before any contact with water, apply a greasy cream on your face. If you have dry skin, moisturize it more often with the onset of spring, use nourishing oil-based creams, and apply thermal water to your face during the day.
Care for oily skin in spring should also be gentle — tonics should not contain alcohol, and instead of heavy creams, it is better to use gels and water emulsions. It is good if the composition of cosmetics will include extracts of chamomile and calendula. Greasy shine can be especially annoying in the spring, so clean your skin well and use matting wipes throughout the day.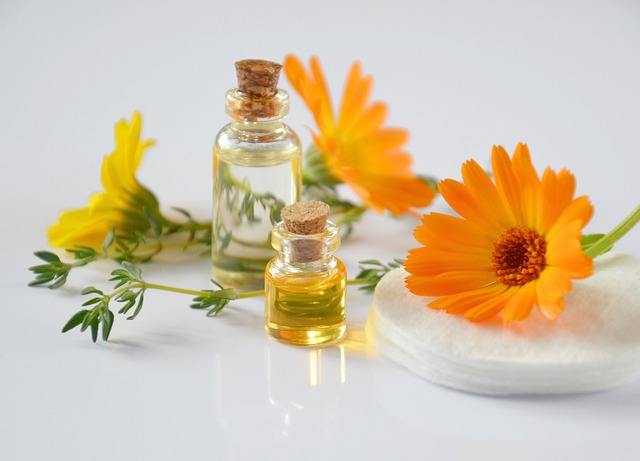 Sometimes the sun is so active in the spring that cracks and rashes may appear on the skin, which can be combated with the help of anti-inflammatory masks and herbal decoctions, such as chamomile. If freckles appear after sun exposure, wipe your face with a decoction of parsley or mask it with lemon.
In addition, sensitive skin needs soothing agents, so in the spring cosmetologists recommend a cream with panthenol, which reduces inflammation and skin irritation. Pay special attention to the skin around the eyes, applying a moisturizer or gel to it.
How can we help our skin in the spring, so that it not only looks better but also is healthy?
Spring skin care at home.
It's time to remember the masks that sometimes work wonders and transform tired skin. A mixture of honey, lemon juice, olive oil, and oat flakes copes very well with this. Mix the ingredients, let the Hercules swell a little, and apply to the face. Perfectly softens the skin with warm mashed potatoes mixed with egg yolk and milk.
If you are concerned about increased pigmentation, mix cucumber gruel with sour cream, and the whitening mask is ready. Banana pulp mixed with a small amount of lemon juice, or honey mask with egg yolk, to which you can add a little vegetable oil, perfectly moisturizes and nourishes the skin. Masks made of apples, cottage cheese, and cream are good, giving the skin tenderness and velvety.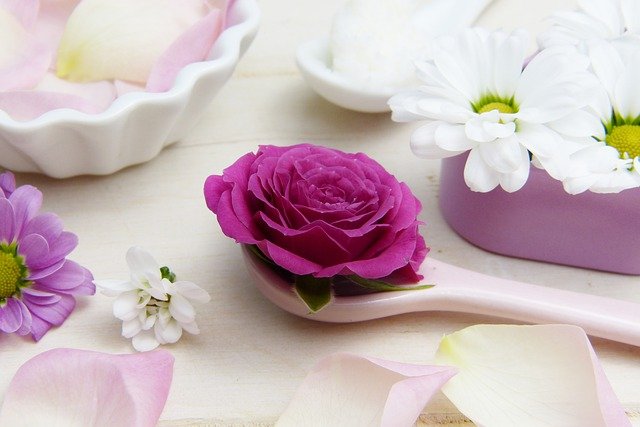 A real elixir of youth for the skin is a mask made of ground wheat germ, unrefined olive oil, and honey. Wash off the masks not with ordinary tap water, but with green tea or herbal decoctions.
Drink more water — at least 6-8 glasses a day, and you will feel how the skin becomes more elastic and elastic.
It's the perfect time for baths. Baths restore strength and soften the skin, returning it to softness, elasticity, tenderness, and velvety. Pour 8-12 glasses of very fatty milk or cream into a bath with water, add 3 tablespoons of honey, and enjoy the pleasant sensations.
After such a procedure, you will feel a surge of strength. No less effective is a bath with lemon juice, which is a natural antioxidant that slows down the aging process. You can also add mummies, oat flakes, and green tea to the bath water.
What are the baths and how do take them?
Baths differ in additives, so they have different effects on the body: they can be therapeutic, cosmetic, vitamin, soothing, toning, cleansing, and anti-cellulite.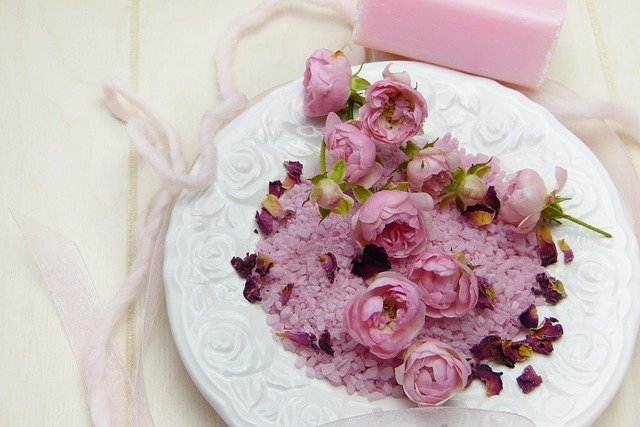 Bath water can be hot, warm, or cool, but the most optimal temperature for our
body. The fact is that a cool and hot bath can not be taken for a long time, and the duration of the procedure should be about 20 minutes.
Do not go into the bath immediately after eating – let it take at least 2 hours, and after the bath, it is better not to rinse, just lightly pat the skin with a towel so that valuable nutrients are absorbed into the skin.
You need to consult a doctor.
Remember that hot baths are contraindicated in the insulin-dependent form of diabetes, heart failure, gynecological diseases, and pregnancy.
A bath with essential oils can harm thrombophlebitis, cirrhosis of the liver, dermatitis, chronic hepatitis, and inflammatory processes in the body.
Changing the way of life
. Spring skin care at home.
The condition of the skin is affected by our well-being and mood. Spring is the most suitable time of the year to change your attitude, and you need to start with a lifestyle change.
Increase the duration of sleep to 8 hours, rest more, and walk in the fresh air.
Increase physical activity. Change your diet in favor of healthy foods, eat more vegetables and fruits, drink vitamins, but most importantly – find a reason for joy every day.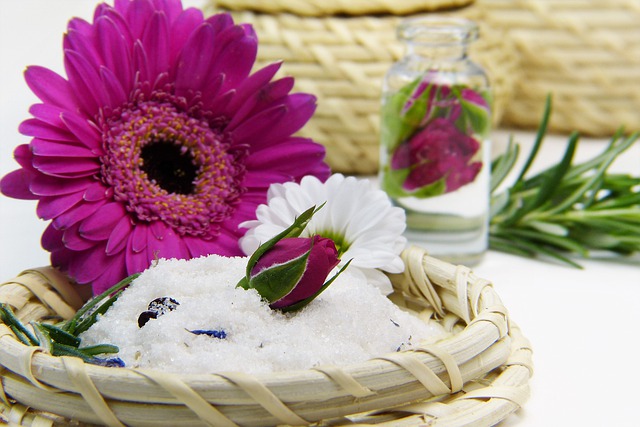 Indulge yourself with pleasant things — baths with sea salt, a good movie, a book. More pleasant communication with friends and family, a picnic in nature.