If you want to cook a delicious dish on the grill, but there is no special desire to mess with it for a long time – we will tell you the way out! Grilled sausages: succulent, juicy, tender, flavorful and with a crispy crust. 3 delicious grilled sausage ideas.
How to cook grilled sausages
Grilled sausages are made from different types of meat. They differ in size and set of spices. Sometimes it is difficult to choose one thing among this delicious variety, so we recommend cooking sausages for the grill assorted! You can buy sausages with smoked taste, with a delicate aroma of lamb, bright from aged beef, pork and sweet pepper. Sausages from pork shoulder and bacon with spices and tender from Turkey breast. Before frying the sausages, brush them with vegetable oil. Carefully monitor the degree of roasting. Pork sausages will need the most time, and Turkey meat – the least. Serve a delicious assortment with mustard, tomato and berry sauces.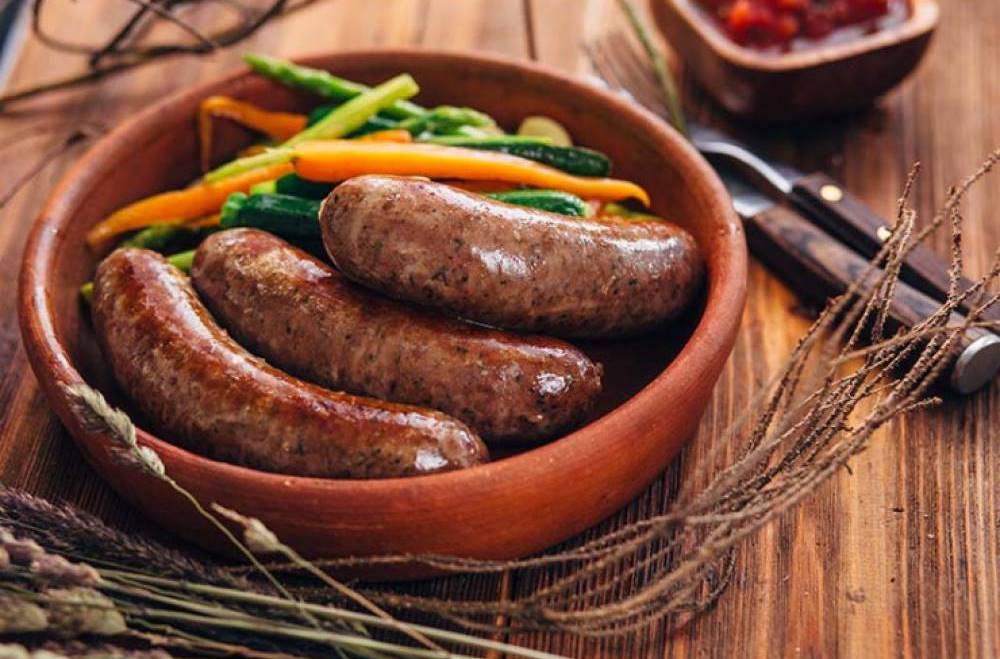 Grilled sausages with baked potatoes and cheese sauce
Grilled sausages and baked potatoes are a delicious combination that can be brought to perfection with the right sauce. This recipe is a guide to cooking not just a simple snack, but a real gastronomic dinner in natural conditions. They are made from aromatic pork shoulder, lard and spices wrapped in a natural shell. But before you start frying sausages, prepare a side dish.
To do this, lightly brush the new potatoes, prick them with a toothpick, season and drizzle with oil. In addition to salt and pepper, you can use dry Italian herbs, use olive oil as the oil. Wrap the potatoes in foil and bake on the grill or in the coals until tender.
Dry the sausages with napkins and fry on the grill until a delicious crust. For the sauce, pour the cream into a saucepan, add salt, ground white pepper and grated low-melting cheese. Heat the mixture until the cheese melts and keep the sauce warm. Cut the finished potatoes crosswise and squeeze with your fingers so that the flesh is slightly squeezed out, pour over the cheese sauce and serve with fragrant grilled sausages.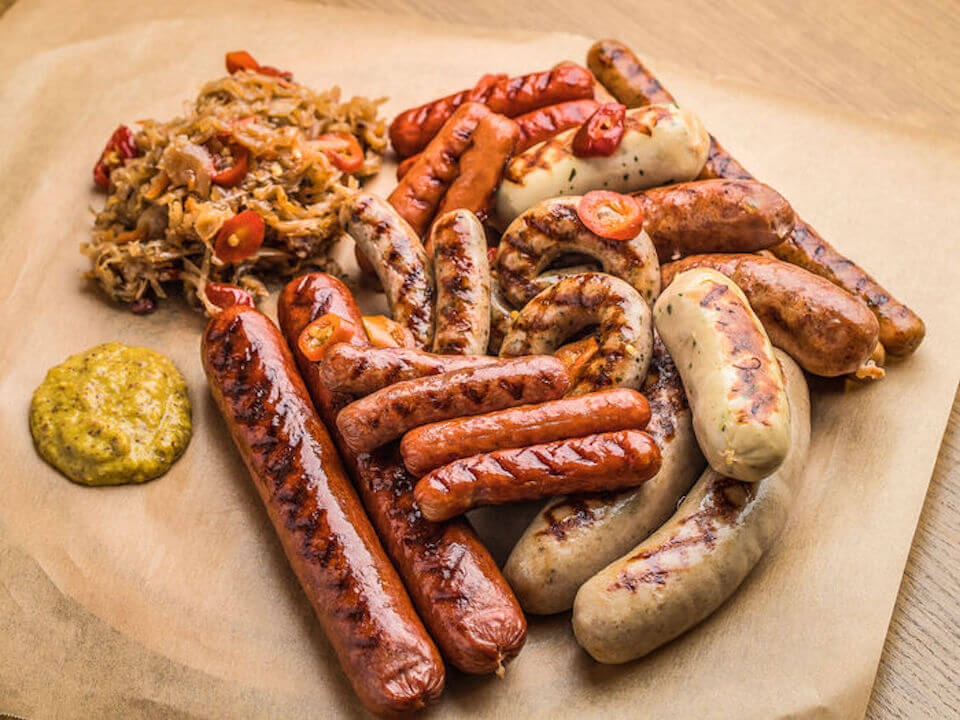 Grilled sausages with vegetable garnish
. 3 delicious grilled sausage ideas.
Ingredients
Sausages 8 PCs.
Tomatoes 2 PCs.
Cucumbers 2 PCs.
Zucchini-1 PC.
Vegetable oil 1 tablespoon
Green onion 1 bunch
Dill greens 1 bunch
Salt to taste
Zucchini is washed, cut into circles and salted. Put on a greased grill along with the sausages and fry until tender. Arrange the sausages and zucchini on plates, decorate with slices of tomatoes and cucumber slices, sprinkle with chopped green onions and dill.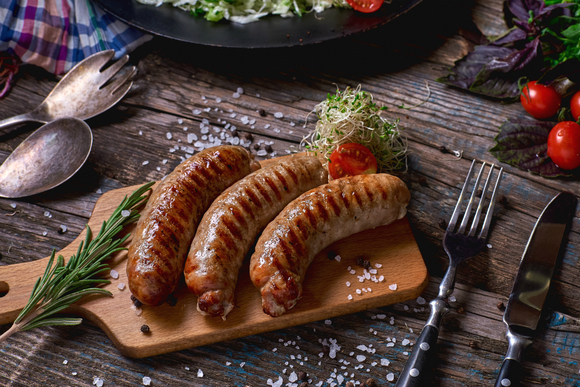 Grilled sausages recipe is simple
. 3 delicious grilled sausage ideas.
If you want a simple and delicious meal in nature, use this recipe. It is not only easy to prepare, but also easy for your stomach. Tender turkey sausages with rustic fresh vegetable salad and yogurt sauce – what could be better? For this dish, you should choose a sausage made from Turkey fillet with the addition of lard and turmeric.
Before putting the sausages on the grill, make a few punctures in them with a toothpick and brush with vegetable oil. This way they will definitely not burst and will be covered with a uniform toasted crust.
While they are frying, chop the young cabbage, and hit the radish several times with a knife so that it breaks into pieces. This radish looks much more interesting than sliced and also perfectly absorbs salad dressing. But first you need to add a little salt and leave it for 10 minutes to get out the extra bitterness. Add the radish to the cabbage, stir in the chopped herbs (be sure to add the green onions) and season. It is better to prepare the dressing for this salad in advance.
To do this, put out sour apples with butter, season with ground white pepper, ground ginger and puree. Then add a little honey and balsamic vinegar. Or simply mix balsamic vinegar with unrefined sunflower oil. Mix the salad with the dressing, and serve natural yogurt with mint, dill, pepper and salt as the sausage sauce. Complete the finished sausages with a stunning rustic salad and light yogurt sauce. Enjoy! Bon Appetit!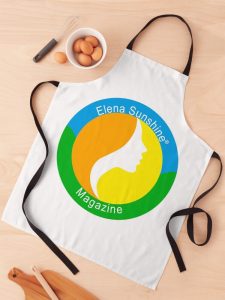 You can buy an apron with our logo 🙂
https://www.redbubble.com/i/apron/Elena-Sunshine-Magazine-by-Michaelbor76/52450511.6ZXWR?asc=u
Subscribe to our paid subscription. To access premium content. You can read trending articles on topics such as healthy eating, steak cooking, gourmet sweets, and more.