The main rule of a healthy approach to food and eating habits is to maintain a balance of nutrients and energy consumption (calories). Therefore, if you regularly exercise, the composition and volume of your daily diet should be adjusted. This applies to all types of physical activity – it does not matter whether you prefer to calmly concentrate on your body when doing yoga or whether you like to engage in high-intensity interval training. Energy consumption changes and the menu needs to be selected so that you get the most out of training. 3 fitness recipes from vegetables.
It is not recommended to follow a strict restrictive diet when doing fitness. Unless in extreme cases, for a short time, to lose weight by one or two kilograms, carefully weighing the health risks. Feeling exhausted, and weak, fans of diets can not recover from physical exertion and often quickly quit fitness. The other extreme is the too-high-calorie menu. You can not think that fitness "allows" you to eat uncontrollably.
The right approach is a varied, delicious food for you personally with a balanced ratio of macro-and micronutrients and sufficient, but not excessive caloric content. Such a diet will give strength for training, the body will become not only fit, but also healthy, and the mood is always upbeat.
Peking cabbage rolls with tomatoes and cheese. 3 fitness recipes from vegetables.

If you like vegetable dishes, then I advise you to prepare rolls of Peking cabbage with a filling of tomatoes and hard cheese. Cabbage rolls are prepared quite simply and quickly, and they turn out very tasty and satisfying.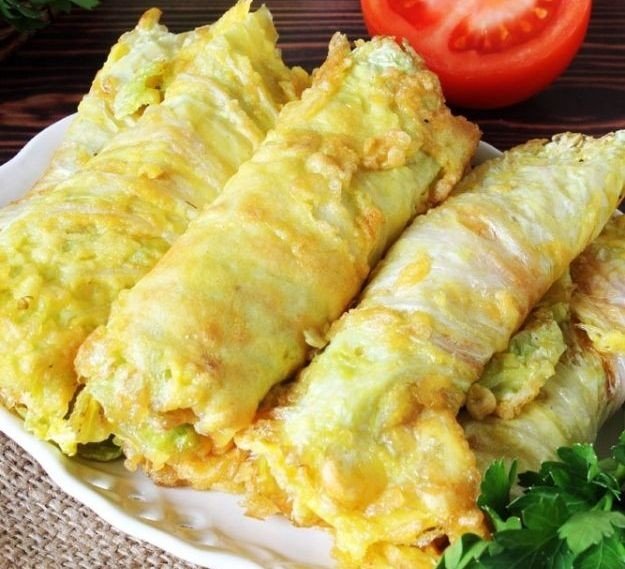 Ingredients:
Peking cabbage 4 leaves
Hard cheese  2 tablespoons
Tomato  1 piece
Egg  2 pcs.
Flour  2 tablespoons
Salt to taste
Vegetable oil   2 tablespoons
Instruction:
Prepare all the necessary ingredients. In a deep bowl, combine the egg, flour, and salt. Whisk with a fork for 10-15 seconds.
Cut a tight edge from the Peking cabbage leaves. Dip the cabbage leaves on both sides in the batter. Wash the tomato, cut it into slices. Cut the cheese into small pieces.
In a frying pan, heat the vegetable oil. Carefully place the cabbage leaves in the batter in a frying pan and fry for 20-30 seconds over moderate heat. Then turn to the other side and fry the cabbage on the second side, for the same amount of time.
Now place the fried cabbage leaves on the board. Place 2 slices of tomato and 2 slices of hard cheese on each cabbage leaf. Roll the cabbage leaves with the filling into a roll.
Put the cabbage rolls with tomatoes and cheese in a frying pan and fry them a little, so that the cheese inside melts. Here are the rolls of Peking cabbage with tomatoes and cheese turned out!
Vegetable Curry. 3 fitness recipes from vegetables.

This vegetarian curry is worth trying if only to appreciate the taste of the original dish. This vegetable curry is made from string beans, eggplant, and canned chickpeas.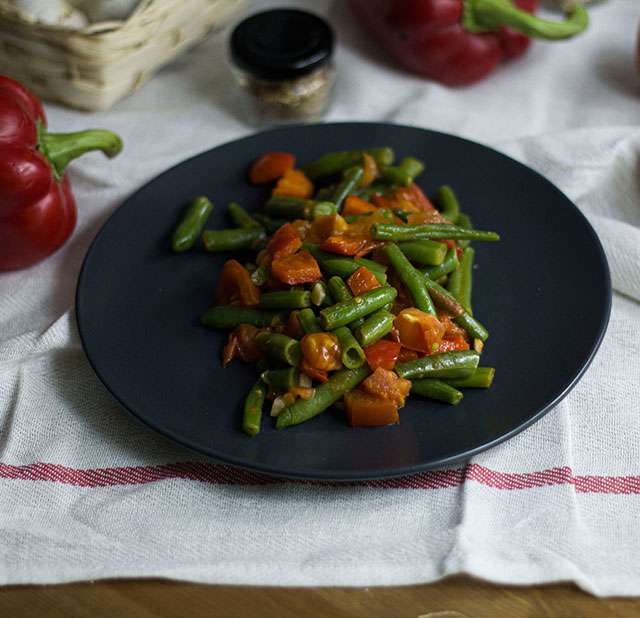 Ingredients:
String beans  14.11oz
Eggplant  2 pieces
Canned chickpeas  1 cup
Curry  1 teaspoon
Garlic   1 clove
Ginger   1 teaspoon
Garam masala 1/2 teaspoon
Lemon juice   2 tablespoons
Olive oil   2 tablespoons
Soy sauce  3 tablespoons
Vegetable broth or water 1/2 cup
Salt   to taste
Instruction:
How to make vegetable curry: Wash the string beans and cut them into small pieces. Wash the eggplants and cut them into medium-thick slices. In olive oil, fry the eggplants until golden, add the chopped garlic and grated ginger. Fry for 2 minutes, until they give off their flavor.
Put the beans in the pan with the eggplant, add all the spices, and mix. Add the chickpeas, soy sauce, and lemon juice, and mix. Pour in the broth or water so that the liquid is below the level of the contents of the pan. Cover and simmer the vegetable curry for 10 minutes, until the string beans are cooked. Add salt to the vegetable curry to taste. Vegetable curry with string beans, eggplant, and chickpeas is ready. Bon Appetit!
Stuffed beetroot. 3 fitness recipes from vegetables.

Stuffed beets look beautiful on the table and, moreover, are still very tasty. Changing the minced meat, you can prepare a snack beet, dessert, and as a second course. Minced meat can be different: rice with meat, poultry, vegetables, raisins, apples, eggs, and herbs. Today I have rice with stewed vegetables.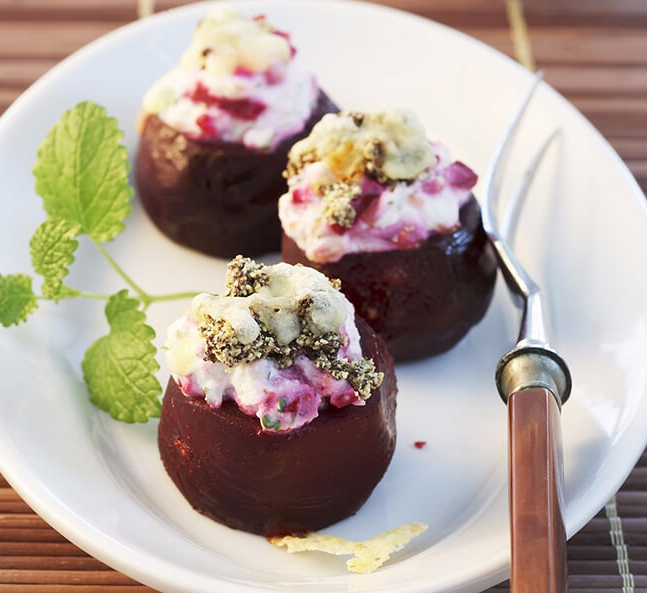 Ingredients:
Beetroot   6 pcs.
Vegetable mixture   8.82oz
Boiled rice   8.82oz
Salt to taste
Pepper to taste
Onion 1 pcs.
Vegetable oil  2 tablespoons
Lean mayonnaise   2 tablespoons
Ketchup   1 tablespoon
Instruction:
Preparation of stuffed beets: Beets are better to choose a dark color, round in shape, of the same size.
Boil the beets. You do not need to salt the water – the taste of beets will deteriorate. Beets should not be digested, it is better to slightly undercook. Try to pierce the beets with a toothpick and, if it comes in, the beets are ready. Take 1 dessert spoon per beetroot. Vegetable mixture can be prepared from fresh vegetables, mixing a little diced colorful peppers, zucchini, eggplant, and carrots.
We prepare minced meat. In the oil, fry the finely chopped onion. Add the vegetable mixture and simmer for 10 minutes. Add ketchup and rice. We also take a dessert spoon of boiled rice for beets. Add salt and pepper to taste. Put out all 5 minutes. The minced meat is ready.
We will clean the cooled beets. With a knife and a spoon, remove the pulp from each beet so that a thin layer of pulp remains on the walls of the beet.
We will stuff the beets and put them on a baking sheet. The sides of the beetroot with a brush smear with oil. On top, squeeze out a little lean mayonnaise. Bake the beetroot stuffed in the oven for 25-30 minutes at a temperature of 356 F.
Take out the middle of the beetroot and do not throw it away. They can be used to make a very delicious salad. Chop the beets, add the peeled grated apple, chopped nuts. Season with salt and pepper. Season with vegetable oil. Ready-made stuffed beets spread on a plate.
Bon Appetit!