Red lentil and chickpea soup is really very simple and delicious. Lentils are a very useful product. It is easily digested thanks to vegetable protein and complex carbohydrates. It has a high content of iron, potassium, starch and folic acid. Soups made with lentils have a pleasant nutty flavor. The taste can be perfectly combined with various spices. It turns out a wide variety of rich dishes. Fitness recipes: red lentil and chickpea soup.
Ingredients
Designed for 4 servings
Fresh coriander (coriander) 1 bunch
Red lentils 14.11 oz
Chickpeas 7.05 oz
Water 5 cups
Melted butter 1 tablespoon
Cumin seeds (cumin) 1 teaspoon
Turmeric ½ teaspoon
Black mustard seeds 1 teaspoon
Masala 1 teaspoon
Curry leaves 7 pieces
Garlic 2 cloves
Asafoetida to taste
Salt to taste
Curry powder 1 teaspoon
Instructions
. Fitness recipes: red lentil and chickpea soup.
Cooking time 40 minutes
Soak the chickpeas in water overnight, rinse and cook until almost ready.
Lentils can also be soaked for an hour, or you can immediately put them to cook, without closing the lid, on medium heat. Stir occasionally to avoid sticking to the bottom.
About 15 minutes before the lentils are ready, add the chickpeas to the pan. Stir. Then finely chop the coriander greens and set them aside.
While the lentils and chickpeas are cooking, put a small frying pan on the fire. Melt the butter in it and add the cumin and mustard seeds.
Wait until the seeds start to crackle, then add the garlic (you can use ginger root instead of garlic) and asafoetida. Lightly fry the garlic, then add the curry leaves, turmeric, curry powder and masala.
Stir-fry the spices for another 10 seconds, then pour the mixture into the pan with the lentils and chickpeas (there may be a Fizz on the surface). Add salt and cook for another 2 minutes.
As soon as you turn off the heat, add the chopped coriander and stir. The soup is ready. Bon Appetit! Fitness recipes: red lentil and chickpea soup.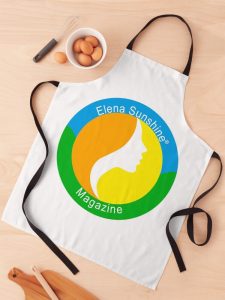 https://www.redbubble.com/i/apron/Elena-Sunshine-Magazine-by-Michaelbor76/52450511.6ZXWR?asc=u