Lettuce is a light food, easily digested in the stomach, containing nutrients and vitamins. Salads are best eaten before lunch, to warm up the appetite, it will be useful to use them at dinner. Healthy recipes 3 delicious salads.
Cook Greek with Julia – Airbnb
Heavy food containing protein, carbohydrates, and fats is well broken down, so the nutrients are better absorbed. As for healthy salads, it is primarily vegetable, where there are fresh vegetables: carrots, cabbage, beets, cucumbers, tomatoes, green cabbage, radishes, dill, parsley, etc.the Main property of a healthy salad is to use without sauces, for example, without mayonnaise, ketchup, mustard. You can use sunflower or olive oil.
Sustainable Portuguese Cooking Class – Airbnb
What you need to know about healthy salads
It is possible to list useful salads, their properties and recipes for a long time and will take more than one article, but it is important that they are United by the use of vegetables, fruits, berries, herbs and other vegetation containing vitamins, minerals, amino acids. There are a huge number of salads with the use of cooking and frying, but, as a rule, herbs, plants, vegetables or fruits are used in the preparation, which contributes well to the breakdown of fats and carbohydrates. The most useful salads are considered without the use of sauces, food additives, spices, salt, sugar, as well as prepared from fresh products, of course, without boiling, boiling and roasting.
From My house to Yours, Thai Cooking – Airbnb
Orange salad with tangerines and persimmons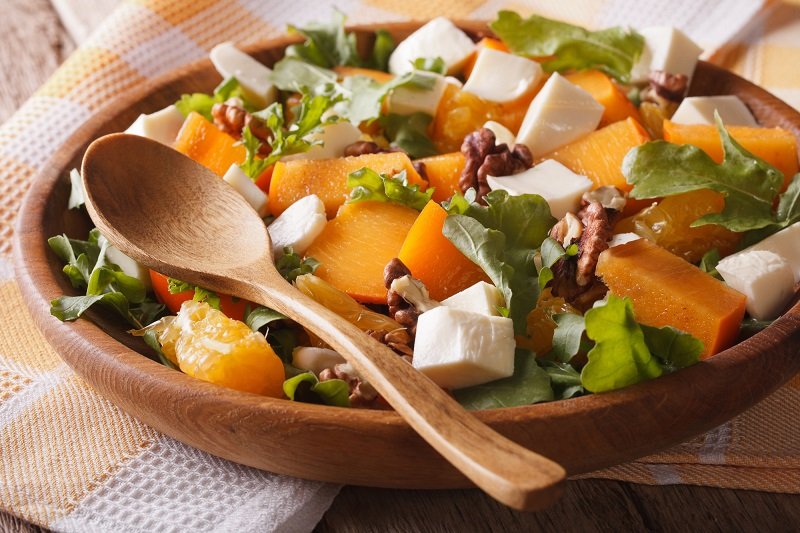 Persimmons and tangerines are the main ingredients of this healthy salad. Its piquant fruit flavor combined with lettuce leaves, feta cheese and nuts, as well as aroma and brightness, allow orange salad to decorate any table on weekdays and holidays. Prepare a salad with tangerines and persimmons, surprise your family and friends.
80 Pcs/Set Vegetable Fruit Carving Tools
Ingredients
for 2 servings
Tangerines 2 PCs.
Persimmon 2 PCs.
Feta cheese 7.05 oz
Walnuts, minced 2 tablespoons
Iceberg lettuce 3.53 oz
Olive oil 3 tablespoons
Mustard with grains -1 tablespoon
Honey – 1 tablespoon
Lemon (juice) 1/2 PC.
Instruction
. Healthy recipes 3 delicious salads.
Cooking time 25 minutes
How to make a salad with tangerines and persimmons:
Peel the tangerines, remove the bones and septum-films from the lobes. Cut the persimmon into 8 parts, peel and stone it, and cut it into small pieces. Iceberg lettuce cut into squares.
Cheer Collection 13pc Kitchen Knife Set with Wooden Block
Prepare the sauce: mix honey, olive oil, mustard and lemon juice. Beat everything well. Put a "pillow" of lettuce leaves on a plate, distribute the persimmons and tangerines on top. Add pieces of feta cheese. Salad with cheese, persimmons and tangerines sprinkle with chopped walnuts. Salad with tangerines and persimmons pour the prepared sauce on top. Always delicious!
Jerusalem artichoke and carrot salad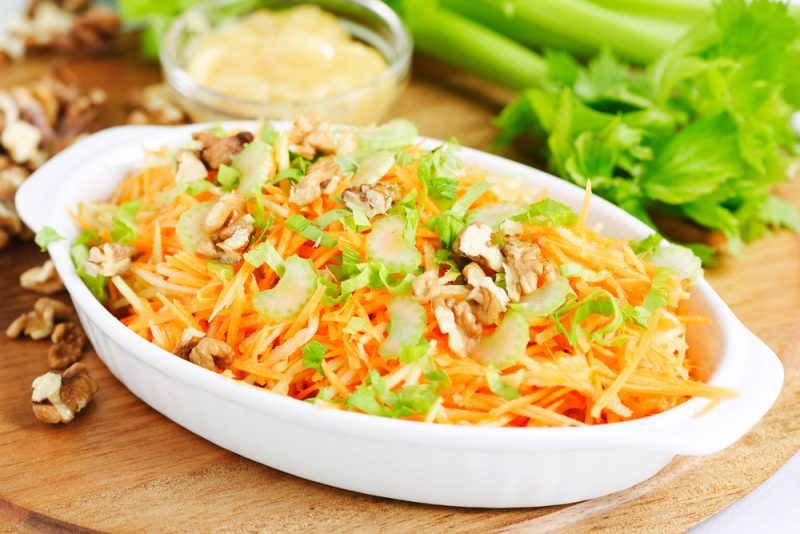 Jerusalem artichoke has many useful properties. In appearance, jerusalem artichoke resembles ginger, and tastes like sweet potatoes. Vitamin jerusalem artichoke salad is very easy to prepare.
Ingredients
for 3 servings
Jerusalem artichoke 7.05 oz
Carrot 3.53 oz
Apple 1 PC.
Walnuts 5 PCs
Lemon 1 PC
Odorless vegetable oil 2 tablespoons
Sugar 1 teaspoon
Salt 0.5 teaspoon
Instruction
Cooking time 15 minutes
We prepare all the ingredients. Peel the carrot, jerusalem artichoke and apple from the skin. Chop the nuts. Squeeze the juice out of half a lemon. Grate the jerusalem artichoke, carrot and apple on a large grater.
Carlisle Melamine Salad Plate Narrow Rim 7.25″ White Case of 48
Mix all the ingredients of the vegetable salad. Fill the Jerusalem artichoke salad with lemon juice and vegetable oil, if desired, add sugar and salt.
Beetroot salad with nuts and seeds
. Healthy recipes 3 delicious salads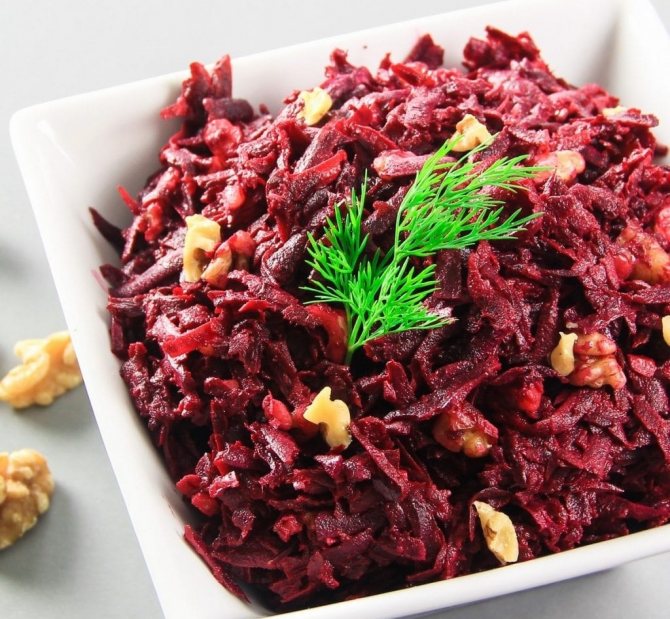 Delicious, quick and healthy beetroot salad with sunflower seeds, walnuts and sesame seeds. Especially it will appeal to those who monitor their diet. Garlic gives the salad a piquancy and characteristic flavor, and the egg makes the snack rich and nutritious.
Ingredients for 2 servings
Cooking time 15 minutes
Boiled beets 2 PCs
Boiled egg 1 PC
Sunflower seeds 1 tablespoon
Walnuts 1 tablespoon
Sesame 1 teaspoon
Garlic 1 clove
Sour cream 1 tablespoon
Salt to taste
Instruction
ealthy recipes 3 delicious salads.
Prepare all the necessary ingredients for making a healthy beet salad.
Pre-cooked and cooled beets clean and grate on a coarse grater.
Even better, use a grater for Korean carrots. Add sunflower seeds, sesame seeds and a large walnut crumb to the grated beetroot (leave some seeds and nuts for decoration).
Seeds, nuts and sesame seeds can be fried in a dry pan or left raw before adding to the salad. Then add the boiled egg grated on a fine grater. Leave a little egg yolk to decorate the salad.
Butterfly Menagerie China by Gorham Salad Plate Set of 4
Season the salad with sour cream, add crushed or passed through the press garlic, salt to taste. Stir the salad. Transfer the salad to a salad bowl or plate using a molding ring. Garnish the salad with the remaining yolk, nuts, and seeds.
Beetroot salad with nuts and garlic is ready to serve.
Bon Appetit!