Delicious lasagna with curly cabbage and pumpkin, amazingly juicy thanks to the thick sauce and surprisingly flavorful thanks to the pumpkin! Lasagna Recipe with Butternut Squash and Curly Cabbage.
Curly cabbage is incredibly delicious in salads, fried with garlic, as well as in baked dishes.
Kale cabbage is rich in digestible calcium, magnesium, vitamins A, C, B6, K, fiber, iron, amino acids, antioxidants, flavonoids, lutein and chlorophyll.
Kale has anti-inflammatory properties, helps fight osteoporosis, stomach and duodenal ulcers, constipation, anemia, and even colon cancer.
Kale cabbage is very low in calories and carbohydrates.
Kale contains Omega-3 fatty acids, which our body is not able to produce on its own. Once inside our body, Omega-3 improves the functioning of the cardiovascular system, strengthens the immune system, improves cognitive abilities and lowers cholesterol.
Contains bile acids (bile acids), which help to properly digest fats.
Due to the content of folic acid, kale contributes to the normalization of the hormonal background of a woman.
Vitamin B6 contained in cale helps fight PMS.
The high content of chlorophyll helps to prevent pathological changes in the DNA molecules.
Hard cale leaves are perfectly stored in the refrigerator for several days, cale tolerates heat treatment well, and is also well suited for adding to green smoothies.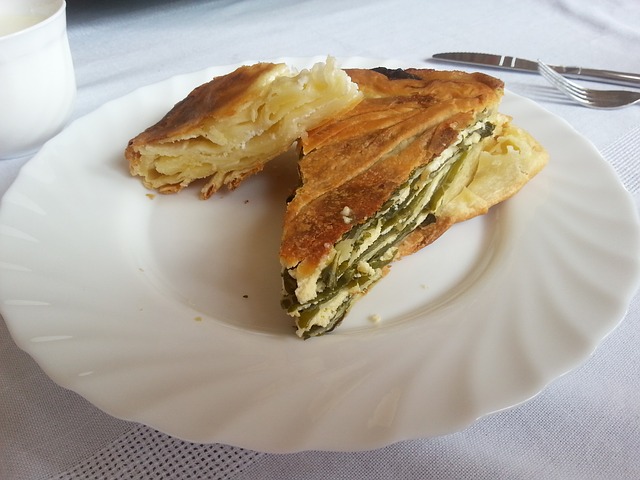 The bright orange flesh of the butternut squash is rich in beta-carotene, which is essential for maintaining good vision. In addition, butternut squash is extremely beneficial for heart health.
How to use: Butternut squash is very tasty when cut into cubes and fried or steamed. And when you're making cupcakes, try replacing half the butter with a cup of mashed butternut squash.
Ingredients:
Microgreen parsley 2 tablespoons
Tomato sauce 24.69 oz
Olive oil 2 tablespoons
Onion, diced 1 piece
Sea salt 1/2 teaspoon
Tuscan cale 1 bunch chopped
Butternut squash diced 4 cups
Lasagna that does not require cooking 9 sheets
Ricotta cheese 32 oz
Grated Parmesan ½ cup
Nutmeg 1/2 teaspoon
Freshly ground pepper to taste
Chopped mozzarella 1 cup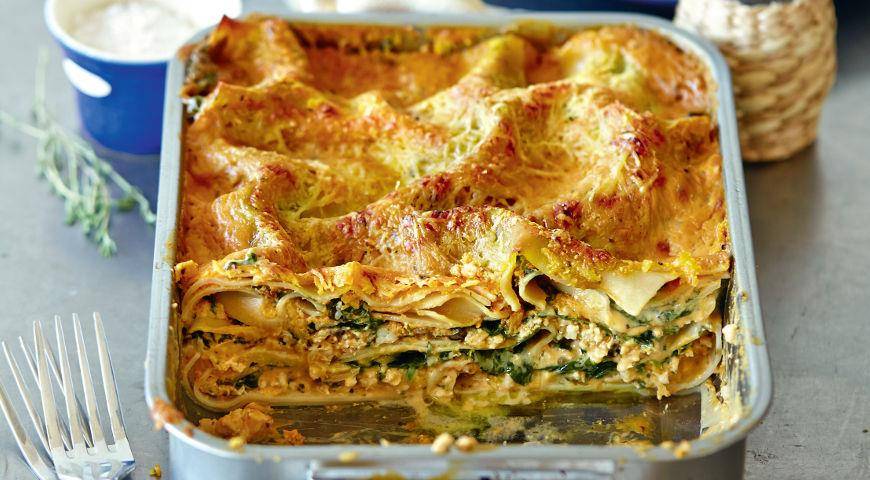 Instruction: Lasagna Recipe with Butternut Squash and Curly Cabbage.

Preheat the oven to 356F.
In a frying pan, heat 1 tablespoon of olive oil over medium heat. Add the onion and salt, and fry for 3 minutes. Then add the cabbage and fry for another 3 minutes. Transfer the finished cabbage to a plate and pour the remaining olive oil into the pan. Add the pumpkin and fry over medium heat for 5 minutes. Then transfer the finished pumpkin to a bowl.
While the vegetables are cooking, combine the ricotta, 1/4 cup parmesan, nutmeg, and pepper in a bowl.
Spread 1/2 cup of tomato sauce over the bottom of a 9-by-13-inch baking dish.
Place 3 sheets of lasagna in the mold. Add half the pumpkin and half the cabbage. Put 1 cup of ricotta on top of the vegetables, spreading it with a spatula. Top with 3 more lasagna sheets. Put the remaining pumpkin and cabbage on top in an even layer. Pour the tomato sauce over the top, add 1 cup of ricotta and ½ cup of mozzarella.
To make the last layer, put 3 more sheets of lasagna. Pour the remaining tomato sauce over the top. Sprinkle 1 cup of mozzarella and ¼ cup of parmesan on top.
Cover the lasagna with foil, place in the oven, and bake for 30 minutes. Remove the foil and bake for another 15 minutes. Wait a few minutes and serve! Bon Appetit!