So winter has begun. And it brought with it joys and inconveniences. One such inconvenience every year with the onset of cold weather and the start of heating, which makes the air dry in the premises, becomes the problem of drying out the skin of the face, hands, feet, and body. Restoring the skin in winter steam, aloe, and essential oils.
The problem of drying out of the skin needs to be approached seriously and comprehensively, not only "from the outside". I offer you some tips, following which you will forget about the dryness of the skin of your hands, feet, face, and whole body.
#1 – Include healthy fats in your diet: Fatty fish, coconut oil, flax oil, nuts, and avocado are the best way to moisturize your body from the inside out.
#2 – avoid toxins and allergens
Choose proven eco-brands or cosmetics made by hand. In addition, we consume a huge amount of toxins and allergens with food. They are the ones that cause allergic reactions and dry skin.
#3 take care of the health and cleanliness of the intestines
When was the last time you cleaned your body of toxins? They are the ones that cause all kinds of skin problems.
#4 — Wash your face with warm, not hot water. Hot water washes away the protective layer of natural fats from your skin much faster than warm water. Therefore, a long hot shower causes dry skin.
#5 – Use coconut oil with essential oils immediately after showering
Coconut oil is an amazing remedy that supports the health of your skin. Apply it to your body after every shower.
#6 – use a diffuser and humidifier
#7 – use a natural brush for massage
It helps not only to activate the lymphatic system but also to strengthen the removal of toxins from the body. You can apply a drop of eucalyptus essential oil to your brush. It gives freshness and also improves the function of the lungs and upper respiratory tract. In winter, we all need it, because no one wants to get sick with a cold. Essential oils in the manufacture of lotions and creams, help to avoid dry skin. Here are some oils that can be added to natural cosmetics: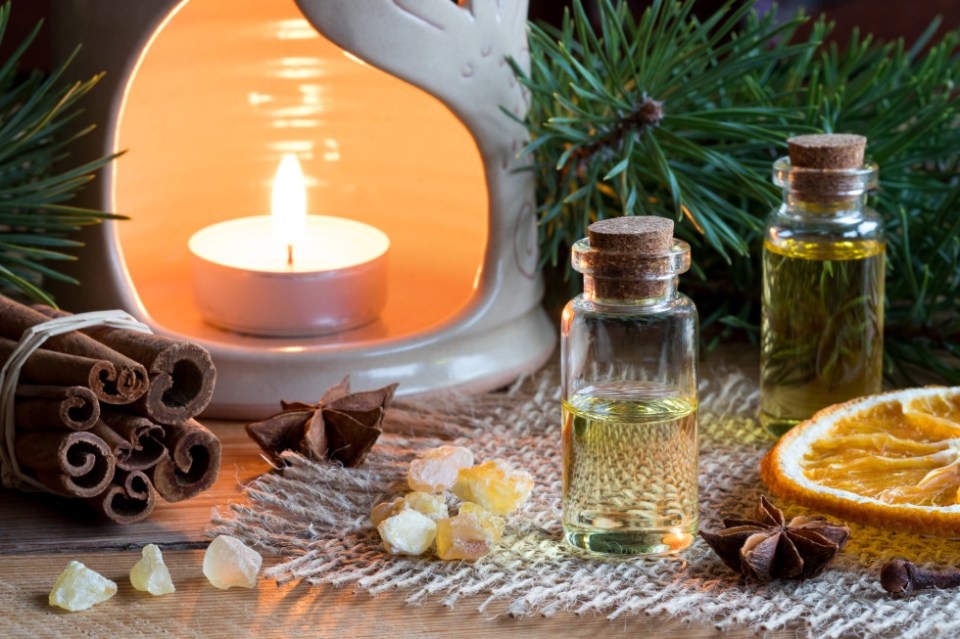 Bergamot: used in the treatment of eczema, and dry and irritated skin.
2. Myrrh: one of the most deeply affecting rejuvenating oils. Eliminates dermatitis of various origins, even food, allergic and nervous etymology. It has a general resorption and relieving inflammation effect in rashes and infiltrates, promotes the resorption of stretch marks and scars (if used in the initial stage of education), and treats severe injuries of the skin.
3. Geranium: used in the treatment of eczema, and dry and irritated skin. It is one of the most used oils in cosmetology.
4. Frankincense: nourishes, restores, rejuvenates, and has an anti-inflammatory effect.
5. The most commonly used oil in cosmetology is Lavender: moisturizes, suitable for dry and aging skin. It is used for scars.
6. Tea tree: perfect for dry and inflamed skin. Antipruritic, anti-inflammatory, antimicrobial agent.
Saturation
. Restoring the skin in winter steam, aloe, and essential oils.
In order for the skin to shine with freshness, it needs to be saturated with water. And steam humidification is the most suitable procedure for this. Firstly, it cleanses perfectly: the pores open from the warm steam, and it will now be much easier to remove black dots. Secondly, the combination of moisture and evaporation expands your blood vessels, improving blood microcirculation. Thirdly, steam naturally moisturizes the skin, which we need after winter. Fourth, this procedure will help the skin better absorb the care products you apply. You will get more benefits from the product you use. Fifth, it helps the production of collagen and elastin.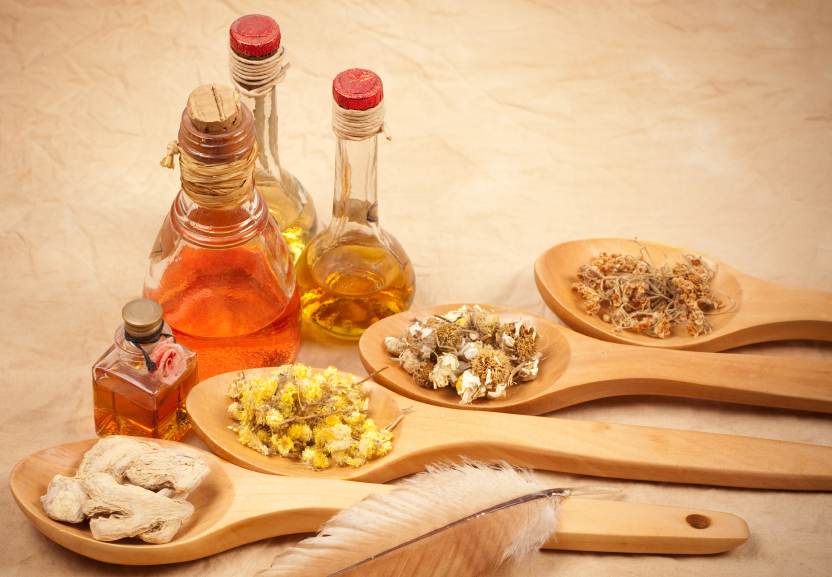 Here are some ways to carry out skin saturation with steam
. Restoring the skin in winter steam, aloe, and essential oils.
Choose a nice towel of small size and a comfortable place. A comfortable place is important. You will have to spend some time here, so make sure that these 10 minutes pass comfortably. Fix your hair in a bun and wash your face using exfoliating agents. Don't forget about the neck. 4-6 glasses of boiling water are enough for one procedure.
You can add a few drops of essential oil to the water. For oily skin: orange, lemon, lime, bergamot, and geranium.
To relieve inflammation and protect the skin from pigmentation: tea tree oil, geranium, lavender, and patchouli.
For dry skin: cedar, myrrh, sandalwood, and chamomile.
Sit down comfortably, cover your head with a towel, and keep your face at a distance of 10-15 cm from the surface of the water. 5-10 minutes will be enough.
Spa option: Steam humidification with towels
Put a hand towel on the lid with holes and let it thoroughly warm up. If desired, you can add essential oils or herbal preparations to the water. Check the degree of heating of the towel on the inside of the elbow bend and put the towel on your face. Change the position of the towel on the face, the duration of the procedure is 5 minutes.
Exfoliation
. Restoring the skin in winter steam, aloe, and essential oils.
Use only mild, gentle exfoliating agents so as not to damage the skin tired over the winter. Clay and mud masks perfectly clean not only the upper layers of the skin but also pull out dirt from the pores. Perform the procedure no more than 1 time a week, so as not to dry out the skin. Very often, the skin becomes oily precisely because it is subject to "drought": insufficient water intake, inappropriate care, dry indoor air, a small amount of time outdoors, unbalanced nutrition, frequent and harsh cleansing procedures – all this can dry out the skin.
Aloe for moisturizing the skin
I want to share with you a recipe for a very simple, but extremely effective composition for moisturizing the skin after winter. It is very simple, and changing it to suit your skin type is a matter of a few minutes. To do this, you need aloe – if you don't have this plant at home, it's worth having it. You need to cut off the most adult aloe leaf, put it in the refrigerator and wipe your face with this leaf every morning.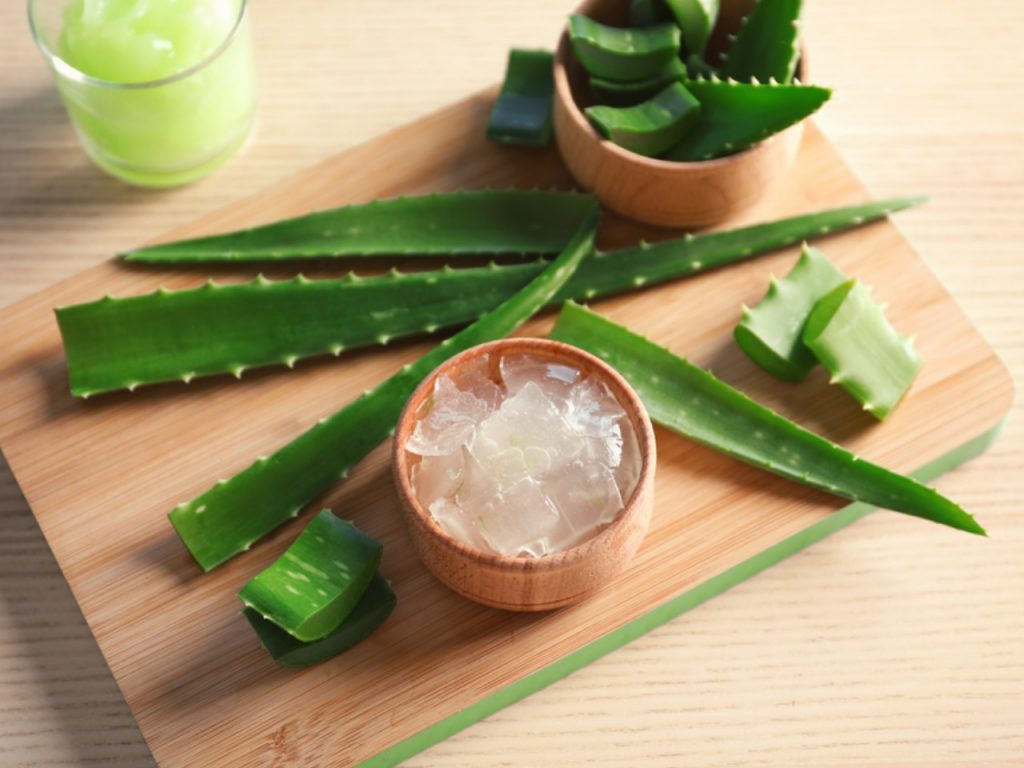 If it is comfortable, then you can not wash off the jelly, if you feel heavier, then rinse after 5-7 minutes. Aloe jelly contains allantoin, one of the most popular moisturizing ingredients in creams. Aloe also protects the skin well and soothes it. Since the season of winds and sun awaits us, the daily application of aloe will moisturize, soothe and protect the skin from the weather. And if you go on vacation, be sure to take a couple of leaves with you and apply after sunbathing. The best remedy for sunburn.
Cream recipe for dry winter skin with essential oils:
Restoring the skin in winter steam, aloe, and essential oils.
Beeswax (if there is no wax, replace it with coconut oil or shea butter) 5.29oz
Сoconut oil 1 tablespoon
Jojoba oil 1 teaspoon
Of myrrh essential oil 5 drops
Frankincense essential oil 5 drops
Geranium essential oil 3 drops
Lavender Essential oil 4 drops
Bergamot Essential oil 4 drops
Tea Tree Essential Oil 2 drops
Preparation: Melt the wax in a water bath. Add coconut oil. Cool the mass to room temperature and add jojoba oil and all essential oils. Pour into a container (dark glass jar) Cool the mass completely. Only then close the lid and put it in the refrigerator.