We all want to stay young and beautiful as long as possible so that the signs of aging do not annoy us. Especially on the face. Essential oils for the face from wrinkles.
Age-related skin changes cannot be stopped completely. But it is quite possible to slow them down, to make the signs of aging less pronounced. And essential oils will help us with this.
Improvement of blood and lymph flow has a positive effect on the course of processes in the skin, as nutrients reach the places where they are required, and waste products are removed in a timely manner. The skin does not stretch from the stagnation of liquids.
To some extent, the tone increases from the activation of blood circulation and lymph movement, the elimination of edema. For this purpose, lymphatic drainage oils are used (vetiver, geranium, Atlas and Himalayan cedar, cypress, Indian frankincense and carter (Somalia), lemon, myrrh, nutmeg, palmarosa, parsley, sandalwood, fennel, tea tree, medicinal sage, nutmeg sage), flavonoids (in glycerin and partly in CO2 extracts).
Age-related skin is characterized by a condition of chronic inflammation, which affects the elasticity of the skin and its thickness. To reduce the negative effect of this factor, anti-inflammatory assets (panthenol, bisabolol, allantoin, etc.) are used. As well as oils with a pronounced anti-inflammatory effect (lavender, chamomile, clary sage, etc.). And antioxidants that protect skin structures (in particular, vitamin E, the content of which is high in wheat germ and cranberry seed oils).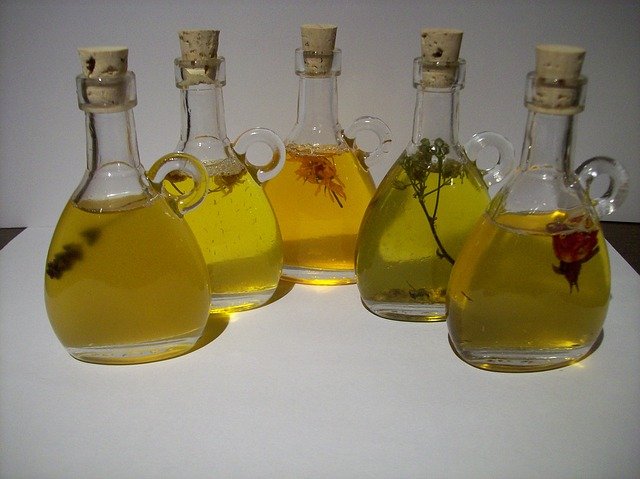 How to deal with wrinkles?
Essential oils for the face from wrinkles.
We turn to the most interesting and important — methods that help from wrinkles on the face and other signs of early aging. Everyone can choose the method to their liking:
anti-aging procedures in the office of a professional cosmetologist (plasmolifting, botulinum toxin injections, etc.);
facelift and plastic surgeon;
regular use of special anti-age cosmetics (face creams, masks, serums) at home;
face building, face fitness classes (gymnastics for the face from wrinkles);
anti-aging massage;
reception of specialized vitamin and mineral complexes;
use essential oils.
All these methods have an effect in the fight against age-related changes. In order for it to be sustainable, you need to reconsider your entire lifestyle: eat right, exclude sweets. This means regularly exercising and walking in the fresh air, giving up bad habits, sleeping 7-8 hours a day, and learning how to cope with stress.
Later in the article, we will take a detailed look at which essential oils best help in the prevention and elimination of wrinkles, depending on age. The potential of this remedy in the fight against age-related changes in cosmetology is very large, but not everyone knows about it.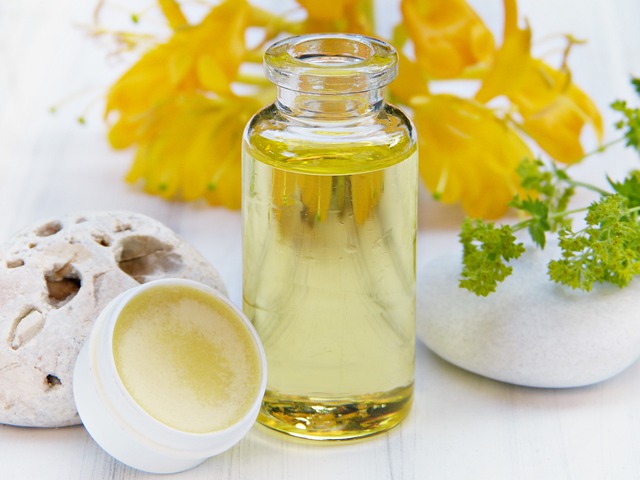 The best essential oils for wrinkles on the face
What are the benefits of essential oils to counteract age-related changes in the skin of the face? The advantage of essential oils is that they affect the skin at the cellular level.
This is because the molecules of the active substances in the oils are very small and lipophilic, easily penetrate into the skin structures, and have a modulating effect on the processes.
The best base and essential oils to fight wrinkles
. Essential oils for the face from wrinkles.
Current essential oil effectively restores and removes peeling and inflammation, suitable for dry skin. Helps to fight pigmentation, and has a lightening effect. (+30)
The ideal macadamia oil for dry, chapped, dehydrated skin. It is indispensable for the care of the face, knees, and elbows in autumn and winter, and can be applied to the eyelids. It has a pronounced regenerating and deep nourishing effect, and slows down aging and withering.(+30)
Avocado essential oil protects against UV rays, prevents the first wrinkles, deeply nourishes tissues, prevents dehydration, and accelerates the healing of small wounds. Suitable for oily, combination, and dry skin, normalizes sebaceous glands. (+30)
Jasmine essential oil evens out the complexion and removes peeling and dryness. Suitable for problematic, prone to inflammation, as well as for oily skin. (+40)
Himalayan cedar oil has a powerful antioxidant effect and proven anti-allergic effect. It makes the skin texture more even and activates the regeneration processes. (+40)
Lavender oil effectively fights photoaging and helps with sunburn. Soothes irritated skin and accelerates healing. (+40)
Jojoba essential oil is excellent as the basis of the mixture, is highly stable, and regulates both excess and lack of sebum. (+50)
Neroli base oil increases elasticity, and fights flabbiness of tissues. (+50)
Rose essential oil helps to saturate moisture, stimulates renewal, relieves inflammation and swelling, and protects against negative external factors. (+50)
Lemon essential oil brightens, removes age spots, and tones, and evens out the complexion.(+50)
Sandalwood base oil fights well with sagging and dry skin and makes wrinkles around the eyes less noticeable. (+50)
Essential oils normalize the work of the skin without causing addiction and have an effect on various processes. Therefore, these oils can be used at any age.
The use of essential oils for wrinkles
How to use essential oils correctly to effectively combat age-related changes in appearance and prevent wrinkles. Following these simple recommendations will help you get the most out of natural ingredients.
Rules
Recall that essential oils are concentrated plant extracts. Therefore, you need to use them carefully, observing the basic rules and precautions.
#1. Esters can cause irritation on the skin. In this connection, it is forbidden to use a new oil for facial care without making a preliminary sensitivity test. To do this, dilute 2 drops of ether in a teaspoon of base oil. Apply a drop of the mixture to the crook of the elbow and wait at least 24 hours. If there are no signs of irritation at the site of application after a day, then you can safely use it.
#2. Many essential oils have contraindications. Some are forbidden to use for pregnant women, asthma patients, and other serious problems. Therefore, before buying, carefully study the instructions.
#3. Do not apply undiluted essential oils on the face. In the most unfortunate scenario, you can earn oil intolerance for many years.
#4. Only natural essential oils are suitable for fighting wrinkles. The use of synthetic substitutes can worsen the condition of the skin.
#5. For the skin around the eyes, esters can be used exclusively together with base oils or as part of other homemade cosmetic products (creams, masks) and only in a reduced percentage (1 drop per 1 tablespoon of base oil). During application, it is necessary to carefully monitor that the oil does not get on the mucous membrane.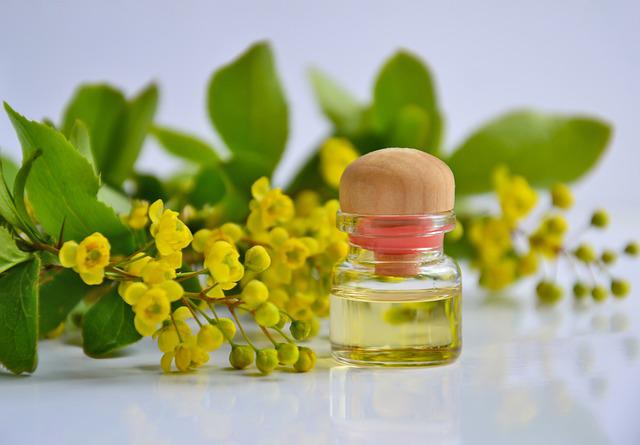 #6. It is necessary to choose the type of essential oil for wrinkles and a specific recipe, taking into account not only age but also skin type.
#7. Do not use combinations that include more than 4 varieties of essential oils. Complicate the mixture gradually, using a mixture with one ether for a week, and add another oil for the next week. And not 4 types at once. Otherwise, it will be difficult to find the culprit in case of a negative reaction.
#8. It is preferable to change the set used every month. So the effect will be more vivid and diverse.
Methods of application
. Essential oils for the face from wrinkles.
You can use essential oils for anti-aging care in different ways. You can use one specific type of ether, but combinations of several allow you to achieve the best effect. It is necessary to make combinations of esters correctly, then the beneficial properties of each oil will be enhanced, and not contradict.
To combat wrinkles, essential oils can:
#1. Add organic ingredients to special cosmetic bases (night creams, lotions, nourishing masks, etc.). Literally, a few drops of ether are enough to significantly improve the caring properties and anti-aging effect.
#2. Mix with base oils (macadamia, almond, sesame, rosehip, pomegranate, avocado, wheat germ, grape seeds). This is an excellent tool for the prevention and control of wrinkles. Apply cream on top of the mixture or alternate in care: day mixture, day cream. Store the mixture in a brown glass bottle.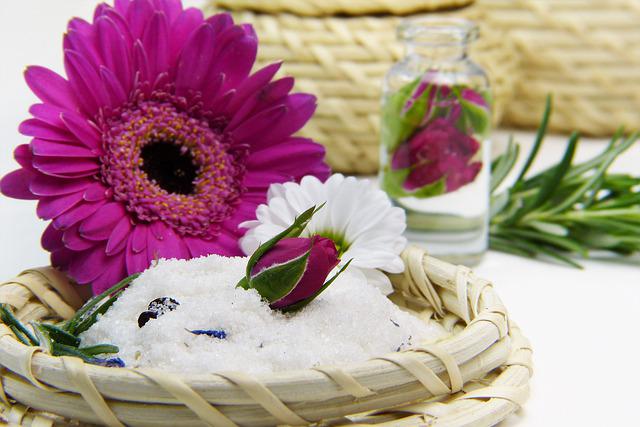 Masks
#a. You can overcome facial wrinkles by mixing 1 teaspoon of avocado oil, 3 drops of pomegranate seed oil with 1 drop of immortelle, 2 drops of rose or sandalwood, and 1 drop of lemon (in summer without lemon). Apply in the evening.
#b. Against deep wrinkles, try another recipe with essential oils. You need to mix 1 teaspoon of jojoba oil, 3 drops of green coffee, 2 drops of primrose, add 1 drop of lemongrass, 1 drop of fennel, and 1 drop of clary sage.
#c. The area around the eyes, and the whole face, will enjoy an exquisite recipe: macadamia 1 teaspoon, wheat germ 2 drops, black currant 2 drops, and 1 drop of rose oil. This is one of the simplest and most effective formulations for eyelids at home.
A variety of essential oils, useful in the fight against wrinkles and slowing down skin aging, is enough. It is important to choose the right esters and their combinations in order to get the best results from daily facial care.
But remember: in the fight against aging, it is important not only to organize proper facial care but also to change your daily habits: eat right,
regularly walk in the fresh air; give up smoking and alcohol; do sport;
drink enough water; get enough sleep; avoid stress.
We wish you to always stay young, beautiful and choose your ideal combination of essential oils to effectively counteract wrinkles.